This couple built their dream home – in their parents' garden
The maximalist cottage is now worth £1.2m!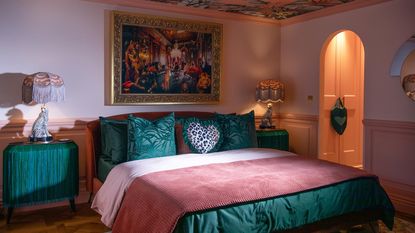 (Image credit: Image credit: @marlybeau_cottage/ Tamsyn Morgans )
If you're tired of waiting for your dream property, then this story may strike a chord, as it's a great example of how hard work and creative vision can turn those dreams into reality.
Having searched for a period property to buy, Carly and her husband from Kent were left feeling disappointed that everything they saw was already modernised and lacked character or was over their budget.
Determined not to let that stop them, the couple had a think about other ways they could achieve their goal. Fortunately, Carly's mum owned land in Beckenham, Kent, and agreed to sell her half of it.
With a personal connection to the land, it seemed like the perfect location for Carly, and despite having never built a house before, her husband had worked on building sites, so together they quickly learnt the planning and building regulation basics.
Maximalist cottage build
In May 2020 the work began and Carly's vision started to come to life. 'My mum's house next door is a beautiful old cottage, so our main objective was to design our new house in keeping with the surrounding properties,' she says. 'We matched the brickwork and clay tiles as best as possible and used windows with heritage bars to give an older effect. Originally, we set out to create a two-bedroom bungalow, but we tweaked the drawings and made it a three-bedroom.'
The couple kept up their day jobs throughout the build – Carly as an interior designer (you can find her on Instagram at @marlybeau_cottage) and her husband as a carpenter – and when they finally moved into the property, Carly couldn't wait to get started decorating.
'I'm a confident colour addict,' she says, 'and love Art Deco and modern maximalism. Working day to day in interiors means I have a great network of suppliers. From time to time, I spotted special products that I kept to the side, just incase we were ever able to get to our dream home. I'm so glad I did this as it feels like a full circle journey.'
Before
During the build, Carly and her husband made a few minor changes here and there, resulting in a beautifully open layout, with a vaulted ceiling and curved arched room openings.
After
With the build finished, every room has become a unique work of art, tailored to Carly's taste. 'I think your home should reflect your personality,' she says, 'so I would describe our house as colourful and eccentric. My thoughts are always buy what you love and don't be afraid to make your interiors compete with each other.'
Striking murals feature throughout, with lots of wallpaper ideas and are carried onto the ceiling in many of the rooms, such as this luxurious and ornate bedroom. 'There are so many stars of the show in our home, but I've been heavily influenced by a designer who creates the most beautiful murals, wallpapers and textiles, called Avalana Design,' says Carly.
'I first spotted her on Instagram and instantly fell in love with how unique her murals are. After looking at just about every mural and wallpaper on the planet, I always knew I would dedicate at least one room to her fabulous designs – however, four rooms latr I had to stop myself in case it ended up looking like an Avalana Design museum!'
Black can often be steered clear of when looking at what colours make a bedroom look bigger but Carly's black and gold 'swan' room makes a pleasant change. Another of Avalana Design's murals features on the wall and ceiling, while a striking velvet sunburst-shape headboard draws attention as the focus of the room.
'With the murals, it's a completely bespoke service and a unique approach to wallpaper design,' says Carly. 'You provide a photo of your space along with the overall dimensions – and you need to point out any obstructions like headboards, etc – and Avalana will design it, tailor-made to your walls, and tweak the colourway to suit your style. I am totally obsessed so I even used it on my ceiling. The result draws the eye around the whole room and upwards – it's so unique.'
Pink leafy wallpaper, shimmering gold fish-scale tiles, pink cabinetry and dramatically dark-painted woodwork is yet another combination that makes Carly's home so completely different. 'I created moodboards to begin with and checked physical samples in each room to see how they would work in the space,' she says.
With the house complete, Carly couldn't be happier with the result. Have you ever considered a house build?
Get the Ideal Home Newsletter
Sign up to our newsletter for style and decor inspiration, house makeovers, project advice and more.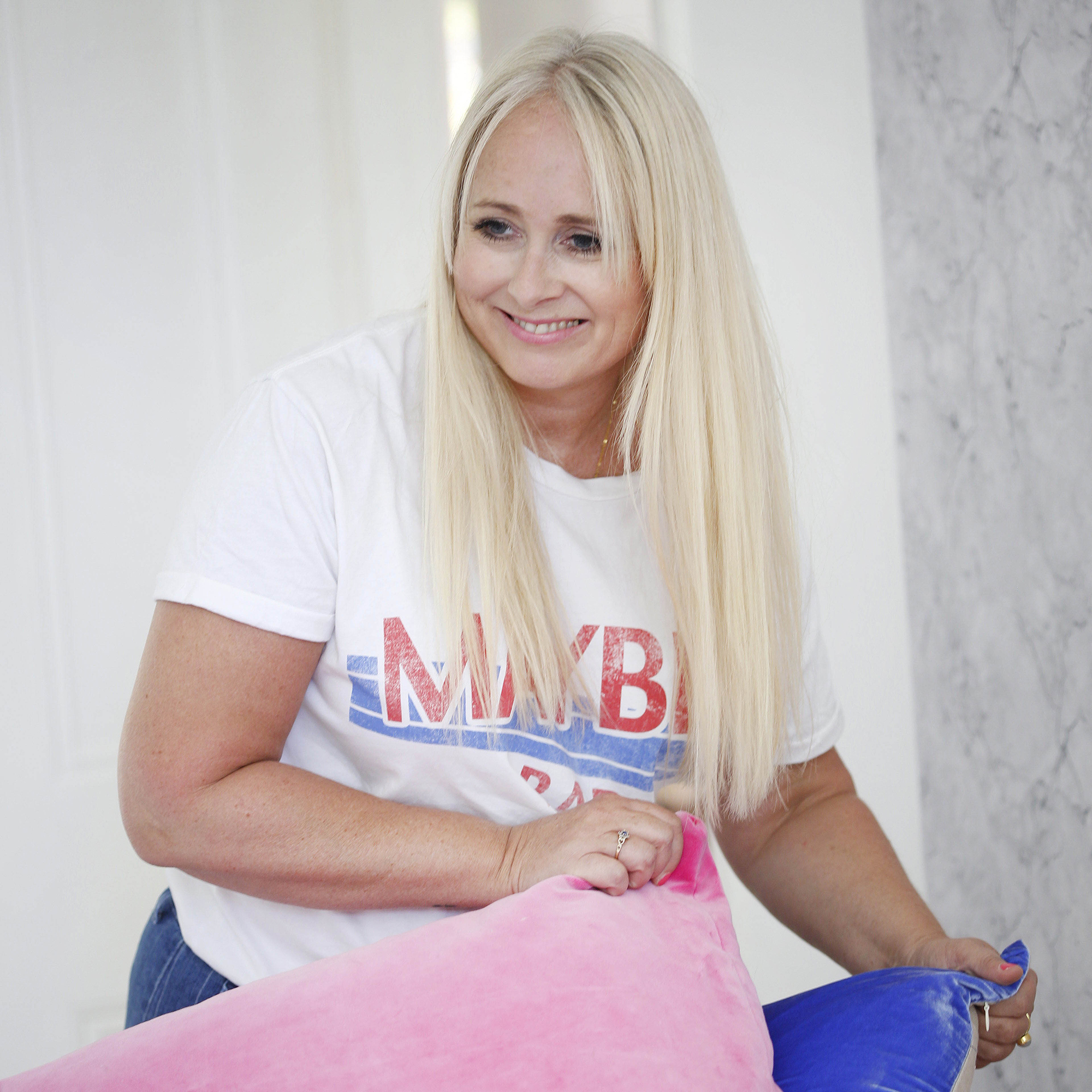 Laurie Davidson is a professional stylist, writer and content creator, who lives and breathes interiors. Having worked for some of the UK's leading interior magazines, styled homes up and down the country and produced sets for TV shows, adverts and top brands, it's safe to say Laurie has had a pretty exciting career. Find her on Instagram at @lifeofaninteriorstylist or over at lauriedavidson.co.uk