Can you use a dehumidifier in the bathroom? Yes, but only if you follow these expert tips
Is a dehumidifier in the bathroom a yay or a nay from the experts?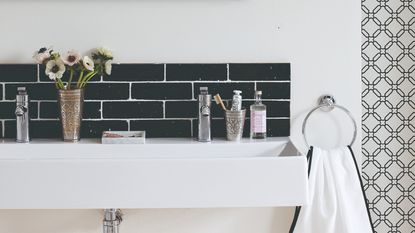 (Image credit: Future PLC/Carolyn Barber)
Given the almost magical power of extracting excess moisture out of the air that dehumidifiers possess, it's only natural we want to try its magic in the place that gets most humid: the bathroom. But can you use a dehumidifier in the bathroom?
Given the rather extreme levels of humidity the bathroom can reach when you're taking a shower, coupled with the fact a dehumidifier is still an electric appliance, there are many question marks surrounding the safety of even the best dehumidifier used in the bathroom.
That's why we've asked our trusty experts to clarify whether it's safe and recommended to use a dehumidifier in the bathroom, or if it's something we should be avoiding.
Can you use a dehumidifier in the bathroom?
In recent years, dehumidifiers skyrocketed in popularity as one of the favoured home appliances – especially in the autumn and winter months. The fact that many of the best dehumidifiers are under £100 also helps.
But with that, many questions about their proper use and abilities have arisen: can you leave a dehumidifier on overnight? Or does it get rid of mould?
Spoiler: it doesn't. But it is a great preventative measure against the growth of mould in wet and humid places, so the possibility of using them in the bathroom is appealing.
'In general, dehumidifiers can help reduce the excess moisture in a bathroom, which will prevent the growth of mould and the development of musty odours which are caused by these spaces' high humidity levels and it is safe,' says David Miloshev, Fantastic Services' licensed electrician and appliance technician.
Woohoo! But before we get too carried away owing to the great news, David continues with a few warnings.
'However, before you use a dehumidifier in the bathroom, especially while you're taking a shower, there will be some important considerations to keep in mind to guarantee your safety and the appliance's optimal performance.'
This is what to look out for when using a dehumidifier in the bathroom.
David Miloshev has worked with Fantastic Services as an appliance technician and certified electrician for more than 5 years now. In an environment where malfunctioning household appliances can disrupt simple daily routines, he quickly stood out during his training with a profound understanding of the technology that keeps his clients' homes running smoothly. This comprehensive training equipped him with the skills and knowledge needed to diagnose and fix a wide array of appliance issues and he quickly became an irreplaceable asset to Fantastic Services' team.
1. Use a grounded or GFCI outlet
A properly grounded outlet prevents potential power surges that could result in the dehumidifier's overloading or an electrical shock.
'Make sure your dehumidifier is plugged into a properly grounded outlet and avoid using extension cords because they usually can't handle the power requirements of a dehumidifier and can pose a safety hazard, especially in a bathroom setting,' David explains.
'Given the proximity to water sources in a bathroom, it's recommended to have a GFCI outlet installed, which can quickly cut off power in case of an electrical fault and enhance safety.'
2. Right positioning
Placing the dehumidifier in a spot where it won't come into contact with a source of water like the shower is key to maintaining safety.
'It'll be safest to place it in a location where it can effectively capture moisture from the air, while at the same time, it's away from water sources to prevent any electrical hazards,' David says.
Chris Michael, managing director of dehumidifier brand Meaco (which makes one of our favourite dehumidifiers, the MeacoDry Arete One Dehumidifier), doesn't recommend placing a dehumidifier in the bathroom itself, but says having it nearby will also be effective.
'We don't advise using a dehumidifier in the bathroom because it isn't IP rated. But positioning a dehumidifier as close to the bathroom as possible with the door open still can help to reduce moisture quickly in that room.'
3. Proper air circulation
Relying solely on your dehumidifier to do all the work in your bathroom might not be the best of ideas. Instead, help it out by also opening the windows and putting the exhaust fan on to increase ventilation and air circulation.
'Make sure there's also enough space around the unit for proper air circulation,' David advises. 'Make sure that your bathroom has adequate ventilation, such as an exhaust fan, to help expel moist air. Using your dehumidifier in combination with this can be more effective in maintaining a dry environment and a lot safer.'
He adds that 'your dehumidifier will likely not be able to keep up and deal with all the water vapour from showering and especially if it's humid outdoors, it's recommended to wait a while longer before you turn off the exhaust fan and use only the dehumidifier'.
MeacoDry Arete One Dehumidifier
The best dehumidifier we've tested, the MeacoDry Arete One is quiet, easy to use, works superbly and is very energy-efficient compared to other compressor dehumidifiers. Plus, its Smart Laundry Mode is brilliant at drying wet washing. There are Arete One models that can extract 10, 12, 20 and 25 litres of moisture from the air per day and all offer a built-in air purifier that means they improve indoor air quality in more ways than one.
Absodry Duo Family Moisture Absorber
The long sold-out and previously reviewed Absodry Duo Family dehumidifier is back in stock, which we're very excited about. Not only that it's a stylish dehumidifying solution, it's also one that uses no plugs and no electricity, which could work great in a bathroom.
Pro Breeze 30L Premium High Capacity Dehumidifier with Smart App Control
This dehumidifier that can extract up to 30L of moisture from the air per day, giving it one of the highest extraction rates on the market. That makes it a good choice if you have high moisture levels to deal with, plus its decent-sized 4L water tank means you won't be emptying it continually, and it offers the option of continuous drainage for very damp environments.
FAQs
Where should a dehumidifier be placed in a bathroom?
Make sure to place your dehumidifier far enough from a direct water source to avoid any splashes. Also position it somewhere with enough air circulation.
And remember that you don't necessarily have to place the appliance in the bathroom. Rather you can position just outside the door, keeping the door open of course, and that will work just as well.
Is it a good idea to put dehumidifier in bathroom?
It is as long as you adhere to some safety guidelines such as keeping it away from direct water, ventilate the room enough and use a properly grounded power outlet.
'Having these points in mind, it's highly recommended to always refer to the manufacturer's guidelines and user manual first for any specific recommendations for the use of the dehumidifier in different living spaces, including bathrooms,' David adds.
Bottom line is this: if you're going to use a dehumidifier in the bathroom, just be careful and take the necessary precautions.
Get the Ideal Home Newsletter
Sign up to our newsletter for style and decor inspiration, house makeovers, project advice and more.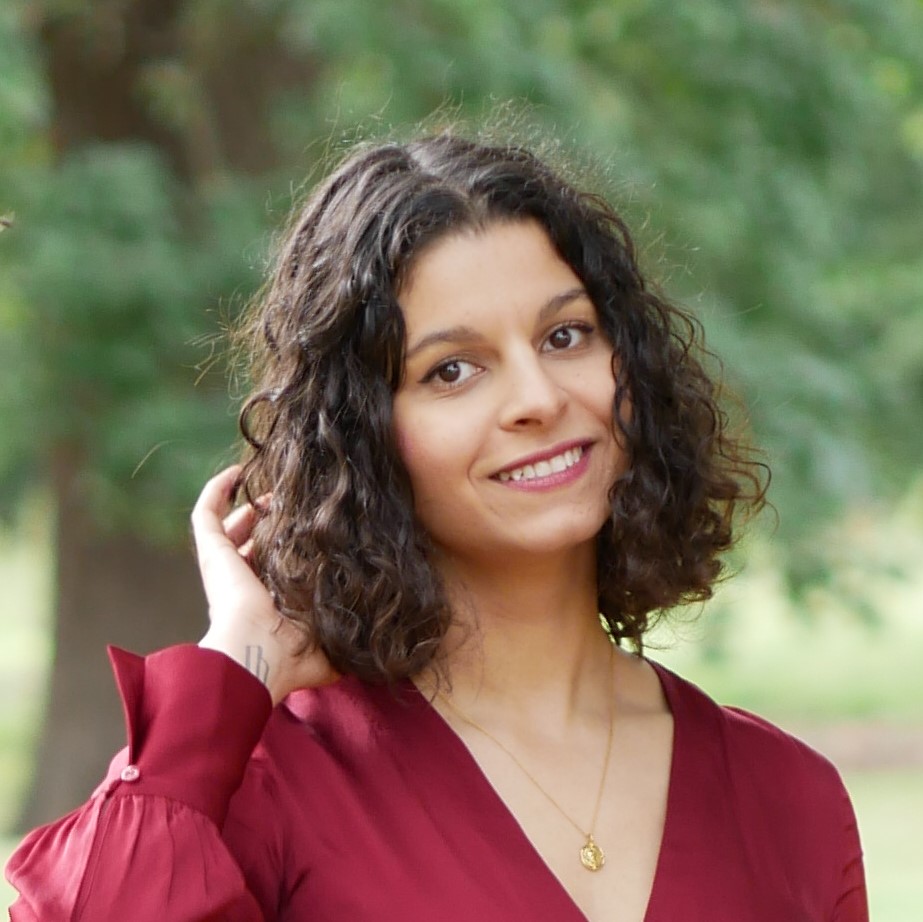 Sara Hesikova has been Ideal Home's News Writer since July 2023, bringing the Ideal Home's readership breaking news stories from the world of home and interiors. Graduating from London College of Fashion with a bachelor's degree in fashion journalism in 2016, she got her start in niche fashion and lifestyle magazines like Glass and Alvar as a writer and editor before making the leap into interiors. She feels the two are intrinsically connected - if someone puts an effort into what they wear, they most likely also care about what they surround themselves with.