Does steam cleaning kill bed bugs? Experts explain how to use steam to get rid of the pests
The best steam cleaners to get rid of the pesky pests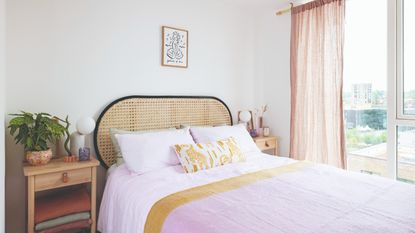 (Image credit: Future PLC/David Giles)
High temperatures are known to kill off many bacteria and organisms. So it's only logical to wonder - does steam cleaning kill bed bugs too? Fingers crossed, right?
In the wake of a second potential bed bug epidemic heading for the UK this year, we're all a little more alert when it comes to signs of bed bugs in our homes. And knowing how to get rid of bed bugs is useful whether you're dealing with them at this very moment or for future reference.
So we've consulted our experts to advise whether steam can indeed kill bed bugs. And if so, how would one go about steam cleaning the pests to their death? And which of the best steam cleaners will be most effective at eradicating them?
Does steam cleaning kill bed bugs?
We've got good news as experts unanimously agree that steam does indeed kill bed bugs, their eggs and larvae, which can be found anywhere in your home, not just your bed. Carpets, furniture, upholstery and matresses can all be affected. And as most exterminators use chemical treatments, which are not ideal for your health or the environment, this is a welcome alternative.
'Fortunately, bed bugs are sensitive to high heat,' says Georgios Likopoulos, pest technician at Fantastic Pest Control. 'All it takes to kill them is exposure to a steam temperature of at least 48°C. When done correctly, one single steam treatment can get rid of those parasites. This natural cleaning and disinfecting solution is also a less costly option.'
Indeed, this is a much better-sounding option that will be sure to keep bed bugs out of your bedroom. Especially if you employ an appliance you most likely already own - a steam cleaner, traditionally used for tackling stubborn stains, grease and other dirt.
'A steam cleaner will produce steam at a temperature of 120°C which can kill any bed bugs and larvae,' says Dr. Jonathan Kirby, pest expert at NOPE!. 'Steam cleaning is also a particularly good option, as in many cases you can use it on upholstery, such as mattress and sofas.'
But while most pest experts we've consulted agree that steam cleaners are effective at getting rid of bed bugs, Sarah Beck, operations manager at The Pest Master, is a bit more sceptical.
'Conventional steamers heat the water to around 100°C. By the time the steam comes out of the nozzle, it is typically around 70-80°C. This isn't hot enough to do the job,' she says.
Instead, she recommends a professional steam treatment which 'heats up to 180°C and because it has a heated pipe and nozzle it ensures that a constant temperature of 180°C is maintained, meaning whatever the steam hits, it kills.'
Jonathan is a developmental chemist and pest expert at NOPE!. From pest control to masonry protection, he has dedicated himself to helping protect UK housing stock through the development of new and innovative products.
How to kill bed bugs with a steam cleaner
Georgios of Fantastic Pest Control recommends sticking to a temperature range of 71°C - 82°C to make sure the bed bugs don't survive your attack.
'As for the best attachments to use, a triangle head is a great choice,' adds James Higgins, ecommerce & IT department manager at Online Carpets. 'Ensure you steam the carpet slowly and carefully to cover the surface thoroughly and ensure that no areas get missed in the process.'
Dr. Jonathan agrees when it comes to employing a slow tempo, 'Steam contact takes a few seconds to kill bed bugs off so go slowly, and clean up as you go so you don't accidentally blow dead (or alive!) bed bugs across the room.'
He follows this with a warning, 'However, it's worth noting that bed bugs are very adept at hiding. That's why it's also worth tackling bed bugs using a natural pesticide spray that targets problem areas for several months, rather than just rely on results from a steam cleaner.'
Can you damage your upholstery or mattress in the process?
As most fabrics are safe to clean with a steam cleaner, contact with high-temperature steam shouldn't be an issue.
'Most furniture and mattresses can be safely steamed. Above the mentioned range of temperature, the risk of damaging the fabric and other materials increases,' Georgios says.
What is the best steam cleaner for bed bugs?
'Any steam cleaner that can cover large surfaces and that is safe to use on upholstery will be the best option,' says Dr Jonathan at NOPE!. 'There are a range of handheld steamers available which will work but won't necessarily be practical for covering larger areas such as mattresses or sofas.'
Meanwhile, Georgios recommends a specific piece of equipment - the Dupray Neat Steam Cleaner available on Amazon. He explains that it's 'a multipurpose steam cleaner with attachments to clean, detail, sanitise, deodorise floors, grout, bathrooms, kitchens and more, chemical-free.'
Dupray Neat Steam Cleaner
This heavy-duty steam cleaner from Dupray comes recommended by a pest technician no less. Reaching up to 135°C, it's a multipurpose appliance perfect for tackling upholstery, mattresses, floors, grout and more.
FAQs
Can you kill bed bugs with steam cleaner?
Yes, you can as any heat above 48°C will eradicate bed bugs and the steam from steam cleaners reaches around 120°C.
Does steam cleaning carpets help with bed bugs?
We're happy to report that steam cleaning your carpet will also kill any bed bugs that might be hiding within.
'Maintaining your carpets through steam cleaning is a simple and effective way to keep them looking their best and eliminate bed bugs,' James at Online Carpets explains. 'When it comes to bed bugs, heat is their biggest weakness, and steaming your carpets is a great way to eliminate them alongside any eggs they may have left behind.'
Hopefully, this new trick means that bed bugs will stop being such a headache.
Get the Ideal Home Newsletter
Sign up to our newsletter for style and decor inspiration, house makeovers, project advice and more.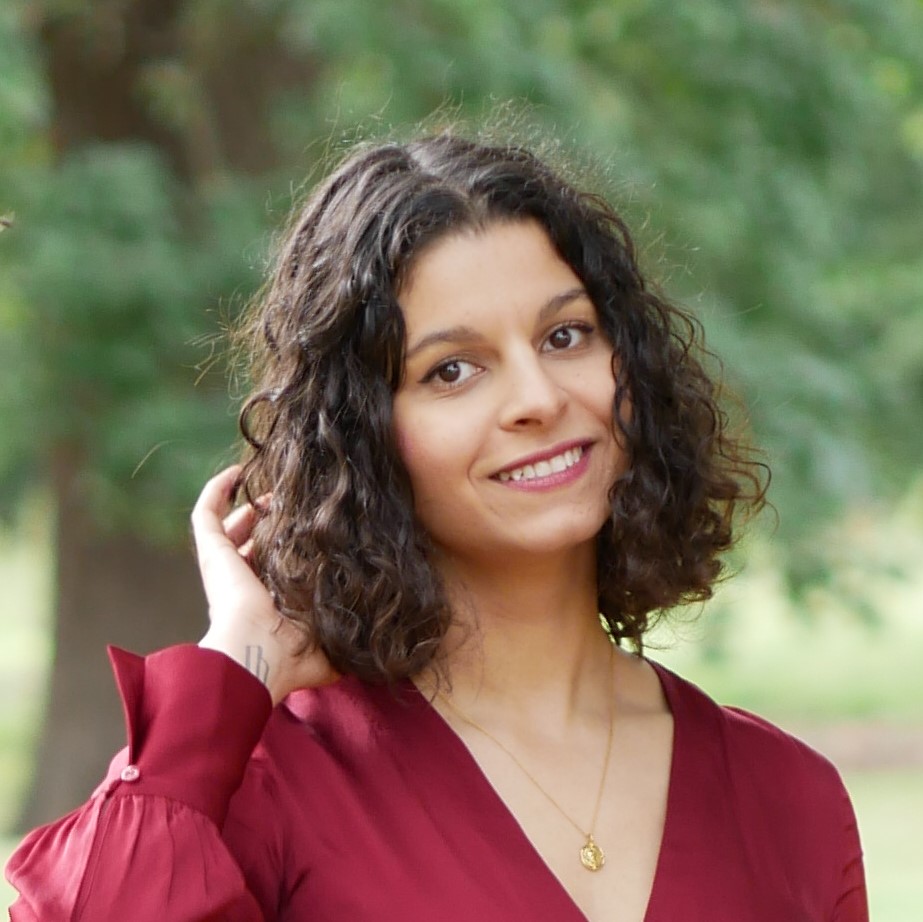 Sara Hesikova has been Ideal Home's News Writer since July 2023, bringing the Ideal Home's readership breaking news stories from the world of home and interiors. Graduating from London College of Fashion with a bachelor's degree in fashion journalism in 2016, she got her start in niche fashion and lifestyle magazines like Glass and Alvar as a writer and editor before making the leap into interiors. She feels the two are intrinsically connected - if someone puts an effort into what they wear, they most likely also care about what they surround themselves with.