How to upcycle pine furniture - a step by step guide
Give your pine furniture a second lease of life - a bit of prep and lick of paint is all it takes for it to feel brand new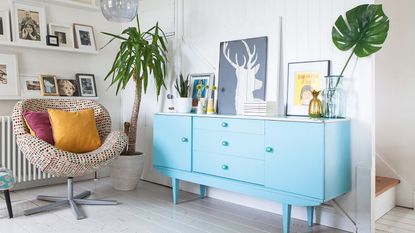 (Image credit: Future PLC)
If your pine furniture is starting to look worn and tatty, don't assume it's destined for the tip. Whether it's a bedside table, bookcase, or chest of drawers, you can give your furniture pieces a second lease of life by learning how to upcycle pine furniture.
Pine furniture has something of a rustic charm about it, but it's easy for this to start feeling outdated once it's been sat in the house for years on end. Upcycling your pine pieces will make them feel brand new, and save you a lot of money than if you was to go out and find a replacement. Plus, it's better for the environment, so everyone's a winner.
We've asked the experts to share their tips on how to upcycle pine furniture, and simplified their advice into five easy steps.
How to upcycle pine furniture - step by step
Materials you'll need
Even if you're using the best furniture paint, note that if you're using regular instead of chalk paint, you'll also need a sanding block and a primer to go on before the paint.
1. Clean the furniture
Start with giving the piece of furniture a good clean. Dust it off, before going in with a wet microfibre cloth. Warm water and washing up liquid will do a good enough job of removing grime and dirt, so that the wood is ready to be prepped.
2. Prep the wood
We recommend using chalk paint when learning how to upcycle pine furniture, as this requires the least amount of preparation. The level of prep required will however depend on the state the pine is currently in.
'If the piece is deeply scratched or there's a lot of cracked old varnish on (more likely on old walnut and teak pieces), some fine filler followed by a light sanding to give the piece a 'key' for the paint to adhere to is all that would be needed', says Dale Tyler-Lodge, Professional Furniture Refinisher, NTKO Art Gallery.
If the pine is particularly rough and full of large knots, you may want to purchase some wood knot and resin blocker, £26, Farrow & Ball. This will obliterate the knots and allow the paint to sit smoothly on the surface grain.
3. Paint the wood
Use a chalk paint brush and paint your chosen chalk paint colour directly onto the wood. Paint in every direction for full coverage. Leave to dry before applying a second coat. Two coats will help prevent any of the old pine peeking through, so your chosen colour is the only one that's visible.
4. Apply a finishing wax
'Use a lint-free cloth to apply clear chalk paint wax over the furniture piece, ensuring that you cover all of the painted areas', says James Green, Joinery and Furniture Expert, Housetastic.co.uk. 'Work the wax into all of the little nooks and crannies, then remove any excess with a clean, dry lint-free cloth.'
Don't be tempted to skip this step - chalk paint can be easily marked, and the clear wax will protect it from harm and ensure a lasting finish.
5. Allow the wax to harden
The last step for how to upcycle pine furniture is basically an exercise in patience. Before you start using your lovely bookcase, bedside table, or chest of drawers again, you need to wait at least two weeks for the wax to harden.
Give your upcycled furniture it some breathing space - you don't need to do anything except let the wax cure on its own. In this time, be extra careful and avoid moving it or placing anything on it.
And that's it! Five simple steps and you have a nicely decorated piece of pine furniture that feels like new - and to think, you considered sending it to the tip!
What paint do you use to upcycle pine furniture?
The resounding advice from the experts is to use chalk paint for upcycling pine furniture. 'Traditional paints require too much prep work if you want to paint on pine', says James, Housetastic. 'If you want to create a good, lasting finish with regular paint, you will need to sand and prime the pine first, but this isn't necessary with chalk paint.'
'Chalk paint is the best option when painting pine wood', agrees Tor Rydder, Organising Expert, Organizing. TV. 'It is extremely easy to use and the paint itself does not need to be prepped, as it doesn't have a high amount of moisture so it won't damage the wood.'
Tor adds, 'although chalk paint is quite a hardy paint, being used on concrete and wood, it can still create a smooth and silky finish, so as to not make your furniture look too rough.'
How do you make pine furniture look modern?
Pine furniture can look quite old-fashioned due to its association with the 'real wood' obsession of the late 90s and early 2000s, but you can make your furniture pieces look more modern by touching them up with a fresh lick of paint.
'Pine has this unique look where parts of the grain are darker and more prominent than other wood furniture', says Tor. 'Use this to make the furniture look more modern by painting the darker parts of the grain a different colour to the rest of the wood.'
So if you wanted to paint the majority of the pine sage green, use a darker green on the knots and parts of the grain that stick out. This method uses the unique characteristics of pine to create something that is charmingly rustic and modern all at once.
'You can choose to paint your furniture item in any colour you choose to give it a refreshed, modern look', says furniture expert James. 'Bright colours can really make the piece pop and this is great if you're trying to create a statement piece.'
Get the Ideal Home Newsletter
Sign up to our newsletter for style and decor inspiration, house makeovers, project advice and more.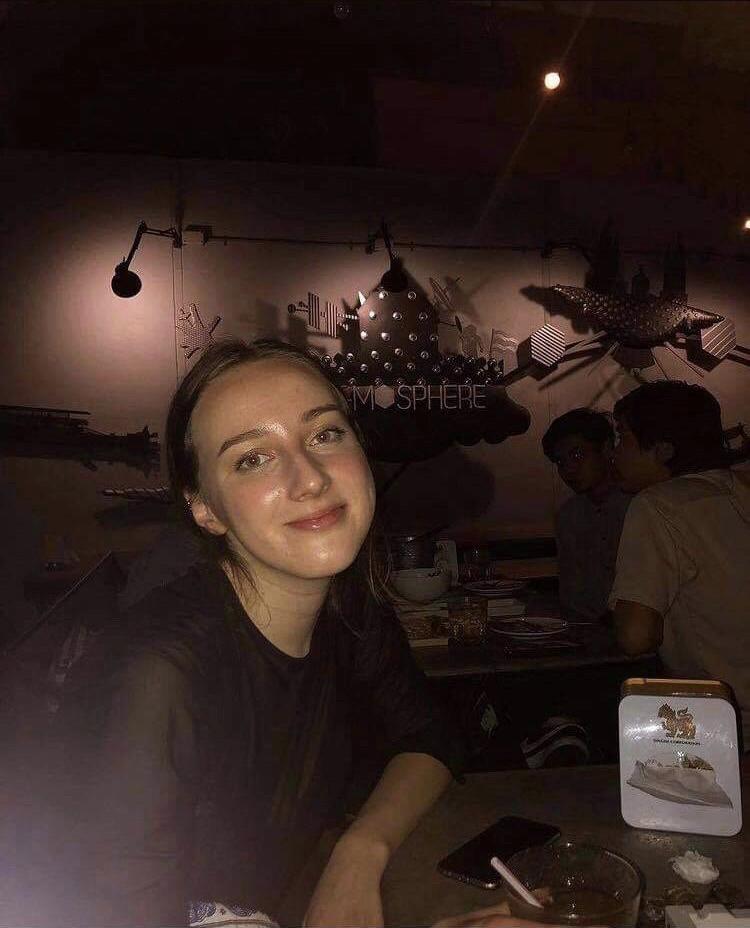 Katie Sims has been writing for Ideal Homes since spring 2022. She qualified from her Master's in Media and Journalism in 2021 and has been writing freelance since. She has worked on Ideal Home's ecommerce team where she researched the best home products on the market, and on the news team, researching the latest trends for feature pieces.