Take a tour around this Scandi-style Victorian flat in south-east London
When the owner, an interior designer, and his partner first moved into their London flat, the couple were intially underwhelmed.
When the owner, an interior designer, and his partner first moved into their London flat, the couple were intially underwhelmed. 'Before us, students were living here, so it was quite run down. The last place we wanted had fallen through, so I'd agreed to this one before my partner had even seen it. Once it had been cleaned and filled with our things, we both saw how lovely it was.' Having moved to a larger property so that he could run his interiors company from home, the main problem was filling the space. 'The place looked really bare. We had to buy lots of big pieces and try to integrate old ones.' Mixing simple items with clean lines and flea-market finds, the pair set about furnishing their home.
1/8 Exterior
2/8 Living room
The owner used a Scandinavian aesthetic as the basis of his scheme. 'I travel to Sweden a lot for work so I try to stay in Airbnb properties to get design ideas.' White walls offer a subtle backdrop for accent colours and textures, while exposed floorboards add charm. Velvet curtains, quirky prints and a record player lend an air of English eccentricity, while original details reiterate the flat's Victorian heritage. The original fireplace, with its retro tiles, adds English charm to the Scandinavian-inspired interior.
3/8 Sitting room
Ethnic-inspired cushions introduce colour and flamboyancy to this simple, laid-back scheme. 'Although I like the minimal Scandi look, it can feel a bit stark. Having items on display makes a room feel more homely.' Because many of the pieces of furniture came from different places, the room has a mismatched look. 'I stripped them down and painted them for a more unified interior. I love how a fresh coat of paint can make me fall in love with a tired piece of furniture again.' While a cupboard might be an unusual addition to a living room, it is essential for keeping clutter at bay in a sparse room.
Similar sofa
West Elm
Rug
Ikea
4/8 Dining room
Black and white in the dining room can take on a calming, organic form when paired with the right accents and accessories. To avoid a cluttered feel, the owner removed everything from the shelves and used the books to create different levels. He then picked out the items that complemented each other, putting only the ones that he absolutely loved back. 'I try to stay within a colour palette, but mix textures and materials. On the shelves, I've stuck to greens and coppers, but added metal, glassware and ceramics to play with the eye. I like the juxtaposition.'
Table
Ikea
Similar chairs
Wayfair
5/8 Kitchen
In contemporary schemes, wood can soften the sharp edges of minimalist design, while in more traditional spaces, such as this, it can be used to co-ordinate kitchen cabinetry with architectural features. Exposed floorboards have been painted white for added charm, while a faux fur throw softens the harder edges. The owner has incorporated accents of blue to bring a simple kitchen to life.
Rug and chopping board
Ikea
Coffee maker
Howkapow
6/8 Bedroom
This style of bed is more usually seen without upholstery, but a design like this brings a very different feel to a bedroom. 'We spent ages deliberating over whether to buy this bed, but it's now a real focal point.' A selection of shelves built into the alcove keeps this bedroom tidy and organised. It is also the perfect setting for an assortment of quirky curios purchased from his travels and flea markets. When it comes to decorating, the owner believes you don't have to spend a fortune. 'Not everything has to be brand new, sometimes incorporating just one item makes all the difference. It only takes a single good piece to make a room shine.'
7/8 Bedroom area
This lovely white room has a spacious feel with the decorating kept to its simplest with whitewashed walls and a stripped wood floor. These built-in wardrobes make the most of every inch of space. A solid wardrobe constructed from pine offers traditional country charm with the clean elegance of modern design. A contemporary monochrome scheme is a constant feature throughout, creating a cohesive and considered look.
Similar fireplace
Victorian Fireplaces
8/8 Bathroom
Choose black and white for an arresting colour combination that's both stylish and sophisticated. Here, the owner has created a commitment-free monochrome scheme with co-ordinated black accessories and toiletries. 'When we moved in, there was ugly blue lino in the bathroom. Luckily the original boards were underneath so we painted them white.' Copper and wire accessories add a contemporary design element.
Get the Ideal Home Newsletter
Sign up to our newsletter for style and decor inspiration, house makeovers, project advice and more.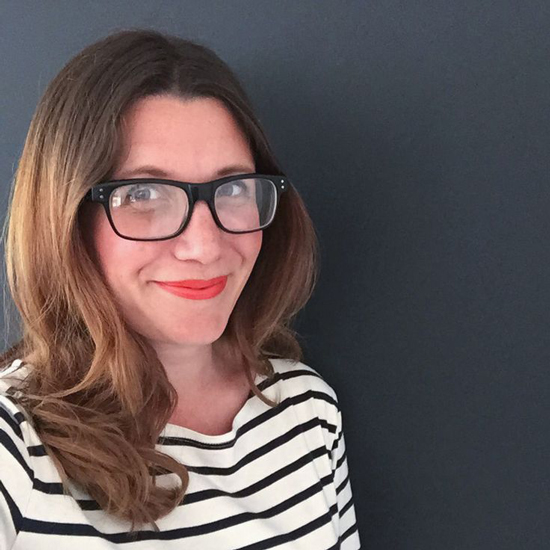 Heather Young has been Ideal Home's Editor since late 2020, and Editor-In-Chief since 2023. She is an interiors journalist and editor who's been working for some of the UK's leading interiors magazines for over 20 years, both in-house and as a freelancer.