6 things an air fryer does better than an oven (and 3 things it really doesn't)
Air Fryer vs Oven is the fight that is currently raging in kitchens across the UK, but which is best?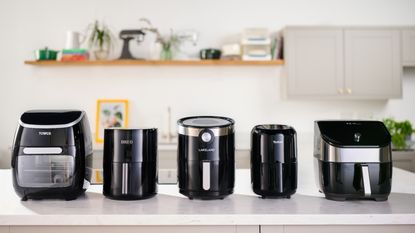 (Image credit: Future Photostudio / Philip Sowels)
Air fryers vs oven, we can't think of a more hotly debated topic in UK kitchens since what goes first on a scone - cream or jam? Ideal Home has been an early supporter of the air fryer craze, however even on the Ideal Home team we still have a couple of team members who are suspicious of the merits of the best air fryer over an oven.
Even our dedicated air fryer fans will admit the speculation is valid. Especially when what you're getting with an air fryer is essentially a mini oven. So if you already have a good built-in oven what's the point?
However, there is a key difference in how the air fryer cooks food compared to an oven. In some areas we have found the results to be superior - but not always. To help you decide if you do in fact need an air fryer we've rounded up all the things an air fryer can do better than an oven, along with a few things it just can't.
What exactly is an air fryer?
Let's start with what exactly is an air fryer: it is a super hot, super-efficient mini oven. 'In the time it takes to preheat your oven, you could cook your whole meal in an air fryer,' says Sarah Farquharson, Senior Brand Marketing Manager at Instant Brands, the brand behind our favourite Instant Vortex air fryer.
'Instant air fryers have a removable grill pan which allows the air to circulate around the food and get that crispy exterior and tender interior.'
The heat source is located on the top and works down and circulates around the food to cook it. While in most ovens the heating element is located towards the back of the oven.
What can an air fryer do better than an oven?
1. Use less energy and money
We couldn't start this list without focusing on the thing that helped catapult this kitchen appliance to fame, the cost to run an air fryer. The one thing that an air fryer does leaps and bounds better than an oven is use less energy, and less money, to cook the same thing.
'As the cost-of-living crisis continues to squeeze the UK, Instant Brands Air Fryers can help households save up to 80% on their energy bills. With research (undertaken by Unconventional Connections in 2022) analysing energy use finding that cooking in air fryers can save up to 80% on energy and cost compared to an electric oven,' says Sarah Farquharson at Instant Brands.
2. Cook food in half the time
The speed at which an air fryer can cook food to the same standard as in the oven was what converted me personally to the benefits of the air fryer. The air fryer blows hot air over the food which speeds up the cooking times over a conventional oven.
The difference is such that you can buy magnetic air fryer conversion charts to help to get to grips with the new timings and temperatures. Most of these charts show the difference being a matter of minutes. However, when I tested cooking a batch of frozen chips in my Lakeland air fryer versus my oven I found that they cooked in half the time, just 10 minutes compared to 20.
3. The crispy factor
If you're looking for that satisfying crunch and crackle when biting into a chicken nugget or bacon the air fryer deliver superior results to an oven, with less effort.
'An air fryer can do crispy foods so much better than an oven - from tofu to roast potatoes,' explains Molly Cleary, Ideal Home Ecommerce Editor. 'It's partly the high temperatures and efficiency and also thanks to the fact that you can shake the air fryer basket to get that crispiness evenly on whatever you're cooking. And all with less oil too!
An air fryer might be a small oven, but it is one that's been optimised for frying so it's no surprise that the crispy factor is where it really comes into its own.
Molly is the Ecommerce Editor for Ideal Home and is always on the lookout for the next must-buy product for your home. Covering all things appliance related, with an emphasis on floorcare and air fryers, she regularly joins Millie at Future's Test Facility in Reading to thoroughly put products through their paces. She's the proud owner of the Tower T17072 Vortx Vizion Digital Air Fryer, and uses it every single day while cooking at home.
4. Accessible cooking for all ages
An overlooked thing that an air fryer does better than an oven is making cooking more accessible for kids, parents and grandparents.
'I gave my grandparents an air fryer for Christmas and they're absolutely loving the convenience,' says Millie Fender, Ideal Home's Head of Reviews. 'Having had to buy a new oven recently, they would often call me asking for explanations about all the complicated buttons you needed to press to get the oven going. And when they did manage to get it switched on, they'd be forced to bend down to add food into the oven and to take hot meals out.
'They're not the most tech-savvy but they've had no trouble switching to air-fryer life - and I suspect their new oven will be going into early retirement!'
Millie is the Head of Reviews for Ideal Home, working to ensure that the products we feature have been thoroughly tested before we recommend them to you. Previously Small Appliance and Cookware Editor, she remains our go-to expert for all things air fryer related. She's constantly reviewing the latest and greatest kitchen appliances, and has tested the large majority of options in this guide to tell you exactly what you need to know about them.
Similarly, if you're kids are keen to start helping out in the kitchen the air fryer is a safe way to introduce them to cooking. They will still require adult supervision, but many of them include large plastic handles for handling and auto heat shut-offs to minimise the risk of burn injuries.
5. A full meal at different temperatures
This item on the list is very specific to the best dual zone air fryers which have recently rocketed in popularity as the top-tier air fryer option. They have two compartments so that you are able to cook two lots of food at different temperatures.
In contrast to an oven, that means no compromising on the optimum temperatures for different meal components to get them to cook at the same time. You can have crispy chips and a super tender salmon steak cooking at the same time, a game-changer.
Our in-house air fryer experts Molly Cleary and Millie Fender also point out that the dual-zone set up makes it easier for cooking novices to visualise a complete meal.
6. Single portions
One of the things that an air fryer can do better than an oven is to cook single portions well.
If you just want one or two croissants heating up, to bake one ball of frozen cookie dough or a few bits of bacon the air fryer is amazing. It saves you turning on an oven for just a small single item costing less money overall. However, while its size has that advantage, it also makes it not best suited to batch cooking or large family roasts.
What does an oven do better than an air fryer
1. Batch cooking
If you are trying to save money through batch cooking then the air fryer is not your friend. Even the larger models will struggle to fit in more than enough bacon or a pasta bake (which yes, you can cook in an air fryer) for one dinner sitting.
Where the air fryer excels is in quick, instant meals that taste great. Many of our team use it more as an alternative to the convenience of a microwave, using it to reheat leftover pizza or quickly cook a meal from scratch.
2. Baking
While most air fryers do have a baking setting, and some of our reviewers have succeeded in making a lovely cake in them, overwhelmingly they've agreed they'd stick to baking in an oven. There simply isn't the space to do a great bake justice in an air fryer, and the cooking times and temperatures take a lot of getting used to for good results.
3. Slow cooking
Cooking low and slow is not in an air fryer's repertoire. However, the best multi-cookers do offer you the combination of slow cooking and air frying so you can experience the benefits of both. However, with prices starting at around £150, it is worth thinking about whether the initial cost is worth the benefits, or if the best-cast iron cookware will suffice.
Honestly, if it's quick, crispy (and healthy) food you're after, you really can't beat the air fryer on results.
Get the Ideal Home Newsletter
Sign up to our newsletter for style and decor inspiration, house makeovers, project advice and more.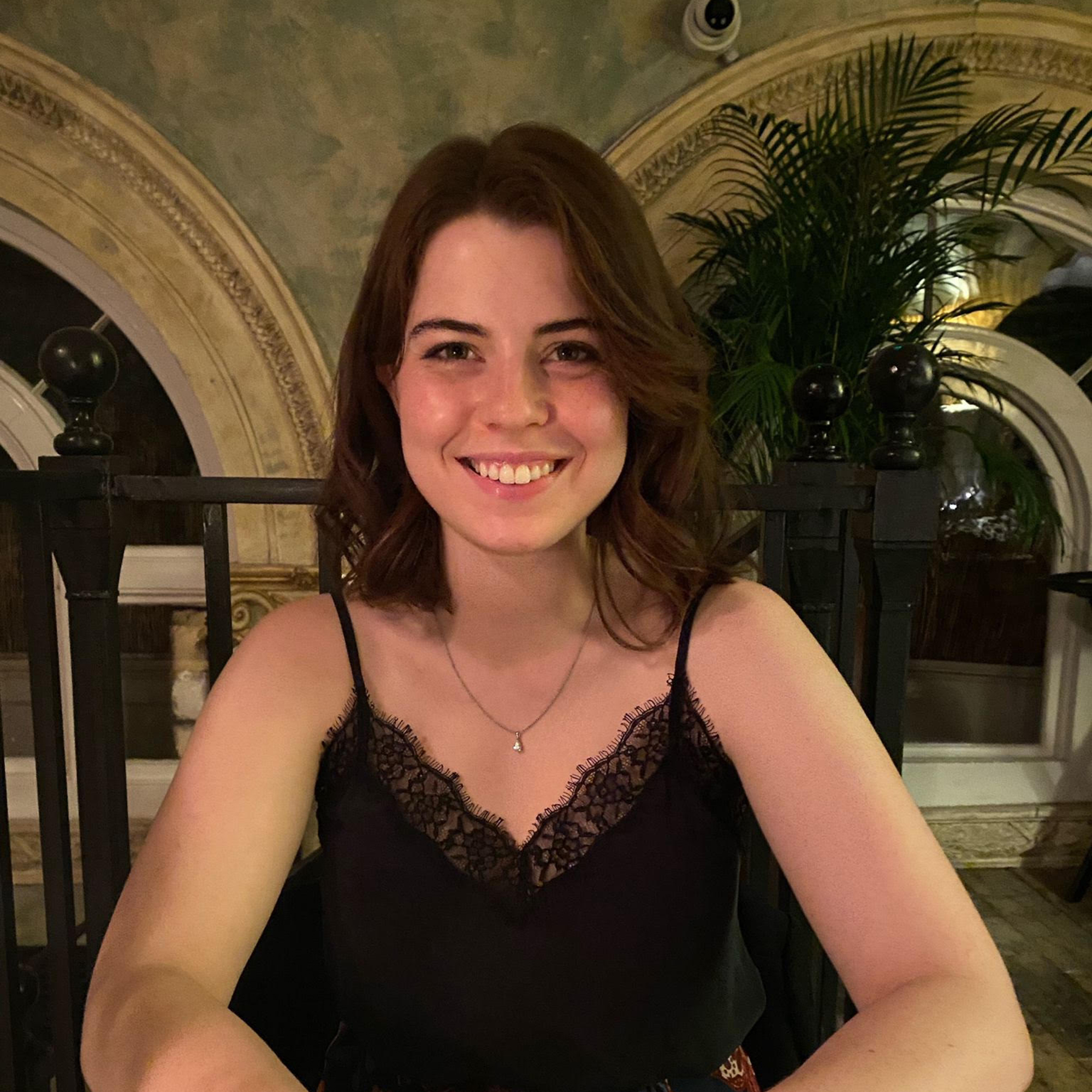 Rebecca Knight has been the Deputy Editor on the Ideal Home Website since 2022. She graduated with a Masters degree in magazine journalism from City, University of London in 2018, before starting her journalism career as a staff writer on women's weekly magazines. She fell into the world of homes and interiors after joining the Ideal Home website team in 2019 as a Digital Writer. In 2020 she moved into position of Homes News Editor working across Homes & Gardens, LivingEtc, Real Homes, Gardeningetc and Ideal Home covering everything from the latest viral cleaning hack to the next big interior trend.