Can you put foil trays in an air fryer? The experts debate
Does this hack get a pass or a fail from our pros?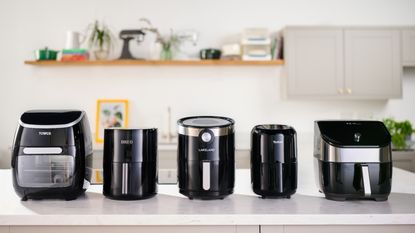 (Image credit: Future Photostudio / Philip Sowels)
As air fryers remain the talk of the town, it is no surprise that many try to come up with new clever hacks to optimise the use of their air fryer. Using foil and foil trays is the latest to hit social media. But can you put foil trays in an air fryer?
As this easy-to-use appliance found its way to many kitchens in the past year, their users constantly find ways to utilise the best air fryers, whether it's how to make a toastie in an air fryer or a pasta bake. But is using tin foil and foil trays the best practice?
Can you put foil in an air fryer?
This TikTok video demonstrates the air fryer foil hack in action. She takes a thick strip of tinfoil and places it underneath her dish, grabbing the two loose ends as a way to pick up the dish.
TikTok user @ashleas_kitchen says that with this air fryer foil hack, all she has to do is 'lift them up, put them in my air fryer, and then lifted them out when they were done.'
Upon first glance, this hack might not seem to raise any immediate alarm bells, but when we asked our expert for some thoughts, she was the first to advise that we steer clear from it, as well as provide an alternative solution.
'The faith she has in that foil is terrifying,' says Millie Fender, Ideal Home's Head of Reviews. 'I would say there's no need to do this in the first place, you can take out the air fryer liners and bake directly into the base of your air fryer basket.'
'I've done it with pasta bakes in the past, and when your dinner is done you can take your food directly from the air fryer basket to the plate.'
Can you put foil trays in an air fryer?
While the foil lifting trick might not be the way forward, foil trays could potentially present a better solution.
'Air fryers work in the same way a fan oven does,' says Margie Nomura, professional chef and host of foodie podcast Desert Island Dishes. 'Therefore, it is normally safe to put foil trays in an air fryer.'
But she too cautions, 'There are certain models that do warn against using foil, possibly due to the foil stopping correct air flow, which can lead to a cooking disaster.'
'f your specific air fryer allows for foil, it can be a really easy way to avoid excess mess and cleaning up. Foil stops food falling into the bottom of the fryer and you can cook more viscous products like eggs and cake batter without losing half of it through the slots.'
Millie is the Head of Reviews for Ideal Home, working to ensure that the products we feature have been thoroughly tested before we recommend them to you. Previously Small Appliance and Cookware Editor, she remains our go-to expert for all things air fryer related. She's constantly reviewing the latest and greatest kitchen appliances, and has tested the large majority of options in this guide to tell you exactly what you need to know about them.
To conclude, the foil tray hack is doable as long as you check that your particular air fryer allows for foil. This is why it's important to consider things to look for in an air fryer before making the purchase.
If you do wish to cook dishes like pasta bakes and lasagne, then opting for a model with removable baskets and inserts is a step in the right direction that might be more worth your time.
Get the Ideal Home Newsletter
Sign up to our newsletter for style and decor inspiration, house makeovers, project advice and more.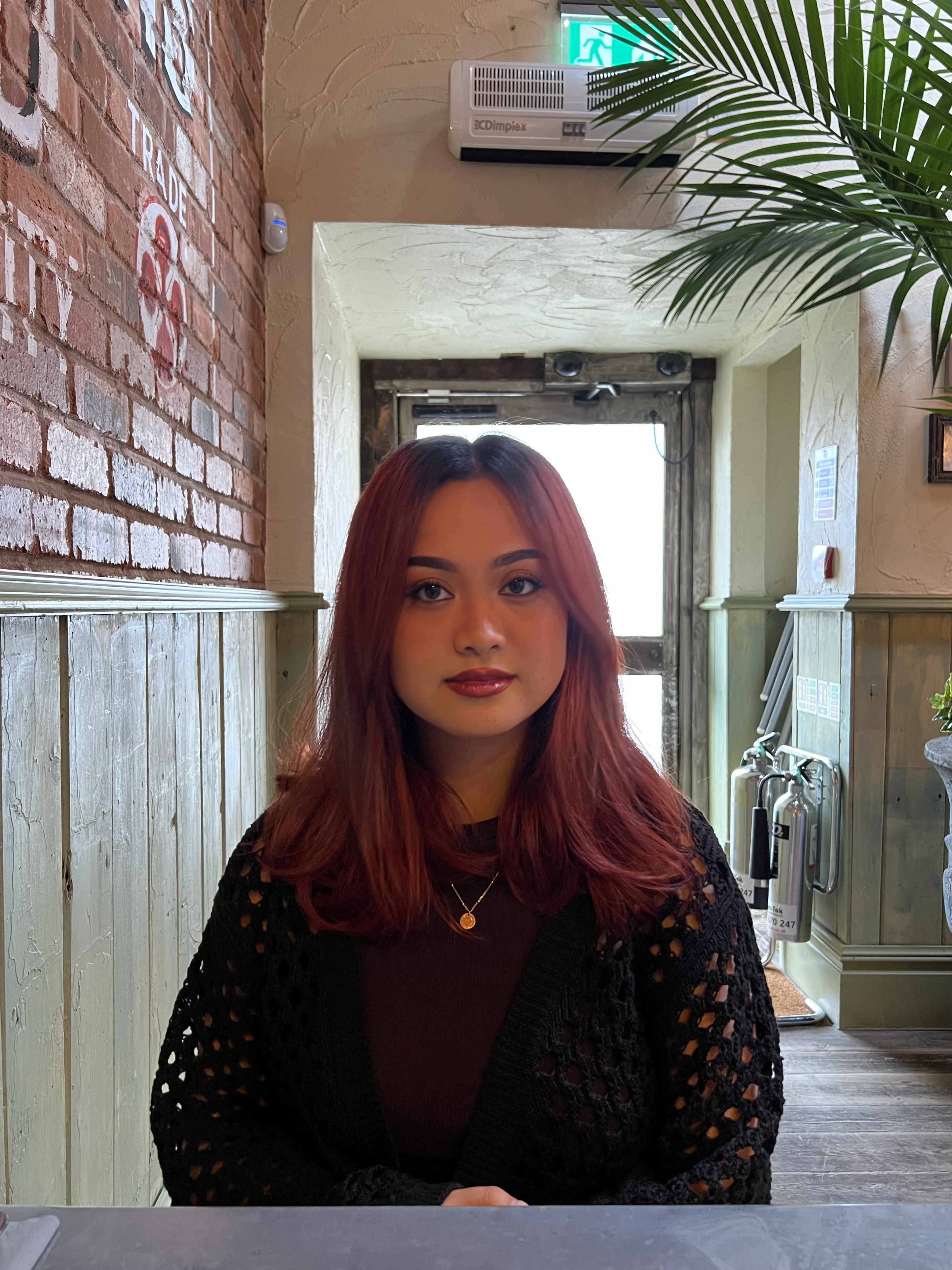 Jullia Joson is Ideal Home's Junior Writer. She's always loved all things homes and interiors, graduating with a bachelor's degree in Architectural Studies from the University of Nottingham in 2022. Previously, she was an Intern Editor for ArchDaily. Now focused on news stories, Jullia can be found down the TikTok and Pinterest rabbit hole scrolling through any new and upcoming trends, hacks, and home inspiration.