5 rules professional organisers use to keep kitchen worktops clear
Transform your kitchen from cluttered and chaotic to calm and functional with these expert tips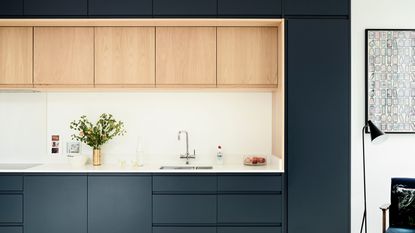 (Image credit: Future PLC/Mary Wadsworth)
The kitchen is usually a bustling hub of activity, and as the commotion of everyday life happens, it seems that the kitchen worktops are destined to stay cluttered and chaotic, no matter how hard we try.
The question is, how do we maintain kitchen worktops that are practical but tidy? Convenient but neat? We've asked the experts to share their tips so that you can organise your kitchen surfaces, and keep them that way going forward.
Here are five rules professional organisers swear by to keep kitchen worktops clear and functional.
5 rules to keep kitchen worktops clear and functional
Emma is a professional home organiser, working with clients to declutter their belongings, plan their spaces and create organisational systems in their homes to restore balance & support their everyday living.
1. Decide which appliances to keep on the worktops
The first step in learning how to organise kitchen worktops is to decide which appliances need to be left out, and which can be put away. Ideally, bulkier items would be stored in cupboards, but only do this if it's practical for you; if you reach for your blender every morning for example, it's unrealistic that you're going to put it back in storage after each use.
'Be realistic about what appliances you use regularly and remove anything from your kitchen worktop that doesn't need to be there, or isn't in use daily', advises Emma George. 'Try having a small appliance section in your kitchen cabinets so that you can access the items you need quickly & then put them away - this stops you leaving out appliances that will clutter your worktops.'
2. Categorise your space
It's important that the kitchen flows in a way that is practical and convenient. A good way to ensure this is to keep similar items together, so that you're not having to rummage in various cupboards while performing one chore.
'Place your kettle and coffee machine in the same area where your cups and mugs are, store pots and pans near the hob or cooker, and plates and crockery are easier to put away if they are stored near the dishwasher', says Emma.
The better placed your items are, the more likely you worktops will stay clear and functional, as you'll be able to stick to a system that suits your daily life.
3. Organise and sort smaller kitchen necessities
Smaller items that we frequently reach for don't necessarily have to be stashed away in cupboards. They can have a place on kitchen worktops if they are well organised, and they can even look pretty and aesthetic with the help of storage organisers.
A spice rack for example is a much better option than having loose jars out near the hob because it's a convenient place for them. For liquid items like olive oil and vinegar, transfer these into clear glass storage jars, which look a lot neater than branded bottles.
4. Designate a space for random bits
Random items are a normal part of any household, and more often than not, the kitchen becomes the place where these are left. To curb the clutter and keep your surfaces organised, set aside a designated place to store your random bits and bobs.
'I love using a basket system for when I'm in a hurry to clear things away!', Emma says. 'Use it to put items in that don't belong there and need to be returned to their homes - instant decluttering and it means you can then put things away when you have an extra 10 minutes!'
A small basket on the end of the worktop is a far better solution than leaving loose items around at random. Or if you want to keep your worktops as clear as possible, have a designated kitchen drawer for odds and ends - just keep the contents as of your junk drawer organised and streamlined as possible.
5. Always leave the kitchen better than you found it
The kitchen's hub of activity means that things will inevitably get messy during the day. The key is to always try and leave it better than you found it.
'Look at your kitchen from an outsider's perspective and ask yourself what small thing you can do right now to make the kitchen a little bit better', says Ryan McDonough, Interior Designer, MyJobQuote. 'Doing small things throughout the day will help to ensure you kitchen always remains in perfect shape.'
In terms of kitchen cleaning tips, bear in mind that a quick refresh once everyone has finished using the kitchen will only take 10 minutes - put everything back in its place and wipe down the surfaces. If you commit to doing this everyday, your kitchen countertops will stay functional and clear going forward.
Get the Ideal Home Newsletter
Sign up to our newsletter for style and decor inspiration, house makeovers, project advice and more.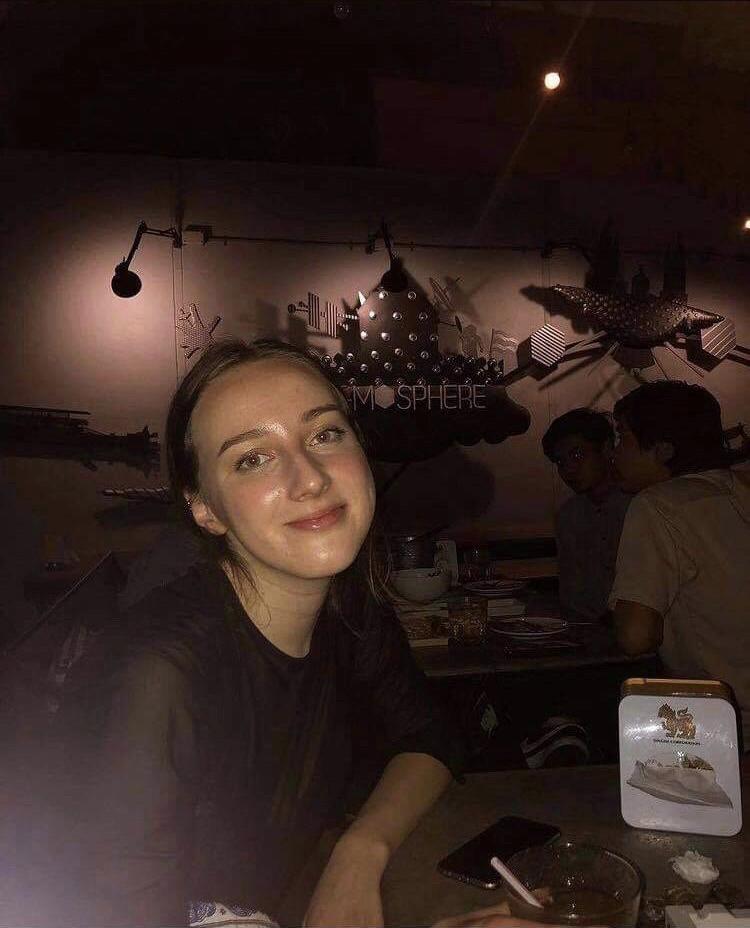 Katie Sims has been writing for Ideal Homes since spring 2022. She qualified from her Master's in Media and Journalism in 2021 and has been writing freelance since. She has worked on Ideal Home's ecommerce team where she researched the best home products on the market, and on the news team, researching the latest trends for feature pieces.