Breakfast bar ideas to make your kitchen as flexible as you need it to be
Pull up a stool, we've got all the inspiration you need…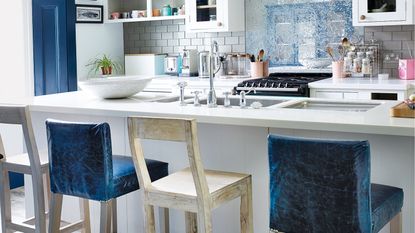 (Image credit: Future PLC/Rachael Smith)
The best breakfast bar ideas are all about maximising the functionality of your kitchen. Making your island or peninsula work harder, you'll have a new found spot for chatting with the cook, taking a coffee break or enjoying a casual family supper.
Like with kitchen diner ideas, breakfast bars are a sociable addition to the space. 'For some people it's all about sociability – perching at the breakfast bar and chatting to whoever is cooking dinner, or where the family can come together for a casual breakfast and catch up on the day ahead.' agrees Charlie Smallbone, Fonder, Ledbury Studio.
But depending on your needs, breakfast bar ideas can offer more than just creating a social hub. 'It's a great space saver; breakfast bars tend to be smaller and narrower than a dining table, with stools that can tuck underneath the bar when not in use,' says Charlie.
'Plus, they are so much more than somewhere to sit or dine. A breakfast bar on kitchen island ideas also serve as additional prep space, as well as somewhere to catch up on emails or for the kids to do their homework.'
Breakfast bar ideas
Before you get carried away with Insta-worthy breakfast bar ideas in your kitchen, decide how many stools you would like to accommodate. If you're just seeking a quiet spot to check TikTok with your morning brew, then a single stool tucked in a corner is ideal. But if you want to enjoy breakfast together as a family, each member will need a seat.
Allow at least 50cm width per stool, plus about 15cm either side for easy access. 'Don't forget to consider how much space the stools will take up in the room when in use,' adds George Forsyth, Director, Drew Forsyth & Co. 'You'll need to allow sufficient space behind seated guests for others to pass by without getting stuck!'
1. Make use of an island wrap
An extended wrap around island covering essentially creates a perfect spot to utilise for your breakfast bar ideas. The effect of the top and sides of one side of the island extending, even if just by a couple of inches, delineates a zone which can be used as your new seating area.
Co-ordinating the material used on the wrap to that on the kitchen island seating will ensure a cohesive and considered look.
2. Keep things spick and span
'One of the advantages of breakfast bar ideas is its size – freestanding breakfast bars take up much less space than a dining table, particularly considering it's usually styled with stools that will be tucked underneath,' notes Melissa Kink, Creative Director, Harvey Jones. 'If it's incorporated into an island, there really is no need for a dining table, unless you have the space for it'
Leave enough space under the bar to tuck in bar stools to not only save on space, but to make the whole room feel neater and more sleek.
3. Use to add a pop of colour
As well as being a way to add extra seating and utilise space cleverly in a kitchen, breakfast bar ideas can also work as an opportunity to add a splash of colour to an otherwise neutral space.
Using kitchen island paint ideas in the section where the seating is works well, as does choosing brightly coloured bar stools. Both of these options are easily changed if you decide to update your colour scheme.
4. Add interest with mismatching stools
Where's the tule that says your kitchen seating all has to match? Exactly. Mixing and matching bar stools adds interest and personality to your breakfast bar ideas, and actually makes the space even more flexible.
Different types of seating will suit various friends and family members better, so you can ensure everyone will be sitting as comfortably. Additionally, it's a nifty tip for keeping within budget as you don't need to worry about buying full sets. Stick to a general material to keep things cohesive, ie metal or wood, but aside from that, mix and match to your liking!
5. Work with a narrower space
In narrow and small kitchens, you can still have a breakfast bar at your island, but you'll need to rethink how this should sit. Place the chairs at the end rather than the side of the structure to save on space and to not intrude on already limited walkways.
6. Opt for wall-mounted
No island? No problem. A section of kitchen worktop installed shelf-style at the end of a run of units can provide a quiet spot for your morning coffee. Yes, you will have your back to the room, but that's not always a bad thing, especially if you're busy at a laptop or children are beavering over their homework.
Be as generous as possible with space so the area doesn't feel compromised or cramped. Aim for at least 1m-width of worktop for two stools, 1.5m for three if possible.
7. Tuck into the corner
If you don't have an island or other kitchen surface to spare, consider building a standalone breakfast bar in a quiet corner away from any busy entrance or exit routes. Bring it away from the corner to accommodate extra stools and create a more sociable experience without sitting with your back to the room.
Make it super functional with storage above and below for breakfast supplies and tableware. Using the same worktop as the kitchen will achieve a sense of cohesion and prove practical in terms of easy cleaning and stain resistance.
8. Raise the bar
High-level breakfast bars have a host of benefits. In terms of design, it enables a switch in surface materials that can create a striking feature and allows something a little more forgiving to rest your arms on than cold stone or quartz.
From a safety point, a raised bar can provide a level of protection from hot oil splashes if there's a hob on the island and keeps children away from sharp knives when you're prepping. Don't be tempted to go too high though, ideally no more than 106cm/42in, or you'll struggle to source stools that are tall enough to sit comfortably.
9. Add a simple island overhang
In smaller kitchen one of the simplest ways to add bar-style seating is to overhang the worktop on the front or ends of an island. If you're overhanging worktop without any additional corner supports, don't go deeper than 30cm/12in to avoid load-bearing issues when guests inevitably lean on the bar.
Two or three standard 60cm/24in base units with a 90cm/35in-deep worktop above is an easy, off-the-shelf solution that won't break the bank. Choose backless bar stools that can be tucked underneath when not in use.
10. Add in a bench
Use benches instead of bar stools to accommodate more guests – perfect for children's parties, and it looks great, too. This chic design idea requires a lower-level breakfast bar for ease when it comes to getting on and off the benches as those sat in the middle will need to slide along.
Add cushions and faux fur to boost comfort levels and create a cosy Scandi kitchen look. Make sure the benches you buy are solidly built and heavy, so they won't tip backwards when loaded up with kids!
11. Impress with a floating surface
A cantilevered breakfast bar is hard to beat on the wow-factor front. This structural bar also offers plenty of leg space beneath for seating comfort.
'A floating breakfast bar requires careful engineering for stability – usually a steel frame is concealed under the worktop and bolted to the floor under the island,' explains Andrew Hall, Director, Woodstock Furniture. 'But the results are well worth it. Not only is it guaranteed to impress, but it also leaves more flooring visible, which boosts the sense of space.'
12. Consider stools on two sides
A linear line of bar stools may be one of the most popular breakfast bar ideas for an island but it's not the most sociable way to sit. If you'd prefer to make eye-contact while quaffing that wine, go for an L-shape configuration.
Containing the breakfast bar in one corner of an island will also leave more worktop space clear, leaving room for a generous hob. Use kitchen island lighting to define the bar area – a low slung pendant on a separate light switch will illuminate the bar by night, while throwing the rest of the kitchen into darkness.
13. Drop down to dining level
Perching on a bar stool is no problem for short periods, such as a quick lunch stop or coffee break, but if you're lingering for longer dining chairs are undoubtedly comfier. Go for chairs with cushioned seating and high backs for maximum support.
Dropping a breakfast bar down to dining height (76cm/30in) will also provide a small splashback area to install electrical sockets – perfect for plugging in a laptop or charging devices when working from home.
14. Save space with a slimline bar
Experts recommend leaving a walkway of at least 90cm-1m wide around an island or dining table to prevent obstructing the flow of movement when cooking. One of the advantages of a breakfast bar is it can be made much narrower, without effecting functionality.
'The smallest kitchen island I'd recommend is 900mm wide by 1500mm to 2300mm long with at least a metre of space between the island and the wall run,' advises Charlie from Ledbury Studio. 'This allows room to manoeuvre and takes into account the depth of doors and drawers when they are open.'
15. Take a decorative approach
The empty void beneath a breakfast bar is ripe for an injection of colour and pattern. As the surface often comes under fire from flailing feet, especially those of small children, choosing finishes that are scuff-resistant and easy to clean.
Patterned tiles can look particularly striking and can be matched to a kitchen splashback idea for a coordinated scheme. We also love metal cladding like aged bronze or copper sheets, which can be made-to-measure and attached using adhesive.
What is a breakfast bar?
A breakfast bar is essentially a casual spot to pull up a stool in your kitchen. It can run the full length of an island, complete with four-to-six stools, or be little more than a shelf in the corner, or a short overhang at one end of an island.
'Breakfast bars are highly versatile and practical,' says Neil McDonald, Design Manager, Moores. 'If you have a busy household, a breakfast bar can be a great addition to the home, creating a more relaxed dining area. They are a fantastic solution for kitchens which are tight on space, where it is not practical to have a separate dining area or even a small kitchen table and chairs.'
'A breakfast bar is a great way to get more out of your kitchen,' says Graeme Smith, Head of Retail and Commercial Design at Life Kitchens. 'Breakfast bars keep everyone socially connected in the space and can make it easy for hosts to cook away while guests chat.' In more recent years, breakfast bar ideas for kitchen life include another place to work from home – one where you'll never be too far from the coffee machine!
What should you consider when planning a breakfast bar?
Location is likely to be your first consideration. Some layouts, for example one with an island or peninsula, lend themselves more readily to a breakfast bar.
'When considering the dimensions of your island, keep in mind that it should be in proportion to the overall size of your space,' advises Charlie from Ledbury Studio. 'Don't go too big or too small or your island will look disproportionate. And don't try to squeeze in an island where there simply isn't space (regardless of how much you want one). It won't look right, and it will make your kitchen feel very cramped, particularly if more than one person is trying to use it at a time.'
The keys thing to think about location-wise is whether there is enough space behind the breakfast bar for people to pass by – allow at least 60cm, but ideally 90cm. It should never cause an obstruction.
'In terms of materials, any surface used for a breakfast bar should be easy to wipe clean, durable and ideally resistant to scratches and stains too,' says Simon Boocock, Managing Director, CRL Stone. 'Quartz and stones are very low maintenance but can be unforgiving on glassware, not to mention cold on your arms. Switching from quartz on your main kitchen surfaces to a warmer surface like wood for the breakfast bar is a great solution.'
What height should a breakfast bar be?
There are no set rules on what height a breakfast bar should be, but you'll make stool shopping easier if you plan the height according to the dimensions of the two most popular stool options, which are counter stools or bar stools.
A counter stool, sometimes called kitchen stool, is aimed at breakfast bars that sit at standard kitchen worktop height. This is around 90-95cm/35-37in from the floor, with the stools ranging from 60-75cm/24-30in high (to seat height).
A bar stool is aimed at higher breakfast bars, be that a standalone bar or a raised section on an island or peninsula unit. If this is your preference, go for a height of about 100-106cm/39-42in, and buy bar stools with a seat height of 75cm/30in or above. You can take the stress out of bar stool shopping by choosing a height adjustable design that can be made higher for children and lower for adults.
Get the Ideal Home Newsletter
Sign up to our newsletter for style and decor inspiration, house makeovers, project advice and more.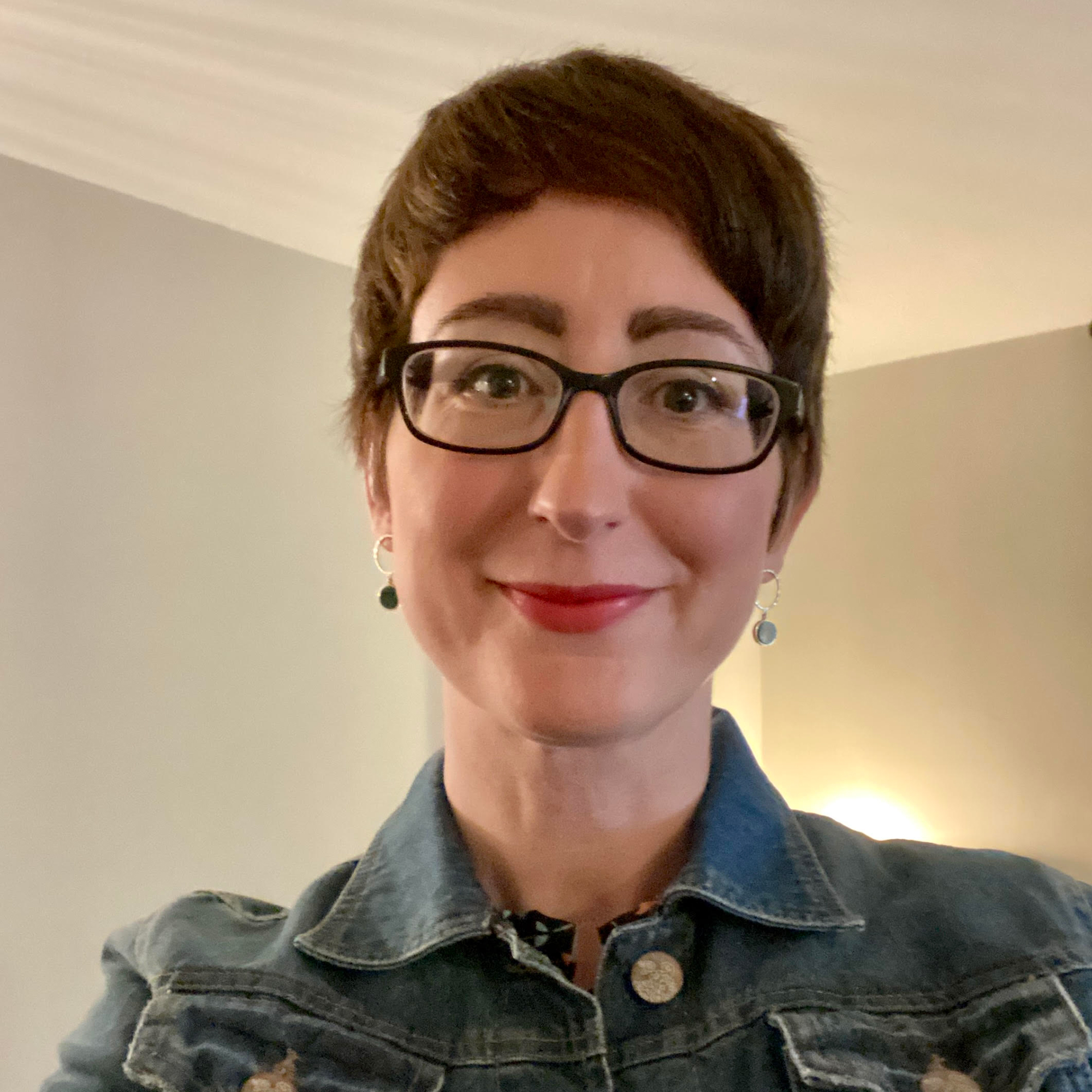 Linda Clayton is a professionally trained journalist, and has specialised in product design, interiors and fitness for more than two decades. Linda has written for a wide range of publications, from the Daily Telegraph and Guardian to Homes & Gardens and Livingetc. She has been freelancing for Ideal Home Magazine since 2008, covering design trends, home makeovers, product reviews and much more.