We tried the Le Creuset Bread Oven and it's absolutely gorgeous
The Le Creuset Bread Oven is not the most versatile piece of cooking kit out there, but if you're a sourdough pro or keen home baker, it will take pride of place in your kitchen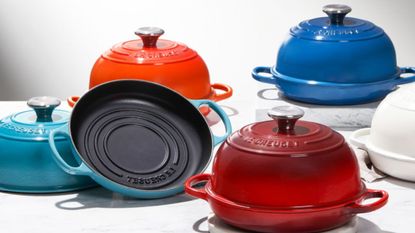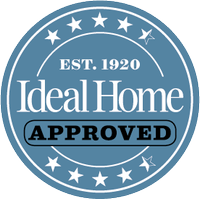 (Image credit: Le Creuset)
The Le Creuset Bread Oven performs much like a regular cast iron dutch oven, but there is no denying that its charming bell shape and classic Le Creuset style would make the perfect gift for keen bakers
Reasons to buy
+

Leaves bread with a Le Creuset imprint

+

Easy to clean

+

Perfectly sized for round loaves

+

Retains heat well

+

Can be used for proving
Reasons to avoid
-

Expensive for a single-purpose item

-

There are more versatile options out there
Why you can trust Ideal Home Our expert reviewers spend hours testing and comparing products and services so you can choose the best for you. Find out more about how we test.
The Le Creuset Bread Oven is a striking piece of cookware. I spend a lot of time looking at pots, pans, and all the best cast iron cookware on the market, but when I spotted this dome-shape oven on Instagram, I bookmarked it instantly. Beyond the initial wow-factor, I was curious to know if it would do a better job of baking bread than my regular dutch oven, and if it was something I'd get a lot of use out of in my kitchen.
I tend to make my own bread where possible. As Ideal Home's Small Appliance and Cookware Editor, this is partly because I'm on a mission to test all the best bread makers, but when I'm not letting a machine do all the hard work, I find that baking bread is the ultimate hobby for de-stressing. As any baking enthusiast will tell you though, baking bread is a true art form, and the quality of the bake can make a big difference in your finished product.
In this Le Creuset Bread Oven review I put Le Creuset's latest launch to the test for a few weeks to see if it rivalled my Staub dutch oven. Here's how it went:
Unboxing
This is not the kind of delivery that should go light on the padding, but I was pleased to see that there was close-to-no plastic packaging included with the Le Creuset Bread Oven. Save for a few plastic clips which prevented the lid from bashing against the base of the oven, the entire oven came securely padded by recyclable cardboard.
Straight out of the box, the colour (I opted for Volcanic) was bright and striking. The oven went straight into pride of place on the top of my kitchen island, which is partly because it's pretty hefty. It has a 1.6 litre capacity, and the dimensions are 32.4 cm length, 25.1 cm width and 17.6 cm height.
The lid has a large silver handle that's easy to get a grip on, even when using oven gloves (which you definitely will do when taking it out of the oven!) The same can be said for the base of the bread oven, which has a large handle either side of the bread oven for fuss-free lifting.
On the base of the oven is a ribbed texture and a reversed raised Le Creuset logo. This is designed to leave an imprint on the base of your bread. It's far from essential, but a very cool idea if executed well. This does mean that the base of the oven can't be used for many other tasks, unlike if you were to use a regular cast iron pot to bake your bread. Le Creuset advertises that the bread oven can be used on the hob (ceramic, gas, electric, and induction) - but I struggle to think of anything I'd actually cook on there. A very fancy pancake, perhaps?
What's it like to use?
The Le Creuset Bread Oven should go into the oven to pre-heat before you add your bread. This will improve the finished bake by providing a better crust while insulating to keep steam inside the oven. Le Creuset aims that the dome shape will aid with this, offering even heat distribution and steam circulation to keep moisture inside the oven as it bakes.
I made a no-knead loaf for my first use of the bread oven. It's not a recipe I make all that often because I end up kneading quite often when testing the best stand mixers, but when I do get the chance I enjoy being able to simply combine my ingredients and leaving my wet mix to rise. This dough has a high moisture content, which means its texture resembles a chewy and flavourful sourdough but with (a lot) less effort.
I left the Le Creuset Bread Oven to pre-heat in my oven while shaping my loaf, but because I left it to prove on the counter and not inside the oven itself I found that it spread out a little more than I'd have liked. Still, my finished loaf was absolutely delicious despite the fact that it was a little flatter than intended.
I first baked with the lid on to allow it to rise and keep the moisture in, and then left un-covered to brown for a little longer. Probably too long, as you can see from the deep brown crust.
I next cooked a regular white sandwich loaf recipe inside the bread oven. This one is a lot more similar to the bread I'd make in a loaf tin, well-risen and fluffy inside. To be honest, I don't know if I'd have noticed a massive difference between this and a loaf that I'd made in a regular dutch oven.
How does it compare?
The Le Creuset Bread Oven may be an unusual design, but it's not without its market rivals. The most notable is Le Creuset's own dutch oven, which has a deep round base and a flat lid. In theory this wouldn't circulate steam inside the cooking chamber as much as the bread oven, but unless you're a total bread nut with a thriving sourdough starter, I doubt you'd notice the difference too much.
Dropping your bread into the base of a dutch oven is a bit trickier, as is removing it. At least with the bread oven, it's very easy to add and remove your bread as the base is shallow. There is also the imprinted Le Creuset logo which is left in the base of your bread. It's a cool touch - I noticed it more on the first loaf I made than the second, potentially because it sank down more as it baked.
Another alternative is the Lodge Pre-Seasoned Cast Iron Combo Cooker, which is popular in the US but also available on Amazon in the UK. The look isn't as pleasing, there's no denying it, but because both the base and the top are flat with handles they can be used independently as a frying pan and saucepan, and it's a fair deal cheaper.
Speaking of price, the Le Creuset Bread Oven retails at £220. It's not cheap, so if a Le Creuset purchase is a rare treat for you, I'd maybe consider opting for one of their more versatile pieces. I have the shallow casserole, which I've also used when baking bread, but it can make risotto or grill fish, and a lot more.
Should you buy the Le Creuset Bread Oven?
If you've got all the kitchen basics covered and you're looking for a treat to complete your collection, the Le Creuset Bread Oven definitely does as it claims and makes a brilliant loaf of bread. However, there are more versatile options on the market if you're working with limited kitchen space and want something that can be used for more than just baking fresh loaves.
The price might make it hard to justify if you're shopping for yourself, but where I think this piece of cookware really shines is as a potential gift for lovers of home baking. If you're a keen baker putting together a birthday wishlist or wedding registry, pop it on the list. It's a brilliant piece of specialty cookware and its quirky design is a pop of joy even when it's not in use.
About this review, and our reviewer
Millie Fender is the small appliance and cookware editor on Ideal Home which means she is constantly cooking and testing all manner of appliances, from air fryers to bread makers. Millie was sent the Le Creuset Bread Oven by the brand and has kindly been allowed to keep it, meaning her testing for this review is ongoing. She'll keep this review updated as she continues to use the bread oven.
Get the Ideal Home Newsletter
Sign up to our newsletter for style and decor inspiration, house makeovers, project advice and more.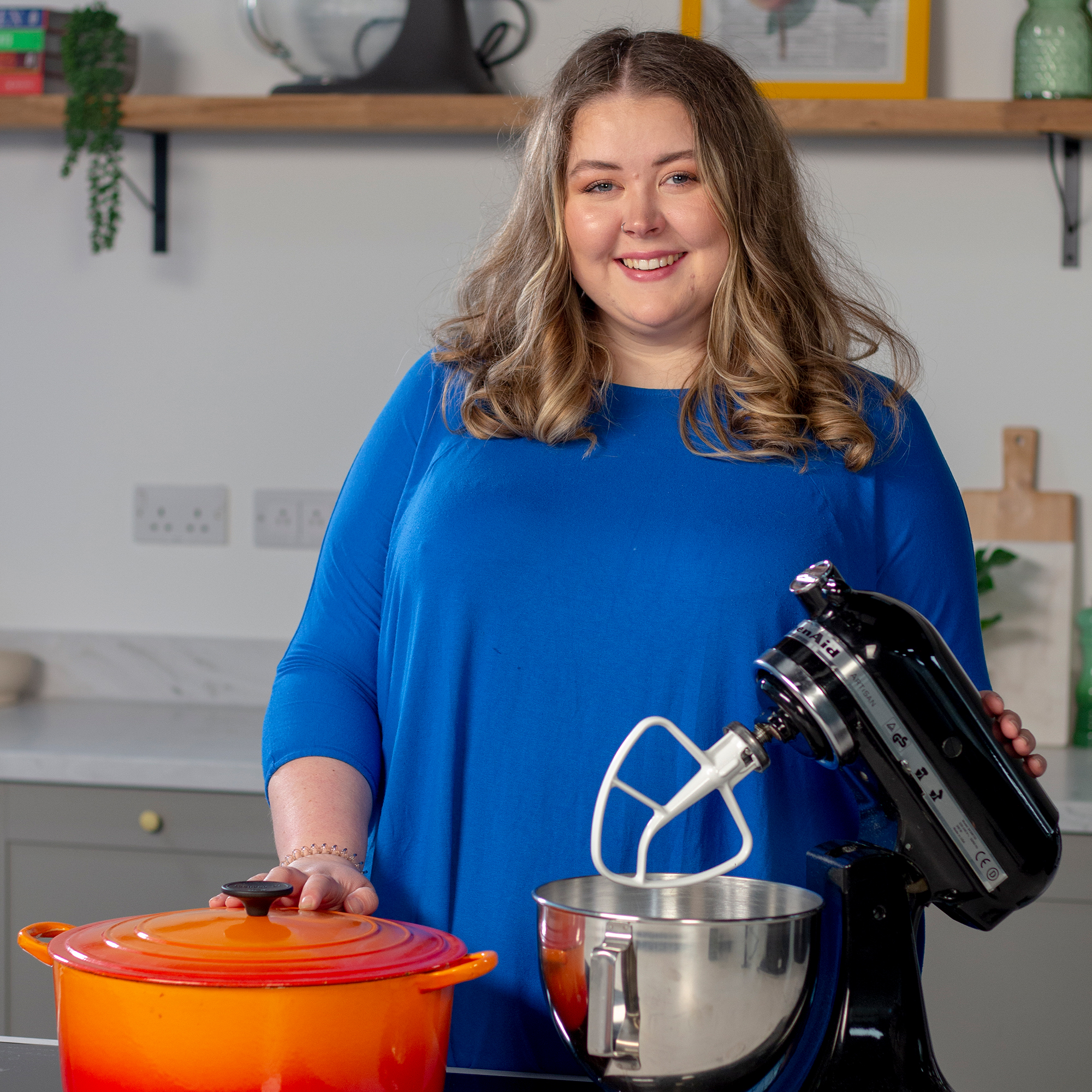 Millie Fender is Head of Reviews at Ideal Home. She joined Ideal Home as an Ecommerce Editor in 2021, covering all of the site's small appliance and cookware shopping content. Millie formerly worked at Top Ten Reviews, another Future site, where she produced review and buying guides across a range of home products, from fridges to blenders. As Head of Reviews, her job is to test all the wackiest product launches, whether they're air fryers, bread makers, or juicers, and give you her honest experience.