Autumn's come early - pumpkins are already trending, but there's one stand out buy this year
Is the grim UK weather making us skip forward to the next season?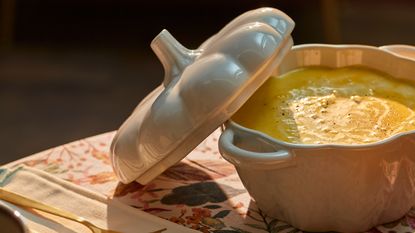 (Image credit: Primark)
Yes, you read that right. Pumpkins in August! Between the torrential downpour and pumpkin-shaped casserole dishes reportedly flying off the shelves - what has our life come to? But perhaps one is the cause of the other.
While we're still not ready to let go of the promise of summery weather (it is the middle of summer after all!), others have clearly given up on the season altogether. With grey, rainy days becoming the norm, it's not surprising that a craving for cosy kitchen ideas has manifested itself. And it seems that autumnal decor is the most coveted, with pumpkin casserole dishes leading the way. But is it too early to jump on the bandwagon?
Last year, we were captivated by the then stand-out Aldi pumpkin ceramic casserole dish, which posed as the perfect dupe for the original Le Creuset Cast Iron Pumpkin Casserole that clearly set the trend. So much so, that even our Deputy Digital Editor Rebecca Knight succumbed to its charm.
'After eyeing up the Le Creuset pumpkin casserole dish, I snapped up the Aldi ceramic version when it launched last year,' she says. 'I love the look of it, but I regret not reading the description closer to find out that only the base, not the lid, can go in the oven. My advice if you're looking for a pumpkin dish that goes from oven to table easily is check the lid material!'
George Orange Halloween Pumpkin Serving Bowl
George's pumpkin-shaped serving bowl is made with glossy, glazed earthenware in a vibrant orange shade. It's fitted with a handy lid and two side handles.
Next Pumpkin Casserole Dish
Next's casserole dish is crafted from durable earthenware in two available options - one is glossy orange, the other is speckled and matte.
But luckily for you (and us), this year, the choices are wide. Primark has just released their version, championing the ghost pumpkin instead of the traditional orange variety. Sadly, it's not available online but you can purchase it in one of their physical stores.
What is sold online though is the high-gloss earthenware George Orange Halloween Pumpkin Serving Bowl which can be yours for as little as £12. And so is the stoneware Pumpkin Casserole Dish from Next priced at £30 and available in two colourways - speckled white and orange.
The pumpkin casserole dish appears to be the 'It' item of the season. But what season is that exactly?
'The influx of bad weather may be triggering people to think ahead to the colder months,' confirms Rob Falconer, Head of Product at ProCook.
And it seems it's not just casserole dishes that are currently a hit. Pumpkins are everywhere as the Hobbycraft plush pumpkins have been selling like hot cakes already last month, with 56,000 sold in the space of little over two weeks when launched on 3rd July.
But as much as we love the pumpkin mania, we just want to enjoy the long days of summer for a little longer before switching to hibernating mode.
Get the Ideal Home Newsletter
Sign up to our newsletter for style and decor inspiration, house makeovers, project advice and more.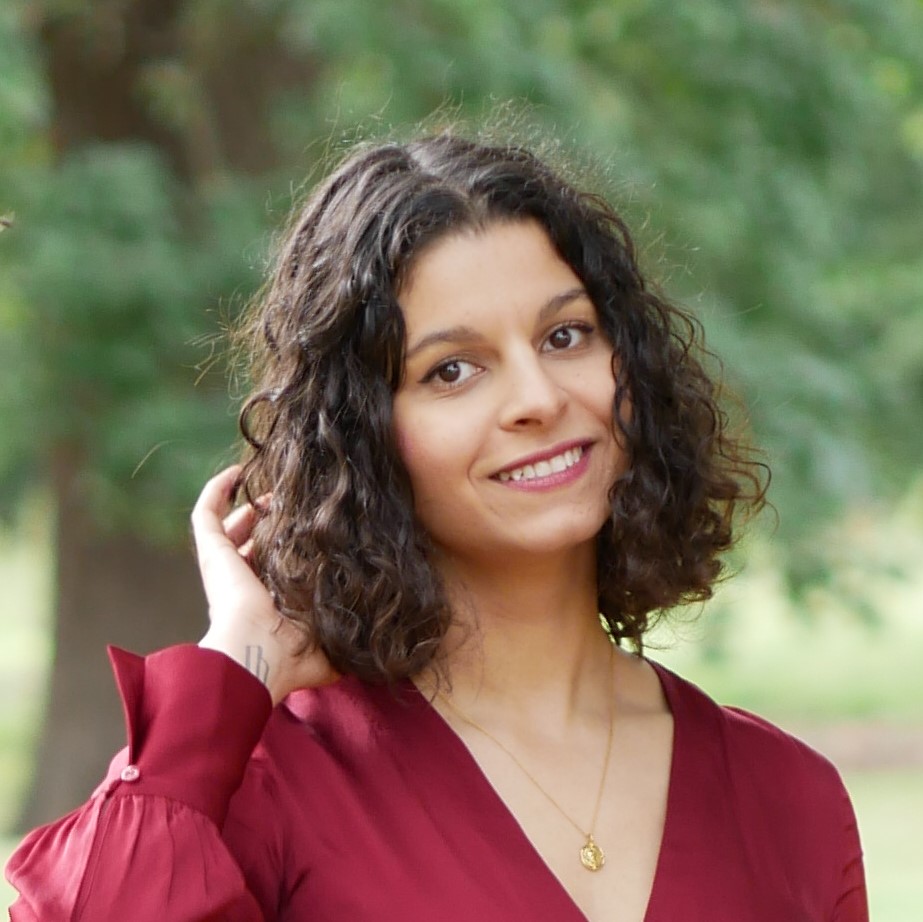 Sara Hesikova has been Ideal Home's News Writer since July 2023, bringing the Ideal Home's readership breaking news stories from the world of home and interiors. Graduating from London College of Fashion with a bachelor's degree in fashion journalism in 2016, she got her start in niche fashion and lifestyle magazines like Glass and Alvar as a writer and editor before making the leap into interiors. She feels the two are intrinsically connected - if someone puts an effort into what they wear, they most likely also care about what they surround themselves with.