Aldi's bestselling pumpkin casserole dish to rival Le Creuset is back with an even lower price tag
Give your kitchen counter an autumnal update with these pumpkin casserole dishes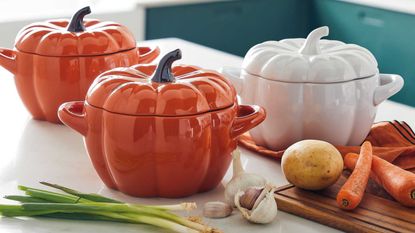 (Image credit: Aldi)
Aldi's bestselling pumpkin-shaped casserole dishes have just landed back in stores today, 28th of September, while stocks last. It's just in time for the autumn season, and they look spookily similar to those by Le Creuset.
Handy for cooking stews or simply displaying out on the kitchen worktop filled with Halloween treats, Aldi's casserole dish is a fab budget kitchen idea, coming in at just £16.99.
In fact, its rerelease is extremely timely, as the supermarket's new Halloween-themed homeware range is due to drop on the 1st of October. So, if you're planning to make a trip to Aldi in the next coming days, you can expect the spookiest of vibes all around in the middle aisle – and we are all for it.
The Aldi pumpkin ceramic casserole dish
Aldi's pumpkin ceramic casserole dish is just one version of some of our favourite pumpkin casserole dishes that we've been patiently waiting to hit stores again. Last year, these dishes were a hit and flew off shelves fast, so we suggest moving quickly if you want your best shot of nabbing one.
Boasting an affordable price tag of just £16.99 (which is even cheaper than last year's version!), this dish is complete with a lid and a pumpkin design that not only looks great but promises to work a charm in the kitchen.
Of course, given its design, we also can't help but dub it as an affordable alternative to Le Creuset's fan-favourite Cast Iron Pumpkin Casserole.
Admittedly, the Le Creuset dish easily ranks as one of the best cast iron cookware (even more so as it sports the autumnal motif), however, don't get it twisted as the Aldi version is certainly not one to turn your nose up at.
Pumpkin Ceramic Casserole Dish
Aldi's Pumpkin Ceramic Serving Dish is complete with a lid and oven-safe up to 230°C. The pumpkin design not only looks great as part of a Halloween tablescape, but the glazed stoneware is perfect for spreading heat evenly.
In terms of colour, you can purchase the Aldi pumpkin ceramic casserole dish in either burnt orange or earthy cream. So whether you're going all out or keeping things toned down, there's an option to suit your Halloween decorating ideas irrespective of your kitchen colour scheme.
The dish is oven-safe up to 230°C and comes with a tight-fitting lid to ensure all the flavours stay firmly sealed inside while cooking. The dish is topped with a cute gold pumpkin stalk/handle to complete the look.
If we're talking about differences, the Le Creuset version has a silver stalk, side handles, and an enamel interior that's easy to clean. The cast iron pot can be used on the hob, in the oven, on an induction hob or under the grill.
It'll certainly be a talking point at autumnal dinner parties, and the design is much more lifelike, blending in seamlessly with real pumpkins on your Halloween tablescape.
Aldi's version aside, if you're still keen on nabbing a piece of Le Creuset but don't have the budget for a full-sized pumpkin casserole, there are mini versions, £27 at Le Creuset in Volcanic and a neutral 'Meringue' tone.
Both the Le Creuset and Aldi casseroles are fab for adding a touch of seasonal decor, along with autumn wreaths and garlands, plenty of scented candles for autumn, and new cushion covers.
Which one will you be picking up?
Get the Ideal Home Newsletter
Sign up to our newsletter for style and decor inspiration, house makeovers, project advice and more.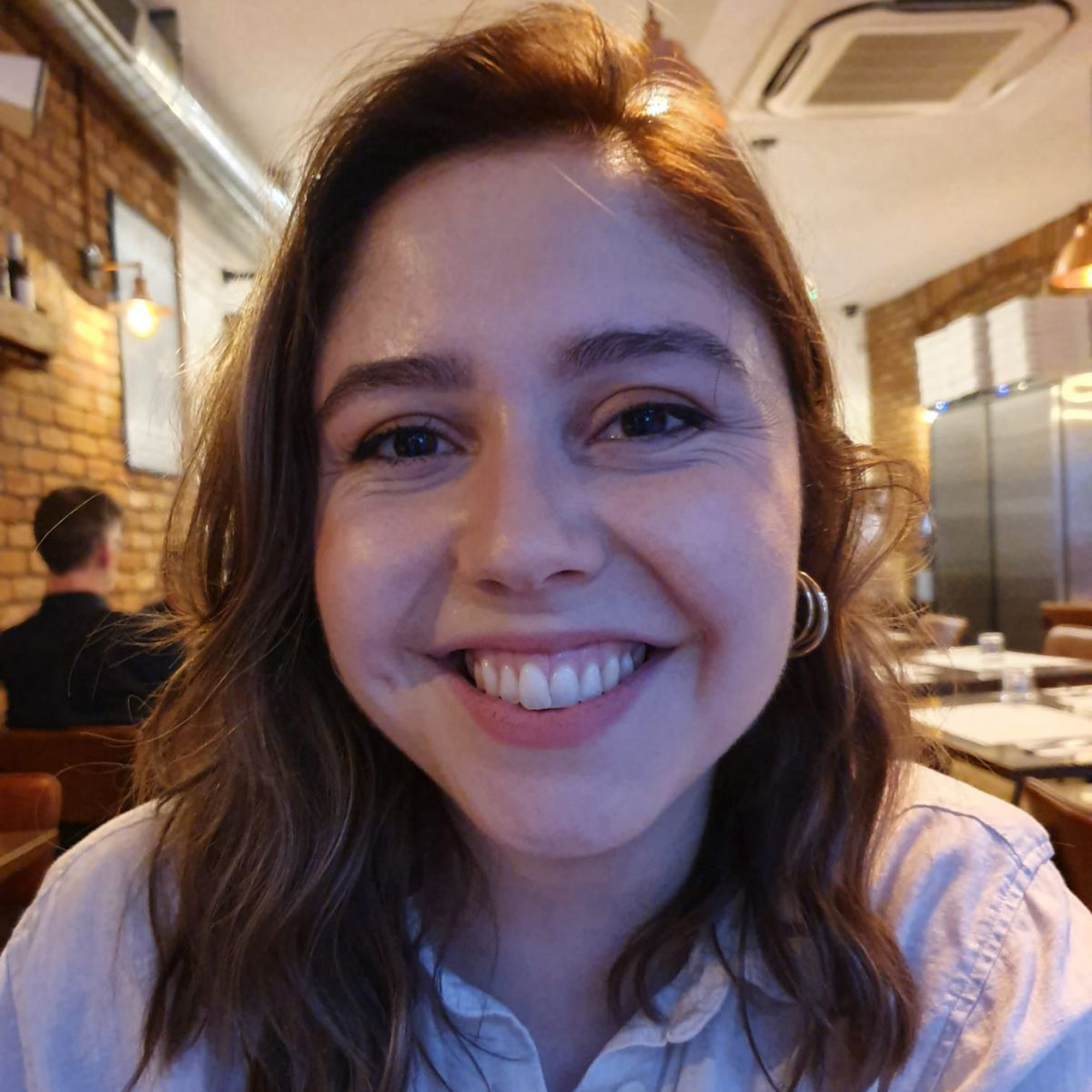 Millie Hurst was Senior Content Editor at Ideal Home from 2020-2022, and is now Section Editor at Homes & Gardens. Before stepping into the world of interiors, she worked as a Senior SEO Editor for News UK in both London and New York. You can usually find her looking up trending terms and finding real-life budget makeovers our readers love. Millie came up with the website's daily dupes article which gives readers ways to curate a stylish home for less.