Want to level up your air fryer cooking game? This cute Le Creuset tool will do the trick
This surprising piece of equipment might just become your favourite yet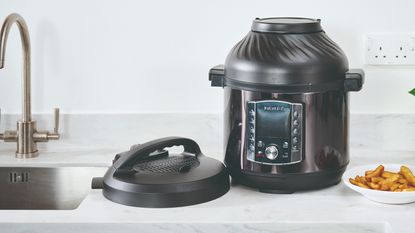 (Image credit: Future PLC)
Here at Ideal Home, we're low-key obsessed with our air fryers. As is the entire nation it seems. So we're always on the lookout for new ways to utilise our favourite appliance. The latest trend we've come across? Using ramekins for air fryer cooking.
Interesting proposition! After all, if it works in the oven, why not in an air fryer? And as it turns out, there are now several ramekins marketed and targeted to use in your best air fryer.
But the one that we're fans of and that actually doubles up as a ramekin and a tiny little casserole dish comes courtesy of (perhaps unexpectedly) none other than Le Creuset. We also wouldn't expect the brand to be behind our new favourite air fryer tool but the Le Creuset Stoneware Petite Round Casserole available on Amazon from £21.90 has proven itself very useful indeed. But what can you actually use it for?
Can you use ramekins for air fryer?
Air fryers are a versatile appliance. You can cook a jacket potato in it, as well as toasties, as tested by our Ecommerce Editor, Molly Cleary. It is actually quite similar to cooking with ramekins in an air fryer as Molly used a heat-proof dish (but a cake tin can also be utilised).
When used in an air fryer, ramekins are primarily employed to cook eggs, whether it's to poach them, fry them or bake them. All of that can be achieved. But you can just as well as use them for baking desserts or making gratins, as suggested by Thea Babington-Stitt, Ideal Home's Assistant Editor and a happy owner of Le Creuset's petite casserole dish.
'It's no secret that I'm ever-so-slightly obsessed with my air fryer, and I'm always looking for new ways to constantly use it without having to clean it as much (lazy, I know). Air fryer liners are great, but for smaller items my go-to are the Le Creuset Petite Casseroles.'
'I've used them for years to bake eggs, make gratins and bake crumbles in the oven, and now I do all of the above in the air fryer. The size is ideal if you're making a mini meal for one, or to serve individual portions to guests.' Not to mention the array of pretty colours they come in.
Le Creuset Stoneware Petite Round Casserole
This adorable petite design is made of stoneware and can be used both as a ramekin and a miniature casserole dish with the lid on. And the colour choice is wide.
And Thea is not the only one who's used the petite casserole in an air fryer as Amazon reviewers agree. One particular customer wrote, 'I bought this to use in our air fryer to heat up baked beans and other similar items that we are looking to be able to cook on one versus our other appliances. Does the job, pleased to say, great little size to help with portion sizes too.'
It might not be the cheapest piece of kitchen equipment, but its multifunctionality and durability makes up for it, we think. Plus you won't even need to clean your air fryer, unless you've had a spillage.
And while, of course, you need to be careful about what you shove in your air fryer - we all know about the air fryer foil cooking hack warning - the stoneware material makes it safe both for oven and air fryer use.
Can you put ramekin in air fryer?
Yes, you can. It depends on the material though. There are several ramekin designs safe for air fryer use made from silicone, steel or porcelain. Ceramic is also safe for air fryer use.
Can you do a fried egg in air fryer?
Yes, you can. And using a ramekin to fry your egg in an air fryer is the best and easiest way to do it.
The only concern we have now is debating which colourway to opt for first...
Get the Ideal Home Newsletter
Sign up to our newsletter for style and decor inspiration, house makeovers, project advice and more.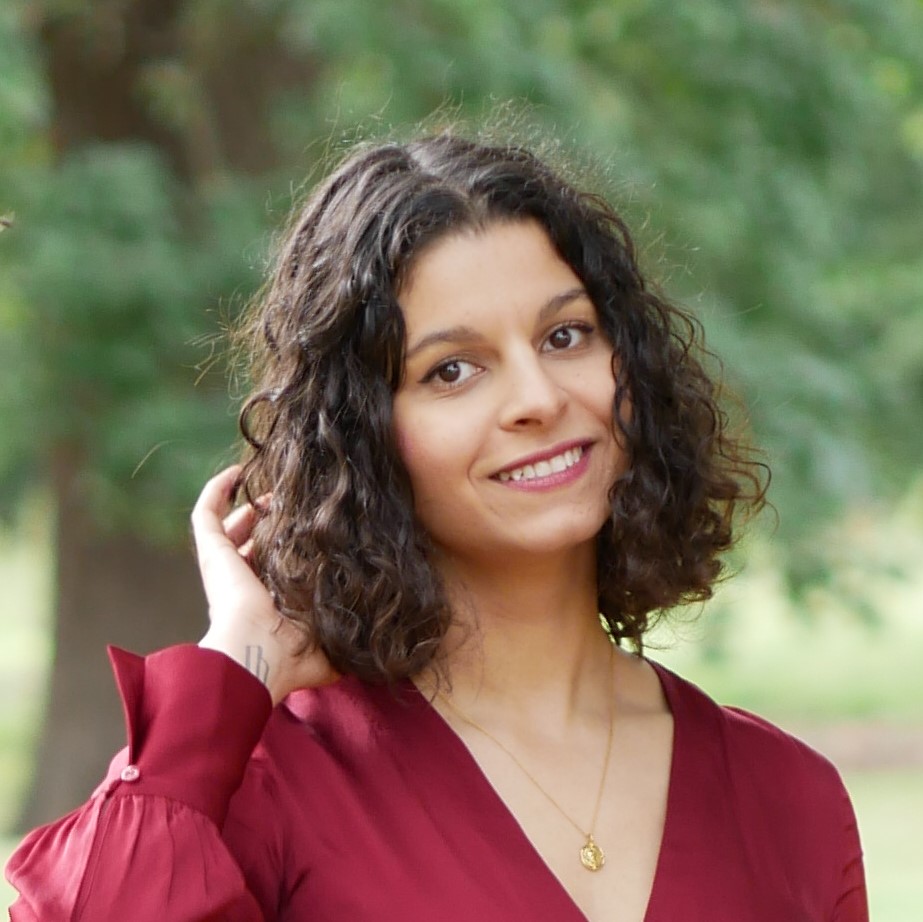 Sara Hesikova has been Ideal Home's News Writer since July 2023, bringing the Ideal Home's readership breaking news stories from the world of home and interiors. Graduating from London College of Fashion with a bachelor's degree in fashion journalism in 2016, she got her start in niche fashion and lifestyle magazines like Glass and Alvar as a writer and editor before making the leap into interiors. She feels the two are intrinsically connected - if someone puts an effort into what they wear, they most likely also care about what they surround themselves with.