The best home scents to calm you down – the smells to ease stress and overwhelm
Use these relaxing scents to help give your home the 'aah' factor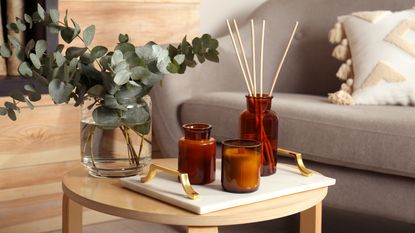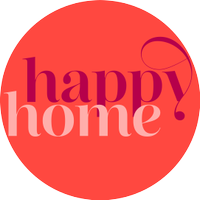 (Image credit: Getty Images)
We know that mindful breathing can help relax our nervous system and quell the fight or flight feeling that results in anxiety and stress. Add the power of scents that calm you down as you take those deep breaths and the effect is even more powerful – and you don't need to book an aromatherapy massage to feel it.
'Lavender is one of the most go-to scents when trying to feel calmer. However, vanilla is known to have therapeutic effects on stress and anxiety and is one of the most-loved aromas globally,' suggests Michael Parker, one of the fragrance experts we spoke to for this article.
They gave us a toolkit of the best home fragrances that you can turn to when you want to feel calmer. Just breathe…
Scents that calm you down
1. Sandalwood and cedarwood
Giving your home a signature scent can trigger a sense of relaxation as soon as you walk through the door. Drop your bag, take off your coat, kick off your shoes and inhale your favourite aroma.
'Woody essential oils are known for their calming effects, as they contain a component named farnesol that has soothing properties. Sandalwood, which is unctuous and luxurious, and cedarwood, which is woody and peaceful, are great oils to set a soothing tone when enter your home,' explains Glenda Taylor, an aromatherapist and founder of scent brand, Angelico.
'I love the "under the doormat technique" as it's so welcoming.' Take a cloth, pour up to six drops of essential oil onto it, and lightly wipe it over your doormat. The fragrance will transfer to the mat without leaving any mark. Then place the cloth under the mat for prolonged fragrance and repeat the process every few days. Stepping on the mat will release and diffuse the fragrance.
Glenda has been an aromatherapist for more than 30 years. For her brand Angelico, she has created a range of home and personal products, including essential oil blends used to fragrance and change the mood in the home.
2. Vanilla and florals
'For your personal spaces such as the sitting room, opt for warmer, calming scents that include notes such as vanilla, florals and amber. They help the space to feel inviting and cocooning,' says fragrance expert Michael Parker.
For Michael, adopting a fragrance ritual can enhance the de-stressing effect.
'For me, the act of lighting a candle is symbolic of switching off and unwinding,' he says. 'So I personally choose to purchase candles over room sprays or diffusers as I feel the act of lighting a candle is more personal and symbolic.'
You might light a candle when you sit down after dinner, spritz a room spray as soon as you come home, or switch on an electric diffuser to scent the air in your living space. Whatever your ritual is, make it a regular part of your routine to embed its relaxing properties in your subconscious.

Michael Parker, a learning and development specialist for an established British fragrance brand, has had a lifelong interest in perfume. He has worked for an array of luxury brands across home, fashion and fragrance. He is a firm believer in the power of scent and the effect that it plays in our everyday lives, for both personal wear and around the home.
3. Rose and clary sage
These oils have balancing properties, according to aromatherapist Glenda Taylor, who says they can impact our hormones as well as our emotions. 'Balancing essential oils and home fragrances such as rose and rose geranium, clary sage, lavender and neroli are all wonderful scents to use in the bedroom,' she says.
Glenda has a simple scent hack to help you sleep better – simply put a few drops of balancing essential oil on a cloth and place it under your pillow. Another nice idea is to wipe a cloth scented with essential oils over your bedding before you get into bed at night; it's surprisingly effective she says.
And don't forget the fundamentals, and make sure you have the best mattress you can to help ensure a great night's rest.
4. Ylang ylang and lavender
If your favourite calming ritual involves a long bath, then scent your bubbles and soak away the stress.
'Candles create a lovely atmosphere, especially in the private sanctuary of the bathroom,' suggests Glenda Taylor. Her tips for the scents to try? 'Ylang ylang is luxurious and sensuous, while lavender is cleansing and soothing,' she says.
If you have lavender growing in your garden, you can tie a bundle together and attach it to the tap, so that the water runs through it and becomes infused with the scent as your bath fills.
5. Chamomile and petitgrain
Sipping chamomile tea has been shown to have calming and relaxing effects, and the same can be said of the fragrance. A study found that chamomile aromatherapy oil can reduce stress and promote deep sleep.
Christina Salcedas, director of education at Aromatherapy Associates, says: 'One of my favourite blends to calm and unwind is De-Stress Mind; it's fantastic for quietening a racing mind. It's blended with frankincense, chamomile and petitgrain, and can be used in a roller ball, candle or an atomiser.

'Equally, our Deep Relax blend was crafted with vetiver, chamomile and sandalwood to calm the mind and induce sleep. I love to use this in Sleep Mist form which can be sprayed directly onto the body or onto PJs and bed linen to help you drift into tranquil sleep.'

Christina is the Global Director of Education for world-leading aromatherapy brand Aromatherapy Associates, which includes a home fragrance atomoiser and specific essential oil blends in its range.
6. Grapefruit and rosemary
'Grapefruit has the ability to balance the mood and emotions, while also being naturally uplifting. Rosemary, too, is energising without being overly invigorating,' says Christina Salcedas from Aromatherapy Associates. It makes both oils a great choice to use when you're out and about during the day, as well as at home.
'Scent is a very personal thing and so it will differ from person to person, but you can scent-scape to match whatever need you have,' Christina explains. 'For example, if it's Saturday morning and you aren't working and have a lounge day at home, why not use a blend of chamomile, sandalwood and vetiver (found in our Deep Relax oil) in the atomiser to create a calm and tranquil ambience?
'However, on a normal day, my scent-scaping journey would be grapefruit and rose to get me up and out of the house. Our Breathe blend with pine, eucalyptus and tea tree on public transport and when I arrive at work. Ablend of cypress, ho wood and pink pepper during the day, with a shot of Revive with grapefruit and rosemary to counteract the 4 o' clock slump. Then relaxing rose when I get home.'
Pick and mix the home fragrances that work for you, to create calm at any time.
Get the Ideal Home Newsletter
Sign up to our newsletter for style and decor inspiration, house makeovers, project advice and more.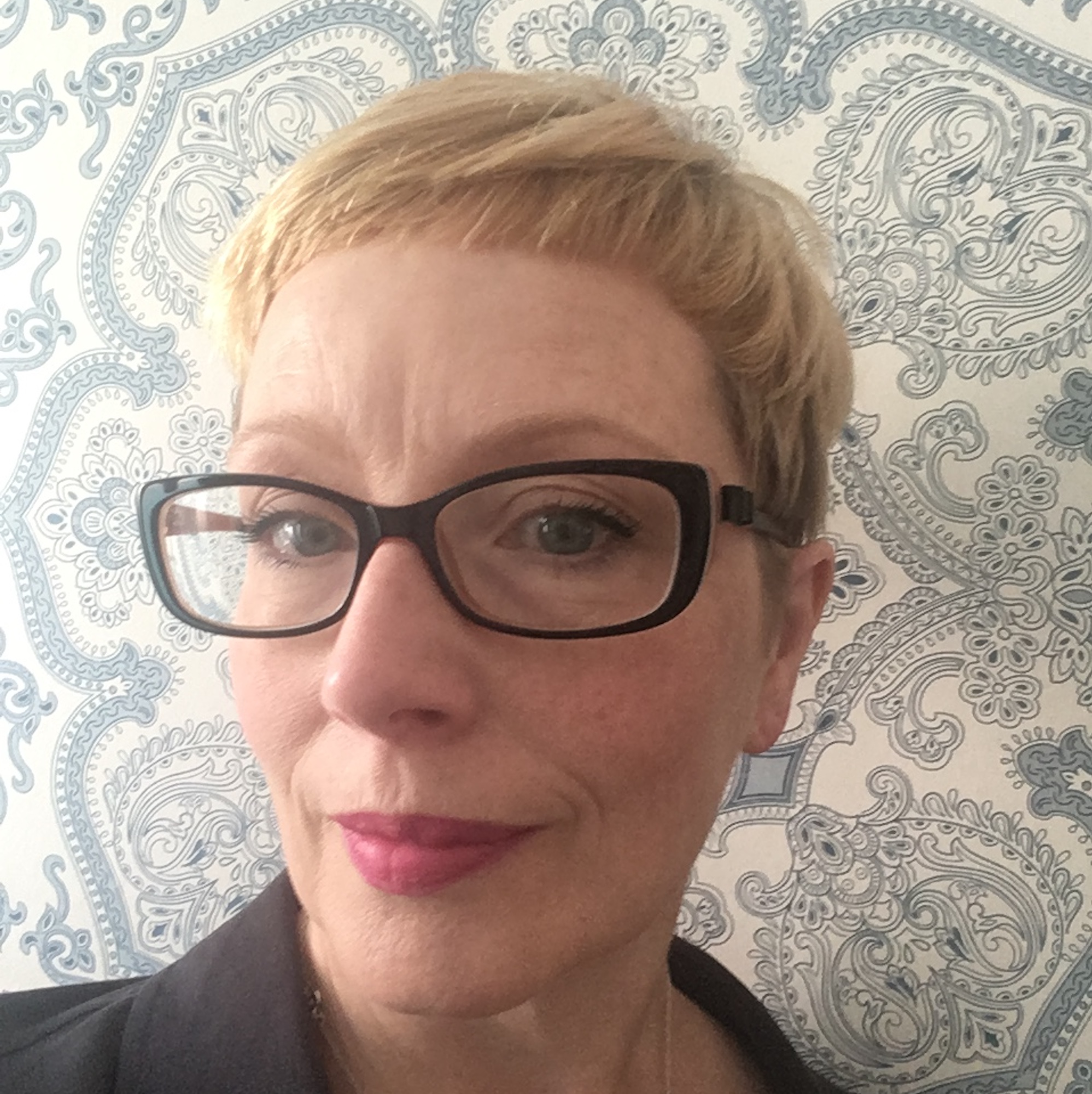 Andrea began her journalism career at Ideal Home and is currently Editor of our sister title, Country Homes & Interiors, which celebrates modern country style. Andrea is passionate about colour and how it can transform both our homes and our sense of wellbeing, and has completed The Power of Colour course with the prestigious KLC School of Design. Andrea's career spans interiors magazines, women's lifestyle titles and newspapers. After her first job at Ideal Home, she moved on to women's magazines, Options and Frank. From there it was on to the launch of Red magazine, where she stayed for 10 years and became Assistant Editor. She then shifted into freelancing, and spent 14 years writing for everyone from The Telegraph to The Sunday Times, Livingetc, Stylist and Woman & Home. She was then offered the job as Editor of Country Homes & Interiors, and now combines that role with writing for idealhome.co.uk.