Traditional fireplace ideas – How to find the perfect fireplace for your period home
Whether you've just moved into a Victorian townhouse or are renovating a cute Tudor cottage, find the right traditional fireplace ideas for your home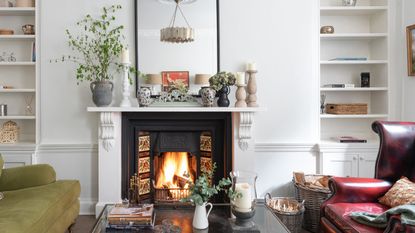 (Image credit: Future/Julia Currie)
Traditional fireplace ideas are a stalwart of the period home – whether cast-iron Victorian designs or the exposed brick inglenooks of humble cottages, they bring with them a sense of history, warmth and character.
Unfortunately, many homes are not lucky enough to retain their original fireplace ideas as mid-20th-century renovation projects saw many removed in favour of more efficient gas fires.
However, traditional fireplace ideas have seen a revival in recent years, with homeowners reinstating originals, or installing new, antique or reproduction designs. While highly inefficient and not ideal as a sole heating method, open fires are loved for the unrivalled atmosphere they evoke.
Traditional fireplace ideas
Starting life as a simple fire pit roaring in the middle of the room, traditional fireplace ideas have always been a central part of the home. Yet, it was only with the arrival of two-storey buildings in the 12th century that the fireplace found its position against the wall, with smoke routed outside via a chimney.
Historically the fireplace was purely functional – the only source of heat in the home, and somewhere cooking could take place. Today, ovens and central heating have diminished this role, and instead, it is the fireplace's romantic ambience that appeals to homeowners. Although open fires are one of the less efficient heating methods, recently there has been a surge in renovators reinstating them as a cosy and welcoming way to reconnect their homes with the past.
If you are looking to fit or reinstate a fireplace, it is vital to first check that you don't live in a smoke control area as this will prohibit you from burning wood or coals – ask your local authority. You will also need to ensure that you know how to clean a chimney and that it is regularly checked and swept, to keep it safe and functional.
1. Embrace heritage charm with a Tudor design
The earliest surviving traditional fireplace ideas were typically built from brick and left exposed. They would house a small fire with inglenooks either side; these could range from small spaces that provided log storage ideas or larger areas with seating. This fireplace, in a 1580s house, was uncovered behind a 1930s gas fire, and is beautifully finished with a stone hearth and recessed wooden lintel.
Tudor traditional fireplace ideas can be just as at home in a grand manor house or as part of small living room fireplace ideas.
2. Go for a timeless look with a Georgian design
Similar to modern fireplace ideas, Georgian fireplaces were about making a statement, featuring generous proportions and classic motifs. Wealthy homeowners opted for marble or stone fireplace ideas, while more modest designs were of painted wood, with veining added to emulate the look.
The rise of mantelpiece ideas saw homeowners adding decorative items to the ledge and were typically matched with ornate overmantel mirrors. Seen here is Stovax's Georgian-style cast-iron mantel in matt black with Adelaide insert and ashpan cover.
3. Channel Bridgeton-chic with a regency design
'Regency fireplaces marked a high point in English design. Usually carved in marble, they are typified by lightness and refinement, often with a flat mantle shelf. Details such as S-curve corbels, the bullseye roundel and floral pateras were also popular,' says Charlotte Freemantle, co-founder at Jamb.
'Being shorter than their Georgian predecessors and more disciplined in design, Regency fireplaces are perfect for small rooms living room ideas.'
4. Embrace authentic Victorian design with tiling
Victorian fireplaces are one of the most iconic traditional fireplace ideas – instantly recognisable for their decorative fireplace tile ideas that flank the cast-iron grate. Designs ranged from floral motifs to embossed friezes and were typically bright and eye-catching in their colour schemes. The Victorian Fireplace Store has myriad antique and reproduction designs available.
If you're concerned about efficiency, you can pair a traditional fireplace ideas with more modern wood burner ideas.
5. Celebrate the ornate nature of Victorian design
Appearing in almost every room, traditional fireplace ideas were an essential part of the Victorian home. Cast iron was the favoured grate material, as it can withstand extreme heat (up to 1,400˚C) and is compatible with both wood and coal. Slate or tiles were the popular fireplace hearth ideas.
In lower-status rooms, a modest grate would be paired with a functional, understated surround. In contrast, the main rooms – for example, living rooms and dining rooms – would be home to decorative inserts paired with marble, slate or carved wood surrounds and ornate tiling on either side of the grate.
6. Prioritise efficiency with an Edwardian fireplace
When it comes to buying a fire and fireplace, knowing the period of your home is a great starting point.
Edwardian traditional fireplace ideas prioritised heat output and lower fuel consumption. In this era, the cheeks were splayed to direct more heat into the room and grate sizes shrunk to reflect the need for less fuel. Aesthetics played a part, too, and styles drew on classical yet modest designs. Shelving became an attractive addition with space for ornaments.
7. Create a bold focal point with an Art Nouveau design
Despite coinciding with the start of the Edwardian period, Art Nouveau fireplaces were highly stylised. These traditional fireplace ideas often featured floral embellishments with designs influenced by the natural world. They would be made from cast-iron, stone or wood.
This Art Nouveau fireplace was a reclaimed find and originally came from a girls school in Penzance – and makes the perfect focal point in this dining room.
8. Go bold with a decorative Arts & Craft design
Born out of a backlash to the industrialisation, the Arts and Crafts movement saw designers reaching for inspiration from Tudor and medieval designs – something that is clearly seen in Arts and Crafts traditional fireplace ideas.
'Regularly constructed of brick or locally sourced stone, these were, wherever possible, large and well-rounded with an inglenook appearance. Bricks were often laid vertically, conventionally, or in a herringbone pattern, with later designs including fabulous use of tiles, like those associated with the work of Charles Rennie Mackintosh. Tiles often showed a pastoral scene or complex floral motifs. Rockwood Pottery, who produced the early Arts and Crafts tile designs, shared a close association with William Morris, the founder of Morris & Co,' explains conservation expert Lee Bilson.
8. Restore rather than replace
If you have an original fireplace, then look to restore rather than replace. 'An original is a direct link to the era of the building and will have a quality of craftsmanship which is rarely found in reproductions,' says Chris Wright, owner of P.J. Wright & Sons Fireplace Restoration. 'Even if it looks beyond repair, seek professional advice as projects that can seem unsalvageable to the untrained eye often aren't, as evidenced by this project.' Restoration is also more sustainable and likely to be more cost-effective than buying new.
FAQs
How do I choose a fireplace?
'I'd always recommend sticking to the period of the house when looking to purchase a fireplace. This ensures that the styles align and the fireplace will look like it has always been there,' says advises Owen Pacey, founder of Renaissance London.
'My own go-to material would always be marble, as it is generally very durable. Depending on when your home was built, you may wish to match, for example, period architecture with period furniture. Traditional fireplace ideas differ from decade to decade, between aesthetic movements, and across locations – for example, in London, the original fireplaces in Harley Street's grand terraces will differ greatly to those found in properties at St James's Gardens in Notting Hill.
So, if you are seeking to create an authentic, historical look, do your homework and you will also learn lots about the local area and history of your home in the process.'
How do you tell if theres a fireplace behind a wall?
Until the 1950s, traditional fireplace ideas provided the main method to heat homes. As a result, many earlier properties will either have functioning or hidden fireplaces. You can spot a hidden fireplace as there will be an identifiable chimney breast with alcoves on either side.
'Opening a fireplace can be expensive and reveal hidden issues such as failing chimney pots, but
if well planned it is certainly worth it,' advises Roger Hunt, author of Old House Handbook.
If you suspect a fireplace is present and wish to uncover it, consult a surveyor before starting work to ensure that doing so will not cause any structural damage to your home.
Get the Ideal Home Newsletter
Sign up to our newsletter for style and decor inspiration, house makeovers, project advice and more.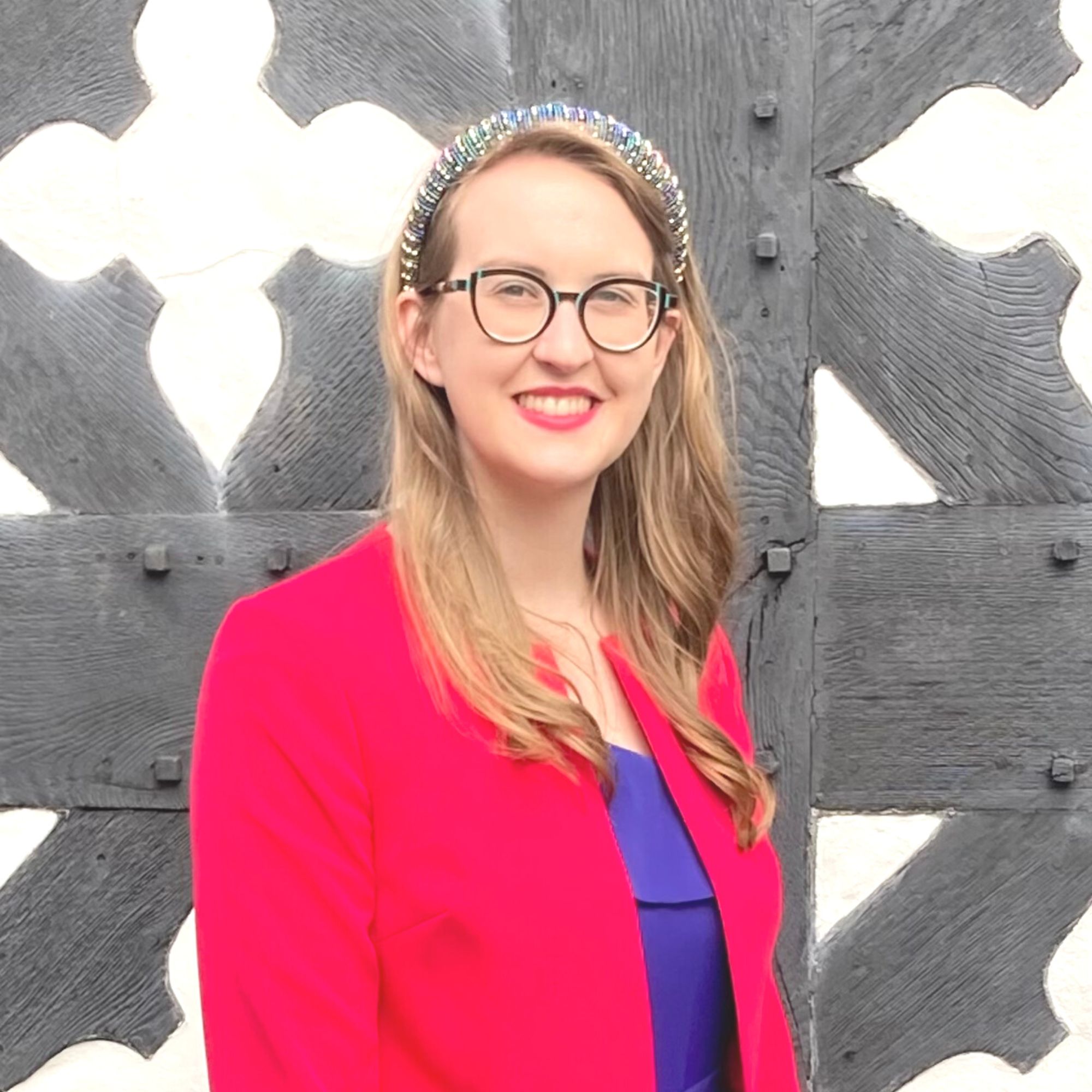 Holly is one of Ideal Home's content editors. Starting her career in 2018 as a feature writer and sub-editor for Period Living magazine, she has continued this role also adding regular features for Country Homes & Interiors and the Ideal Home website to her roster. Holly has a passion for traditional and country-inspired interiors – especially kitchen design – and is happiest when exploring the countryside and hills of the Lake District. A keen gardener, she is a strong believer that you can never have too many houseplants.