Log storage ideas – stylish ways to display fire wood indoors
Our creative log storage ideas offer safe and stylish ways to store wood to fuel winter firesides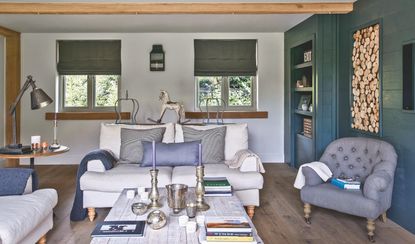 (Image credit: Future / Polly Eltes)
Nothing creates that hyggelig cosy feeling quite like a wood-burning stove or fireplace. However, with the popularity of stoves at an all-time high, the question of log storage ideas has become a burning issue.
In Norway, wood piles – called holz hausen – are something of an art form, built up and displayed in homes and gardens with pride. Stacked up in wicker baskets or assembled into neat alcoves, logs can become a statement design feature in your home to complement your fireplace ideas.
However, not done properly, displaying logs can be hazardous. Aside from their potential to topple onto people, where you stack your logs can cause issues.
Log storage ideas for your home
Logs need to be kept dry, so storing as many inside as possible makes good sense on a practical level. It can also create a dramatic design feature that adds a warm and welcoming feel to your home.
'It's so important to only burn properly dried firewood,' says Heather Emery, co-founder, Love Logs. 'Anything with a moisture content higher than 20% will be difficult to light, will fill your living room with black smoke and polluting particles - and fizzle out before it's had a chance to give off much heat.
'It sounds obvious, but logs need to be stored somewhere dry with plenty of space, so be realistic about where you can keep them in your house.'
1.Take it to the top
Log storage ideas don't need to be tucked away out of sight, instead stack them high and proud. They make a smart multi-tasking feature wall idea when stacked all the way up to the ceiling either side of a smart fireplace.
However, do remember that any wood that is stacked above head height will be tricky to access without a step ladder. We'd recommend making sure you have a step ladder handy to pull out any logs as you need them, and keeping a more ready-to-hand supply of logs for daily use. That way you'll only need to draw on the ceiling height storage once a week or a couple of times a year.
2. Carve out space in a storage unit
Bespoke shelving isn't just for displaying books and ornaments. If you're having storage built around a wood burner, allow enough space to store logs and kindling too.
With everything that you need at hand, it makes the perfect reading nook in a cosy living room idea to relax and stay warm on a chilly winter afternoon.
3. Make it modern
If a cosy and rustic living room is not your thing, you can still make a feature out of a log pile to accompany any modern file place ideas. To minimise the bulky effect of the wood, opt for tall and elegant storage solutions built alongside a stove or fireplace.
Creating a tall, narrow alcove next to underlit built-in shelves painted in deep azure blue offers a look that is more contemporary than country.
4. Utilise the fireplace
If you're not using the fireplace alcove to situate your log burner, or you've placed your stove in another room, consider using an empty fireplace space to store your firewood. Not only will it stay dry and be in a handy spot, it will add tone and texture to your room.
5. Invest in attractive floor-standing shelving
Log storage obviously needs to be easily accessible, as well as somewhere that's safe and dry. In a room that's short on alcoves, or even places to build them, an attractive floor-standing shelf unit can be a good option for stacking firewood.
Make sure the weight is evenly distributed and it is secured so that it won't topple over.
6. Build alcove shelving below your burner
If you prefer an inset stove over a free-standing wood burner, why not have inset storage built below it for firewood at the same time?
Popular in new builds and smaller homes, inset stoves sit flush to the wall. So just make sure your log storage is deep enough to accomodate the size of timber you buy (or chop).
7. Work wood into your dividing wall
If you're using a partial dividing wall to separate two rooms, then why not make use of the hollow space in-between and fill it with logs, potted plants, books and more? Double-check with your builder that taking chunks out of the wall won't effect its structural integrity.
8. Put your logs in the frame
Who said logs need to be stored at ground level? Hoist them up into an easy-to-access space. Here, a simple boxed-in space has been turned into a work of art with carefully arranged logs of different sizes. Your local carpenter should be able to build you something similar in MDF. And despite its luxe look, it shouldn't be too expensive.
'Storing logs in baskets or in alcoves is becoming increasingly popular,' says Tony Ingram, Technical Service Manager at Morsø. 'But if you are considering stacking your logs in this way there must be a suitable non-combustible material between the stove and the logs; or a minimum distance as recommended by the stove manufacturer for safety purposes.'
9. Store with vintage style
Seeking out vintage fireside furniture and accessories will add character to your room. It'll save you money too, if you can pick up a bargain log crate at a flea market or junk shop.
Note that if you're only going to keep a day or so worth of firewood near your stove indoors, the rest must be kept dry in a garage, shed or under cover with good air circulation. Damp timber is inefficient and polluting.
'If timber is a serious source of fuel, it's worth buying a moisture-metre,' says furniture designer, Sebastian Cox. 'It's an inexpensive fork with two prongs that will tell you the moisture content inside the logs.
'I also buy split rather than sawn logs as they absorb less moisture. They're less polluting and burn better. Dry logs will crackle, rather than hiss, and you'll get a lovely flame in the window of your wood-burner, with no soot or steam spoiling the view.'
10. Build symmetrical storage next to your burner
The low compact style of some wood burners, like the Wychwood from ACR Stoves suit a similarly low log storage style. This simple symmetrical shelving provides ample space for firewood, as well as a surface to display interesting objects and accessories.
Painting the shelving in a similar tone to the walls ensures it blends beautifully in the room.
11. Stack timber in a wicker basket
There's no denying built-in log storage and alcoves filled with firewood can look striking and modern, as well as add character to a room. But there are more flexible or freestanding solutions too.
Baskets, crates and buckets are popular choices for stashing firewood. Amazon sells a good range of log baskets with prices starting around £25. Choose natural earthy textures, such as wicker for a rustic touch.
12. Back up logs on a shelf
Keep your firewood to hand by piling it behind smaller objects on a shelf. Make sure there's nothing above to obstruct you from reaching for a fresh piece, and always add new wood to the bottom of the pile so that you use date most seasoned pieces first.
This is really well suited to wood burner ideas, as they can be mounted on a shelf above or next to a wood burner to create a more striking focal point in a room.
13. Fill awkward architectural gaps
Experts recommend that you should always leave a gap between any firewood and the stove itself. So don't feel your log storage needs to be directly next to your fireplace or stove.
In fact, log storage ideas are a great way to utilise any awkward gaps in the architecture. Whether it is a space between two beams or an awkward wall alcove.
14. Sneak in storage above a sideboard
If you have a proper log store outside, there's no real need to have a big store indoors. But it is handy to have some logs inside in case it gets chilly or to top up the fire. Consider building in bespoke storage to fill in an awkward space under the stairs or eaves.
Ideally, aim for the storage to be able to house about 12 logs, that should keep you going for an evening or two.
15. Light up a log store
Make more of your logs by displaying them in a box with pine cones, cuttings from a pine tree and some low-voltage fairy lights. It can double as a low-cost Christmas decorating idea.
Just be careful to watch what you're doing if you are planning to use any of the logs actually on fire. You don't want to set a strand of fairy lights on fire by accident.
16. Fill in an alcove to create a rustic vibe
For a bigger statement, go the whole log hog and pile them high in an alcove. This look is fabulous – but comes with its share of risk.
We wouldn't recommend you try it if you have small children, for example. To make things safer and logs easier to retrieve, you could consider adding shelves at intervals.
17. Buy a stove with storage
High-end stoves – like this one from Morso – are often available with or without built-in storage. The good thing about opting for a stove with storage is that you can keep your logs right next to your stove without any safety concerns. You should never otherwise stack logs beside your stove, as it could be a fire hazard.
18. Fake a log effect
You don't need to have logs – or even a fire – to enjoy their rustic charm. this realistic log-print wallpaper idea creates the same effect, and doesn't require any storage space or chopping of wood.
Chop, chop – it's time to tame that log pile once and for all!
What wood do I need for a wood burner?
You need to make sure you have the right logs. Oak is a safe bet, provided it's seasoned – in other words, left to dry out for at least a year (or speed dried in a kiln). Cherry, beech, ash and hawthorn are other strong contenders with a good, even burn. Avoid softwoods like pine, birch, lime and fir, these will either spark too much or burn too fast, so won't keep you warm and will line your chimney with potentially dangerous deposits.
Ensure the wood has a maximum moisture content of 15-20%. Poor quality logs might appear dry, but they are usually wet on the inside with each log containing up to a pint of water. When burnt, they are highly polluting, releasing dark, black smoke, with about a quarter of the heat output you get from dry logs. This means far more will be required to heat your home at greater expense in the long run.
'You can often tell by the weight if wood is dried or not, as wet timber is heavier,' says furniture designer, Sebastian Cox. 'It's now illegal to sell wet wood, so take it back if you discover you've bought damp timber.
'The window of your burner will steam up and the logs will hiss rather than crackle, so you'll soon know.'
What is the best way to store logs?
'It sounds obvious, but logs need to be stored somewhere dry with plenty of space, so be realistic about where you can keep them in your house,' says Heather Emery, co-founder, Love Logs.
'Buying a cubic metre of wood might be cost-effective, but if you don't have a large, fully covered log store, then it won't work for you. There's no point buying properly dried logs if they get rained on all winter.'
Burning the right wood is essential for lowering emissions too. Firewood that is dried to 15-20% moisture content will not only provide the most efficient burn but also provides the most heat output, ensuring your stove and chimney or flue have minimal soot.
Get the Ideal Home Newsletter
Sign up to our newsletter for style and decor inspiration, house makeovers, project advice and more.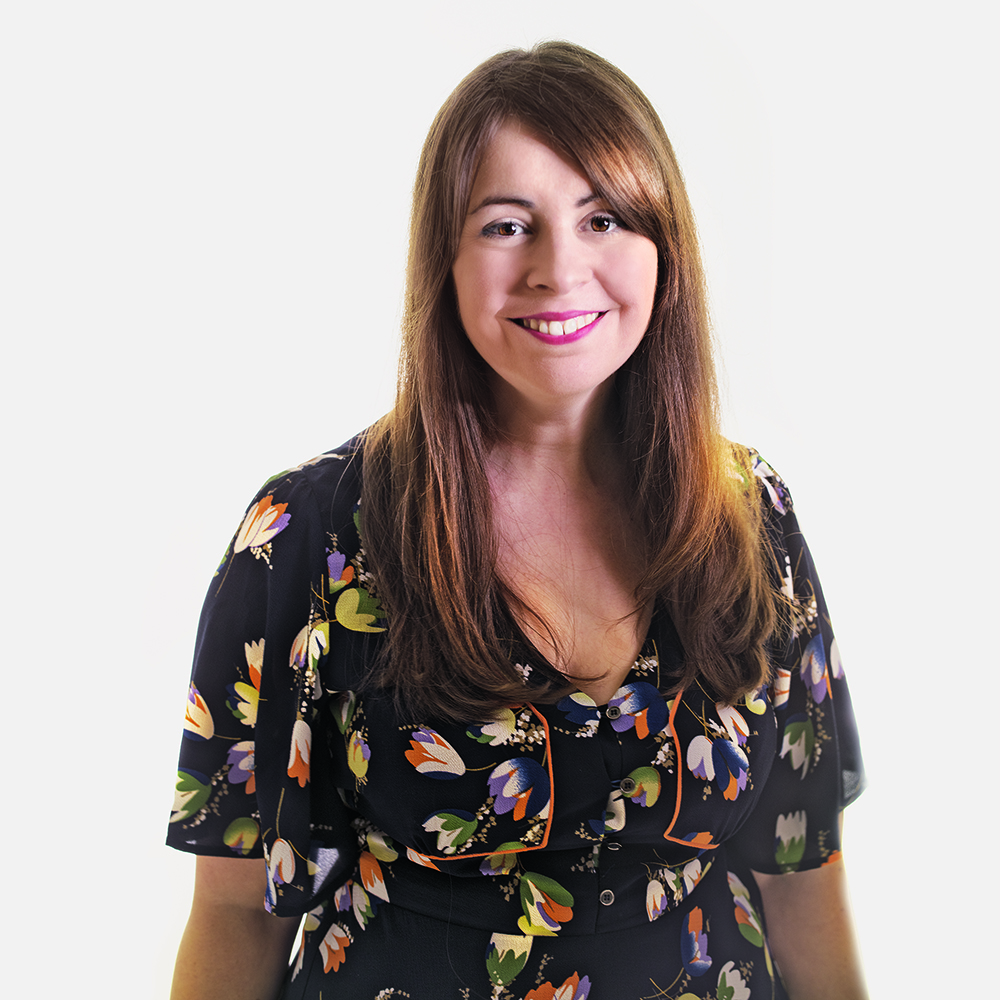 Amy Cutmore is an experienced interiors editor and writer, who has worked on titles including Ideal Home, Homes & Gardens, LivingEtc, Real Homes, GardeningEtc, Top Ten Reviews and Country Life. And she's a winner of the PPA's Digital Content Leader of the Year. A homes journalist for two decades, she has a strong background in technology and appliances, and has a small portfolio of rental properties, so can offer advice to renters and rentees, alike.