How efficient is my boiler? Three ways to find out
Discover how efficient your boiler is and what to do when you find out…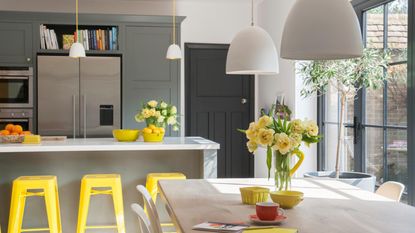 (Image credit: Future PLC/David Merewether)
How efficient is my boiler? It may not be a question you've asked yourself recently, but knowing the answer makes a lot of financial sense. If your boiler isn't very energy-efficient, you may be losing money as you heat your home. In fact, according to gas engineers, you could save energy and even save up to 50% on your heating bill by ensuring your boiler is as efficient as possible.
If you're keen to reduce your carbon footprint, knowing your boiler's energy-efficiency is also important. 'Energy-efficient boilers use less fuel overall to heat your home, meaning your household's carbon footprint is reduced significantly,' notes Matthew Jenkins, heating expert at MyJobQuote.
So how can you find out how efficient your boiler is, and what should you do once you know?
How efficient is my boiler?
Boiler efficiency generally refers to how much heat your boiler is producing, compared to the total energy it is actually using. To answer 'how efficient is my boiler' for yourself, try one of these methods:
1. Look at the energy efficiency rating
The first thing to do when wondering, 'how efficient is my boiler?' is similar to the energy efficiency of your home being listed as an EPC rating – you need to look at the rating, usually find this written on a sticker on your boiler.
'Every new boiler carries an ErP energy label, which ranks its efficiency from A-G. Nearly all modern gas boilers get an A energy rating, which means they're highly efficient,' says Joanna Flowers, a British Gas service and repair engineer.
'But ultimately the efficiency of your boiler depends on its age and the model you have. An old boiler will never be quite as efficient as a new model.' If your boiler's rating is below C, you should consider an upgrade.
2. Check the database
If you can't find the sticker, or your boiler doesn't have one (perhaps if it's older), you could check the pcdb database, which keeps a record of every boiler ever made.
'Here you can find the efficiency rating for your model - simply find your boiler's model number either in your boiler manual or on the actual boiler, and enter it in,' says Matthew. 'Any figure below 80% suggests an inefficient boiler, which should be upgraded.'
3. Get your engineer to check during your service
Another way to find out is to ask your engineer when you have your annual boiler service. Doing it this way will likely give you a more accurate, individualised idea of your boiler's efficiency.
'They will take an analysis of the flue gases and measure the gas input rate, which will identify the efficiency of the boiler,' says Martyn Bridges, director of technical communication and product management at Worcester Bosch.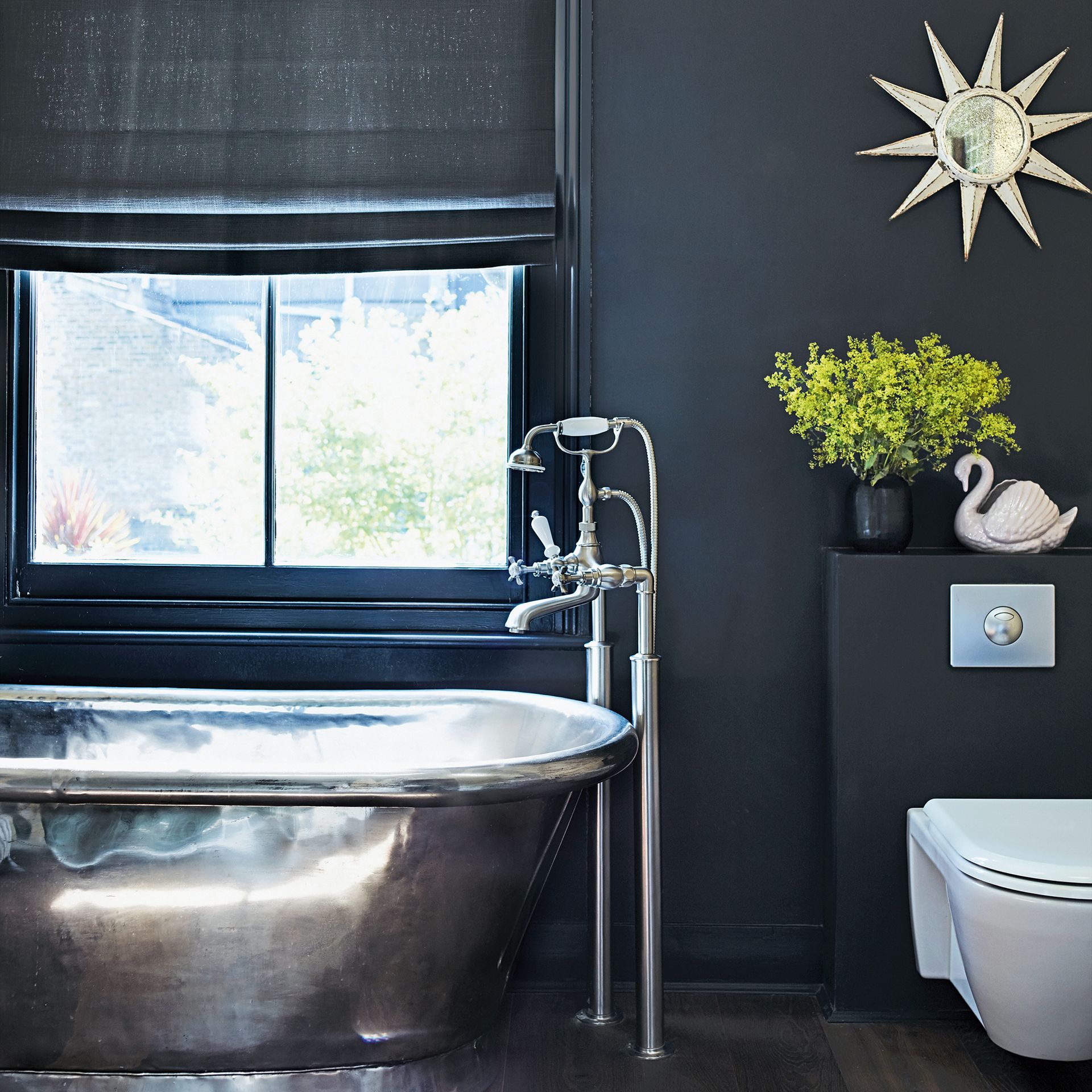 Now I know how efficient my boiler is, what should I do?
So now you know the answer to 'how efficient is my boiler', but that's only half the issue – now you need to find out what actions you should be taking with that information.
1. Book in a yearly service
No matter how efficient (or not) your boiler is, booking it in for its annual service is the best way to keep it in tip-top shape. If it is efficient, a service will help to keep it that way - and if it's not, an engineer's take on any potential repairs needed can improve its efficiency.
Louise Murton, customer service director at Baxi Boilers, also advises asking your engineer to check the sludge in the system's water, which can build up over years of use. Replacing this with clean water can help to improve efficiency and prolong the life of your boiler.
2. Optimise your boiler's efficiency
There are ways to improve your boiler's performance on your own, believe it or not. First, check the pressure gauge.
'A pressure drop will really hinder your boiler's efficiency, but it's easy to correct,' explains Joanna from British Gas. 'Check the gauge on your boiler. It should read around 1.5 bar. If it doesn't, it's time to tweak it.' Call an engineer to do this safely.
It's also important for you to keep the exterior of your boiler clean and dust-free. 'By doing this, you'll prevent its tubes and pipes from getting clogged up, which can hamper its performance,' adds Joanna.
It can also be worth running the heating on low, even during warmer months. 'The lower the temperature the boiler can be run, then the more it can condense and the more efficient it will be,' notes Martyn.
3. Take a look at the rest of your home heating systems
It can be helpful to consider the rest of your heating when it comes to boosting your boiler's efficiency.
Joanna recommends bleeding your radiators and insulating your pipes, because 'if they're working as they should be, your boiler won't have to work as hard - and all the energy it uses to make heat will go towards warming your home.'
4. Consider replacing it if it's inefficient
If your boiler is over 10 years old and no longer performing well, it may simply be time to get a replacement.
Older boilers are generally much less efficient - and given that an inefficient boiler can really be bumping up your heating bills, the one-off replacement cost will likely save you money on energy in the long-term.
Get the Ideal Home Newsletter
Sign up to our newsletter for style and decor inspiration, house makeovers, project advice and more.
Amy Hunt is an experienced digital journalist and editor, now working in a freelance capacity specialising in homes and interiors, wellness, travel and careers. She was previously Lifestyle Editor at woman&home, overseeing the homes, books and features sections of the website. Having worked in the industry for over eight years, she has contributed to a range of publications including Ideal Home, Livingetc, T3,Goodto, Woman, Woman's Own, and Red magazine.