Diwali decoration ideas for homes - chic ways to bring festive fun to any space
Slay your decorating demons with these Diwali decoration ideas for homes which will create a light and inviting interior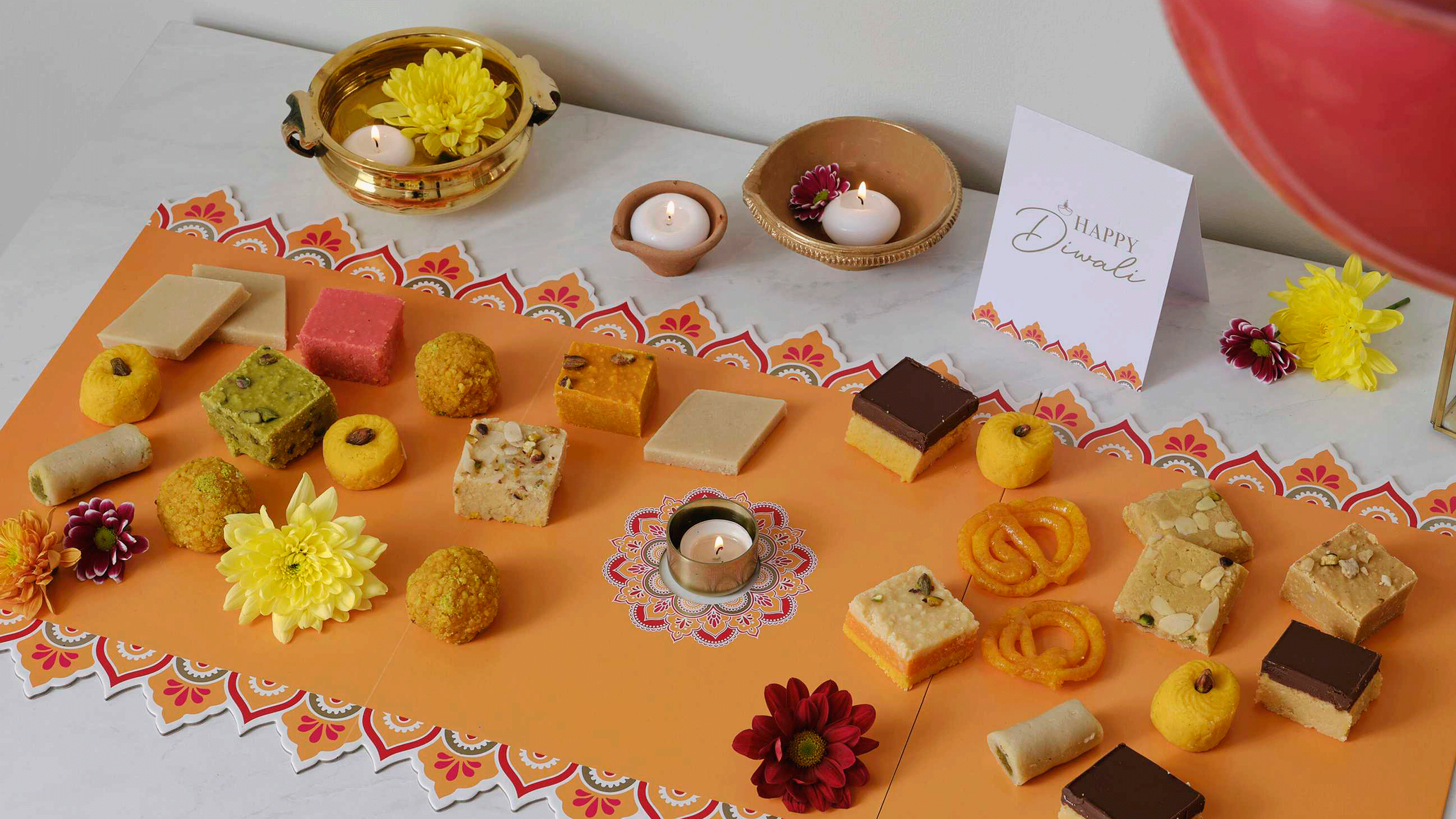 (Image credit: Ginger Ray)
Diwali, also known as the Festival of Lights, is celebrated by millions of Hindus, Sikhs, and Jains all over the world. It has its roots in the epic tale of Ramayana, in which the exiled Prince Rama triumphs over the demon king, Ravana. The story symbolises the victory of good over evil and light over darkness.
To celebrate the prince's success and to guide him home, his subjects lit diyas (clay lamps filled with oil) in their homes and on the streets - and it's where this festival gets its namesake.
Falling on Sunday, 12th November this year, Diwali is one of the biggest events in the Hindu calendar, and decorating for this festive period is a serious business for me and my family. So, whether you're looking for traditional home decor ideas or want to take a modern approach, I've rounded up some of my favourite ways to decorate for Diwali.
Diwali decoration ideas
From cosy candles to welcoming wall hangings, Diwali decoration ideas are all about creating an inviting atmosphere for friends and family. Warm tones, like reds and oranges, are classic choices, but many are embracing pastels, such as lilacs and pinks (thank you, Barbie), for this year's themes.
Diwali celebrations actually span five days, with guests coming and going for different events. So, consider items that'll take some wear and tear. There's no need to worry about your decorations clashing with your space - the brighter, the better! However, I have included some ideas for a stripped-back celebration, if you prefer a subtler look.
1. Light it up
Where better to start preparing for the Festival of Lights than with, well, lights? Use diyas, which are traditional clay oil lamps, and place them around front doors or windows to create an inviting entrance for deities and guests.
If you can't get your hands on diyas, then tea lights are a great alternative. Those with little ones or pets can also repurpose Christmas lights with clever fairy light ideas instead like these Lights4fun curtain lights. Like other Diwali decoration ideas for homes, fairy lights can be hung on walls and over doorways to create a welcoming feel in your space.
2. DIY a door hanging
Set the mood for celebrations right from the get-go by hanging a toran on your doors or walls. A traditional Diwali decoration idea, torans are typically made from marigolds and mango leaves and are believed to attract wealth and happiness into a home.
I love making torans for my home with large jewellery beads, which I string together using transparent fishing wire for a discreet finish. This makes the design more modern and suits my contemporary aesthetic. I also like to add bells and tassels for added fun and flair. However, if you're looking for a quick option, this toran from Etsy seller Mona Patel will make a winning first impression.
3. Welcome positivity with a rangoli
Want to invite health, wealth, and happiness into your home? Well, add a rangoli. These intricate designs are placed at the entrance of a home and are made from flowers, lentils, or coloured powders.
Find stencils online to follow, or if you're short on time, I recommend buying pre-made resin options from somewhere like Amazon which can be reused every year.
Elevate the look with stylish tea light holders - these ones from IKEA have a stand which adds height and interest to your rangoli.
4. Create a floral centrepiece
Let's face it: one of the best things about Diwali is the food, which means your table will be in the spotlight. Create an elegant centrepiece by filling a bowl with water and topping it with flowers and floating candles. IKEA AROMATISK range has some lovely vases and bowls for creating a pretty floral display.
As Diwali decoration ideas for homes go, this one is super simple and easy to achieve. It works with any bloom, but roses and jasmine are a popular choice because they add an alluring scent that turns the centrepiece into a sensory experience.
5. Freshen walls with festive prints
Create a picture-perfect Diwali scheme by swapping your artwork for Diwali-themed prints. Key motifs to look out for are diyas, fireworks, food, and even deities for those wanting to add a religious nod to the celebrations.
'Illustrated prints are a great Diwali decoration idea because they're usually one-off pieces, meaning your interior will look unique,' says digital print artist, Kushiaania. 'It's also a great way to support small businesses and help them thrive throughout the season.'
6. Favour paper
Give your Diwali theme a playful twist by using brightly coloured paper to create fans or garlands. Thanks to their eco-friendly credentials, paper decorations are easy to recycle after the celebrations are over. Simply hang on stairs, windows, or mantelpieces for some festive cheer.
I love this zany set from Ginger Ray because it perfectly captures the vibrant vibe of Diwali. For a grown-up approach, try combining colours in the same family to create a sophisticated look.
7. Switch up soft furnishings
For a Diwali decoration idea that's as savvy as it is sustainable, try creating cushion covers from old sarees or festive frocks. Use existing covers as a size guide, and follow templates online to create a neat finish.
Once you're done, place them on sofas, add them to reading nooks or throw them onto your bed for a bedecked boudoir. This DIY idea is a great way to give old garments a new lease of life. But, if sewing is not your thing, IKEA has plenty of affordable options to get you started.
8. Serve up a dessert display
Grazing boards have been a huge hit over the past few years - so why not add this trend to your Diwali party celebrations? Begin with a large platter and place mithai in clusters over the board, taking care to mix shapes and colours, and ta-da, you're done.
For a chic option, check out this design from Ginger Ray, which comes in a traditional ochre tone and has a cut-out for a candle - win-win!
9. Go for a marigold makeover
The right decor can make you feel good, which is why marigolds have been a staple Diwali decoration idea for centuries. Their fragrance improves your mood and wards off stress, while their vibrant hue is uplifting - perfect as the nights draw in.
Hang marigold garlands along walls or wrap them on stair rails for a handsome hallway. Faux blooms are best, as they're less messy and will last longer. If you're keen on crafting, another alternative is to make your own from pom-poms, using a pop-pom maker, yarn, and felt which you can pick up from Hobbycraft.
FAQs
How can I make my house ready for Diwali?
Diwali is a time to get rid of the old and start afresh. Prep your home by getting rid of anything that's broken, unused, or unloved. In doing so, it's believed you make more room for positive energy. Giving each room a thorough clean will also keep all eyes on your decor.
How to decorate a house in Diwali on a low budget?
Decking out your home for Diwali doesn't need to break the bank. Use what you've already got - after all, who doesn't have a spare bowl and a few tea lights knocking around? If you want to add to your collection, online marketplaces are a great way to pick up second-hand pieces for a few pounds.
What are the traditional decorations of Diwali?
Diyas, torans, and rangolis are all traditional Diwali decoration ideas for homes. They have lasting appeal because they're simple to make or can be reused year on year. Choosing fiery tones, like red, orange, and yellow, will add authenticity and are also considered auspicious. Bonus points if you can use natural materials for a rustic touch.
Will you be going modern or traditional this year?
Get the Ideal Home Newsletter
Sign up to our newsletter for style and decor inspiration, house makeovers, project advice and more.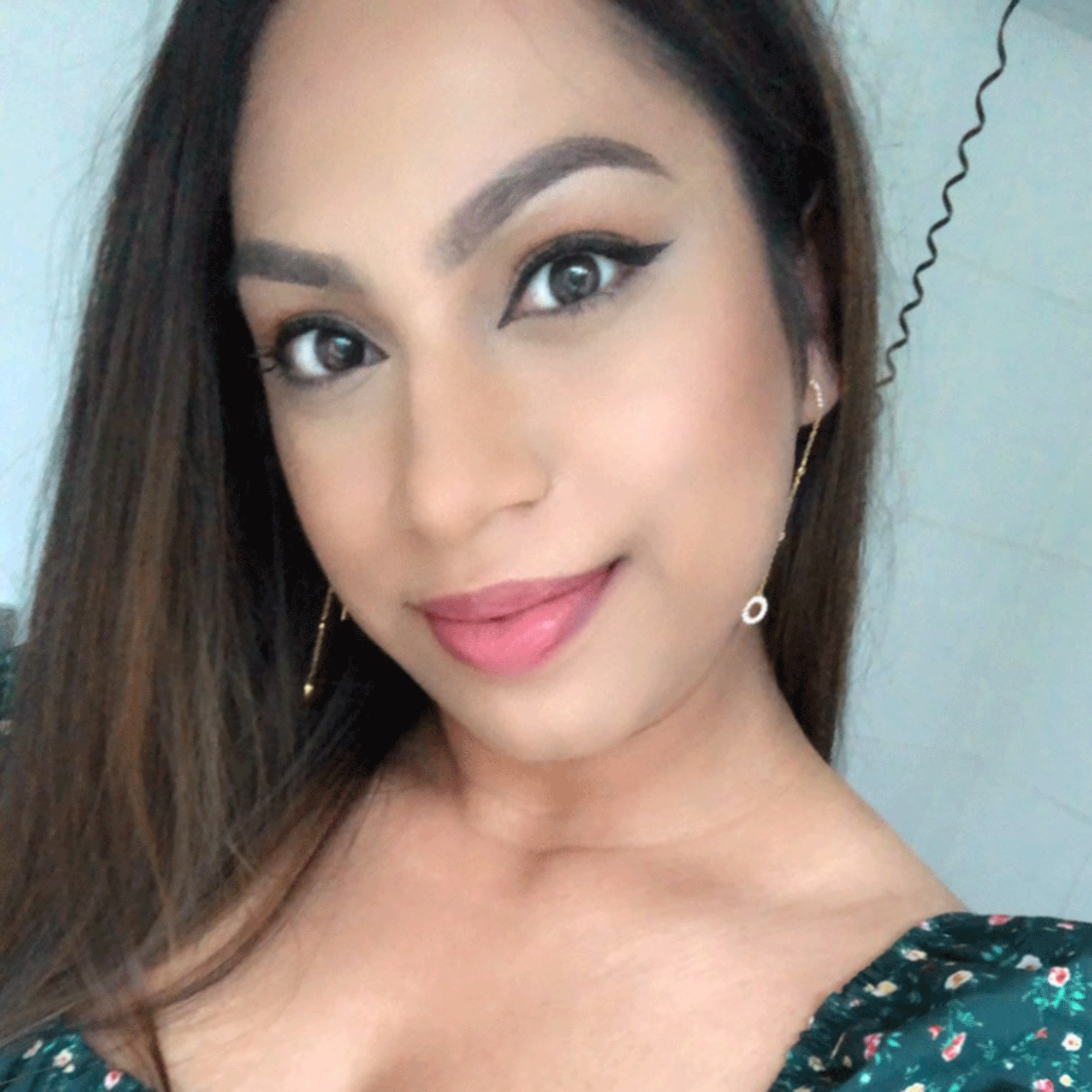 Alisha Solanki is a freelance writer obsessed with all things interiors. Having graduated with a Bachelor's degree in English and Creative Writing from Coventry University in 2016, she started her career in the editorial team at Howdens, where she fell in love with writing about interiors. Having recently bought her first new-build home, Alisha is currently furnishing it with a mix of modern and Indian-inspired pieces that reflect her rich heritage.