5 simple design tips to enhance your productivity, as recommended by interior designers
Looking to improve your work-from-home etiquette? Here's how you can streamline your workspace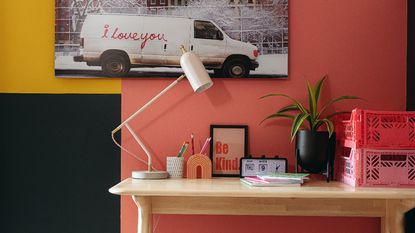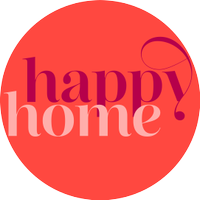 (Image credit: Future PLC)
Considering so many of us still work from home, whether that be full-time or on a hybrid schedule, how many of us can wholeheartedly say that our workspaces are squeezing out our maximum potential for productivity?
We know it's tempting to stay in bed for your first 9am meeting on a Monday (trust us, we know the feeling), however, we often underestimate the impact of curating a home office or workspace that's tailored to setting you up for success in your everyday tasks and responsibilities.
5 interior design tips to boost productivity
Recent surveys revealed that 39% of Brits are still working from home in 2023, with 75% of Brits (that's over 3 out of 4 people) admitting that their relationships with their homes have changed since working remotely. A further 11% have also disclosed that they love their homes less.
We know it's difficult to find the perfect work-life balance when working from home, and it can be hard to laser into your work to-do list when everything within your home, from its design (to even having to work in your bedroom) is leading you to do otherwise. So, here are some changes you can make to your current workspace, regardless of where it is in your home so you can enhance your productivity.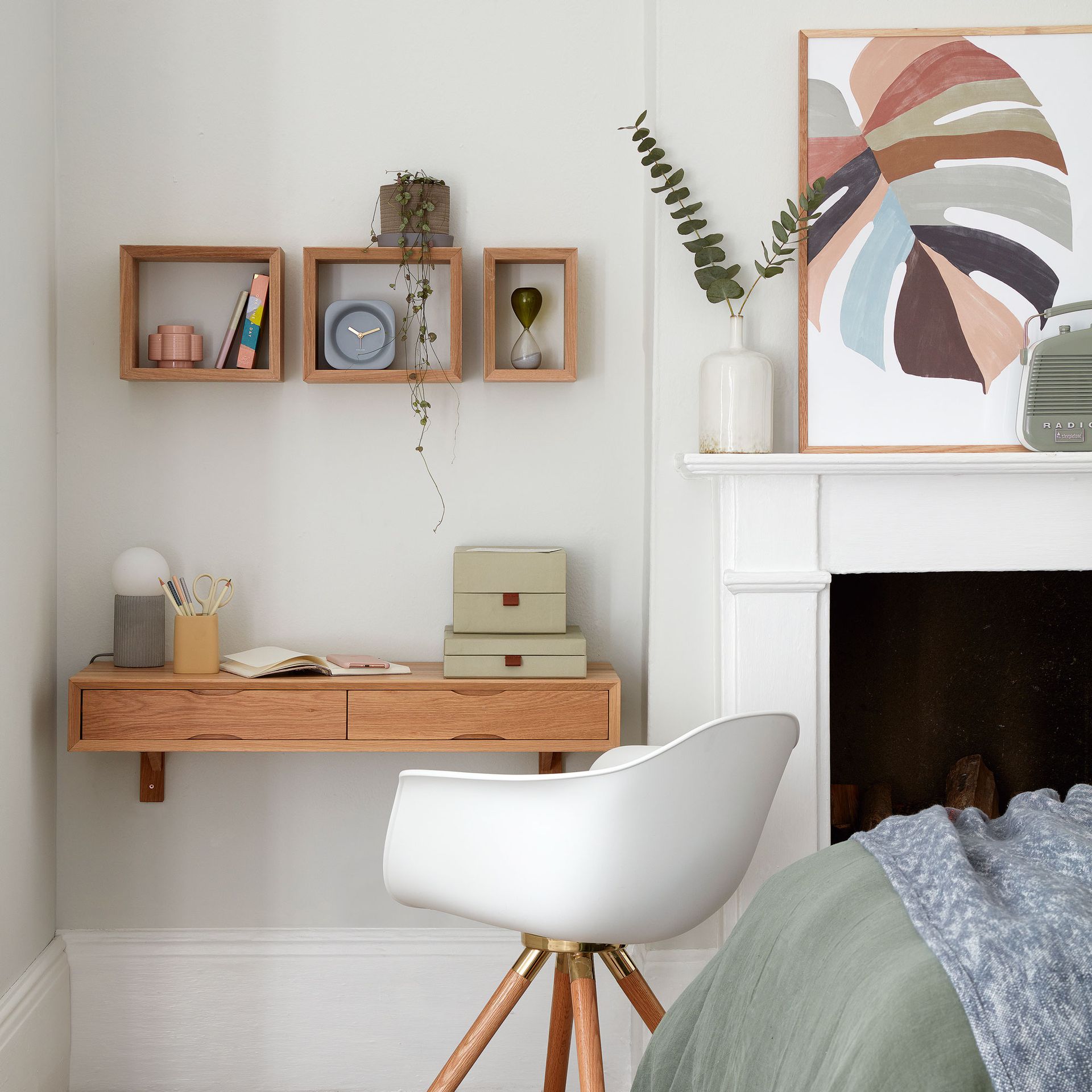 1. Incorporate natural elements to reduce stress
'While there are various strategies and techniques to boost productivity, one often overlooked solution lies in the inclusion of low-maintenance houseplants,' says Jenny Herbison, VP of marketing at Craft Docs.
Recent research has found that incorporating plants into an office environment has been shown to boost productivity by an impressive 15%. Not only that but houseplants have also been proven to improve air quality, which ultimately leads to an increase in well-being and productivity.
Further studies have shown that exposure to nature can reduce stress levels and improve mental health, while people who work with natural elements are more productive than those who don't,' says Zara O'Hare, expert interior designer at Land of Rugs.
2. Add natural lighting to make your workspace feel bigger
'Maximising exposure to natural light will also help to make your space feel bigger. Use sheer or light-coloured curtains to increase light penetration and create an airy atmosphere,' suggests Zara.
'Natural light will help make the small space feel more open and spacious. Remove any clutter from your windows and ensure there are no obstructions.' Andi Morse, founder of Morse Design adds, 'Being able to clearly see what you're doing is incredibly beneficial for remaining productive.'
Studies have previously shown the relationship between natural light and productivity, which has led to an improvement in performance and alertness.
3. Separate work and play with a dedicated workspace
According to a study, more than a third of UK office workers admit to having no dedicated workspace at home, which is ultimately affecting their capacity for productivity and inspiration.
'One of the easiest ways to separate your workspace from your home is to have a separate area with separate devices. This means having a set place to do work, that you don't use unless it's during your working hours,' advises Zara.
'I would also make sure that you have a set of devices that stay in this area, such as a work phone and laptop/computer. This way, you won't have your work email and messages on your personal devices and will only look at them when you enter your workspace.'
We understand this may be difficult to achieve, especially if you don't have the luxury of a small home office and have no choice but to keep your workspace in your bedroom.
However, to avoid this impacting you negatively, such as induced bedtime procrastination, even something as simple as keeping your work laptop out of your room outside of work hours can still make the world of a difference.
4. Repaint your workspace in colours that uplift the mood
Not only does tapping into a new paint trend for wherever your workspace may be help to give your home a mood-boosting makeover, but it also helps to inspire and enhance your productivity.
Studies have shown the influence of colour within the workspace for enhancing productivity, therefore, colour psychology is real, and you ought to learn how to use it to your advantage.
'If you are feeling demotivated when working from home then I suggest enhancing your work space with a fresh lick of paint. Colours play a massive effect on mood, and with most offices being white or grey, they are usually quite boring and dull,' says Zara.
'Opt for bright and uplifting colours such as yellows, greens, or blues. These colours can enhance your mood and create a refreshing environment.' It's no wonder we can say that green is the new neutral.
5. Prioritise your physical comfort
Studies have proven that a comfortable work environment is a basic requirement for enhancing productivity, therefore, tailoring your physical comfort to suit your needs is a surefire way to increase your quality of work.
'Your workspace should be comfortable – especially your chair. You don't want a backache! With comfortable furniture, you'll be able to work longer (if needed) and sit comfortably as you check off your to-do list,' says Andi. This is exactly the reason why you should avoid the TikTok viral cross-legged office chair, due to its lack of support.
Investing in an office chair is a purchase we're sure you won't regret, especially if working from home is the norm for you. It might seem like a lot to fork out at once, however, its comfort pays off in the end.
So, wherever your workspace is in your home, whether you've got the luxury of a home office or are just perched on your bedroom desk or kitchen counter, keep these simple tips in mind the next time you open your work laptop and notice your productivity improve, even if it's just by the smallest difference.
Get the Ideal Home Newsletter
Sign up to our newsletter for style and decor inspiration, house makeovers, project advice and more.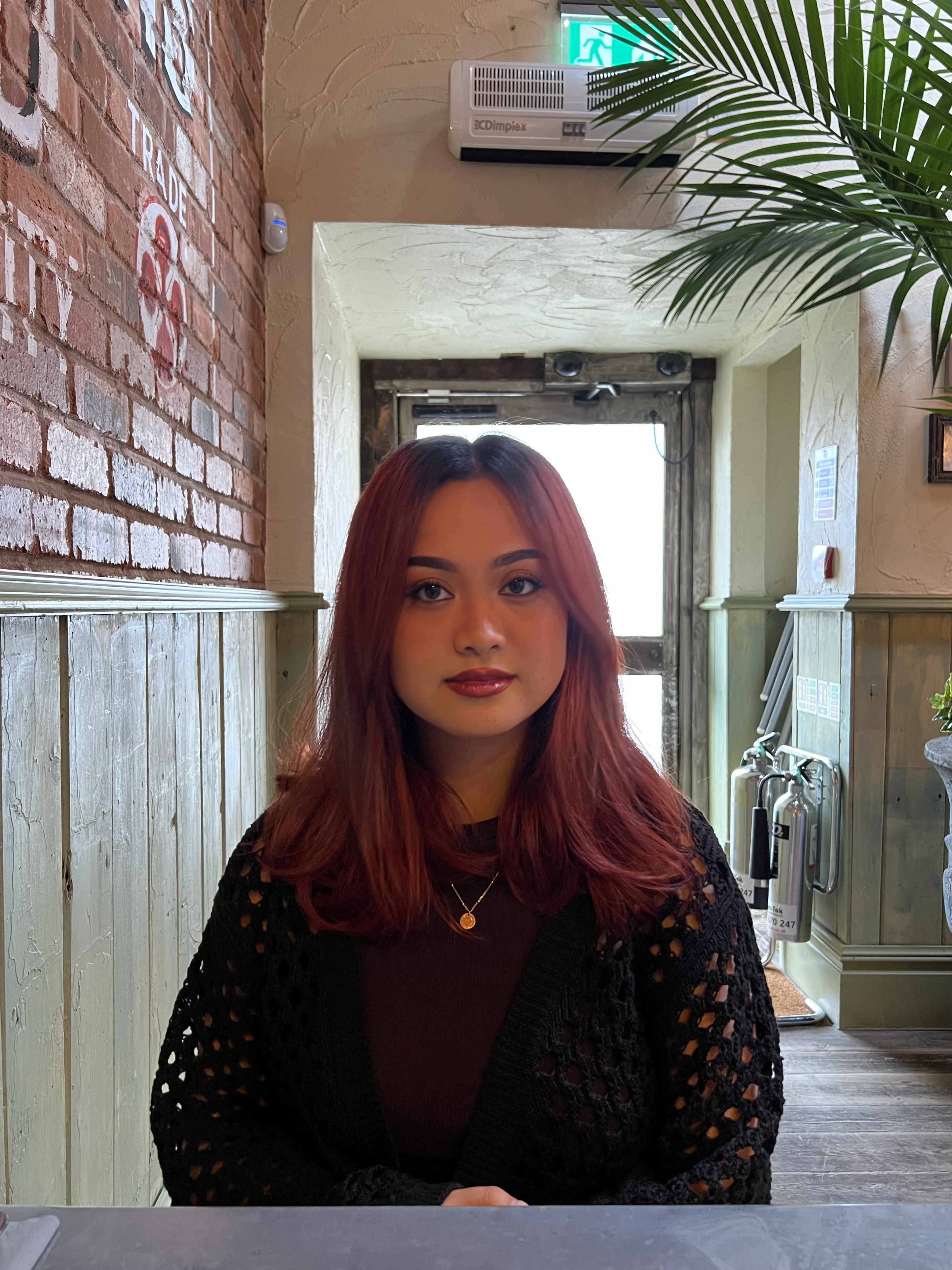 Jullia Joson is Ideal Home's Junior Writer. She's always loved all things homes and interiors, graduating with a bachelor's degree in Architectural Studies from the University of Nottingham in 2022. Previously, she was an Intern Editor for ArchDaily. Now focused on news stories, Jullia can be found down the TikTok and Pinterest rabbit hole scrolling through any new and upcoming trends, hacks, and home inspiration.