The 10 most common bedroom curtain mistakes – and how to fix them
They're easily done, but luckily so are the ways to right them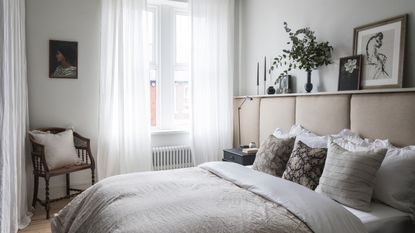 (Image credit: Future PLC)
It's easy to make bedroom curtain mistakes – you see a fabulous pair in the most perfect colour, get them home and they're too short... or too long, or too narrow, or too transparent – we know, we've done it too!
Bedroom curtains are perhaps more obvious than any other window treatments in the home. Not many other rooms require them being opened and closed on and daly basis, after all. So it's well worth your time getting them right.
To avoid potentially costly bedroom curtain mistakes we've pulled together the most common, and spoken to experts about how to prevent making them going forward.
Bedroom curtain mistakes to avoid
There are a number of common bedroom curtain mistakes out there, and while your mind might immediately go to style and colour, remember than how you hang them makes a big difference, too.
'There are multiple ways to hang curtains but one key rule is, the higher the curtain rod, the taller your window will appear, which is very appealing especially in more modern homes where ceilings are traditionally lower than period properties,' explains Natasha Painter, head of marketing at Curtains 2go.
1. Not working with your wallpaper
When we start coming up with bedroom ideas it's easy to leave curtains until the end – all the other elements seem to take up the design process in our heads first – the colour scheme, the wallpaper, bedding and cushions for example. Then we get to the finishing touches and the curtain conversations start!
So how do you match your curtains to your wallpaper? The best option is to choose a shade from the wallpaper that you love the most. Consider whether you want to go light or dark – a wallpaper design will have a background colour and then up to three or more other shades that you could pick from. For a light and airy feel choose one of the paler shades and if you love a moodier look pick the darkest.
2. Choosing the wrong colour for your scheme
It is possible to choose the wrong colour curtains, they could be too dominant for example, or simply not the right shade for the look you want to evoke.
'Think about all the elements including the soft furnishings, curtains and rugs as these will bring together the scheme and elevate the overall feel you want to create,' suggests Helen Shaw, director of marketing (International) at Benjamin Moore.
'Create a chic bedroom scheme with a combination of a subtle grey and strong black, then add hits of mustard yellow for drama and interest. The light white curtains offer a softer feminine touch that complements the rest of the room, providing a practical but beautiful backdrop for autumnal foliage, velvet cushions and crisp white bed linen.'
3. Forgetting you can team curtains with blinds
Combining curtains and blinds is a winning option in our book, it's particularly useful if you want to block light out and keep warmth in. The double aspect will ensure you're draught free and you can have fun with prints and fabrics too.
'Pairing window treatments can add warmth, texture and style to any room as well as giving options for how to best control the light,' comments Natasha. 'Whether you need a fully blacked out bedroom to sleep, extra privacy during the day or you purely choose to layer for aesthetics, layering curtains and blinds gives you lots of options.
From a design perspective, consider combining textures such as linens and silk, or voiles and velvets for a luxurious look, but with complementary colours in both fabrics to create an elegant scheme.'
4. Hanging them too low
One of the most common bedroom curtain mistakes is placing your rod at the wrong height – easily done – as we naturally think it should be right above the window. But if you want to create the illusion of height you can go higher, this will work especially well if you have low ceilings.
The general rule of thumb is to place your rail 10cm above the window, and try to keep it proportionate visually so the gap between that and the ceiling is even. You can go higher than this to elongate the space, just measure it out first.
'Measuring the drop to finish flush with the floor will create a sleek, contemporary look, whilst allowing a slight 'puddle' of fabric on the floor will give a more traditional feel,' advises Caroline Milns, head of interior design, Zulufish.
'In terms of width, allowing 15-20cm on either side of the window to ensure the room will benefit from maximum natural light and any window views with the curtains 'stacking' away from the glass when open.'
Caroline has over 25 years experience at the cutting edge of design and interiors and in 2007, Caroline retrained as an interior designer, working on both residential and commercial projects, before launching the interiors arm of Zulufish in 2013, promising to 'strive to create timeless design & inspiring interiors".
5. Choosing to not use holdbacks
The main reason holdbacks and tiebacks aren't used often is because they're deemed to be a little old-fashioned, but we disagree – they practical – they allow you to control light and privacy whilst adding a decorative element.
Holdbacks can be crafted from metal and have a decorative element, and tiebacks can add colour and texture to a plain pair of curtains. They also 'shape' the curtains and give them volume instead of them simply hanging down straight.
6. Picking unsuitable fabrics
Choosing the right fabric for your bedroom curtains is key to creating an elegant yet calming look. The most popular materials are linen, cotton and velvet, they all drape beautifully and be successfully lined. The other element to consider is whether you want a plain, print or weave.
'From blowsy florals to geometric stripes or wonderful textured plains, it is often the fabric that one thinks about when considering curtains,' says Caroline. 'However, to ensure the curtains are displayed in the best possible way, it is also very important to think of the way they should be hung to complement the fabric in terms of fabric weight, the style of the pattern and the overall feel of the wider room.'
7. Neglecting features like pelmets
Back in fashion and ideal if you love a clean modern aesthetic, pelmets were originally designed to hide curtain tracks.
They create a neat finish and if your ceilings are high they can focus the lower down to give more of a visual balance. Match them to your curtains for an elegant feel or if you want to create a statement the pelmet could be in a contrasting colour or patterned.
There's also shapes to consider, you can opt for the standard straight edged look or pick an on trend scalloped design for a curvy feel.
8. Not changing your curtains seasonally
Hands up if you leave the same pair of curtains up all year round?! Yes, we're all guilty of this – but how do you fancy having a lovely voile pair, or lightweight linen for spring and summer and a chunky cosy velvet for autumn and winter?
We admit, you do need somewhere to store them when you swap over, but it's a great opportunity to let in more light during the summer months and to hang the thicker pair to combat drafts and to keep heat in when it's chilly. Plus, you only need to buy them once and then twice a year your room will feel refreshed and up to date.
9. Picking the wrong length
Curtains to end just below the window or to pool on the floor? Deciding how long your curtains are is a key factor and one that can really make or break your scheme.
Interior designers all say the same thing – they should graze the floor, even if your window is short.
'Measuring the drop to finish flush with the floor will create a sleek, contemporary look, whilst allowing a slight 'puddle' of fabric on the floor will give a more traditional feel,' advises Caroline from Zulufish.
'When it comes to width, allow 15-20cm on either side of the window to ensure the room will benefit from maximum natural light and any window views with the curtains 'stacking' away from the glass when open.'
10. Forgetting to choose a heading that suits the scheme
Let's talk about curtain headings – from single, double and triple pinch pleats to eyelets, gathered headings, inverted styles and pencil pleats, there's something for every style bedroom whether it's country, contemporary or retro. For example, eyelets are a popular choice that work well in both bedrooms and living rooms.
'Thanks to their clean simple lines, eyelet curtains are an ideal choice for those who prefer a modern design aesthetic,' advises Debbie Leigh, design manager, ILIV.
'The grommets allow the curtain to glide almost effortlessly along the rod, making opening and closing the curtains quick and easy. They are a great modern alternative to traditional pleated curtains and offer a neat stack back once drawn open – perfect for a contemporary-style bedroom.'
Debbie is an expert in creating beautifully coordinated fabric collections that can be easily combined to create harmonious interior schemes. With more than 10 years of experience, she takes every design from conception right through to the finished textile - inspired by the latest trends and techniques from every continent.
What is the best way to hang curtains in a bedroom?
Hanging curtains in a bedroom is the finishing touch to your scheme – the icing on the cake so to speak. The key is to create a balanced look that depicts your personality whilst being practical.
'Consider the overall look you want when deciding on your curtain length,' advises Debbie from fabric company iLiv. 'Hanging panels higher than the window will add to the sense of height in a room. Measure from the top of the window (plus the added inches of height where the curtains will hang from) to the floor.'
'For a more traditional look, with the curtain slightly puddled on the floor, add another two or three inches to your length. For a contemporary look, have the panel fall flush with the floor.'
What should curtains match in the bedroom?
This really depends whether you want a cohesive scheme or for your curtains to create a statement.
'For a subtle look, pick a fabric for your curtains that is slightly lighter or darker than your wall tone,' suggests Debbie from iLiv. 'This creates a seamless look and helps tie the room together. If you prefer a contrasting colour, choose an accent colour from in the room, drawing a shade from a cushion or throw for example to create a sense of unity and balance in the bedroom decor.'
'Ultimately, your curtains should reflect your personal style and preferences. Choose patterns, textures, and colours that resonate with your taste and make you feel comfortable and relaxed in your bedroom.'
How do you arrange curtains in a bedroom?
Once you've picked your perfect pair and they're hanging up you can decide how to arrange them. If you want to create volume you can ruch them up with tiebacks or holdbacks, or for a modern look let them hang down straight.
'When arranging curtains, make sure they can be fully drawn to the sides of the window to allow maximum light in during the day, and invest in sturdy curtain rods or tracks that can support the weight of your curtains,' adds design manager Debbie.
'To achieve a luxurious appearance, choose curtains that are at least 1.5 to 2 times wider than the window frame as this allows for elegant draping when the curtains are closed.'
Get the Ideal Home Newsletter
Sign up to our newsletter for style and decor inspiration, house makeovers, project advice and more.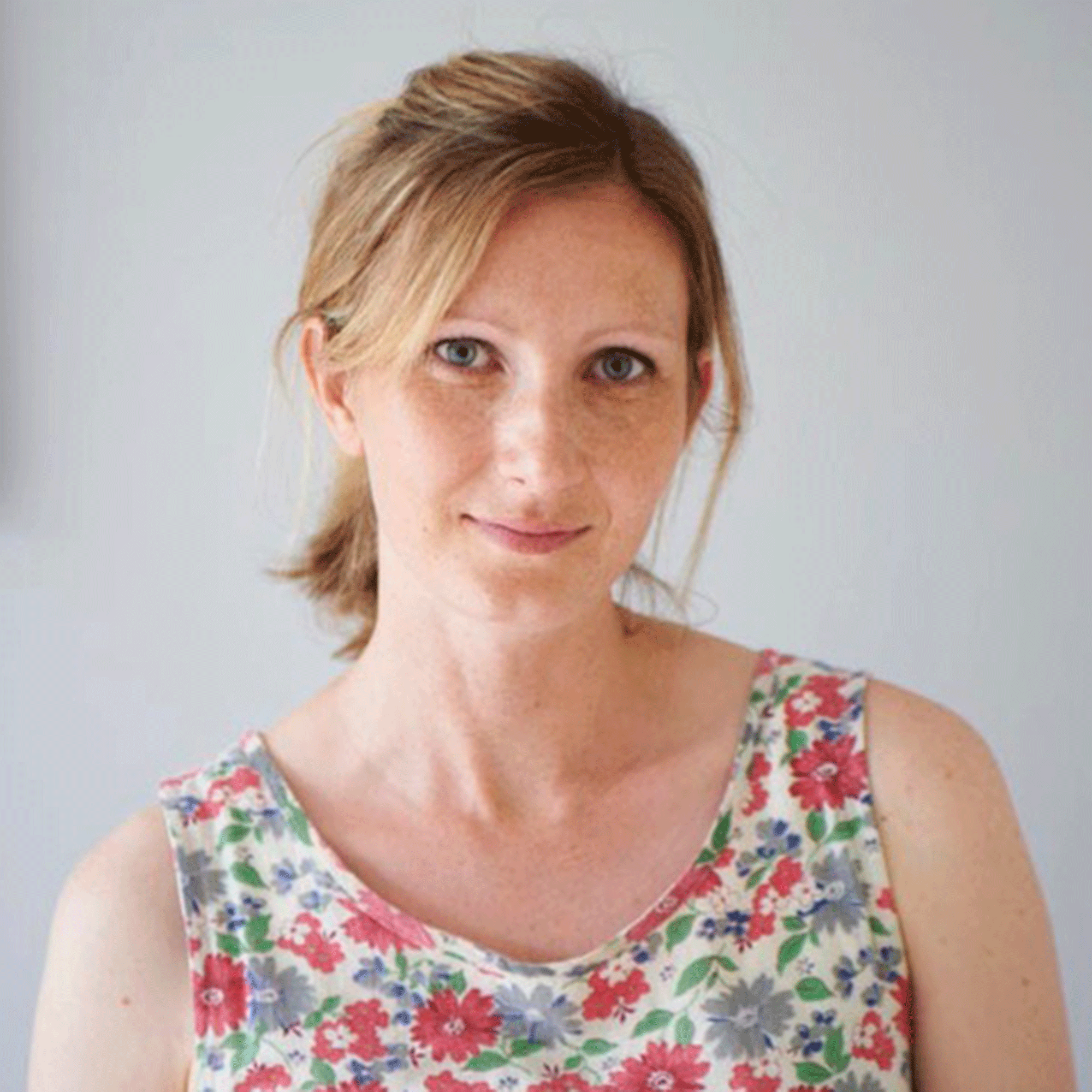 Sophie has been an interior stylist and journalist for over 22 years and has worked for many of the main interior magazines during that time, both in-house and as a freelancer. On the side, as well as being the News Editor for indie magazine, 91, she trained to be a florist in 2019 and launched The Prettiest Posy where she curates beautiful flowers for modern weddings and events.