Can you paint over wallpaper? Experts explain how to make this time-saving hack work
We asked the experts if it's actually a good idea to paint over wallpaper and there tricks to get the best finish if you are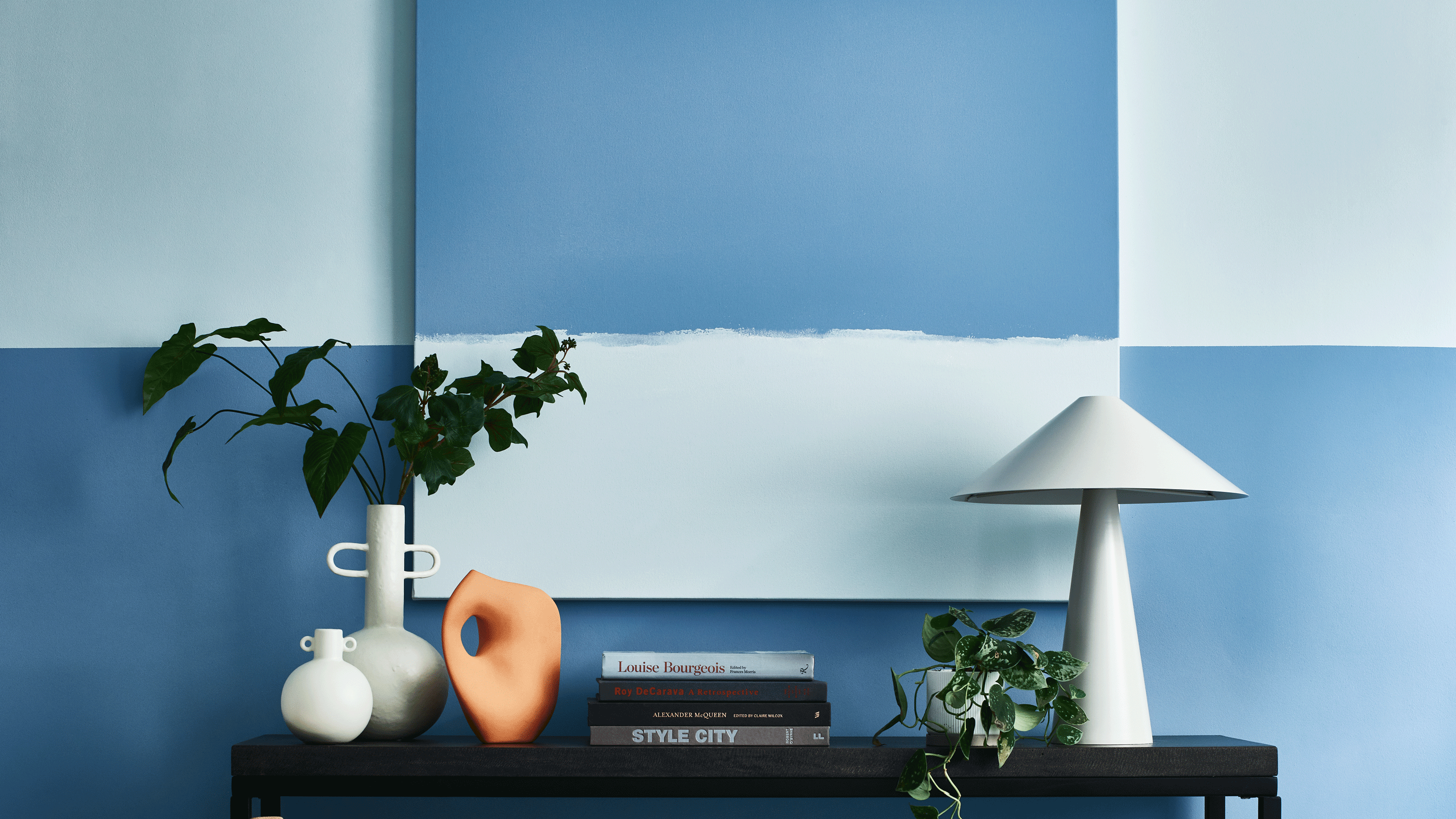 (Image credit: Future PLC )
When we recently sat down with singer, presenter and DIY fanatic Kimberley Walsh to talk about her living room makeover with Wickes and she revealed one of her top time-saving hacks when it comes to transforming a room with paint ideas. She admitted that it was to paint over wallpaper.
Yep, you heard that right. Instead of steaming wallpaper off the walls she leaves it in place and immediately dives in with a paintbrush. 'I actually paint over wallpaper, which I've done quite a bit over the years and it usually works out perfectly fine and saves a lot of time if you want to sort of change a wallpapered feature wall and go for paint instead,' Kimberley exclusively told us.
'If it's got any sort of texture just lightly sand it back but otherwise, it seemed to work really well for us and saves a lot of time.'
We were instantly intrigued by the hack, with our first thought being: 'But can you paint over wallpaper? Or more importantly, should you?' So we spoke to the experts to find out if we should be trying Kimberley's hack out for ourselves.
Can you paint over wallpaper?
Depending on who you ask, there are situations when you can and can't paint over wallpaper. However, when consulting the experts, the simple answer is yes. Despite this, there are some caveats and occasions when painting over wallpaper may not be the best idea.
Essentially, 'there is a lot of uncertainty about painting over wallpaper, however, as long as there is no damage to your walls, such as holes or chips, then it's absolutely fine to freshen up your wallpaper with a lick of paint,' confirms Sarah Lloyd, Paint & Interiors Specialist at Valspar.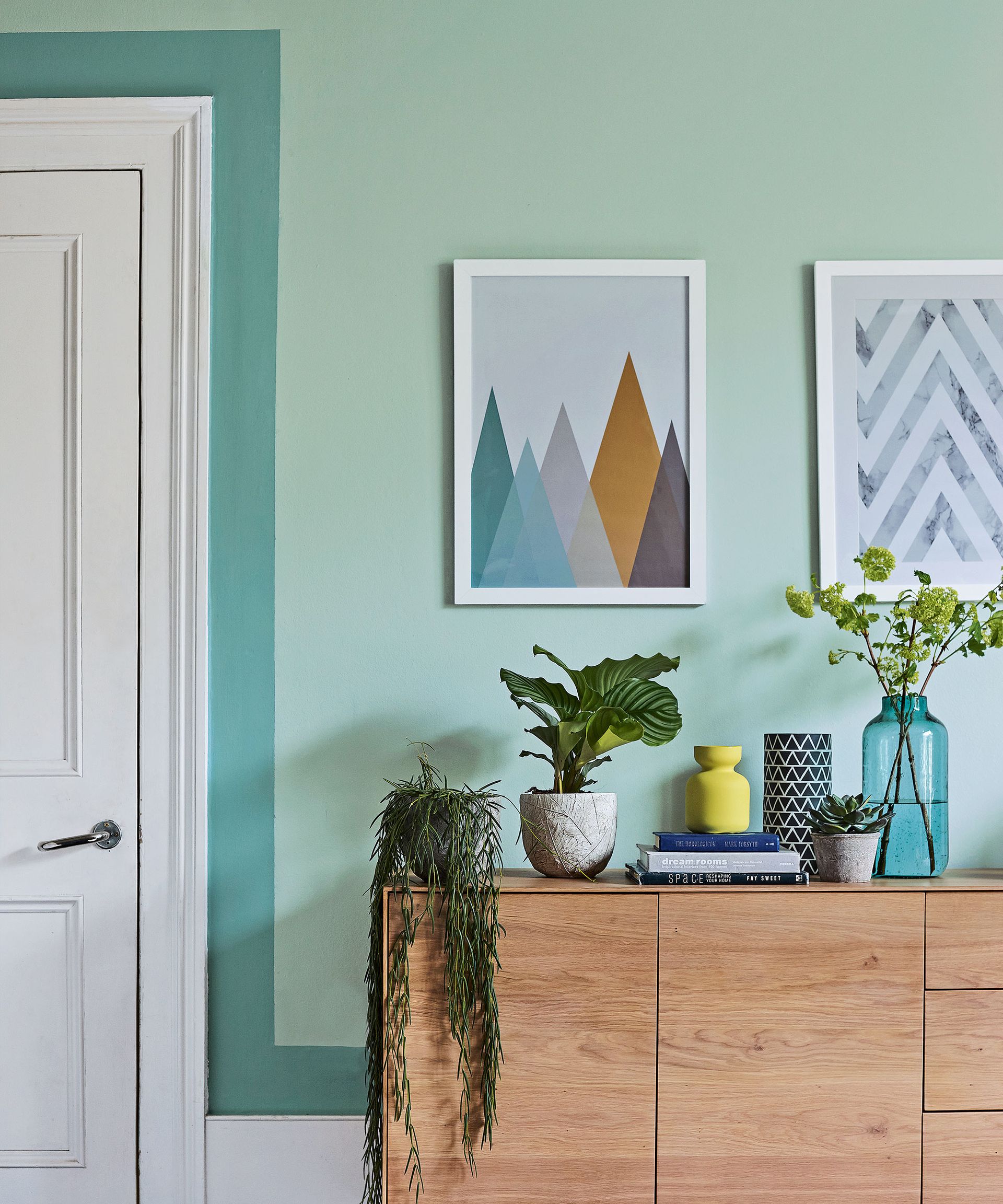 'In fact, wallpaper creates the perfect smooth surface for you to paint over, so sometimes it's a good idea to use it prior to painting if you have uneven walls.'
Although, 'when painting over wallpaper, you need to make sure the walls are well-prepared, just like if you were painting a wall,' Sarah adds.
How to paint over wallpaper
Painting over your wallpaper can be a quick and relatively easy way to update an entire room or wall. It's also significantly more cost-effective than hiring or 'buying a steamer to remove the stubborn wallpaper,' says Cathryn Sanders, Head of Creative at Earthborn.
So, here is our step-by-step guide to painting over wallpaper to ensure the smoothest and best finish possible.
What you'll need
Step-by-step
1. Clean the wallpaper
Preparation is key when painting over wallpaper and this means taking the time to create a good canvas upon which the paint will adhere to.
You'll want to remove any built up dirt, dust or grease before you even think about painting over your wallpaper. Firstly, start by taking a duster or dry cloth to brush away any dust. Then you'll need a mild detergent solution or sugar soap and a sponge.
Using a sponge helps to ensure that not too much moisture is transferred onto the wallpaper. And make sure to allow your wallpaper to dry completely before you move onto the next step in the process.
2. Prepare the area
Next, you'll want to inspect the wallpaper for any imperfections. 'Any obvious scratches, tears and chips in your wallpaper are going to show through paint,' suggests Olivia Hunter, decoration specialist at Wallpaper It. You'll want to ensure that any peeling edges are firmly stuck back down before you start to apply any paint, as well.
Essentially, you want the smoothest surface possible for you to apply the paint to. If your current wallpaper has a slight texture to it, some sandpaper should enable you to buff the surface texture away to give you a smooth base. However, heavily textured wallpapers – even if you sand them down – will not give you that same smooth canvas to paint upon.
You'll also want to prepare the area as you typically would for painting. In the areas where your wallpaper meets areas like skirting boards, the ceiling, light switches or adjacent walls, cover these joins with masking or painter's tape. You can also put down dust sheets to protect your floor or larger pieces of furniture.
3. Prime the walls
'Applying a primer is essential to improve paint adhesion and provide a uniform finish,' says Issabel WIlliams, a handyman coordinator and home improvement expert at Fantastic Services.
'It's recommended to use an oil-based or shellac-based primer because they have better sealing properties and can prevent the wallpaper from absorbing moisture from the paint. Avoid using water-based primers because they can soak the wallpaper and cause damage.'
We tend to prefer applying two thin layers of something like primer – or paint – instead of one thick layer. This way you'll get a more even and consistent distribution and finish.
4. Now paint
Most paints will work on wallpaper but many of our experts would recommend selecting a latex or acrylic paint.
'When paired with an oil-based primer, these paints will be able to easily stick to the paper, helping you achieve your desired look,' say the experts at CGC Interiors.
We also recommend doing a patch test by applying a small amount of paint to one area of the wallpaper and allowing it to dry fully – before you commence painting the whole wall or room – just to make sure that you get the finish that you're looking to achieve.
When you shouldn't paint over wallpaper
Lick's Director of Interior Design and colour psychologist, Tash Bradley, shares the scenarios in which you should avoid painting over wallpaper and instead start from scratch by removing it before you start painting.
If your existing wallpaper is in any way damaged, painting on top of this, 'will just emphasise any imperfections,' says Tash. The same can be said for mouldy or water-damaged wallpaper.
You won't want to paint over a dark wallpaper with a light paint colour. Because the wallpaper will still be visible underneath, it will take several layers of paint to cover. At this point, it makes more sense to remove the dark wallpaper and then paint your lighter shade straight onto the wall.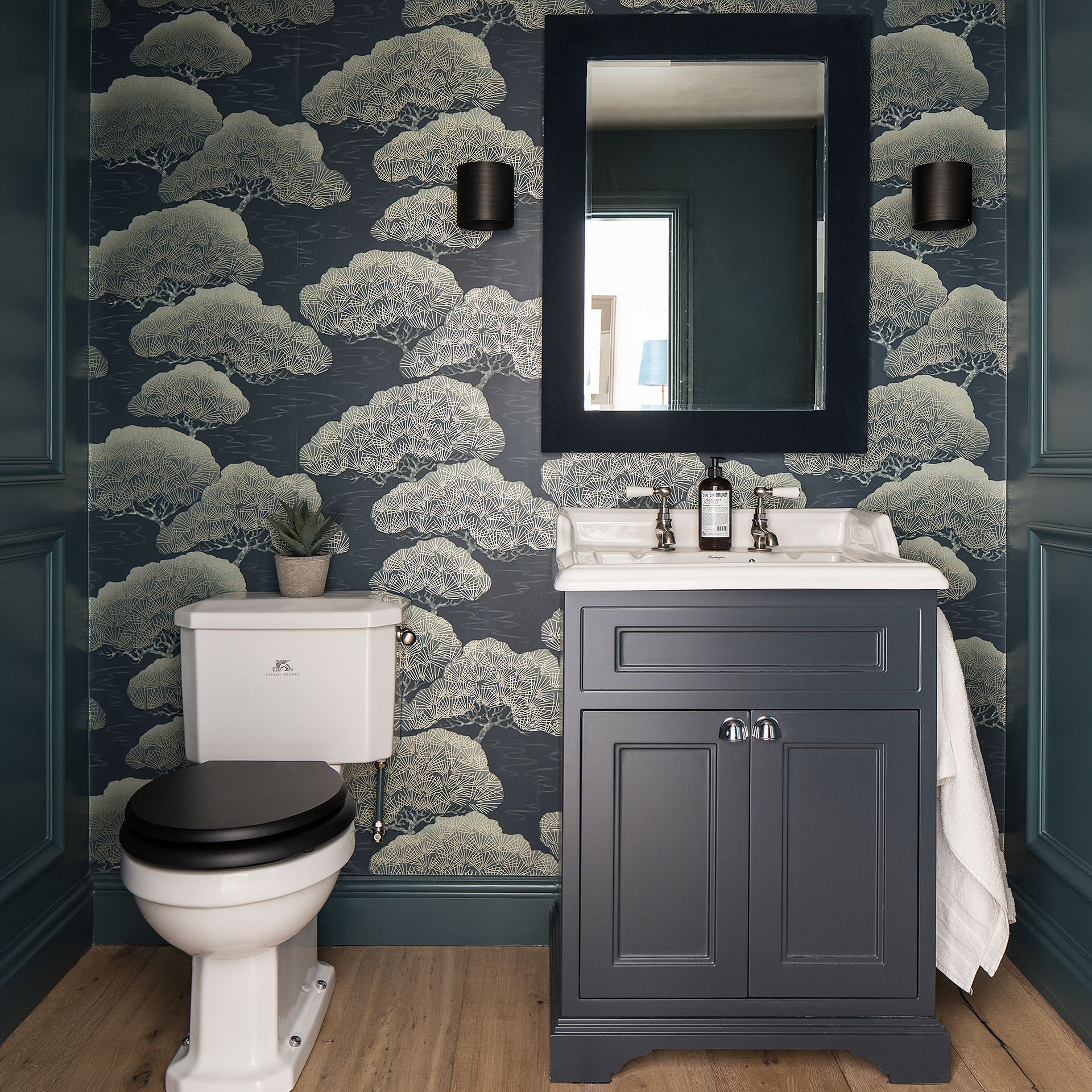 Vinyl wallpapers can work well in rooms where you need them to be particularly durable, such as for bathroom wallpaper ideas or kitchen wallpaper ideas. However, paint does not adhere to this slick, often splash-proof, material. Even using a primer before you go to paint onto vinyl wallpaper could cause your paint to crack, so it is not recommended to even attempt painting on top of vinyl wallpaper.
You also may not be able to sand down deeply textured or embossed wallpaper enough for you to achieve that seamless finish.
'Wallpaper can also hide a damaged underlying surface, such as crumbling plaster, so if you paint over it you may simply be creating problems for yourself down the line,' Tash reveals.
Get the Ideal Home Newsletter
Sign up to our newsletter for style and decor inspiration, house makeovers, project advice and more.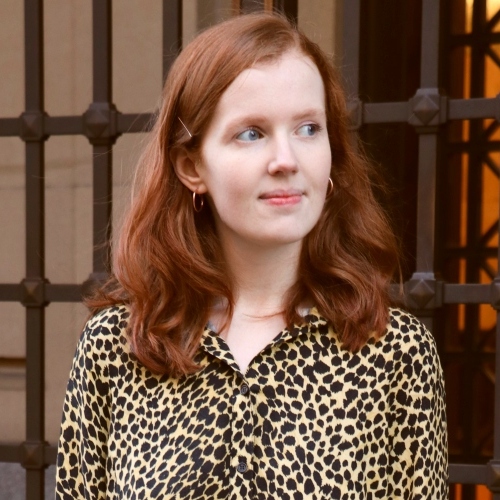 Ellis Cochrane has been a Freelance Contributor for Ideal Home since 2023. She graduated with a Joint Honours degree in Politics and English from the University of Strathclyde and between her exams and graduation, started a lifestyle blog where she would share what she was buying, reading and doing. In doing so, she created opportunities to work with some of her dream brands and discovered the possibility of freelance writing, after always dreaming of writing for magazines when she was growing up.
Since then, she has contributed to a variety of online and print publications, covering everything from celebrity news and beauty reviews to her real passion; homes and interiors. She started writing about all things homes, gardens and interiors after joining Decor & Design Scotland as a Freelance Journalist and Social Media Account Manager in 2021. She then started freelancing at House Beautiful, Country Living and in Stylist's Home team. Ellis is currently saving to buy her first home in Glasgow with far too many Pinterest boards dedicated to her many design ideas and inspirations.