Ran out of wood stain for your DIY project? This free alternative is hiding in your home
The one surprising way how to repurpose used ground coffee for home DIY according to experts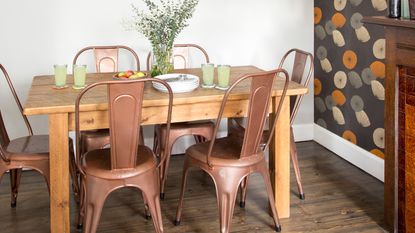 (Image credit: Future PLC/David Giles)
In the current cost of living crisis, we are all looking to get the best bang for our buck. So a multi-functional buy is always welcome. And when we can repurpose something we already own, or would even otherwise throw out, that makes our hearts flutter. And we just encountered a surprising use of coffee grounds, even used ones. So if you were wondering what to do with leftover coffee grounds other than chucking them away, then this helpful trick is for you.
Similarly to natural cleaning hacks, which use everything from lemons to olive oil, it turns out you can repurpose used ground coffee as a homemade wood stain to inject your wooden furniture with a bit of healthy colour. This would certainly come in handy if you found yourself in the middle of a DIY idea with no wood stain to use.
But what do the experts say of this decorating home hack? Do we and coffee grounds get the green light or should we stick to store-bought varnishes?
Used coffee grounds as wood stain
Turns out that this hack isn't just an old wives' tale. Even decorating pros are on board with using coffee grounds to stain wooden furniture to achieve the dark wood interior trend while turning waste into gold.
'Coffee grounds have great natural staining properties and can be used to stain furniture,' says Natalie White at tradespeople-finding site, Rated People.
And the fact that it's both cheap if not free as it is a byproduct of your morning cup of coffee and sustainable at the same time is very much appreciated.
'This method is not only a cheap but sustainable option when compared to using chemical-based wood stains that have to be disposed of at specific collection points,' explains Ian Patterson of Little Fin Coffee Roastery. 'Once you have finished staining your wooden pieces, disposal of the coffee stain is as easy as pouring the remaining brewed coffee away and putting the used coffee grind in a food bin or the compost.'
But not all wood qualifies as Natalie points out. 'It will work best upon untreated, unvarnished wood, as you want the stain to be able to take to the wood. Before you try staining any wood, make sure you prep it well beforehand – so give it a good sanding (to ensure there's no product already sat on the surface of the wood, such as a stain, varnish or paint) and then give it a wipe down with a damp cloth to get rid of any dust.'
How to stain wood with used coffee grounds?
Firstly, prepare your ingredients.
'To create the wood stain you need two ingredients – used coffee grounds and hot water,' advises Ian. 'Steep the coffee grounds in the hot water to extract the colour from the ground beans and let the solution cool, a stronger, darker roast will provide a darker stain colour.'
The depth of colour of your stain will depend not only on the type of roast, but also on the length of time you steep the coffee grounds for.
'Any coffee grounds can be used. You simply need to brew the grounds and allow the mixture to steep for a number of hours,' says Pat Gilham, painting and decorating expert at MyJobQuote.co.uk, a tradespeople-finding and quote-comparing online tool. 'The longer you leave it the darker the stain will be. You can always add more water to dilute the stain if you think it's too dark.'
But make sure you make enough because you don't want to run out halfway through your project, that's exactly what we're trying to avoid here. 'Don't forget to work out how much stain you will need. One litre should be enough to cover 6 ½ square metres,' Pat advises.
Once your grounds have steeped to your satisfaction and the solution is cooled down, you can get on with the next step. 'Strain the grounds and apply the remaining stain to your wood, wiping it on with a clean cloth,' Pat says. A brush or a sponge will also do, according to Ian.
Then repeat with another coat after the first has dried down. 'The more layers applied the darker the wood will become,' Ian explains. And be sure not to touch the surface during its drying process as you could disrupt the process and leave an undesirable mark.
The experts' opinions differ on the length of drying time for each coat. While Natalie of Rated people suggests 15 to 20 minutes are enough (but the longer the better), Pat of Myjobquote.co.uk recommends leaving it overnight.
What all of the experts agree on is that you should test the homemade stain on a small (ideally hidden) spot of the surface you will be staining. 'Remember to test a small inconspicuous patch to get an estimate of how the end effect will look,' Ian recommends.
And if you want to protect the newly achieved colour and want it to last as long as possible, consider sealing it at the end, as per Pat's recommendations.
Get the Ideal Home Newsletter
Sign up to our newsletter for style and decor inspiration, house makeovers, project advice and more.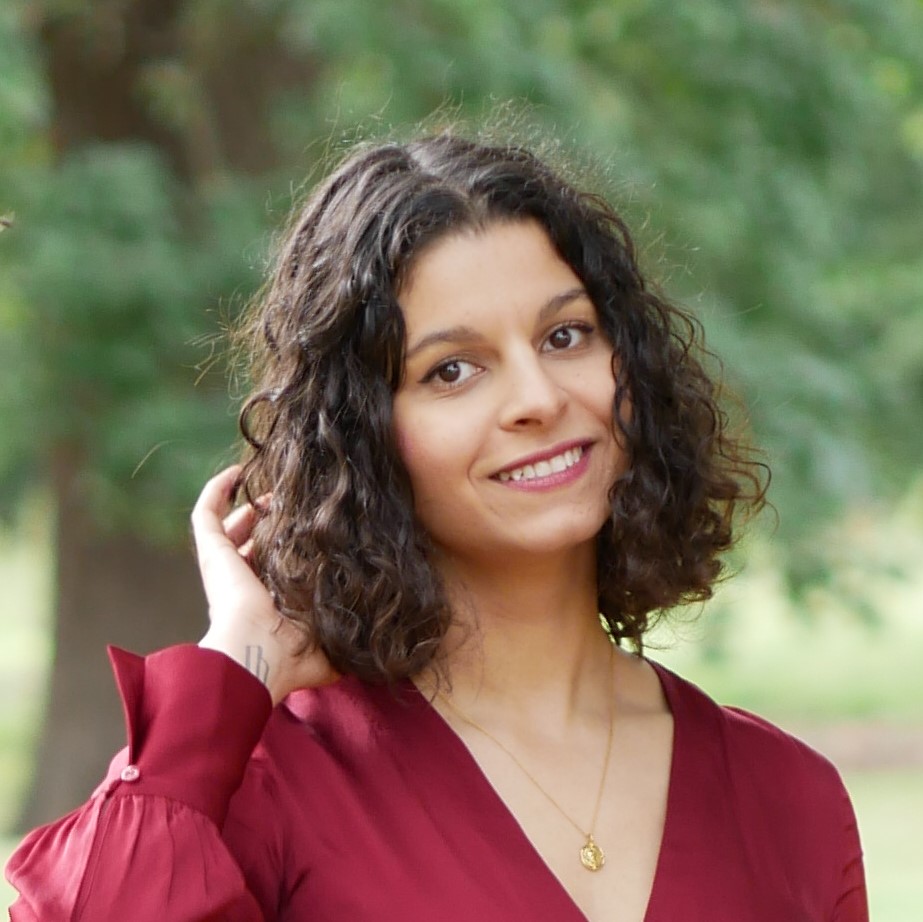 Sara Hesikova has been Ideal Home's News Writer since July 2023, bringing the Ideal Home's readership breaking news stories from the world of home and interiors. Graduating from London College of Fashion with a bachelor's degree in fashion journalism in 2016, she got her start in niche fashion and lifestyle magazines like Glass and Alvar as a writer and editor before making the leap into interiors. She feels the two are intrinsically connected - if someone puts an effort into what they wear, they most likely also care about what they surround themselves with.