Meadowscaping is the easy garden trend we're seeing everywhere – here's how to get started
Easy and beautiful? We're obsessed with meadowscaping, quite frankly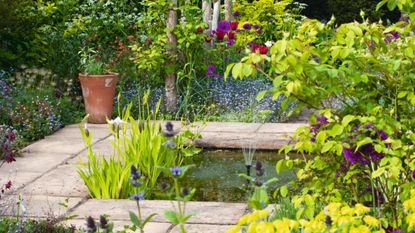 (Image credit: Future PLC/Leigh Clapp Photography)
Meadowscaping is having a moment on social media, and little wonder: it's one of those garden ideas that promise us a low maintenance lawn that still somehow looks outrageously gorgeous. Win-win, right?
As with all garden trends, however, it's important to suss out the finer details of meadowscaping before committing to it as your next big garden project.
With that in mind, then...
What is meadowscaping?
Meadowscaping, as you've likely gathered from the name, involves 'welcoming wild grasses and flowers into the garden to make the space appear more meadow-like,' explains Chris Bonnett, founder of GardeningExpress.co.uk.
Piling praise upon the 'on-trend and eco-friendly gardening style', environmentalist Catherine Capon adds that, 'by sowing wildflower seeds into an area of your lawn, you can create a colourful tapestry in your garden that will bloom from May to September.'
Catherine Capon is a British Naturalist and Environmental Activist who is passionate about rewilding and responsible ecotourism. Catherine studied ecology and zoology at Imperial College London which has led to her career in wildlife filmmaking and environmental campaigning. Catherine is also a trustee of The European Nature Trust and the Big Blue Foundation.
Now, we know what you're thinking: is meadowscaping just rewilding by another name? Well, not exactly: rewilding – much like chaos gardening – demands that we leave our garden in the hands of Mother Nature.
Meadowscaping, on the other hand, challenges us to pull together all of our favourite wildflower garden ideas and use them to design something truly special.
'Many of us 'like' the idea of wildflowers – their vibrant and versatile blooms, their ability to attract an array of bees and pollinators and their low maintenance characteristics,' says Chris McIlroy, a grass expert at The Grass People.
Acknowledging that 'sometimes the narrative of whimsical wildflowers doesn't quite fit in with your current aesthetic of a well-maintained lawn', however, Chris goes on to explain that meadowscaping might just prove the best way 'to introduce wildflowers to your lawn without annoying the neighbours'.
With that in mind, then, here's how you can keep your lawn in tip-top condition and have wildflowers.
What you will need:
Keen to embrace the meadowscaping trend in all of its glory?
You will need:
Step-by-step guide:
Once you've gathered all your meadowscaping tools to hand, it's time to get started making this gorgeous garden trend a reality.
'Having an at-home meadow is not an overnight job, but it can be achieved if you're persistent with it and have patience in the process,' warns Chris Bonnett.
Adding that 'it's vital to carefully plan ahead to prevent any gardening mishaps down the line,' Chris also urges gardeners to 'decide whether you want a certain section of your garden to be meadowscaped or whether it's the entire lawn.'
With that in mind, then...
Option 1: Use meadowscaping to create paths and patterns
At first glance, you may think that your lawn is incapable of producing wildflowers in its current well-manicured state, but that's exactly what is preventing it from being a bed flush with versatile blooms!
'When left to its own devices, most lawns will go on to produce tall arable grasses, daisies, dandelions and white clover,' says Chris McIlroy.
'Of course, the diversity of wildflowers your lawn produces will vary from region to region, but these are some of the most common you will find. If you have a large bit of land or garden, you can leave it all to grow wild and then strim and mow winding paths through it, or if you have a smaller lawn you can cordon off a no-mow area in the shape of a circle or square!'
If you decide that this is the form of meadowscaping for you, you will need to:
Leave your lawn to grow wild (up to 10cm)
Mow in paths or cordon off an area to leave wild and continue mowing the rest of the lawn
Strim at end of summer to encourage more natural cultivation
'Pick a space that doesn't get used a lot,' advises Swedish garden designer Annika Zetterman. 'And, for interesting design and functionality, try using a soft materials, such as bark or lawn, as paths running in between sections of meadow.'
Annika Zetterman is a Swedish garden designer, as well as the author of the book 'New Nordic Gardens: Scandinavian Landscape Design'. She is also the founder of Zetterman Garden Design, and regularly gives lectures on garden design in both Sweden and abroad.
'This will give the garden a natural look,' she finishes.
Option 2: Create wildflower borders and beds
If you want specific wildflowers in your meadow for more of an ornamental display, but still want grass to be present, you will need to remove some turf in order to get the desired conditions for wildflowers to grow in.
'This means removing the top layer of turf and ensuring it remains weed free (weeds will choke out wildflowers trying to grow),' says Chris.
'Obviously, this would be quite a task for a large lawn, so is better suited to smaller lawns who want to have a wildflower feature in their garden.'
You can remove your turf to make borders around your lawn, or you may want to 'be more adventurous and try a circular bed,' continues Chris.
'You can then sow a wildflower mix with grass so that when your wildflowers are finished blooming, there is still a year-round habitat for wildlife and not an empty bed.'
If this sounds like your ideal take on the meadwoscaping trend, you will need to:
Mark out an area where you wish to sow a wildflower border
Use a shovel to lift the turf and remove
Leave the area to cultivate for 2 weeks, pull up any new weeds
Do not fertilise the area
Sow a wildflower mix with grass
Yes, it requires a bit of forward planning (and a lot of patience), but meadowscaping is an easy and beautiful lawn trend that's beneficial for the environment, too.
'By selecting species that support pollinators, you will attract and sustain a plethora of pollinators including bees, butterflies and birds. Not only will your viewscape be enhanced by these wildflower blooms, the soundscape of your garden will come alive with the buzzing and chirping of life,' says Catherine.
On that note, Annika adds: 'Make sure you have more grasses than flowring plants, as they support the base, and prevent weeds to grow. Add seasonal interest, such as bulbs into the meadow.'

'An added benefit of a meadowscaped garden is that it requires significantly less water than traditional lawns which will reduce your water consumption,' continues Catherine.
Adding that 'this, more relaxed, gardening craze requires less maintenance too as, once established, native grasses and wildflowers in the meadow area will outcompete weeds which reduces upkeep,' Catherine promises that embracing the meadowscaping trend means that we 'can swap constant weeding with wildlife watching'.
What's not to love about that, eh?
What is meadowscaping?
Meadowscaping is a relaxed and eco-friendly garden trend that allows us to embrace native plants and a healthy ecosystem (while benefitting from a beautiful lawn, too).
How do I turn my lawn into a wildflower meadow?
There are two easy ways to turn your garden into a wildflower meadow. The first is to leave your lawn to grow long and discover what wildflowers cultivate naturally (clovers, dandelions, daisies). The second is to remove some of your lawn turf to create wildflower borders and beds for a more meadowscaped option. The choice is yours!
'Start with a clean slate and get the soil ready before you begin,' urges Annika. 'As always with any garden project, preparation is key, or you may end up with very high maintenance and a meadow full of weeds.'
Is meadowscaping part of the rewilding movement?
'There's been much debate about gardening vs. rewilding (which meadowscaping is a form of),' says environmentalist Catherine Capon. 'However, the key is, gardening and rewilding are not mutually exclusive concepts. They can complement each other harmoniously and you can rewild a small portion, or your entire outside space.'
By incorporating techniques like meadowscaping into our gardens, Catherine notes that we 'can create spaces that are aesthetically pleasing and also support local wildlife and biodiversity'.
Annika adds: 'In general, a lawn doesn't help wildlife at all, as it doesn't provide any nutrition, food or shelter. For a residential garden, however, it's worth considering combining the two, especially in large gardens, and areas not used a lot, or in tricky places such as slopes.'
How do you make a mini meadow?
'Before any planting happens, you'll need to remove the turf and remove any weeds that can ruin the potential for a meadow,' says gardening expert Chris Bonnett.
Then pick out which types of plants you want to thrive in the space. Chris recommends 'starting with purple coneflower, milkweed and zinnias to make a colourful and vibrant space'.
'Less is more,' adds Annika. 'Select a few plants, suitable for the space, and research grasses and flowering plants that are native to your area, and stick to just a few species to start with.'
Then, once you've started the planting, 'hold off from using a lawnmower or drenching the space with a hose as it'll ruin the natural look of the space and could potentially harm wildlife such as bees which are attracted to meadow-like gardens,' warns Chris.
He adds that the very easiest way to create a mini meadow is to use a meadow seed mix, which 'can be spread across a large area, so it's also perfect for those on a budget'.
Get the Ideal Home Newsletter
Sign up to our newsletter for style and decor inspiration, house makeovers, project advice and more.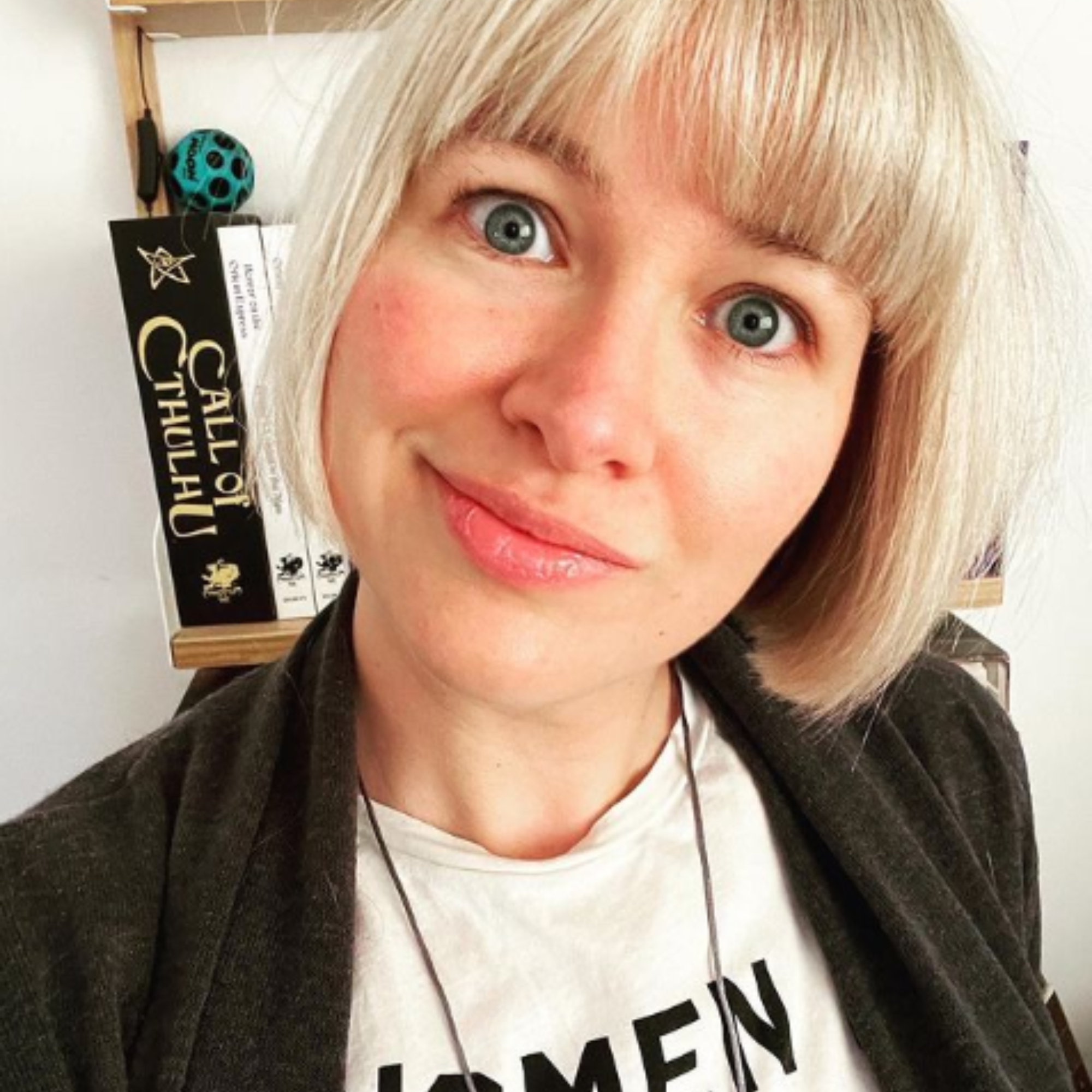 Kayleigh Dray became Ideal Home's Acting Content Editor in the spring of 2023, and is very excited to get to work. She joins the team after a decade-long career working as a journalist and editor across a number of leading lifestyle brands, both in-house and as a freelancer.