What is chaos gardening? Everything you need to know about the Chelsea-approved trend
Chaos gardening is the hot new trend at RHS Chelsea, but what is it? And does it really work in a normal garden?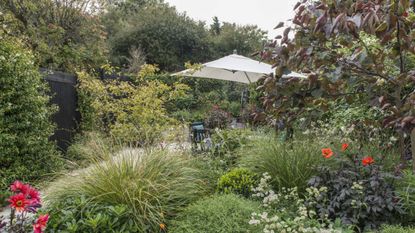 (Image credit: Studio/Future Owns)
If you're looking for garden ideas, the RHS Chelsea Flower Show offers plenty. There are always so many take-home ideas for our own outdoor spaces – and the event this year placed a huge emphasis on chaos gardening.
Yes, you read that right: chaos gardening.
Here's what you need to know, then, about the RHS Chelsea-approved trend.
What is chaos gardening?
Championed by several of the display gardens at this year's RHS Chelsea Flower Show, chaos gardening well and truly belongs on your list of easy garden ideas to try this year.
So, what is it? Well, the concept is simple: gather up all of the old seeds you have lying around – flowers, grasses, shrubs, bee-friendly herbs, or even fruit and vegetables – and scatter them throughout your garden to create that beautiful and oh-so-natural effect.
'Leftover seeds are of no use left in their packets as they will just deteriorate,' explains Colin Bailey of Rewild Garden Design.
Colin, who often uses this same approach using seed mixes from Pictorial Meadows, adds: 'Old seeds have a lower germination percentage, so scattering them is a good way to use them up.
'The end result, if vegetable seeds are mixed in, is something like a chaotic traditional potager.'
What are the pros and cons of chaos gardening?
Based on everything we've heard and seen so far, chaos gardening makes for laidback and beautiful outdoor spaces. Indeed, TikTok recently went wild over one woman's viral video, in which she explained that she had used the same approach with her carrot seeds resulting in some truly impressive vegetables.
'This works because carrots are great companion plants for pretty much everything,' she says. '[So] they start popping up in random spots.'
Intrigued? Us too.
However, chaos gardening – much like any of this year's gardening trends – has its advantages and disadvantages...
The pros of chaos gardening
Chaos gardening creates a natural and wild look – one which, much like the rewilding techniques and low maintenance lawn alternatives so many have been championing this year, helps your plot stand out from the usual modern garden ideas.
'It's a very exciting idea for a garden,' says Andrew O'Donoghue, one of the directors of Gardens Revived, 'because it means your outdoor space will grow and transform throughout the months.'
RHS-trained gardener Andrew O'Donoghue set up Gardens Revived with his brother, Christopher, in 2018 to create a thriving family business. Together, they have worked on residential gardens, listed buildings and gardens, flower shows and large estates with some exceeding 70 acres – many with historical significance.
Here are the benefits of the new gardening trend, according to Andrew.
Environmental credentials: The chaos gardening trend promotes biodiversity. providing an excellent source of food (as well as a habitat) for local wildlife
Budget-friendly: Letting go of control and allowing nature to take its course is generally a cheaper option, as it requires less plant food and other products
Time-freeing: As there is a huge focus on letting plants 'do their thing', there is less need for pruning, staking, and other time-consuming tasks (and who doesn't love a low-maintenance option?)
More focused than rewilding: The rewilding trend has proven controversial, with many suggesting it doesn't work for their gardens (or, if you're Alan Titchmarsh, that it's not gardening at all). Chaos gardening, though, can be much more focused – try filling your garden beds rather than letting your entire outdoor space go wild
Calming: Sometimes, we suffer from choice paralysis when sifting through the easy garden ideas on offer. There is a certain joy from leaving everything up to the gods of fate – and from remembering that we are not out to achieve perfection!
The cons of Chaos gardening
The benefits to the chaos gardening trend all sound incredible, right? Time to review the negatives, according to Andrew...
A less polished look: This will come down to the individual gardener (and visitors), but some may find the chaotic nature of this trend less visually appealing than a more manicured garden
It's not a quick fix: It will take time for your plants to not just root and sprout, but establish themselves, too... and you will have no control over the final result, either
There is some work involved: This is undoubtedly a low-maintenance option, but don't think because you're embracing weeds and chaos that there won't be work to do, as you may need to control the spread of some plants. Otherwise, one variety may end up taking over your entire garden
You may have to play plant doctor: Plants that are growing on top of one another will compete for resources such as water and light – and hotter, humid conditions can, in close planting environments, cause disease such as Botrytis or Black Spot. Make sure you keep checking on your plants, and remove any infected material to prevent the spread
How do dandelions play into the chaos gardening trend?
Dandelions were a major feature in some of the gardens at the RHS Chelsea Flower Show this year, so it makes sense that the (admittedly pretty) weeds are embraced as ornamental flowers in the chaos gardening trend.
'Dandelions are highly resilient and adaptable to various surroundings,' says Andrew, 'and their bright yellow flowers provide plenty of nectar for pollinators like bees and butterflies.'
He adds: 'Their white spherical seed heads were everywhere at RHS Chelsea, and it's not surprising. They're pretty and bring much joy to children (and children at heart), and they're a cost-effective ornamental, too.'
Noting that dandelion leaves are edible and rich in nutrients, Andrew adds that gardeners can use them in teas, tisanes and salads, while local wildlife can get their chomp on, too.
However, he urges that you make sure you keep your dandelions in check, even when chaos gardening, as they are an invasive species.
'Their seed heads may look pretty blowing in the wind, but they end up everywhere,' he says, 'and they can wind up competing with other garden plants for water, nutrients, and light.'
Andrew adds: 'The deep taproot makes them hard to remove once they have established themselves, so they might make a lot of work for you, depending on how relaxed you are about them!'
Essentially, then, it seems the RHS Chelsea-approved chaos gardening trend really is best suited to those among us who already embrace chaos in all its forms.
Then again, maybe it's a good way for all of us to learn to relax and go with the flow, too...
Get the Ideal Home Newsletter
Sign up to our newsletter for style and decor inspiration, house makeovers, project advice and more.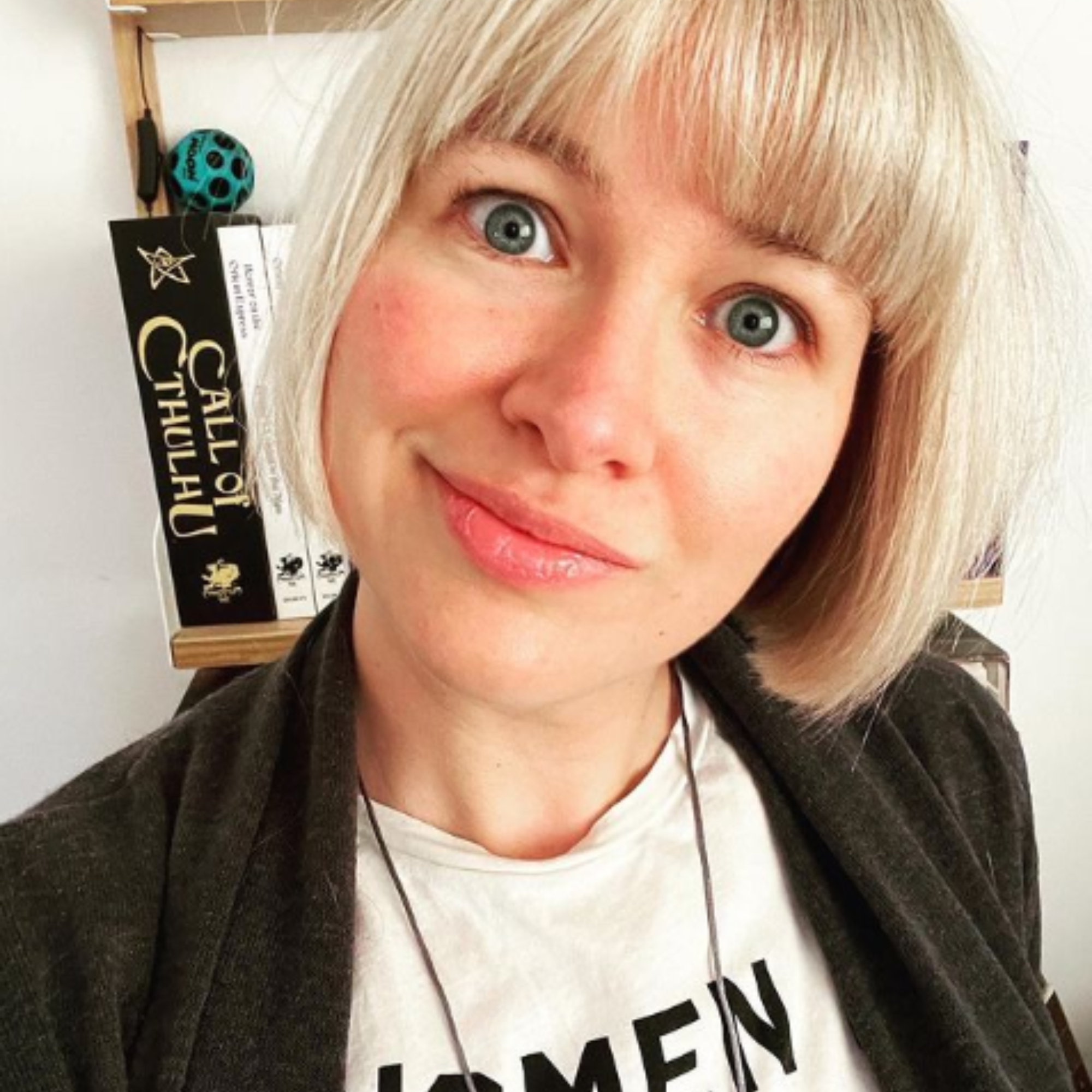 Kayleigh Dray became Ideal Home's Acting Content Editor in the spring of 2023, and is very excited to get to work. She joins the team after a decade-long career working as a journalist and editor across a number of leading lifestyle brands, both in-house and as a freelancer.