How to embrace rain harvesting, the age-old watering hack we all need in our gardens
Need a free watering hack? Make the most of those summer thunderstorms with a spot of rain harvesting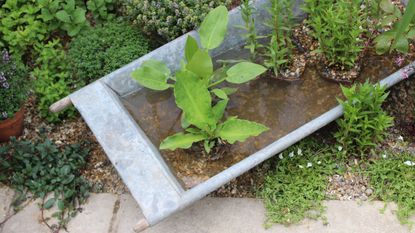 (Image credit: Heather Young/Future Publishing Ltd)
Rain harvesting – or 'rainscapes', if you prefer – might be one of the biggest garden ideas for 2023, but this growing social media trend is actually one of the oldest watering hacks around.
'My grandmother, living on a farm, did it all the time,' says Annika Zetterman, author of New Nordic Gardens: Scandinavian Landscape Design.
What is rain harvesting?
One of the most sustainable and cost-effective garden trends around, rain harvesting is (as you've likely guessed from the name) the collection and storage of rain water.
And, during this long hot summer, it's one of the best ways to make use of those sudden thunderstorms.
It's a watering hack that's close to the heart of Zoe Claymore, who designed The Renter's Retreat garden on behalf of The Wildlife Trust for this year's upcoming Hampton Court Flower Show (4-9 July).
Aiming to highlight how everybody can play an important role in helping nature to recover, regardless of whether they are are homeowners or renting their property, the budding garden designer has made sure to include plenty of rain harvesting methods in her small and shady courtyard.
'Summer storms give you an excellent chance to top up the water reserves in your garden to then water your plants and support wildlife over periods of drought,' explains Zoe.
Morris Hankinson wholeheartedly agrees, adding that failing to embrace the rain harvesting trend is one of the biggest watering mistakes a gardener can make.
Morris Hankinson is the founder and managing director of Hopes Grove Nurseries Ltd, the UK's only specialist grower-retailer of hedging plants.
After graduating with a Commercial Horticulture Degree from Writtle College, Essex in 1992, Morris established the award-winning nursery the same year on a half-acre plot at the 25-acre family farm in Tenterden, Kent. The business soon grew to cover the whole farm and now grows hedging plants across three nursery sites in the beautiful Weald of Kent totalling 130 acres, employing 20 full-time local staff, and serving over 17000 customers each year.
'Don't forget to use wastewater or rainwater whenever you can,' says Morris.
'Rainwater is a precious resource, and our reserves are at risk of becoming stretched because of a changing climate. Use the resource wisely by diverting your bath water to an outside water butt and collecting rainwater – I promise your plants will not mind.'
How to start rain harvesting
If you would like to join the rain harvesting movement (and why wouldn't you? It's one of those free garden ideas that just keeps on giving), keep on scrolling: we've looked out all the best ways to start collecting rain water in your garden.
And, as an added bonus, we've looked out all the benefits of this oh-so-clever watering hack, too. No need to thank us...
1. Install a water butt
The easiest way to start rain harvesting is to – drum roll, please – install a water butt on a solid, flat surface near a gutter downpipe. Or, if you want to get fancy with it, swap the downspout for a Japanese rain chain (he Japanese name 'kusari-doi' literally translates as 'chain-gutter').
'Rainwater is always the best option for plants,' says Chris Bonnet, founder of Gardening Express.co.uk. 'If you haven't got one already, install a water butt and you should have a plentiful supply of rainwater.
'Just remember to clean it to avoid any nasties lurking.'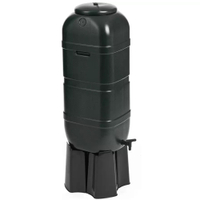 Strata Water Butt with Connection Kit, Tap and Stand | £35 at Argos
This Slim Water Butt Kit is ideal as an alternative to hosepipes in times of drought, as it collects and stores rain water effectively.
'To make the most of this "free water", always keep an eye on your water butt levels,' says Zoe.
'If they're high, attach a hose from the overflow valve into another container or run it into your planting beds to help capture and direct the deluge.'
2. Use pots, pans and containers
Not blessed with a water butt? Don't worry: you can turn to your list of upcycling garden ideas and repurpose some of your unused pots and pans.
'Just leave out a series of containers, pots and pans to capture the water,' says Zoe. 'You can then collect it together and use it to water your plants over the following weeks.'
This writer (hey there!) also makes a point of leaving her empty watering cans out in the open, which is quite possibly the laziest approach to rain harvesting possible. Just be sure to pop a little netting over the top, to prevent any small wildlife from topping in.
3. Try a wooden barrel
If you are looking for a prettier rain harvesting method, why not opt for a Scandi gardening trend and repurpose an old wooden barrel, such as this one from Amazon?
As Annika points out, you will find wooden water barrels being used throughout the Nordic countryside, usually in people's summer houses.
'It can prove a beautiful addition to your garden,' she adds, 'and looks very natural when sat close to a greenhouse or conservatory.'
4. Use rain catchers
Rain harvesting isn't just something you should do for your garden; it's also a brilliant way to look out for local wildlife during a heatwave.
As Catherine Capon, wildlife expert and communications consultant at Treedom, the digital tree planting platform who are on a mission to green the planet and help combat the climate crisis, puts it: 'During a heatwave, water sources can become scarce for both humans and wildlife.
Catherine suggests that you 'place shallow dishes or bowls filled with fresh water in your garden or outdoor areas'.
'Ensure these water sources are accessible to wildlife, especially birds and small mammals.'
Personally, we're very fond of using steel water catchers, like the ones seen above. Make yours part of your garden border ideas: that way, should they overflow, the water will siphon off into the beds and give your plants a drink.
These pretty handmade rain catchers (available via Etsy) almost look like garden art, don't they? What a great way to collect rain water for local wildlife.
5. Place potted plants in a trough
If your garden is filled with potted plants, consider popping some in a raised metal trough (as seen at RHS Chelsea Flower Show).
This way, they will be able to drink up rain water as and when it collects around them – and it means the water will be available at the root of your plants, too, which makes for a better and longer hydration session.
And on that note, I'd best nip out to the garden. With summer storms scheduled for the days ahead, I want to make sure I have as many rain harvesting methods set up as possible...
Is collecting rainwater legal in UK?
While some US states have specific rules and regulations around collecting rain water, there is no such issue here in the UK. In fact, many water companies and councils (specifically in the South East of England) will actively encourage communities to try their hand at rain harvesting, as it's such a sustainable solution.
What are the benefits of rain harvesting?
There are so many benefits to rain harvesting, not least of all the fact that it is a free solution to all of our garden watering needs.
1. Rainwater is better for your plants
2. Rain harvesting allows you to conserve your important drinking/tap water.
3. It's a more eco-friendly and sustainable solution, particularly if you leave out small water sources for local wildlife, too
4. It doesn't contain calcic, which is sometimes too heavy in our water systems.

Get the Ideal Home Newsletter
Sign up to our newsletter for style and decor inspiration, house makeovers, project advice and more.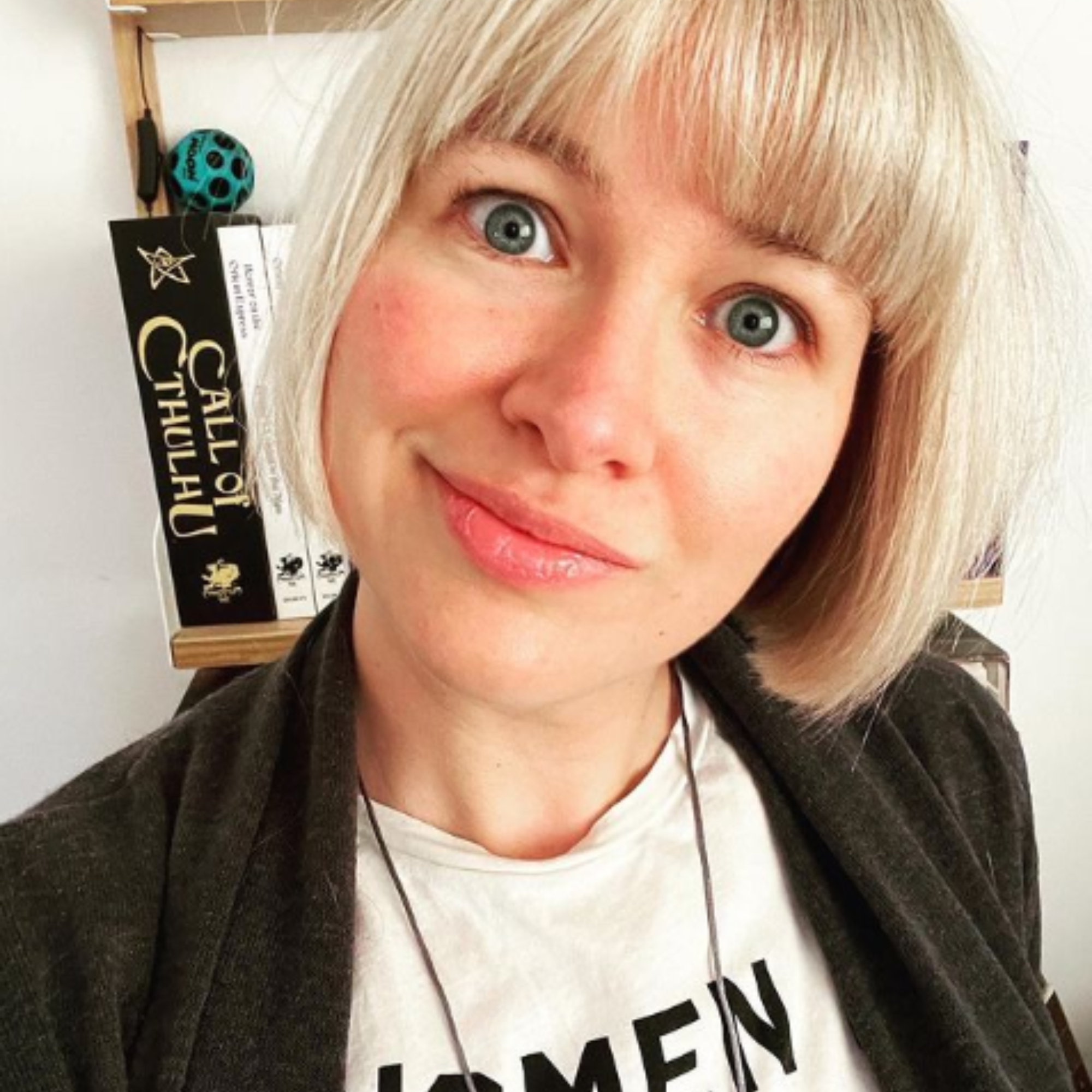 Kayleigh Dray became Ideal Home's Acting Content Editor in the spring of 2023, and is very excited to get to work. She joins the team after a decade-long career working as a journalist and editor across a number of leading lifestyle brands, both in-house and as a freelancer.