Are cordless vacuum cleaners worth it? Our honest opinion so you don't waste money on Black Friday
The pros and cons of switching to a compact, cordless model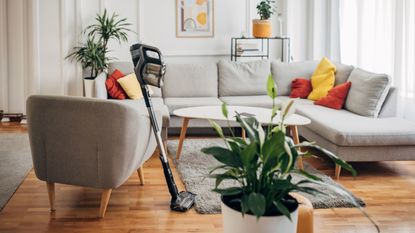 (Image credit: Getty Images)
Are cordless vacuum cleaners worth it? If you're shopping for a new vacuum cleaner, because either your current model has broken or you want an upgrade, it's a question you might find yourself wondering.
The slimmer and lighter models have become increasingly popular over corded vacuum cleaners in recent years, but this doesn't mean it's right for your home or cleaning routine.
The best cordless vacuum cleaners make light work of cleaning hard floors and carpets and are particularly well suited to smaller households where storage is hard to come by, but they do have some drawbacks. For larger families or those with pets, you might need a more powerful device, like one of the best vacuum cleaners, to get the job done.
All in all, there are many pros and cons that determine whether a cordless vacuum is worth it, and it will boil down to assessing what you need from an appliance. So, we've weighed them up to help you decide what to invest in (hint: if you're already shopping, then some fab early Black Friday cordless vacuum cleaner deals have already launched!).
Are cordless vacuum cleaners worth it?
'They're the ultimate machine for convenience and time saving,' says Andrew Ernill, head of marketing at Henry Vacuums. Whether you want to give a living room a quick zip around to spruce it up, or you need to vacuum up a spillage in the kitchen, cordless vacuum cleaners are super convenient to use.
But convenience often comes at a cost to power and longevity, so what are the pros and cons of investing in a cordless vacuum cleaner?
Pros
1. Lightweight
One of the biggest advantages of a cordless vacuum is that they tend to be much lighter than corded models, so you can easily lift it up and down stairs, as well as onto upholstery. Whether you're someone who struggles with joint pain and struggles to lift heavier appliances, or you're just fed up of lugging hefty vacuums from room to room, a lightweight model will be top of your list of features to look out for.
All it takes is to look at a corded vacuum to know that they're going to weigh considerably more, so if this is a top priority for you then a cordless vacuum will certainly be worth it. A lighter model does of course mean that something has to give though, so expect a smaller dust canister and a less powerful motor.
The Ideal Home team reviewed the Dyson Micro 1.5kg and gave it the stamp of approval as the best lightweight cordless vacuum, largely thanks to the ridiculously low weight of 1.5kg that's in its name.
'As well as testing dozens of them, I made the switch from a corded vacuum to a cordless vacuum and I wouldn't look back. I live in a flat, so I don't need all of the power that a corded model can pack in, and a cordless vac is so easy to move around my flat, especially a lightweight one,' says Ideal Home's Ecommerce Editor, Molly Cleary.
2. Manoeuvrability
Manoeuvrability comes hand in hand with a lighter weight. As we mentioned before, a cordless vacuum will be much easier to lift up and down stairs, as well as move around a room quickly as you clean. The lack of cord also makes it safer to carry as there's a lower risk of tripping up.
Not only will a cordless vacuum be easy to transport around your home, but it also requires less shoulder work when cleaning. For quick vacuums, you can easily make your way around a room without feeling like you've just worked out. Plus, the flexible joints of the vacuum make it simple to reach under sofas and beds, and into crevices. There's no need to switch plug sockets either, so that's even less time and fuss to factor into your cleaning routine.
'The lightweight design of cordless vacuums makes them a breeze to move around, and you don't have to deal with pesky cables that tend to get in the way, or cause difficulty when moving from room to room,' adds Andrew.
3. Compact
Perhaps one of the biggest pulls for buying a cordless vacuum is its compact nature. Living in close quarters means that storage to house a large corded vacuum cleaner is hard to come by, and in a smaller property, an appliance of that size isn't necessary anyway.
Whether you have to store a vacuum on the top of a wardrobe, at the bottom of a cupboard, or against the wall in your kitchen, many cordless vacuums are easy to take apart so that you can decrease the overall length. Plus, they often come with a holder that you can screw into your wall so that you can keep it on hand, hanging up. This makes it easy to grab and go, but also means you don't have to sacrifice valuable cupboard space.
4. Quick to use
Like we mentioned above, cordless vacuums are often kept out in your home - either hanging up on a wall or propped up in a room ready to be used. This takes all of the faff out of getting a vacuum cleaner plugged in and turned on. Instead, you can simply push the start button and quickly clean up a mess or speed-vacuum a room.
For busy, modern homes this is a must. From vacuuming under your baby's high chair (where their whole meal has ended up) to zapping around your home before guests turn up, there's nothing like the ease and speed that a cordess vacuum cleaner provides.
Cons
1. Limited power
With all of the benefits that we explored above, it's not possible that a lightweight and compact vacuum can have the biggest motor and suction power. If you're looking for a heavy-duty vacuum that can easily take on a large home and lots of dirt, then the SEBO Automatic x7 Excel ePower Upright Vacuum Cleaner won over Ideal Home reviewers to gain the 'best heavy-duty vacuum cleaner' title.
In short, if you find that your home gets particularly dirty and requires a deep clean more often, then a cordless vacuum cleaner might not be for you. With limited power, they're great for quick clean-ups but they won't be able to handle in-built dirt on high-pile carpets, so bear this in mind.
2. Shorter battery life
On some cordless vacs, you might find that the battery life is shorter. You'll also need to detach the battery from the vacuum and pop it on charge separately, in most cases, so this is important to remember to do frequently so you don't catch yourself out.
This does, however, mean you can purchase more than one battery and always have a spare one charged up. Brands have used this as a workaround for the smaller-battery issue and while it does come at a cost, it's a great way to get the best of both worlds.
'Though the Dyson that I use does have a fairly small dust canister, I find it really easy to empty after every use to keep things nice and clean. While battery life will also be a concern for those with larger homes, for me, the running power of a cordless vac is just fine,' adds Molly.
3. Smaller dust canister
You'll probably have grasped by now that cordless vacuums' main use-case is for cleaning a smaller home, or for vacuuming in shorter bursts. As a result of the space-saving build, the dust canister also tends to be smaller than traditional corded vacuums.
The bottom line is that you'll have to empty the dust canister much more frequently, and while this is bad news for those of us who are a tad lazy (myself included), it's not the end of the world considering the pros that a smaller vacuum has. In a small flat that I share with two other people, I find that I have to empty the canister of my Vax Blade 4 cordless vacuum cleaner after every use - a bit of a faff, but it's now built into my cleaning habits.
If this is something you're really keen to avoid, then your best bet is to explore the best robot vacuums (many of which have self-emptying functions). This takes the legwork out of vacuuming and is great for smaller spaces, but they're likely to come at a higher cost than cordless models.
Our verdict
The drawbacks of a cordless vacuum cleaner are a direct byproduct of the huge benefits. The compact nature of a cordless vac means that naturally you're sacrificing on battery life, power and dust-canister capacity, but you're gaining a whole lot in terms of speed and convenience.
So it's important to weigh up exactly why you want or need a cordless vacuum. If you've made it this far we can surmise that you're strongly considering purchasing a new vacuum, so think about whether you need a device to deep clean your home or whether what you're looking for is just a convenient vac to make life easier.
If that is your priority, then we think cordless vacuums are entirely worth it. For flat-living or using as a solely upstairs or downstairs handy vac, it's bound to make your cleaning routine more streamlined and your home spotless.
Get the Ideal Home Newsletter
Sign up to our newsletter for style and decor inspiration, house makeovers, project advice and more.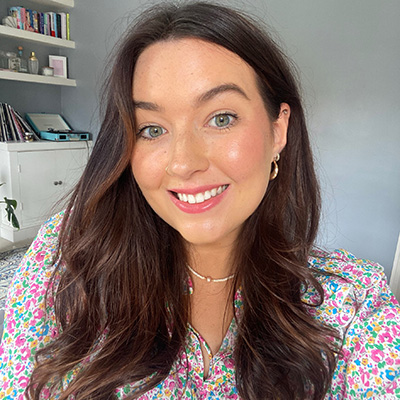 After starting out her journey at Future as a Features Editor on Top Ten Reviews, Holly is now a Content Editor at Ideal Home, writing about the best interior ideas and news. At Top Ten Reviews, she focussed on TikTok viral cleaning hacks as well as how to take care of investment purchases such as lawn mowers, washing machines and vacuum cleaners. Prior to this, Holly was apart of the editorial team at Howdens which sparked her interest in interior design, and more specifically, kitchens (Shaker is her favourite!).