Out of laundry detergent? 5 household cupboard alternatives you can use in an emergency
No laundry detergent? No problem...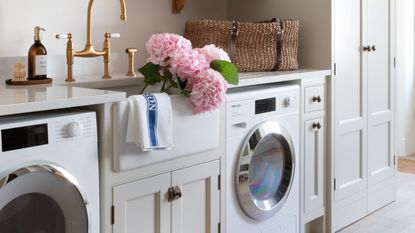 (Image credit: Future PLC)
There's nothing worse than loading up the washing machine in either your kitchen or utility room just to come to the realisation that you're all out of laundry detergent. If you're here, I'm guessing you either a) don't feel like running to the store, or b) you need to get this load of laundry clean ASAP, so what other options do you have?
To avoid having to find yourself in this precarious situation again, it pays to have a couple of laundry detergent alternatives up your sleeve for those times when desperate means call for desperate measures – and we've asked the experts for their alternative cleaning product solutions to give you the quick fix you need.
What to use if you've run out of laundry detergent – 5 common household substitutes
'Running out of laundry detergent can be a bit inconvenient, but, luckily, there are several DIY alternatives you can go for to wash your clothes when you're in a hurry,' starts Petya Holevich, cleaning supervisor at Fantastic Services.
'However, if you opt for them, keep in mind that, just like laundry detergent, they'll be most effective when used sparingly and it's actually recommended to use them that way.'
Here are 5 laundry detergent alternatives to consider when you've run out of your go-to detergent. And who knows, you might even cut the cost of laundry with these household substitutes!
1. Baking soda
Although there are a couple of key things you should never clean with bicarb, fortunately, clothes are not something to worry about.
'Baking soda is a versatile and commonly used cleaning agent that can also help remove stains and unpleasant odours from your clothes,' says Petya.
'To use it as a substitute for laundry detergent, simply add 1/2 cup to 1 cup of it to your laundry load in place of it. You can also add it even if you do have laundry detergent on hand and it'll help soften the water, which can improve the detergent's cleaning performance.'
2. Soda crystals and white vinegar
'You could always use soda crystals and vinegar,' advises Roxy Greensmith at Clean and Tidy Home Show. 'Not only will it clean your clothes but also help flush the machine's pipes out.'
Given how many things you can clean with white vinegar, this is particularly useful if you also want to clean your washing machine in the process.
To do this, Laura Mountford, author of Live, Laugh, Laundry (@lauracleanaholic) says, 'Add a cup of soda crystals in the drum and use some white vinegar in the drawer of your washing machine.'
3. Lemon juice
'Lemon juice can help brighten white fabrics and remove stains,' says Petya. 'To use it as a laundry detergent substitute, combine the juice of 1 lemon with water and add it to your laundry.'
'However, be careful with coloured clothing because it can have a bleaching effect,' she warns. 'If you're concerned about colour fading or potential damage, perform a spot test on a small, unnoticeable area before washing the entire fabric piece.'
4. Shampoo or washing up liquid
'If you're in a hurry, you can also use a small amount of mild shampoo or liquid dish soap instead of laundry detergent,' says Petya.
'However, if you go for this option, make sure it's mild and doesn't contain bleach or harsh chemicals. Also, keep in mind that products with additives, such as moisturiser, can prevent your clothes from being washed well.'
'If you're a parent and have a baby body wash, it'll be a very suitable product for that purpose.'
Matt Ayres, appliance expert at RDO Kitchen and Appliances adds, 'If, at the end of the cycle your clothes are covered in leftover suds, you can use vinegar to remove them.'
5. Vodka
'This may seem unusual, but vodka can also help you wash your clothes if you're really desperate and have nothing else on hand,' assures Petya.
'However, this alternative should only be a short-term solution and will only work if you have slightly smelly but still clean clothes. To use it, mix vodka with equal parts water into a spray bottle and spritz the clothes that need washing after you've turned them inside out.'
As with any natural cleaning hacks, be sure to keep in mind what substances you should never mix to avoid causing more harm than good.
So you've saved yourself having to run to the supermarket when you least feel like it now you've got these emergency laundry detergent alternatives up your sleeve. You're very welcome.
Get the Ideal Home Newsletter
Sign up to our newsletter for style and decor inspiration, house makeovers, project advice and more.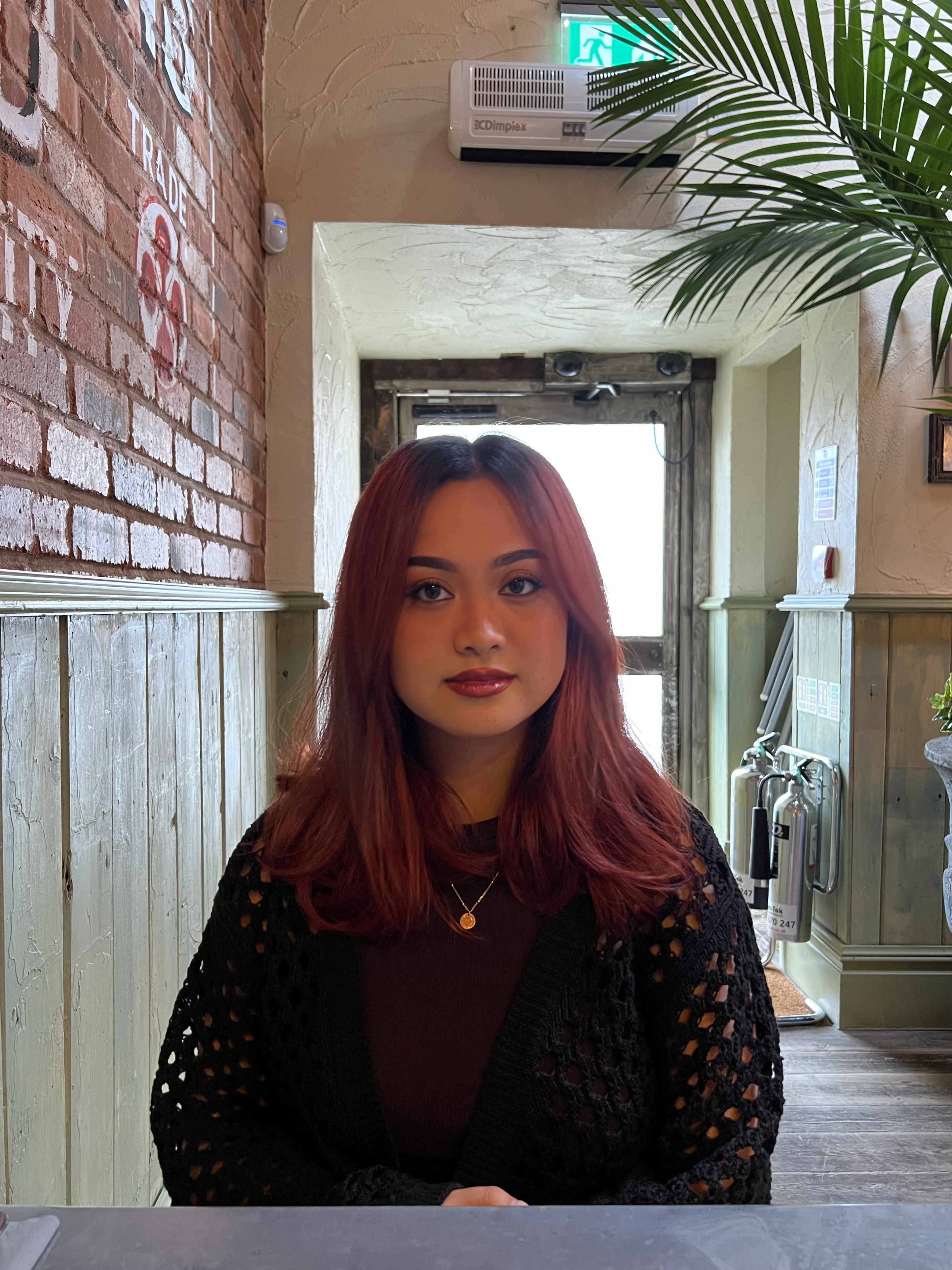 Jullia Joson is Ideal Home's Junior Writer. She's always loved all things homes and interiors, graduating with a bachelor's degree in Architectural Studies from the University of Nottingham in 2022. Previously, she was an Intern Editor for ArchDaily. Now focused on news stories, Jullia can be found down the TikTok and Pinterest rabbit hole scrolling through any new and upcoming trends, hacks, and home inspiration.