As a houseplant lover, here are 16 things I'll be buying in the Black Friday sales
Spruce up your house with these discounts!
Ideal Home Newsletter
The Home Of Great Ideas For More Than 100 Years
Thank you for signing up to . You will receive a verification email shortly.
There was a problem. Please refresh the page and try again.
We are becoming a nation obsessed with houseplants! But this year in particular (with us spending more time inside than ever before) our love for greenery has blossomed. Not only have houseplants been shown to have a positive impact on our mental health and wellbeing but they're also great for our physical health, as many provide much-needed anti-pollutants, ensuring the air we breathe is fresh and full of oxygen. So it's easy to see the appeal of them!
Not to mention they look lovely dotted around a living room, bedroom or even bathroom and are a great talking point when guests come over. From tall, floor-standing plants to pretty trailing foliage, there are lots of ways you can use plants to dress your space. And, for those who can't be bothered to water, feed and dust them, artificial designs are incredibly realistic these days.
Related: Best Black Friday furniture deals 2022 – all the latest offers from John Lewis, Argos, Amazon and more
If you thought Black Friday was all about appliances and furniture, then plant lovers rejoice! This year, there are lots of great discounts to be found on stylish planters, real plants and artificial plants to green-up your home.
---
Black Friday houseplant deals – quick links
---
Black Friday planter deals
If, like me, you have a growing collection of plant pots and are constantly looking for new ones, this year's Black Friday sale has some wonderful designs to be found…
Two Hanging Metal Planters: were £95, now £61.75, Cox & Cox (opens in new tab)
This set of two planters is perfect for livening up a dull corner. Made from iron, they are solid, but look contemporary.
---
Black Friday potted plant deals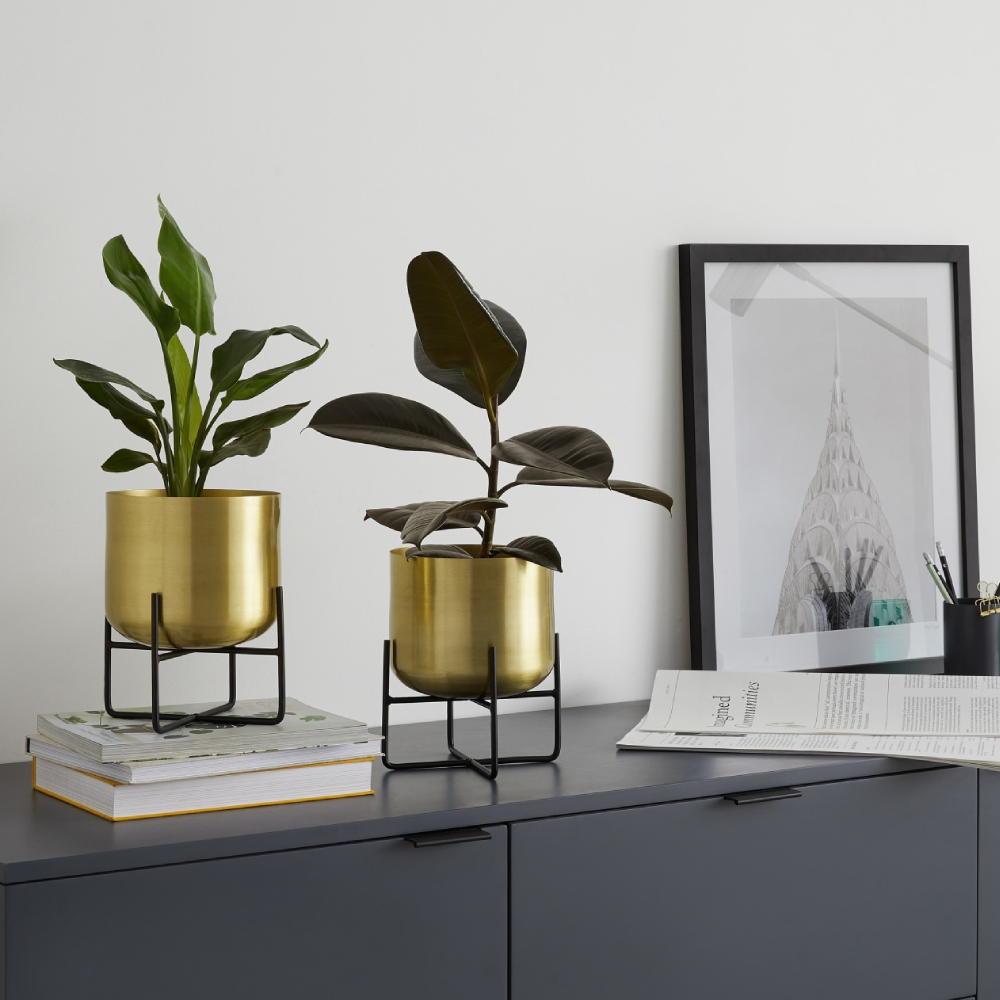 This year, I've spent hours in lockdown browsing for plants - big and small - and have been delighted by the sheer amount of choice that's out there. I'm always looking for an excuse to add to my ever-growing green living room (which vaguely resembles Kew Gardens at this point) and the Black Friday shopping extravaganza is the perfect time to indulge. From petite succulents to frothy floor-fillers, there are a number of goodies to feast on in the sales. Here are five of our favourites that should be on every plant parent's radar...
Phalaenopsis 'White Wild Orchid': was £29.99, now £22.49, Crocus (opens in new tab)
Crocus is offering 25% off houseplants as part of its 'Green Friday' event. This beautiful Phalaenopsis is delicate looking but easy to look after. Stands 30cm tall.
---
Black Friday artificial plant deals
And, for those of you who just don't have green fingers, there are lots of deals on fabulous fakes, too! The perfect solution if you want to put a plant in a tricky spot in the house where the real thing wouldn't thrive, these are the ultimate time-saving solution.
---
Related: This antique-style mirror is in Wayfair Black Friday sale, and it's a dead ringer for Fearne Cotton's
So what are you waiting for? It's time to stock up on houseplants, pots and accessories and give your spaces the green makeover they deserve.
It's also worth pointing out that there are plenty more options out there if you do a little digging. In fact, some retailers even have categories to help you along with your purchase, including 'unkillable' categories for those who struggle to keep their plants alive.