Meet the woman behind Liberty's magical window display
Liz Silvester is the woman behind Liberty's spectacular window displays, and if there's one thing she's learnt from 16 years in retail, it's that you can't rush perfection
Having previously created eye-boggling installations for Gucci, Prada, Selfridges and Harrods, Liz Silvester joined the team at Soho's Liberty in 2014. The biggest job on her 'to do' list is to co-ordinate the historic department store's legendary Christmas displays. She lives in a two-bedroom terraced house in Brighton with her cat, Lola.
What is Christmas at Liberty like?
Christmas at Liberty is always a mammoth project. This year, we built the window sets from scratch, and added chandeliers and claw-style lights to the building's exterior. The atrium is decorated in red-velvet swags to make it look like the Royal Opera House, and the whole ground floor is covered in garlands infused with Diptyque scents. There are 80 Nutcracker-inspired Christmas trees dotted throughout the store. Once everything is in place in early November, I relax and plan a holiday.
Do you make Christmas decorations for friends and family?
Friends often ask me to make them Christmas decorations. I use whatever's lying around that is personal to them. They usually involve cuttings of foliage from the garden, which we will go out and pick together, plus some fabric that I've brought along.
Have you always had a passion for fabric?
I have a ridiculous amount of fabric at home. I've collected it since I was a little girl. When I studied at the Royal Academy, Paul Smith donated around 70 rolls of fabric to help me build my coursework. Rolls and stacks of fabrics are a common theme in my house. The one thing that gives me most pleasure in my home is seeing a beautiful array of fabric on seating.
Where is home?
I live in a 170-year-old house in Brighton. When I bought it five years ago, it was a wreck and I've been fixing it up ever since. I took up the floorboards to put in new joists and replaced all of the windows with traditional sashes. Now I'm about to start decorating the inside, which is the fun part!
How would you describe your style?
My house is a collection of all the things that I love. There's no fixed trend or style; it's an extension of me and my personality. It's all quite pared back at the moment, but I'll be filling it slowly with all of my crazy furniture, collections of fabric, art and studio bits.
Do you have any decorating advice?
Start with a great base, like an amazing colour. It will be the backdrop you need to bring your objects to life, then you can build slowly from there. I'm a lover of colour and I'm not remotely scared to use it, but there's a limit, and in the past I've been guilty of pushing it too far. It's important to take your time with decorating. It's okay to do a bit at a time and live with it and review it. One thing responds to another. Some
of the most amazing interiors are put together over time.
Which room do you love most?
My favourite room is my bathroom. It has a little window looking out onto the sea. With help from a plumber, I made the shower from reclaimed bits of pipe and hose taps from salvage yards. It looks like an outdoor shower, in copper and enamel. I plan to fill the bathroom with plants, from floor to ceiling.
Interview by Ginevra Benedetti
Get the Ideal Home Newsletter
Sign up to our newsletter for style and decor inspiration, house makeovers, project advice and more.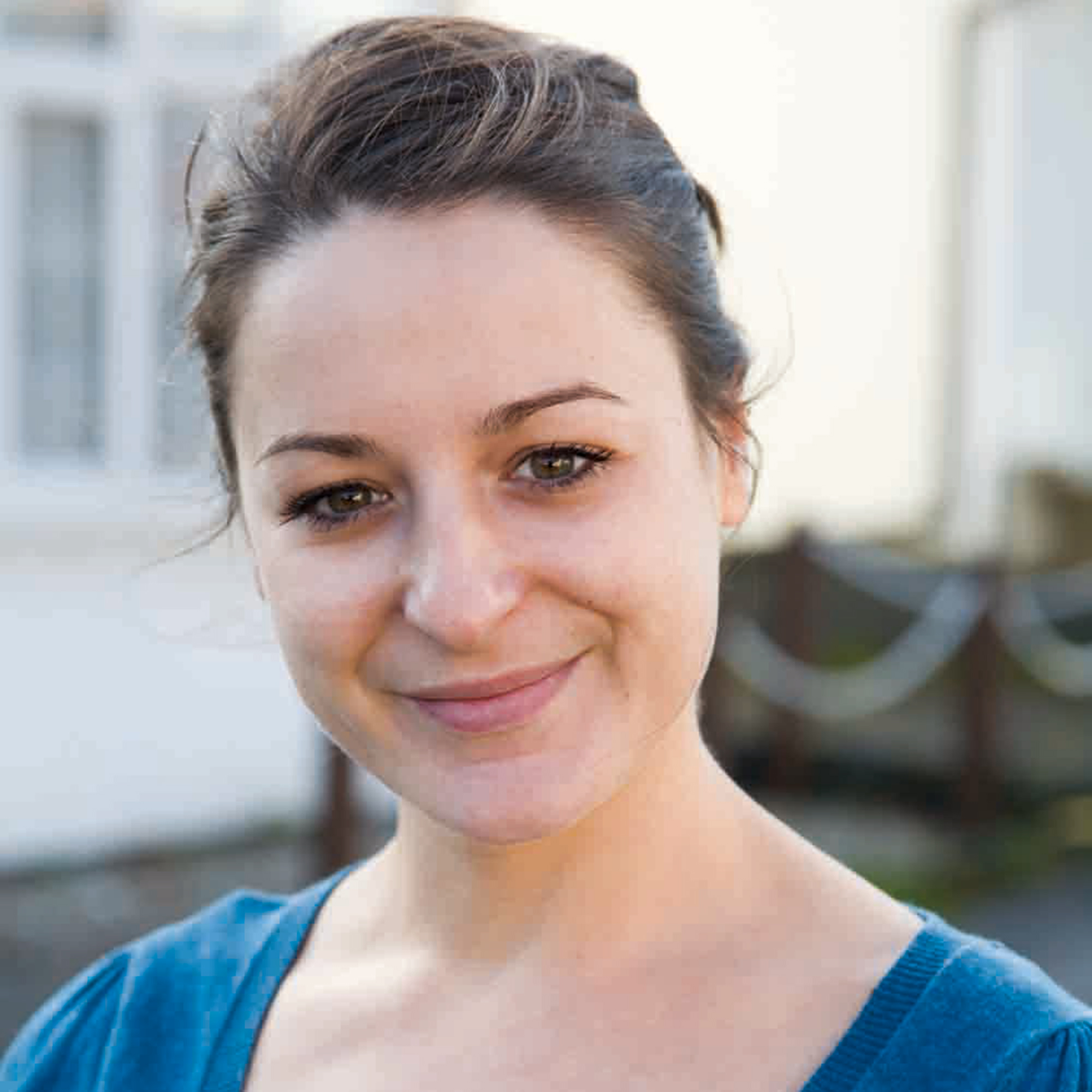 Ginevra Benedetti has been the Deputy Editor of Ideal Home magazine since 2021. With a career in magazines spanning nearly twenty years, she has worked for the majority of the UK's interiors magazines, both as staff and as a freelancer. She first joined the Ideal Home team in 2011, initially as the Deputy Decorating Editor and has never left! She currently oversees the publication of the brand's magazine each month, from planning through to publication, editing, writing or commissioning the majority of the content.