The home decor trends that are going to be big news in 2023 - watch this space
These are the new looks to be in the know about this year according to interior experts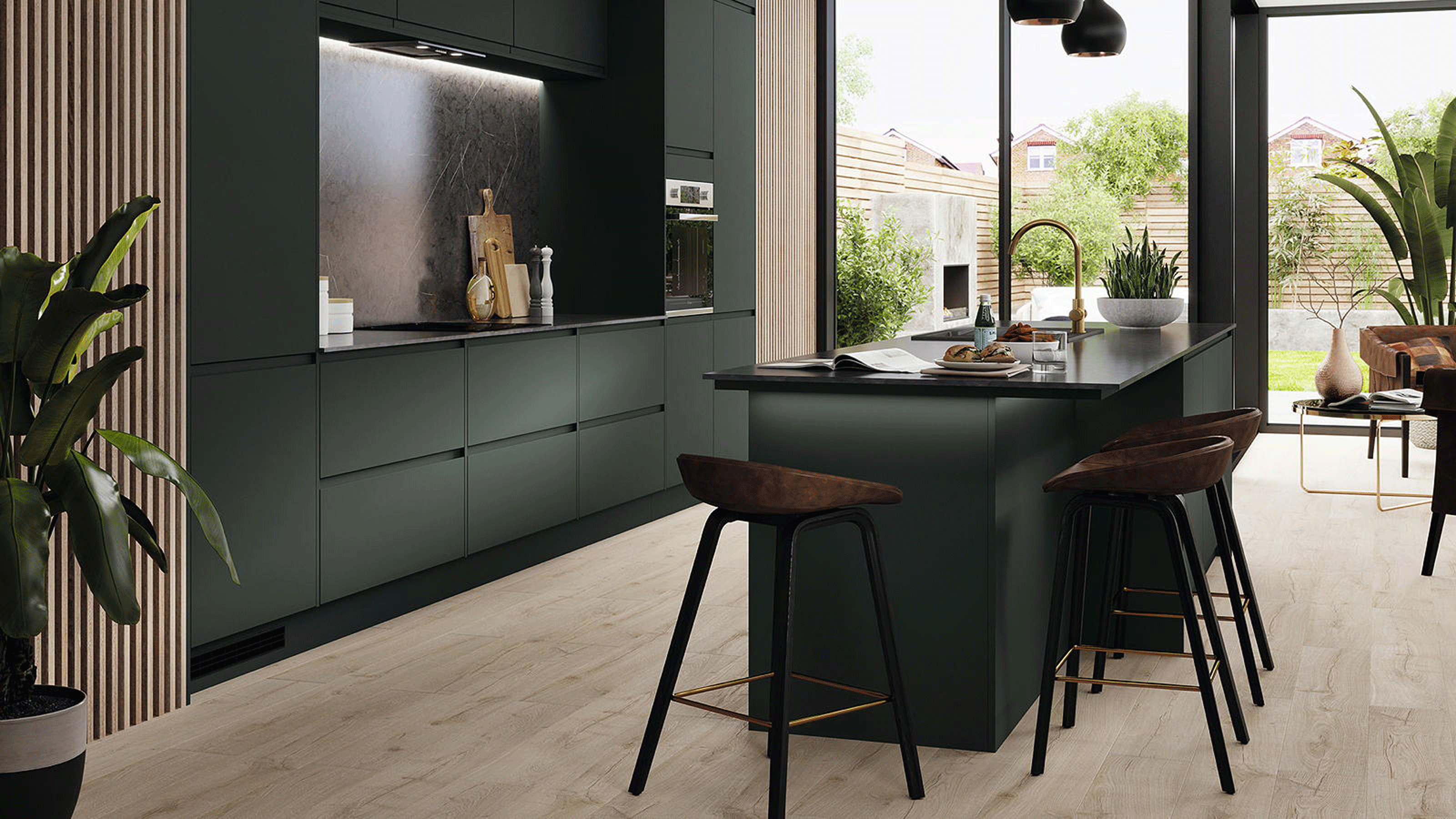 (Image credit: Future PLC)
It's always exciting when a new season arrives and it's time to update your home decor trends for 2023. A new year begins and just like you refresh your wardrobe with new accessories, maybe some new shoes or a coat, our interiors can also benefit from a bit of a refresh.
Our homes are a constantly evolving mix of all the things we love – as they should be. So as with new season fashion trends, it's the new emerging home decor trends that tempt us to update our homes – rather than change them entirely.
From living room trends to wallpaper trends and paint trends there are plenty of simple ways to update your space for the new year.
Home Decor Trends 2023
Unsurprisingly, the predicted trends to watch for in 2023 are all about bringing people together and creating joyful memories by entertaining at home and using each room to its full potential. Sustainability is key too, with recycled materials and considered products.
There are no escaping trends. Whether you live by them or feel totally unaffected, from popular paint shades to furniture choices, everything designed for our homes is influenced by a wider trend.
If you want a good overall understanding of what to look out for in 2023, here are our top 10 to keep an eye on...
Trend 1. Entertaining at home
With life getting back to normal it seems that entertaining friends and family is becoming more popular – and staying in is the new going out. 'Hosting at home is an emerging trend that we expect to see grow into 2023,' says Sarah O'Sullivan, Partner & Home Product Designer at John Lewis. 'We've seen sales of dining tables, benches, dining chairs and tableware sets all on the rise.'
Matt Siberry, Head of Home at Pinterest UK agrees, having noticed an increase of 25 per cent for 'dining tables' on Pinterest; 'People will be cooking with the intention of sharing meals,' he explains.
What better time to update your home with some sharp new modern dining room ideas, now is definitely the time to invest in charge plates and those smart cocktail glasses you've been eyeing up.
Trend 2. Comfortcore
In 2022 we saw a trend for fluid lines and snuggly materials and that's set to continue into 2023, with a real focus on cosiness in the home and soft, welcoming furniture. 'We'll see calm and restorative spaces that use beautiful natural materials and textures,' says Sarah O'Sullivan from John Lewis. 'Bouclé isn't going anywhere!'
Spherical shapes and rounded edges will be popular when it comes to furniture and lighting – and even on prints in artwork and on rugs too. Although these shapes feel naturally calming, they can still make show-stopping pieces.
'After more than two years of turbulence, we're looking to our homes for comfort and reprieve,' says Wayfair's resident style advisor, Nadia McCowan Hill. 'Drawing moments of calm from whisper-soft tones and curved cocoon-like forms. Comfort will be key in 2023.'
Trend 3. Viva Magenta
The global authority, Pantone, announced its Colour of the Year for 2023 – Viva Magenta (Pantone 18-1750) and we're loving this bright and bold choice. This crimson-red hue is said to be brave and fearless, depicting optimism and joy as well as resilience and outside-the-box thinking to create a better world.
'In this age of technology, we look to draw inspiration from nature and what is real,' says Leatrice Eiseman, Executive Director at Pantone. 'Viva Magenta descends from the red family, and is inspired by the red of cochineal, one of the most precious dyes belonging to the natural dye family as well as one of the strongest and brightest the world has known.'
Trend 4. Dark and textured worktops
For a while now it's all been about light, neutral kitchens with kitchen worktop ideas to match, but this year sees that set to change with black and dark-coloured surfaces making more of an appearance. Providing an elegant and dramatic contrast to a mostly white or light, neutral kitchen, you can expect to see these dark worktops work beautifully with coloured cabinetry too.
Not sure about all-black? Try a worktop or slab splashback in a rich ebony base that's showered with chalky-white lines for a natural marble-inspired look instead.
'Dark, matt surfaces that add depth and texture are growing in popularity,' says Mor Krisher, head of design at Caesarstone. 'In recent months, we've seen an ever-growing number of customers opting for dark surfaces.'
Trend 5. Multifunctional spare rooms
While bedrooms became offices during the pandemic, it seems that for 2023 we are opting for desks in spare bedrooms or living areas instead.
'The return to the workplace for many has meant the home office and spare room has been adapted once again,' says Matt. 'This year, the spare room is set to be multifunctional, with searches for "home office with sofa bed" jumping (70 per cent) from last year, helping to host visitors from far away, while still having access to a working space at home.'
If you do need a desk in your bedroom, then you're not alone there's been a rise in dressing tables that can function as desks. Kate Usher, Senior Trend Consultant at Trend Bible, says: 'Hideaway work desks are a great option – with a curtain or a pocket door you can use to shut away your office space at the end of the working day to increase calm.'
Trend 6. Flawsome
The clue is in the name for this trend, which is all about sustainability and taking the things we love – even if they're flawed – and reusing them. Whether that means buying secondhand furniture to update your space and your home, or giving some of yours a new home, it's about taking the old and making it perfect in its own imperfect way.
'As we move into 2023, we expect that the desire to decorate with sustainability in mind will continue to be prevalent,' says Maryanne Cartwright, head of design at Graham and Brown.
'We'll see interiors that embrace the Flawsome trend, a design quality that celebrates the imperfections in previously hidden objects or artworks by restoring their beauty and giving them a new life. This idea that we can curate a unique identity by marrying the old with the new and re-working preloved materials, is something that we predict to see in modern interior design.'
Trend 7. Sociable spaces
With more time spent indoors and the focus on entertaining and socialising, the living room is due to see us being much braver this year with our interior choices – and our pick of seating and sofas, too.
'In the living room of 2023, there will be many different looks,' says Kate Usher at Trend Bible, 'but what is certain is that we'll see more confidence and individualist aesthetics, with people indulging their personal tastes and desires, being less afraid of judgement, and creating a space that is purely for them.'
With that comes less of a need to have every piece match. 'We'll also switch up where people can relax, whether it's a stool, armchair or a sofa, allowing it to be rejigged easily depending on the occasion,' says Pinterest's Matt Siberry.
Modular sofas have also become more popular in the last year, due to their multi-use shape being perfect for communal lounging. 'They offer up additional seating which is great for hosting guests,' says Sarah O'Sullivan at John Lewis. 'Our living rooms need to be comfortable and can help us unwind and relax, but without compromising on style and personality.'
Trend 8. Insta-worthy rooms
We've seen interiors getting braver and more daring thanks to platforms such as Instagram, but for 2023 we're seeing a trend to really embrace the bold and create unique schemes that are bursting with personality and ready to show off.
According to Carpetright, 'bold, eye-catching, packed with colour and pattern, the Instaworthy trend mixes the unexpected with the classic, and gets away with it!'
From the retro wood bar and leopard-print bar stools to the statement carpet and oversized chandelier, this interior is a great example of the level of pattern splashing, colour clashing and impactful design that you can expect this year. If you take one thing away from this trend, let it be to indulge in what you love – and be brave with your choices.
Trend 9. Waves
We've seen the demand for scalloped shapes take off in 2022 and are pleased to report that not only is this trend not going anywhere, but it's also evolving for 2023. New to the scene are wave shapes and sea colours, inspired by the coastline, and you'll notice these waves on everything from squiggly lamp bases and furniture legs to table tops and cushion motifs.
Add in some dreamy blue and green ocean hues and you've got yourself a contemporary scheme that's not only calming, but perfect for easing into the new year.
Trend 10. Bathroom retreats
Wellness has been a huge buzzword over the last year and with that comes an increase in people wanting to take time for themselves, retreating to a private place where they can practice self-care – and what better place to relax than your bathroom?
'Continuing the trend of wanting a tropical wellness retreat at home, the shower will be elevated to its rightful place as a relaxing ritual,' says Pinterest's Matt Siberry. 'We've specifically seen this as people are searching for "luxury shower" and "body mist" inspiration.
But what about bathroom decor? How are bathroom trends changing for 2023? 'Adding personality to your bathroom without spending a lot, such as injecting colour and pattern through bath towels and switching up accessories such as loo roll holders and storage options, will be big,' says John Lewis's Sarah O'Sullivan.
'As for fixtures and fittings, as we shift away from grey colours in the home, we'll also see a shift away from chrome finishes. Matt black finishes provide the most modern update to complement bold colours, with soft brushed gold also offering a complimentary shade to natural beige hues. Coloured sinks are also making a comeback, although thankfully in more appealing finishes than the shiny plastic/enamel pedestals of yesteryear,' says Kate.
What is the key decorating trend for 2023?
The key decorating trend is definitely to be more daring and expressive than ever before, as we reconnect with a world that felt closed to us last year. Make bolder colour choices, embrace more patterns, mix your styles if it makes you happy, and find joy in the unexpected.
As sustainability continues to be in the forefront of people's minds for 2023, make more informed choices when updating your home and don't be afraid to re-use, recycle and re-imagine items that might seem 'out of date'.
With the cost of living rising, try some easy DIY projects or upcycled furniture ideas and remember most trends have been here before, so perhaps you have the perfect item to refresh your home, hidden away in a cupboard.
If not, it's the perfect excuse to visit the family and raid theirs instead!
Get the Ideal Home Newsletter
Sign up to our newsletter for style and decor inspiration, house makeovers, project advice and more.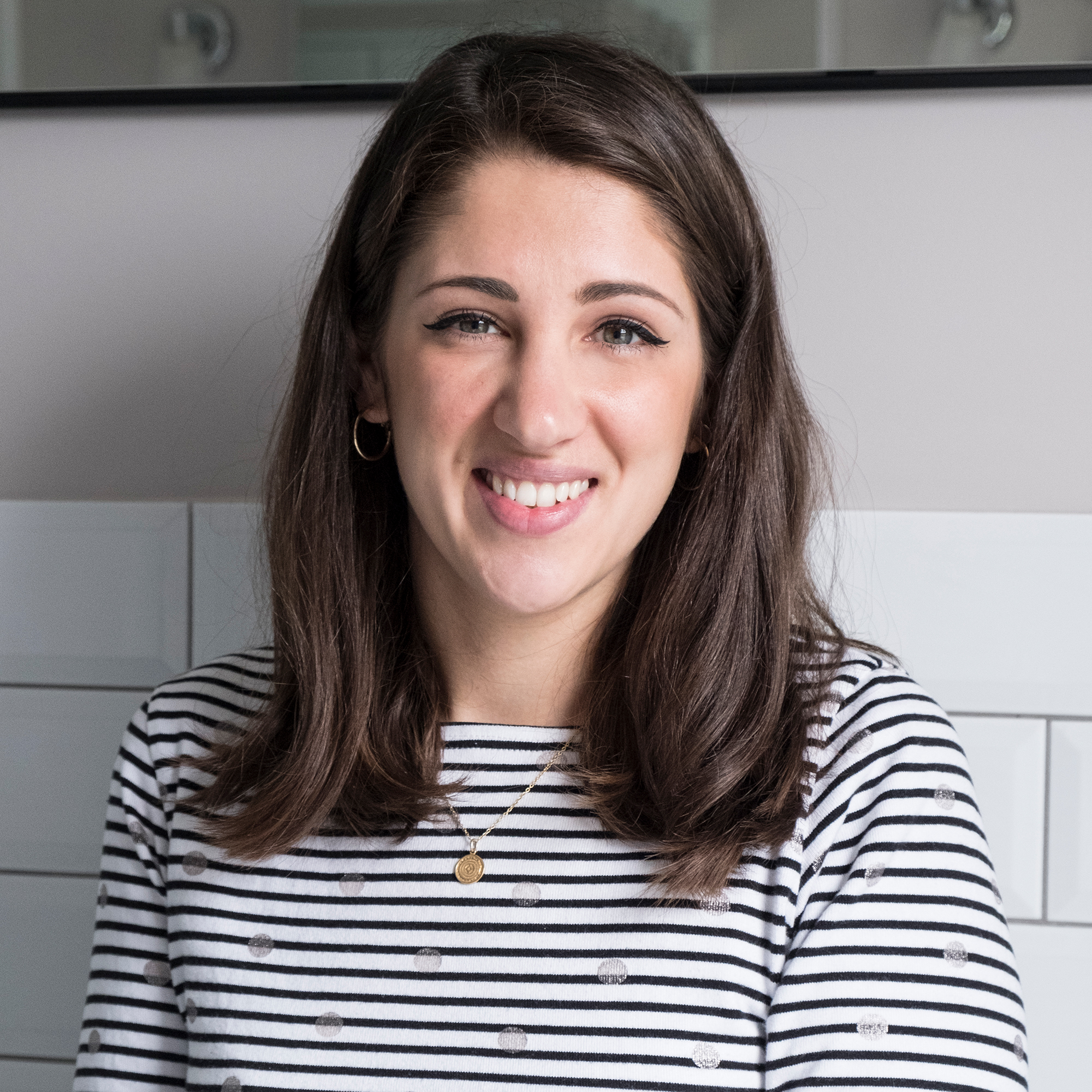 Holly Walsh has been Content Editor at Ideal Home since 2021, but joined the brand back in 2015. With a background of studies in Interior Design, her career in interior journalism was a no-brainer and her passion for decorating homes is still as strong as it ever was. While Holly has written for most of the home titles at Future, including Livingetc, Country Homes & Interiors, Homes and Gardens and Style at Home, Ideal Home has always been her ideal home, and she can be found sharing her expertise and advice across both the printed magazine and the website too.