How to plan a loft conversion - Everything you should know before you start planning
Learn how to plan a loft conversion and transform unused roof space into a practical room while also increasing your home's value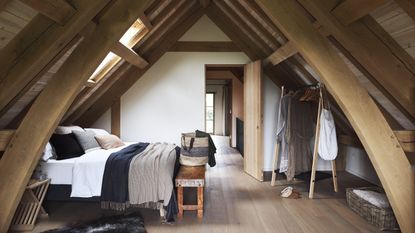 (Image credit: Future/Adam Carter)
Knowing how to plan a loft conversion can seem daunting, however, it is one of the easiest and most cost-effective ways to extend your home.
While the most common loft conversion ideas, see this storage space converted into a bedroom or home office, you can transform it into whatever you need – whether that's an additional bathroom, guest bedroom or generous master suite. Plus, it will be at a fraction of the cost of extending through other means.
As of 2023, the average 30-square-metre home extension will cost around £66,000 and can eat up a significant portion of your garden. According to Checkatrade, the average loft conversion costs £27,500 for a basic design.
How to plan a loft conversion
Knowing the fundamentals of how to plan a loft conversion will help you to ensure efficiency in your project, which will save you time and money in the long run.
However, before you start looking into how to plan a loft conversion, it's worth knowing some of the benefits of a loft conversion:
It's possibly the largest square footage of unused space in your home, yet often the simplest and least disruptive to convert
It's certainly more cost-effective and less stressful than moving house
If you don't have to extend, all you may need to do is strengthen the floor, insulate and add windows
Quicker, safer and more cost-effective than a basement conversion
Likely to improve your home's insulation which will cut heating bills
Can be turned into any room from study to bedroom to bathroom
Before you get carried away with attic bedroom ideas, however, it is important that you take time to consider all factors before progressing with work. This is where learning how to plan a loft conversion really comes into its own.
Checking your loft's suitability for conversion
The first step in figuring out how to plan a loft conversion is to assess whether your space is viable. 'Most properties will be suitable for a loft conversion as long as the loft measures 2.3m at the highest point. Other features that will help you decide whether your loft space is suitable are the pitch of the roof, the type of structure, and obstacles, such as water tanks or chimney stacks,' explains John Allen, managing director at Econoloft.
Pre-war buildings with steeply pitched roofs are often the easiest to convert, but there will always be structural considerations when turning this space and most lofts need additional support from steel beams to strengthen the floor and roof.
Before beginning any construction work you will need to have architectural plans drawn up, that meet either permitted development or planning permission requirements as well as party wall agreements if your home is joined onto another at either side. Your loft conversion must also pass building control inspections for it to be compliant.
Unlike an extension, because lofts are relatively self-contained in the early stages of building, they can be accessed from the outside – meaning you can continue living in the house while the work is carried out.
Budgeting a loft conversion cost 2023
In order to determine whether a new addition is good value, you must think of both the outlay and the return on your investment.
'A well-designed loft conversion can add more value for money per square metre than any other extension project, adding around from 20 to 30% to the value of a home,' reveals John Allen.
According to the experts at Checkatrade, a basic Velux loft conversion has an average cost of £27,500, while the popular dormer design is close to £45,000.
Loft conversions are one of the best extension ideas for bungalows as they can drastically increase the livable space without compromising on your garden or affecting your home's existing layout.
Adding a bathroom to your loft conversion
Bathroom ideas can be a valuable addition to your loft space – including another wash space will prove practical for day-to-day life and will also add value to your property.
'The difficulty of incorporating attic bathroom ideas depends on the loft's current layout, the available space, and the proximity of existing plumbing and drainage systems,' says Daniel Kerley, company director at Loft Living.
'With plumbing, the cheapest and easiest way is to make sure your new bathroom sits over the top of an existing one. It makes running water and soil pipes much easier,' says Barrie Cutchie, design director at BC Designs. 'You'll need to check your water pressure. Adding in an extra floor means water has further to travel upwards which can cause issues. This can easily be alleviated by installing a pump to generate water pressure: you'll need to know before plumbing things in whether a pump is required.'
It is advisable to consult professionals when installing a bathroom in a loft conversion as you need to ensure the addition complies with building regulations for ventilation, electricity and water supply, and drainage. 'Depending on the weight and load-bearing requirements of the bathroom fixtures, such as the bathtub or shower, you may need to reinforce the floor structure. This could involve adding extra support beams or joists to ensure the loft can accommodate the extra weight,' adds Barrie.
Loft conversion installation
While a loft conversion will prove less intrusive than a full-scale extension, it will still cause some disruption. The exact time frame will depend on your individual circumstances – size; design; complexity and availability of building materials. Plan it to last for at least several weeks up to a few months.
'If structural changes are required, such as installing new beams or reinforcing the floor, it may involve some noise, dust, and temporary inconvenience, and if a bathroom or additional electrical wiring needs to be installed, there may be some disruption to existing services. However, experienced contractors can often minimise this by careful planning and co-ordination,' says Daniel.
'Your contractor should be able to explain the likely impact on your day-to-day life but ultimately, you are building another storey on your property, often while remaining in situ, so the reality is that it will cause some disruption.' It may be worth considering staying somewhere else during the works if they will be very disruptive.
Loft conversion planning permission
Most loft conversions will come under permitted development, so won't require planning permission. Check the Planning Portal (planningportal.co.uk) which comprehensively covers all permissions for loft conversions online. However, there are some key rules to which you need to adhere to:
Materials must be similar to those used in the existing house.
The size should not exceed the original roof space by more than 40 cubic metres for terraced houses or 50 cubic metres otherwise.
The conversion must not exceed the height of the existing roof.
The eaves of the original roof are maintained (or reinstated).
You will need planning permission to include verandas, balconies or raised platforms.
As with any addition to your home, it is worth consulting with experts to ensure that your new addition will be compliant with the required rules and regulations. 'Consult with your local planning authority or a professional architect or builder who has knowledge of local regulations, as they will be able to assess your specific circumstances and advise you on whether planning permission is required for your loft conversion project,' advises Daniel.
If you live in a listed building or conservation area, additional consents are likely to be required before work can begin.
Illuminating a loft conversion
For your loft conversion to feel welcoming, natural light is essential. This typically comes in the form of roof lights or dormer windows. 'Making sure you have enough light will make or break a loft conversion, so it's important not to skimp on this,' says John. 'A large floor-to-ceiling picture window, French doors or a Juliet balcony will help maximise natural light. Retrospectively adding windows is expensive, so incorporate them at the design stage.'
Dormer windows offer extra headroom as well as light, as the glazed units are normally set parallel to the facade of the house, and a section of the pitched roof is raised to accommodate them. However, because dormer windows change the exterior appearance of a house, planning permission is sometimes required. For example, you might be told your dormer can only go across two-thirds of the total width of the property. Or have to be sash windows, not sliding.
Skylights and roof lights are simple to install flat into the roof, so if you're looking for a simple, fuss-free option, they may be a better bet.
If there are several rooms in your conversion, you need to provide an emergency exit to the roof. The easiest, most attractive option is to fit a fire-escape window large enough to climb through in each space. Purpose-designed windows are available from Velux.
How to control temperature in a loft conversion
If you've ever ventured into your loft during the hottest or coldest months of the year, you'll be well aware of the extreme temperatures to which this space is vulnerable. Knowing how to insulate a loft is key. There are two choices: insulation can be applied over the rafters, known as a 'warm roof'; or you can use the 'cold roof' method to insulate between and beneath the rafters – often with plasterboard covering – leaving a 50mm gap between the rafters and the roof tiles to allow airflow. The floor of the loft will also need soundproofing, which at the very least involves filling the void between the floor and joists with acoustic insulation. This is usually achieved with mineral wool.
Hot air rises, and as a result, your loft conversion will naturally be the warmest room in the house. Therefore, it is vital to factor in cooling methods. Sensor-operated windows – that open when the temperature reaches a certain level and close if rain is detected – are a great option. 'Consider installing windows that can be opened to create cross-ventilation and using extractor fans or mechanical ventilation systems to enhance air circulation,' advises Daniel. You can pair windows with blinds or curtains to restrict the amount of light (and heat) that enters the space during the hottest times of the day.
It is also worth looking into loft insulation grants to see whether you can save any money on your project.
Loft conversion interior design
Due to its sloping ceiling, your approach to how to plan a loft conversion will differ from that of the other rooms in your house.
Bespoke joinery and fitted wardrobe ideas are a great way to capitalise on the available space, for example, adding storage in the crawl space.
'The inclusion of seating nestled within the joinery will create a cosy and intimate atmosphere and soft furnishings like cushions, rugs and gathered cabinet curtains will prevent the space from feeling too utilitarian, giving it a snugness. Introducing layered patterns in warm accent colours adds depth and makes the room feel more inviting,' says Nicole Salvesen, designer and co-founder of Salvesen Graham.
FAQs
Do you need planning permission for a loft conversion?
No, you typically don't need planning permission for a loft conversion, though any alternations must comply with building regulations.
If you live in a listed home or a home that's in a conversation area then addition restrictions may apply – in these cases, or if you are unsure, it is always worth asking your local planning office for specific advice.
Are loft conversion worth the money?
Yes, loft conversions are worth the money. A loft conversion will significantly expand your living space, without impacting your garden, and at a fraction of the cost of moving home. The insulation required to make your loft conversion habitable can also help you save money on your energy bills.
If this isn't enough, adding a loft conversion can add around 20 to 30% to the value of a home.
Get the Ideal Home Newsletter
Sign up to our newsletter for style and decor inspiration, house makeovers, project advice and more.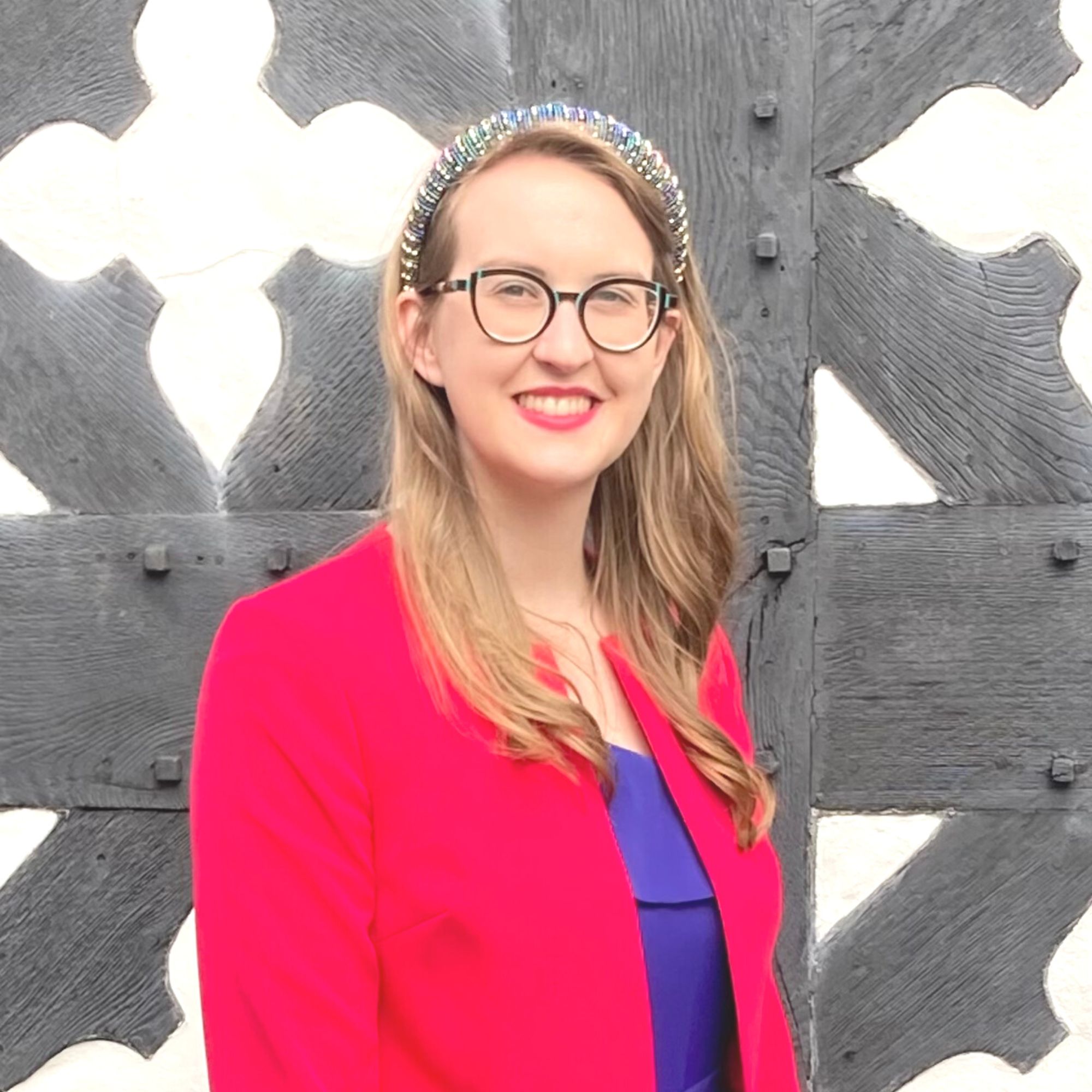 Holly is one of Ideal Home's content editors. Starting her career in 2018 as a feature writer and sub-editor for Period Living magazine, she has continued this role also adding regular features for Country Homes & Interiors and the Ideal Home website to her roster. Holly has a passion for traditional and country-inspired interiors – especially kitchen design – and is happiest when exploring the countryside and hills of the Lake District. A keen gardener, she is a strong believer that you can never have too many houseplants.