Are wood burning stoves bad for the environment? The truth revealed
We spoke to the experts to get to the bottom about of whether wood burning stoves really are as damning as rumoured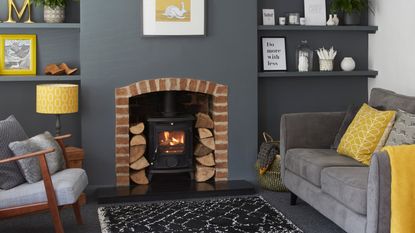 (Image credit: Future PLC/Simon Whitmore)
The eco-friendly credentials of our household essentials become more important all the time, so it's natural to ask yourself the question - are wood burning stoves bad for the environment?
There are really few things which immediately evoke a feeling of cosiness as much as wood burning stoves, so it's no surprise they're in such demand. A log burner can be seen as a sustainable heating method, because it uses renewable energy rather than fossil fuel. However, there's chatter around them emitting harmful particulates into the air.
So what is the truth? We've spoken to the experts to answer your questions when it comes to the environmental impact of purchasing and using a log burner.
Are wood burning stoves bad for the environment?
There's a couple of ways to look at the question of are wood burning stoves bad for the environment. Firstly - is it bad in and of itself to be cutting down trees just to burn them? Secondly - does the act of burning release harmful particles?
Remember that wood is a renewable energy source, not a fossil fuel. 'Wood is plentiful and an excellent environmental choice, especially from one of today's sustainable resources from coppiced or managed forests,' explains Vicky Naylor, General Manager, ACR Stoves.
'Burning wood is kinder to the environment than using gas or electricity. On average, wood produces 0.008kg of CO2 p/kwh whereas gas produces 0.198kg and electricity produces 0.517kg. Wood is generally thought of as a carbon neutral fuel.'
Are wood burning stoves big contributors to pollution?
Wood burning stoves produce fewer emissions than previously thought but do still contribute to particle pollution. New data from DEFRA has cut the estimated proportion of small particle pollution produced by wood burning stoves from 38 to 17%.
Manufacturers and associations do agree that burning fuel in a wood burning stove will contribute to emissions. They maintain, however, that, in the grand scheme of things, it's a relatively small percentage.
'All forms of combustion produce emissions and the use of a wood burning stove is no exception,' says Erica Malkin, Communications Manager, The Stove Industry Alliance (SIA). 'However, a correctly used and maintained, modern Ecodesign wood burning stove is a very low emission option.'
'Swapping an older stove that is 10-years-old or more for a modern EcoDesign Ready version will see an 80% reduction in particulate emissions and replacing an open fire with an EcoDesign Ready stove achieves a 90% reduction,' adds Vicky from ACR.
Are wood burning stoves bad for your health?
A natural follow up to asking are wood burning stoves bad for the environment is wondering if they could be bad for health.
The main pollutant emitted by burning solid fuels, like wood, is ultra-fine particulate matter. Also known as PM2.5. According to DEFRA (Department for Environment, Food and Rural Affairs), PM2.5 can penetrate the human respiratory system. The effects of short-term particle exposure include worsening of asthma symptoms and a general feeling of being unwell.
At the other end of the scale, the acute effects of particle exposure include increases in hospital admissions. As well as premature death of the old and sick due to diseases of the respiratory and cardiovascular systems.
'An EcoDesign stove creates very little PM2.5,' says Vicky from ACR. 'They actually contribute only 2.7% of the domestic PM2.5 emissions from the burning of logs and only 1.1% of the total UK PM2.5 emissions.'
However, using an old and basic wood burning stove or an open fire isn't great for the environment. 'If you run an old stove then your emissions leap from 1.1% to 5% for PM2.5 levels. If you use an open fire, these contribute to 15% of the PM2.5 levels.'
Can I burn wet wood or coal?
'Dry firewood is essential,' explains Declan Kingsley-Walsh MD at Morsø UK. 'The logs should be cut in length appropriate to your stove, split and stacked in a dry place. As a rule, firewood should sit for 1-2 years after being cut down. It is important that once you have fitted a quality woodburning stove you use the correct wood to ensure an effective and environmentally friendly burn. Ideally the wood you use should be kiln dried, however, any log used must have a maximum moisture content of 20%.'
Since May 2021, wood with a higher than 20% moisture content and pre-packaged bituminous house coal should not be sold or bought in England. Instead, homeowners have to buy wood that has a certificate stating that it contains less than 20% moisture and labelled with the Ready to Burn wood logo.
How can you minimise emissions from a wood burning stove?
As well as making sure you only buy dried wood, there are other thigns to bear in mind. Firstly, if you store your wood outdoors make sire they are aptly protected from the elements.
'Elevate the logs off the ground to avoid moisture from grass or soil seeping into the wood, place on a flat and stable surface, and keep out of prevailing rains to make sure the logs are as sheltered as possible,' advises Phil Wood, UK MD, Contura. 'Don't place logs under trees as water will drip down, whilst low-lying areas are prone to dew, mist or fog.'
'It may take a while, but by carefully splitting and stacking logs (rather than dumping them) they're more likely to stay drier and burn better, saving you time and money in the long-run.'
Before use, bring the logs inside at least 24 hours before burning, and if you're at all concerned then you can manually check the moisture content using a moisture meter, available for around £20, Amazon. Remember that new regulations mean you could face a £1000 fine is you burn damp wood is damp.
Are wood burning stoves energy efficient?
As part of DEFRA's Clean Air Strategy 2019, all wood burning stoves manufactured and placed on the market on or after 1 January 2022 now have to comply with the Ecodesign regulation. This means they must adhere to minimum requirements related to energy efficiency. It doesn't mean that it is illegal to have an older non-Ecodesign stove in your home. However, if your stove is dated, it might make sense to replace it with a modern stove with the accreditation.
You could even go one step further and purchase an Ecodesign stove with a clearSkies certified model. clearSkies certified stoves and fireplaces have low emissions and high efficiency whilst still being a very low carbon, environmentally friendly heating.
'It will produce up to 90 per cent less emissions than open fires and 80 per cent less emissions than the average 10-year-old stove,' says Jon Butterworth, Director, Arada Stoves. 'By choosing a clearSkies certified product you'll be doing your bit to lower emissions, improve air quality and make a change for a better world.'
What are the rules for smoke-controlled areas?
Some areas of the UK are designated smoke control areas. In these areas you cannot emit smoke from a chimney unless you're burning an authorised fuel or using exempt appliances.
'You could be fined £1,000 for breaching this requirement,' says Jon from Arada. 'We offer many DEFRA Smoke Exempt Stoves at Arada which have been modified and have passed the criteria for emission levels. A DEFRA Smoke Exempt Stove will always provide the minimum level of combustion air so that the wood burns effectively without producing unnecessary smoke, which therefore complies with the Clean Air Act.'
So, are wood-burning stoves bad for the environment?
There's no denying that you can't beat the cosy ambience and welcoming flickering flame that a wood burning stove offers. Alongside the welcoming inviting ambience they create, they're also a cost-effective heating option when weighing up the cost to install a wood burning stove.
That being said, as recent studies have revealed, log burners are not without fault. Opting for a wood burning stove requires careful thought. You need to consider the rules, and be prepared to run your appliance safely and correctly to ensure you minimise your carbon emissions as much as possible.
Get the Ideal Home Newsletter
Sign up to our newsletter for style and decor inspiration, house makeovers, project advice and more.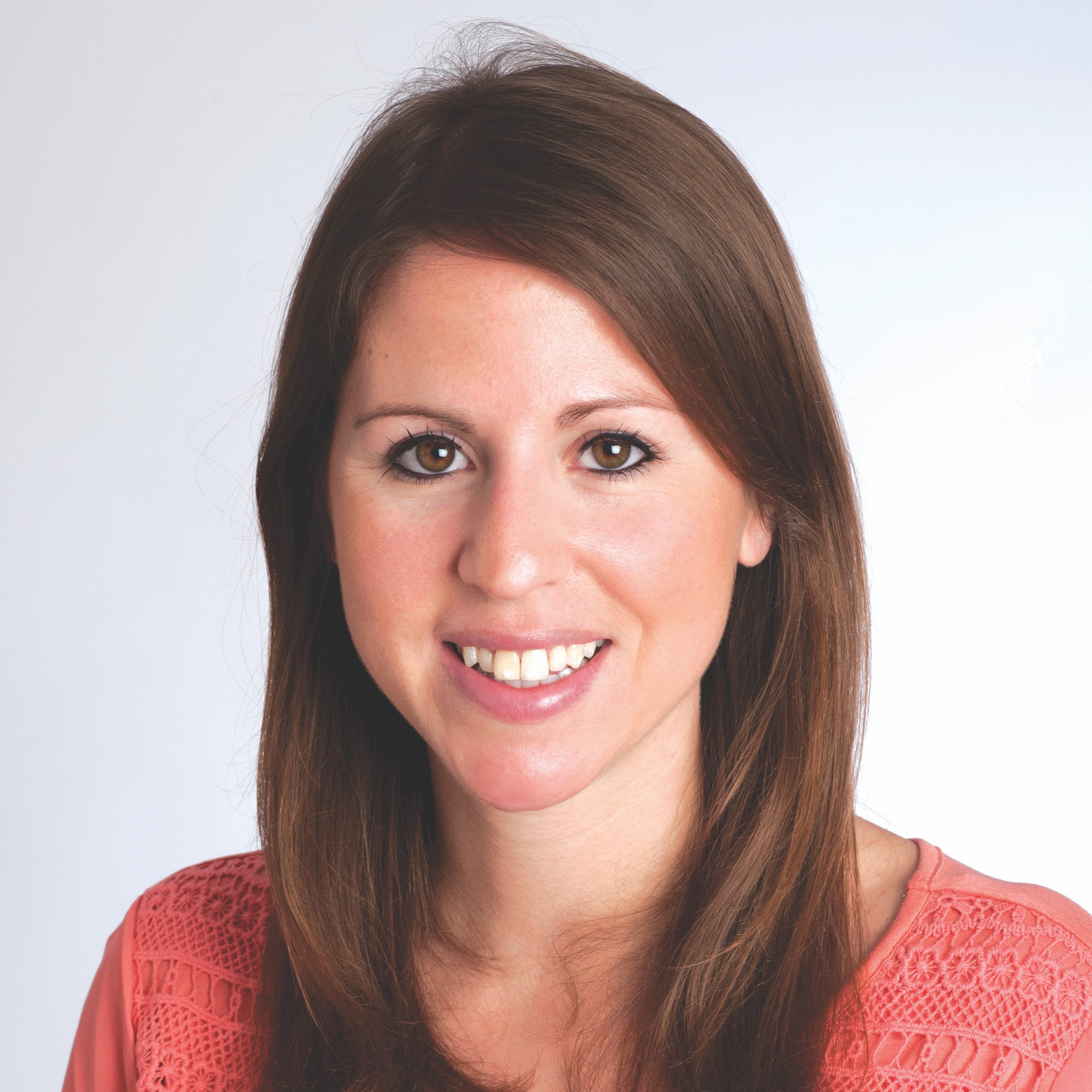 Sophie Vening is a freelance journalist and editor with more than 16 years' experience writing about homes and properties. She's worked for some of the UK's leading interiors, self-build and property titles including, Grand Designs, Ideal Home, House Beautiful, Build It, The Metro Homes & Property and The Evening Standard Homes & Property.
She enjoys writing about complex issues in an easy-to-understand way.