20 Boot Room ideas to inspire a more streamline space whatever your style
Create a dedicated space to store muddy boots and wet coats to keep the rest of your home clean and tidy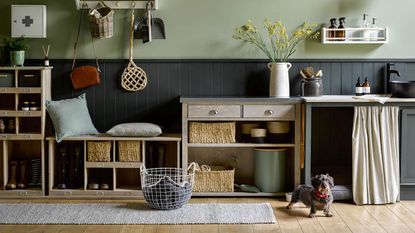 (Image credit: Garden Trading)
A boot room is a super practical space, created to house muddy boots and wet coats as well as to hose down mucky pups, both with fur and without. Similar to a utility room, it tends to be less about the laundry and more about stopping muddy foot and paw prints entering the house, but can really be any space you can dedicate to connecting your home to the outdoors.
Serving up plenty of storage ideas too, our boot room ideas should inspire you to get a curb on the clutter and create a space that makes life a little easier.
Plus, if you're wondering does a utility room add value to your house, then you'll be pleased to know it can do.
Ben Burbidge, Managing Director at Kitchen Makers says, 'Boot rooms are quickly becoming the latest space to add value to your home, offering great potential for both style and storage.'
Boot room ideas
Even the smallest of spaces can be transformed to provide you with a space for taking off shoes and coats before entering the main area of the house.
A beautifully well-organised boot room is not just about clearing clutter; it's also about creating a practical space to make life easier for the whole family. We've got storage and layout ideas to inspire, but before you start planning, make sure you've invested in hard-wearing paint and robust flooring to cope with high foot traffic on a daily basis – in all weathers! Because while this room is highly practical, it shouldn't be a space that is neglected when it comes to style and to avoid making any utility room design mistakes, it's best to be prepared.
Be inspired and get organised with these stylish boot room ideas for sorting your home.
1. Utilise every last inch
Typically a boot room is an additional space adjoining your kitchen or utility room so it may not be the most spacious. But that doesn't mean you can't squeeze in the storage and make the most of every nook and cranny, even if you're looking for small utility room ideas.
Ben says, 'Every inch of space in your boot room should be considered to maximise storage and purpose. From the dog lead and ironing board to muddy walking boots and coats, a made-to-measure boot room is an ideal place to keep your daily essentials. Not only can your boot room provide essential storage, but it can also offer a seating area for putting coats and shoes on with ease.'
It's also worth remembering that adding soft furnishings like curtains, blinds and cushions will help to create a more comfortable space, that while practical, can still look beautiful.
2. Keep it cosy
Heating your boot room might not be at the top of your to-do list, but it's not one to be neglected. Simon Morris, Marketing Manager at The Radiator Company advises, 'Boot rooms almost always need a radiator, however small. By their nature, they often contain wet items of clothing so you need to be able to regulate the temperature to avoid the entire room feeling cold and damp. As space is often limited, the planning of where to put everything must be done carefully to enable the room to be totally useful. Choosing a multi-functional radiator, like our Ancona Bench Seat, combines practicality with great design, adding a touch of vintage styling but with modern day convenience.'
3. Look to cubbies
Cubbies are ideal for organising all the random bits and bobs that can often end up in a Boot room. Not only are they ideal for boots and shoes, they can house baskets and canisters too, keeping a curb on the clutter.
Claire Wilkes, Senior Buyer at Garden Trading says, 'There is very little that we find as satisfying as rooms across the home that are beautifully organised and tidy, and storage is just as important in the boot room as the bedroom.'
'The key is plenty of it, and don't forget to use your wall space as well as including cabinets and drawers. Consider a row of pegs to hang up a whole family of wet coats. A stylish and perfectly practical option is storage that incorporates cubbies of different sizes – somewhere to house your kids' trainers, wellies of all sizes, hats, gloves and a spot in the corner for your brolly.'
4. Mirror your kitchen design
Boot rooms are most often positioned next to a kitchen so it makes sense to replicate the same colours and designs. Even if your boot room isn't adjoining, you might find it's cheaper to use the same worktops and cabinets as your kitchen and have them installed at the same time too.
Tori Summers, Director of Design, Product & Innovation at Howdens says, 'An approach many homeowners take to designing their boot room is to mirror the design of their kitchen. Choosing the same flooring, cabinetry and work surfaces can make both rooms feel like a natural extension of the existing space.'
'However, if you are wanting to have some fun, these rooms make great spaces in which to experiment with colour. Perhaps you have a favourite colour or shade or feel like trying something bold but don't want to do it in your main kitchen area, then these are the rooms to try it in.'
5. Factor in a pooch parlour
It might seem like a fairly boujee thing to include in your boot room, but a dog shower can actually make a lot of sense (if you have a dog that is!). If you're fed up with your pooch traipsing mud through the house after their walk, or are done with having to wrestle them upstairs to the bath, then a dog shower could be the answer.
Tori explains. 'A large and deep sink is essential in a boot room as it will have a multitude of uses, from handwashing clothes to cleaning muddy paws and rinsing boots. But at the height of luxury is a separate dog washing sink/shower that is much lower than countertops so that your pooch can easily get in and out. As a nation of pet lovers, it is a trend that we're seeing grow at a significant rate!'
6. Transform a cosy corner
If you've no space for an entire room for coats and boots, how about turning a corner of your hallway or utility room into a space for these items? A peg rail hung on the wall will provide ample space for coats and jackets, while boots can be neatly lined up besides free-standing storage. If you have dogs that regularly need walking, create a little 'station' with all the things you'll need such as leads, treats, and balls, all stored in easy-to-access baskets.
7. Utilise an alcove space
An alcove space in a kitchen, hallway or utility room, can quickly be turned into the perfect place to store boots and coats, by building a floor to ceiling cupboard. While open shelves are often the most popular choice for alcoves, a cupboard with doors means you can hide away muddy boots and old coats from sight. Fix a rail inside your cupboards to hang coats on hangers and keep boots on a rack so they can be stored upside down. This will prevent muddy puddles forming at the bottom of your cupboard.
If space allows, why not dedicate one cupboard for winter wear and one for summer, so that the right coats and boots are always on hand as you dash out the door.
8. Make a feature of your storage
Contrary to the last idea, how about making a feature of your storage, rather than hiding it away? Here the homeowner has opted for floor to ceiling open shelving which once filled with their boots, shoes and wicker storage baskets, makes a striking and eye-catching display. Paint your shelving the same colour as the wall behind so that its the items on each shelf that do the talking and the storage blends seamlessly into the room.
9. Move your boot room outside
No space inside for your boots and coats? What about a space outside on a veranda or porch? Any sheltered space can work as a place to hang up coats and keep boots, so here a peg rail and some all-weather storage baskets will be your friends. Fixing a light onto the wall is a clever idea too, so when you return from dark, winter walks, or even late-night summer ones, you can easily see where to leave shoes and jackets.
10. Disguise your storage as a panelled wall
A panelled wall makes a great feature in a kitchen or utility space, but can also disguise hidden storage behind it too. Here the homeowner has cleverly turned her tongue and groove wall into cupboards for storing coats and boots. Painting all the walls, including the panelling, the same shade, ensures a continuity of colour and doesn't draw attention to your clever cupboards.
11. Plump for made-to-measure
'To maximise space, consider made-to-measure units,' says Al Bruce, Founder of Olive & Barr
'Asides from creating a place to hang coats and shoes, it provides ample amounts of storage to house those everyday items like umbrellas, hats and other accessories.'
Going for made-to-measure cupboards and seating, means you'll have a space for everything plus the kitchen sink (side note, a sink is actually a really handy thing to have in a boot room too!) and you won't be trying to shoe-horn your things into off-the-peg units. This ensures you maximise space and don't waste money on storage that doesn't work for your home.
If your boot room is blessed with high ceilings, maximise the full storage potential by taking a vertical approach to cabinetry. Fitting overhead cupboards above a seating area is a really efficient storage solution for items that aren't used on a daily basis. It also an efficient way to use vertical space for storage.
12. Incorporate seating
Boot rooms provide an easy and comfortable transition from indoors to outdoors, and vice versa. For ease when removing muddy boots it's a great idea to incorporate an element of seating. The dream is built-in bench seating, preferably topped with comfy cushions in washable, durable fabrics. Not only will you enjoy a handy spot to remove your own shoes, and help children with their laces, but the space underneath can also be used for extra storage.
Surround the seating with concealed cupboards to make the seating the focal point. Painted in a lush shade of forest green to make the area a vision in green.
13. Keep things simple
Don't overcrowd a small space, just have the essentials and some thoughtful houseplants. Pack away anything you don't use on a day-to-day basis and keep shoes, boots and coats that you wear most days out and easily accessible. As a room that is commonly connected to the outdoors, with a door leading to the garden or the font porch, this is the ideal space to welcome house plants.
The key to keeping hallways neat and welcoming is to confine the messy business of muddy wellies and running shoes, soggy coats, umbrellas and dog leads to a separate boot room area. Strong wall shelves and coat pegs are your best friend when it comes to your boot room, so make the most of any wall space you have to play with.
14. Choose budget-friendly solutions
If bespoke built-in seating and storage is not within the budget, fear not there's a solution. A storage bench is just as effective in doing the job. A design with a wide wicker drawer provides lots of storage space as well as somewhere to sit and pull boots on and off. A flip-up seat hides muddy boots, while Shaker-style pegs and a shelf above can hold everything from hats and coats to dog leads. Ideal for storing outdoor paraphernalia and concealing untidy equipment or scruffy kit, this bench box has ventilation to prevent things getting mouldy.
15. Hang coats up to dry
Invest in handsome, functional furniture to keep outdoor gear together. A tall unit provides neat hooks to hang jackets, hats and umbrellas with an integral lidded box at the base for jumpers, throws and scarves. Offer extra hanging space with a Shaker peg rail on the wall.
16. Welcome pets
Today's open-plan homes mean the humble boot room is now so much more than a place to park mops and muddy boots. 'With the help of bespoke fitted furniture, a modern boot room can be used to provide all sorts of essential 'behind-the-scenes' storage for everything from out-sized vases to a luxurious pet bed lined with comfy cushions,' says Richard Moore, design director, Martin Moore. For those with bijoux boot rooms, built-in storage is your best friend.
Keep carpets paw-print free by creating a large pet bed that also doubles up as a useful cubbyhole unit, perfect for displaying shoes and wellies or wooden crates filled with dog treats, leads and toys.
17. Layer with rugs
As one of the first and last rooms you enter, boot rooms shouldn't be neglected on the style front. Open painted units and a colourful rug are perfect for enjoying an uplifting colour-hit and creating a feeling of warmth. A brightly coloured rug adds texture and interest to any space. For a busy boot room or utility area choose rugs with a heavy thread to ensure it can withstand the footfall. As for colour choices, go with strong earthy shades such as reds and greens that will provide the ideal foil for natural stone floors and won't show the dirt.
18. Save space with multipurpose hooks
Rethink your storage solutions, and implement a great small boot room idea where you might need to make more of your limited space. Coat hooks can be used an alternative boot and shoe storage if need be.
Stack one rack above the other to increase the hanging potential even further.
19. Keep a clear walkway
Stop your boot room becoming a dumping ground for all sorts of sporting attire, footwear and seasonal clothing by meticulously plotting storage provisions. Think carefully about what you are storing and ensure every item has a home. Don't forget smaller items like gloves and welly socks, which are easier to locate in dedicated drawers. For fast finding within multiple drawers, consider labelling contents on the outside.
20. Protect walls with panelling
Synonymous with classic New England styling, tongue-and-groove panelling will create a relaxed welcome and works especially well in coastal locations. The look also has practical benefits as walls are protected from scuffs and, when painted in a durable finish like eggshell, the panelling can be easily wiped clean.
In a large room like this, there's no need to go overboard with storage. A simple high-level shelf, with boots lined-up below a row of coat pegs is all you'll need for a fresh, uncluttered space with rustic charm.
What is a boot room in a house?
A boot room is a space that connects the outside to the inside, and should ideally be accessed directly from the front, side or back of your house. It is a dedicated space to take off boots, shoes and coats before entering the house, as well as place to store them all too. Often a boot room doubles up as a utility space too, or it could be an extended porch.
What is the difference between boot room and a utility room?
Tori Summers explains, 'People can often confuse the two and think they are the same thing but by a different name. This isn't the case, both have distinct functions that if space allows, are kept separate.'
'A boot room (or mudroom) is exactly what it says on the tin. Think of it as an airlock space that keeps the outside and the rest of your home separate and is a space where boots, coats and muddy paws are hosted. A utility room is usually free of all this and instead be a space where laundry takes place, along with the storage of household items such as the vacuum and ironing board.'
What do you put in a boot room?
As the name implies, a boot room is a space to keep your boots! Other footwear is allowed too, but it is predominantly there to save your home from muddy footprints following the dog walk. It can also house coats, jackets, wet-weather gear and even sports equipment too. Lots of people use a boot room as a place to keep any pet paraphernalia such as their bed, foot and toys. One of the most important aspects of a boot room is a durable, wipe-clean floor that will withstand heavy footfall and muck from dirty dogs and children!
Tori also advises plenty of storage. 'When it comes to important features of a boot room, storage is easily up there. It is important to have a range of different storage options and styles so there is always a place for essential items. Choose a blend of open shelving with big baskets, paired with wall-hung and below-counter cupboards that can be used to store lesser-used kitchen equipment and cleaning products.'
'Tall cupboards are important for longer items including mops, brooms, and ironing boards. Boot rooms also need plenty of wall hooks for coats and shoe storage, including a muddy boot rack and seating to make putting on shoes easier.'
A boot room can also be used to keep dried goods and any overflow from the kitchen, such as jams and pickles.
How can I make my boot room look nice?
Although a boot room is a very practical room, that doesn't mean it can't look super stylish too! Be sure to give everything it's own place so it doesn't become a dumping ground. Baskets are a great way to hide away clutter as are galvanised storage trunks. Think about painting walls and units in a stylish colour, like navy, forest green or cool grey and add lighting that creates a cosy glow. Some soft furnishes will help make a boot room look nice, so if there is no place for cushions, a rug could be an option, and some roman blinds to dress windows.
Get the Ideal Home Newsletter
Sign up to our newsletter for style and decor inspiration, house makeovers, project advice and more.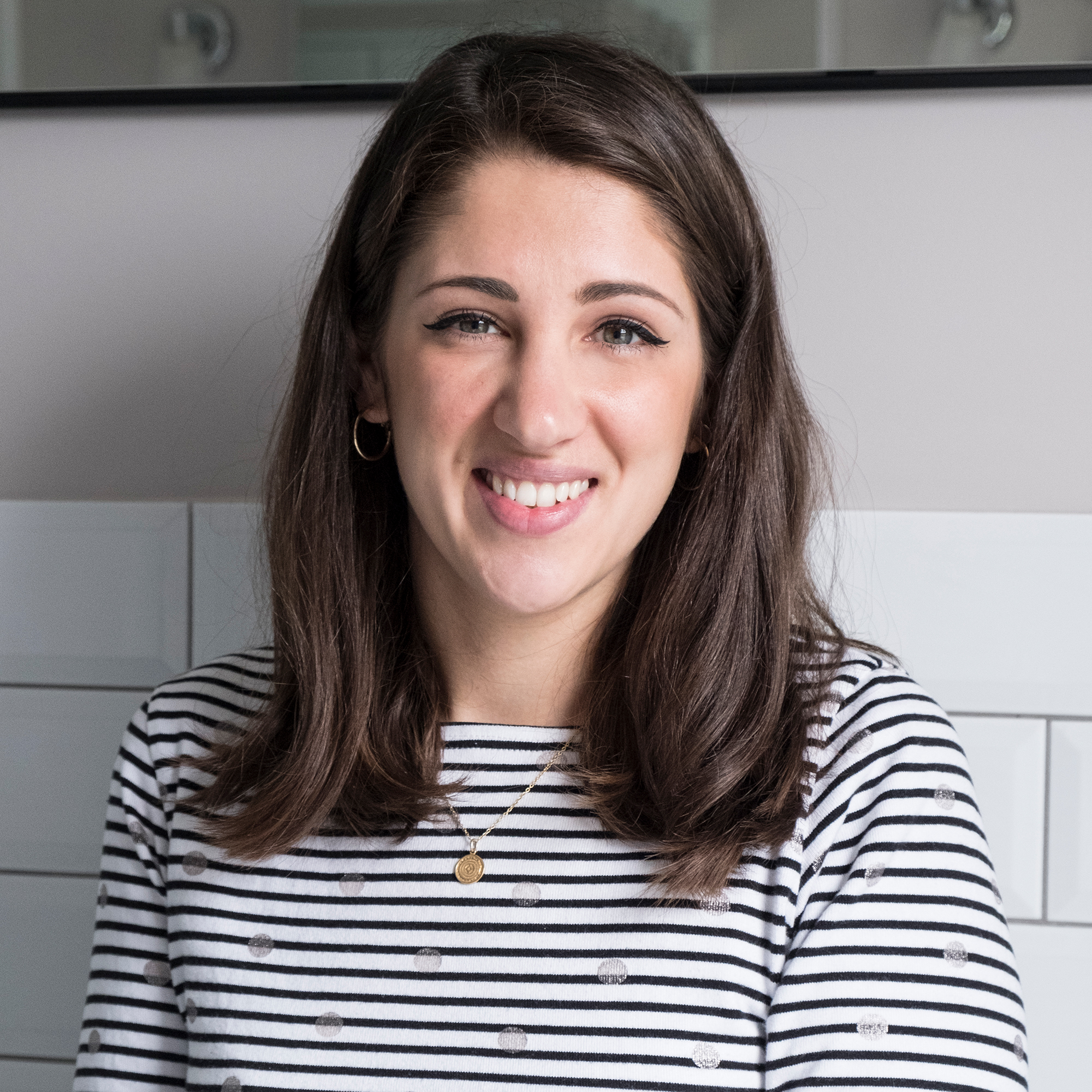 Holly Walsh has been Content Editor at Ideal Home since 2021, but joined the brand back in 2015. With a background of studies in Interior Design, her career in interior journalism was a no-brainer and her passion for decorating homes is still as strong as it ever was. While Holly has written for most of the home titles at Future, including Livingetc, Country Homes & Interiors, Homes and Gardens and Style at Home, Ideal Home has always been her ideal home, and she can be found sharing her expertise and advice across both the printed magazine and the website too.