Small utility room ideas - 22 ways to organise a compact laundry room
Save space while maximising on style with these clever storage solutions and planning ideas for your utility room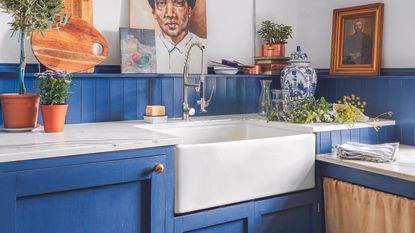 (Image credit: Future PLC)
No matter the space you have to work with, laundry day is essential, which is why we've put together plenty of small utility room ideas to ensure that you have a dedicated spot for washing. From sorting and folding laundry to storing gardening supplies and cleaning products, everyone needs functional utility room ideas.
In many of our homes, any available space in your home will be best used for socialising, dining, and cooking, so dedicating room for chores won't always be top of the priority list. But even if you have a small utility room to work with, it's still possible to make it work hard and look great too.
Getting savvy with the room available is key. From pocket doors to innovative utility room storage ideas, there are many ways you can make the most of every inch of space while adding style so that it's a pleasure to spend time in.
Small utility room ideas
When looking for small utility room ideas start by thinking about appliances. Do you want your room to house a washing machine and/or a tumble drier so you can use it ostensibly as a laundry room? Or might you want to move in a spare fridge or freezer so that it functions as a utility-cum-pantry space where you can also do some food prep.
Whatever the purpose, our small utility room ideas can inspire a solution for even the tiniest of spaces.
1. Focus on flooring
Utility rooms can quickly become a space where function takes the focus, but you shouldn't scrimp on style when planning out your design. A statement floor is a fast way to add personality to a small utility room, without overwhelming the upper area of the space. This way, it won't feel cluttered.
Focusing on utility room flooring ideas is also a cost-effective style upgrade, as you have less surface area to work with. Whether you want to stick with a monochromatic look or add a burst of colour through your flooring, it's an easy way to inject character into an otherwise practical space.
2. Take on towers
When working with a small utility room, you'll need to maximise the height of the room to fit in everything you need. This goes for more than just storage - consider stacking your appliances to free up floor space while still including both a washing machine and a tumble dryer.
'One of the most effective, and easy, tips for maximising the space in a utility room is to stack the washer and dryer to utilise wall space and keep floor space for extra cupboards or utilities,' echoes Charlie Avara, Managing Director of All Done Design.
A tower format also allows you to create a seamless laundry workflow. Positioning a washing machine on top or below a tumble dryer means you can move one load straight across, and get the next load ready quickly, so household chores don't have to be such a faff.
3. Pick pocket doors
Let's face it, utility rooms can quickly become overrun with laundry, cleaning products, or even gardening supplies that you don't want to lay your eyes on. However, if you have a small kitchen and utility space that doesn't give you the option to keep it out of sight and out of mind, then a pocket door could be the solution.
'If you are limited on rooms, creating a utility cupboard rather than dedicating a whole room provides an effective housing solution for all the essentials such as washer, dryer, ironing board, and cleaning supplies,' says Charlie.
Adding a pocket door to a cupboard or small room is a great space-saving technique as it folds in on itself so that the door isn't obstructing the rest of a kitchen or hallway. This way, you can access a washing machine, sink, and storage quickly, and tuck it away again just as fast.
4. Add in baskets
Open shelving is a great way of adding character to a small utility room, but it does mean that there can be a lack of organisation which also creates visual clutter. Baskets are a convenient storage idea that add interest to a shelf but also keep small items tidy and hidden, so you can make the most out of your utility room shelving ideas.
Depending on whether your interior style is more traditional or modern, you can pick baskets that reflect your taste. Wicker baskets will match a farmhouse scheme and are hardwearing, while multi-coloured plastic crates will help you to recreate a Scandi-inspired design.
5. Go serene with green
When you think of tranquil spots around your home, a utility room is unlikely to be high on the list. However, it's important to make even the most functional areas of your home enjoyable to use. Creating a consistent flow throughout a layout with the use of colour will also make a space feel expertly designed, so you can find solace in even the most unexpected of spots.
A green utility room is also the perfect place for incorporating indoor plant ideas. Utilities are often placed towards the back of a house making them ideal for gardening prep, so consider continuing this theme with greenery that revives the small space.
6. Save space with blinds
In order to get the most out of a utility room, save spacing techniques must extend to every corner - including your windows. With utility rooms often positioned off from the kitchen on the ground floor of the home, you'll want to create some privacy so the right window coverings are key.
Daniel Hatfield, Brand Manager at Luxaflex, says 'space-saving and stylish window coverings such as roller blinds are a great solution, not just a design statement but practical too. The durable material design of Luxaflex LightLine® Roller Blinds can resist moisture making them ideal for laundry rooms where humidity is present. Just wipe clean with a damp sponge to maintain your blind perfectly.'
7. Hide away appliances in a cupboard
A space in a hallway, the end of a kitchen or even off the bathroom, can be turned into a small utility space that can be hidden behind doors. As long as there is access to plumbing, your appliances can sit just about anywhere and don't necessarily need a room of their own. An alcove is a good spot to squeeze in a washer and dryer as well as some shelving, which can be disguised behind simple sliding or folding doors.
8. Dedicate a corner to your cleaning products
Just a corner of your kitchen or bathroom could house all your cleaning products, to make them super easy to find. Stylish caddies are great for housing sprays and bleaches and opt for more pleasing wooden brushes and scrubbers so you can keep them out on display. Try to keep a small surface clear to fold laundry or scrub out stains and keep cloths and dusters hung on hooks under the work surface.
9. Save on floor space with a rail
Floorspace can come at a cost in a small utility room, so try hanging a rail above your work top to provide a dedicated spot for hanging and drying clothes. This makes the most of the area between a work surface and the ceiling, putting to use an empty zone that would otherwise be unused.
By positioning this above a washing machine, you can transition laundry straight to a drying rack, saving valuable time in your routine. Wooden hangers are better for clothes and also add a farmhouse-inspired look that will update the compact space.
'Another option is to install a small pull-out clothes dryer over the sink. These are perfect for smaller or hand-washed items and utilise space that is often wasted', says Charlie.
10. Opt for blue for a cosy utility space
Dark blue continues to be hugely popular for both kitchens and utility spaces so choosing this rich shade puts you in good company. Whatever size your utility space, dark blue works so well to create a contemporary, cosy feel and is less likely to show up marks and scuffs- great news if you have pets (or small children). Brass hardware always looks amazing paired with a dark, inkey blue, so be sure to add a touch of luxe by fitting brass handles to your cupboard doors, even if you just spray your current chrome or wooden ones!
11. Keep it all white
An all white scheme will undeniably make a small space seem roomier, so if dark, dramatic and cosy isn't for you, white is a great option for walls, cupboards and tiles. While a matching washer and dryer looks super smart, it's not always practical (or cost effective) so think about choosing integrated appliances for a super sleek look. Knowing what utility room design mistakes to avoid, is key to getting the most out of your laundry space.
12. Keep a compact space clutter-free
The key to a smart utility room is banishing all product packaging from view. To do this, assemble a collection of practical enamelware tins with lids, Kilner-style bottles, jam jars and any other pretty containers you fancy. Use them to store soap powder or liquid, laundry softener, descaling and dishwasher tablets. Pack away shoe polish and dusters, dishcloths and scourers and see what a difference it makes to your room.
Remember never to decant corrosive or harmful chemical products; always store these in their original bottles. Hide them at the back.
13. Make the most of awkward spaces with smart designs
An extendable, wall-mounted dryer design makes the most of a small alcove-like area. An otherwise unused slice of small wall now provides plentiful room for drying clothes and storing bits and bobs. Given the recessed space the rack is mounted in an area of the utility room that would otherwise be wasted. Mounting an extendable drying rack above an appliance or low level cupboard utilises the free space above.
14. Streamline a small utility space
For a super-streamlined look, go for fitted cupboards to hide all the clutter. Here full-height, floor and wall units create a bank of storage on a single wall that matches the worktop. This room, with easy access to the garden, hides everything from view so that it always looks clean, tidy and organised. The Low-sheen grey cupboards help to inject a touch fo style to the streamlined solution.
15. Add a space-saving peg rail
A peg rail can be enormously useful in a utility room. This one, fixed somewhere between dado and picture rail height, has been used to hang an ironing board, chalkboard, dustpan and brush and duster.
Run it as a rail all around your room and you can also hang coats, aprons, shoe bags and towels. An open storage unit like this one can help take up any overspill of paraphernalia from the kitchen, while also making the perfect food store for the autumn garden harvest.
16. Incorporate a utility room into a small kitchen
Utility rooms tend to be small, but that doesn't mean they can't be streamlined and efficient. This small kitchen is filled with practical features that make use of every inch.
Fitted units have been added wherever possible for maximum storage capacity. A traditional pulley-powered airer keeps washing out of the way up high while, below, a wall-hung tabletop can be pressed into service when needed.
17. Disguise appliances behind a curtain
Bring a touch of vintage style to your utility room with an old-fashioned cafe-style curtain. Use it to screen any bits and pieces you'd prefer not to have out on show, such as washing loads or dog beds.
Choose a jolly fabric that will introduce pattern and colour into the neutral space. Open shelving and a tiled floor are simple easy-to-clean choices which add to the nostalgic vibe.
18. Create a sense of space with open shelving
A butler sink unit with a marble worktop is a practical choice for a utility room. Decant ironing and laundry products into Kilner-style jars, bottles and enamel tins and store on smart open shelving. Here dusters and mops are kept orderly on wall-hung clips, while the towel-on-a-roller is always find-able. The area behind the sink is easy to keep dry thanks to a splashback of metro tiles.
19. Build bespoke storage
Floor-to-ceiling, wall-to-wall utility room storage will hide everything behind closed doors. Here that includes appliances, an ironing board and all the accessories and products for cleaning, ironing and laundry that you can imagine. These bespoke units produce the perfect utility room space: one that doesn't look like a utility room.
20. Make the small space multipurpose
The joy of a utility room is that it can become the home for all sorts of bits and pieces that just don't quite fit into any of the other rooms in the house. Instead of overcrowding a hallway with coats, boots and dog leads, why not give them a home here? A handy locker takes centre stage in this utility room and it breaks up the space between dog bed and storage. A mid-tone green creates a mellow backdrop.
Otherwise, the utility makes for a perfect place for a heated clothes airer to live. These are especially handy if you don't have a tumble dryer, otherwise, they can help dry items of clothing that can't be tumble dried, fast and effectively.
21. Choose practical furniture
Keep furniture choices to a minimum in a small utility room, to prevent the presence from feeling overwhelming. This tall yet slim cabinet does the job of providing a tidy storage solution for all the basic necessities. from an ironing board to a broom, yet it's slim enough not to take up too much floorspace.
Use wall-mounted hooks to provide any additional storage, to keep things elevated off the floor – to create a sense of more space.
22. Utilise wall space
Use every inch of wall space available in a small utility room, because this room requires a lot of 'stuff'. Due to the number of lotions, potions and accessories in a laundry/utility room it pays to make the storage solutions work harder.
Lining the walls with shelves all the way to the ceiling allows for maximum storage potential. It keeps everything off the countertop too, meaning a clear deck for when you need to get chores done.
How do I get the most of a small utility room?
Plan your cupboards around your appliances: do you want to be able to see your appliances or do you prefer to hide them behind doors for a more streamlined feel? Balance usability and ease of access with aesthetics and decide what will work best for you. What about storage cupboards: freestanding or fitted; shelves or drawers? Work out what you need to store first and then decide which form of storage works best and what you have space for.
Plan wall storage, too. Cupboards will keep things hidden away and tidy; open shelves are easily accessible and can look lovely if you have lots of nice enamelware tins and baskets to put on show. Open shelves give you that classic utility-room feel.
If doing laundry in your utility room, there will be additional things to plan for. Look for floor-standing collapsible clothes airers or versions that you can fit on a wall to free up floor space. If you have a period home with a high ceiling, consider old-fashioned ceiling-hung airers with pulleys so that you can pull that wash load up and out of the way. You can also buy heated airers that you plug in and heated wall-hung towel rails are another option.
How do you organise a tiny utility room?
One simple way to keep a small utility room looking organised, streamlined and efficient is to avoid placing bottles and packets of product directly on shelves. Instead, look for labelled enamelware tins, fabric bags, pretty cardboard or plastic boxes and pull-out basket drawers and store all your bits and pieces in those before sliding them onto shelves, stashing in cupboards or dropping into drawers.
Don't underestimate the usefulness of hooks. Peg rails are invaluable for hanging up storage bags. For that boot-room feel, add stands for coats plus, boot racks and shoe stores.
'Incorporate a drying rack so your've got somewhere to air clothes when the weather's bad,' says Vicky. 'Try a space-saving retractable airer hung on the wall or ceiling. Slatted shelves are handy too for storing freshly-laundered towels and linens as slats allow air to circulate.'
What is the smallest size for a utility room?
How small is too small for a utility room? We ask the experts what sort of space is needed to incorporate a utility room comfortably.
'I have designed working utility spaces from as little as 0.36sqm by maximising the ceiling height - compact yet practical' explains Rhian Williams, Harvey Jones Senior Kitchen Designer. 'It really does depend on what you are hoping to accommodate within the area, what the objective of the space is and what space you actually have to work with, of course. An average-sized 'utility room' typically varies from 2.5-5sqm in most properties.'
A top tip for accommodating a utility area within a compact space, Rhian suggests; 'Focus on what the area needs to achieve. What are your key reasons for converting the space? Additional storage for awkward household items such as the vacuum cleaner, steamer, ironing board, etc.? Or is it to accommodate a washing machine or tumble dryer to maximize the kitchen space?'
'Being space savvy is key, so measure every item on the 'utility space shortlist' for precise planning. Utilising any available height that you have is also really important as it will allow you to stack your appliances, so think m3 rather than m2. Clever pull-out storage solutions will help you make the most of awkward spaces. Also, if space is tight, consider a good quality combination washer-dryer to give you optimal laundry functionality.'
Get the Ideal Home Newsletter
Sign up to our newsletter for style and decor inspiration, house makeovers, project advice and more.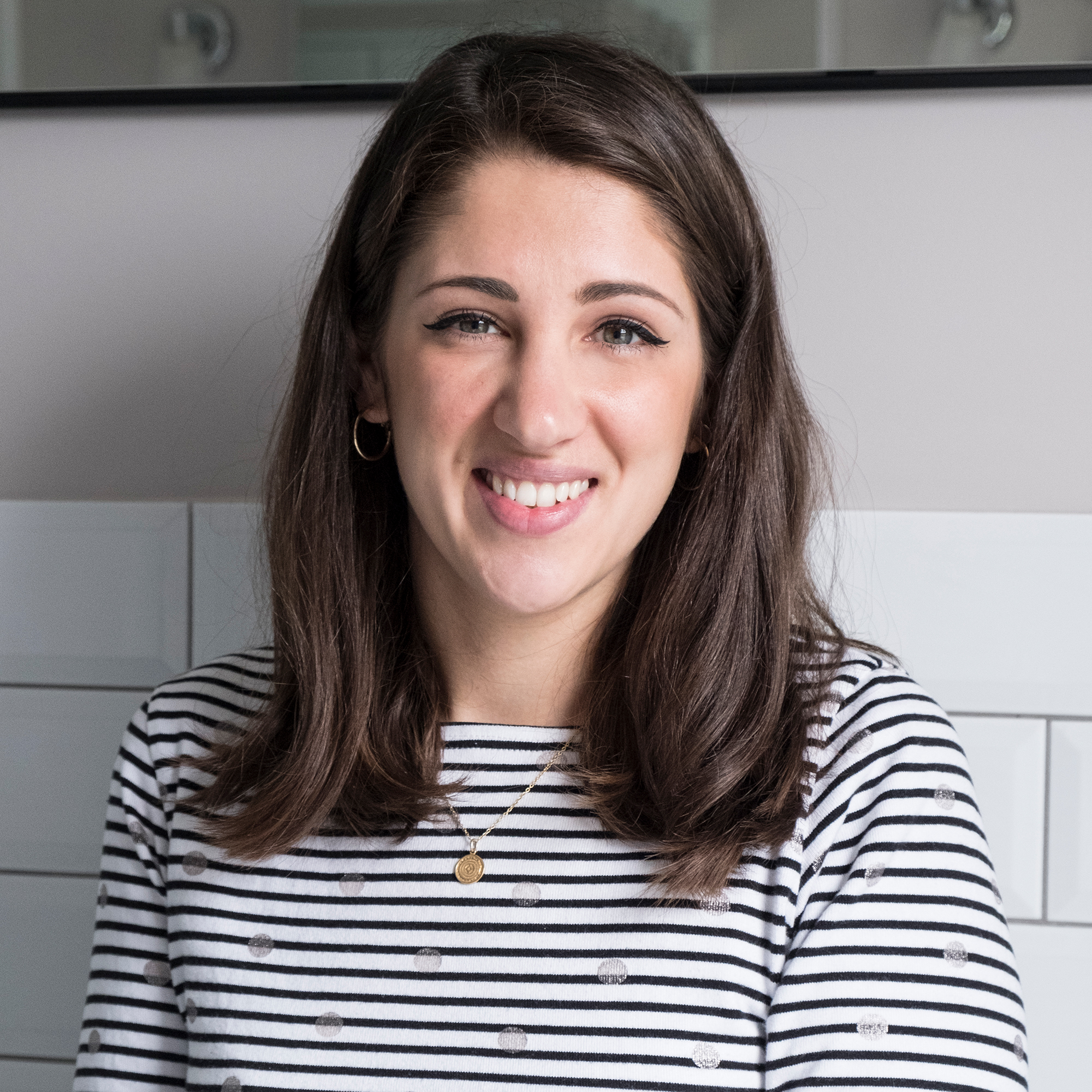 Holly Walsh has been Content Editor at Ideal Home since 2021, but joined the brand back in 2015. With a background of studies in Interior Design, her career in interior journalism was a no-brainer and her passion for decorating homes is still as strong as it ever was. While Holly has written for most of the home titles at Future, including Livingetc, Country Homes & Interiors, Homes and Gardens and Style at Home, Ideal Home has always been her ideal home, and she can be found sharing her expertise and advice across both the printed magazine and the website too.