This £25 Christmas tree alternative from John Lewis is the ultimate space-saving solution for small homes
If space is an issue this Christmas, this genius John Lewis Christmas tree alternative is the answer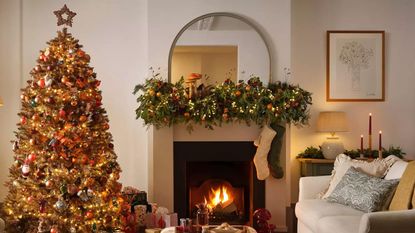 (Image credit: John Lewis )
Are you struggling for space in your living room as it is without having to make room for a Christmas tree this festive season? We hear you and we found the ultimate solution to this conundrum that doesn't compromise on style or decoration either. It's the John Lewis ladder Christmas tree, which can be yours for as little as £25.
This wall-hanging decor is made of embellished wooden twigs held together with a string and shaped to the silhouette of a tree. It's minimalist, chic and it frees up precious floor space, all of which makes for the perfect small living room idea for Christmas.
Available in three different designs, honouring three of the retailer's more traditional Christmas themes of the year, the John Lewis Tree Wall Decoration is the latest Christmas tree trend that we're obsessed with. For the look and also for the price. At £25, this is one affordable Christmas tree (alternative).
John Lewis launches a genius Christmas tree alternative
John Lewis is on a roll with their alternative Christmas tree options - first it was their copper Christmas tree and now the ladder tree.
'Our customers are branching out with their decorations this year, as online searches for ladder trees have increased by 150% in comparison to the previous month,' says Lisa Cherry, Christmas buyer at John Lewis. 'The festive decoration's slim profile makes it great for those with smaller spaces and hanging from the wall can keep it out of the way of pets and small children.'
This minimalist trend goes hand in hand with the current sparse Scandi Christmas tree trend, which too saves on space to an extent. It's a way to honour the tradition of a Christmas tree but in a more practical and even sustainable way as this decor can be used year after year and it's made largely from natural materials.
Alex Stubbs, interior stylist for Flitch, approves of this new modern look. 'The growing trend of alternative Christmas trees and decorations this year provides a refreshing and cost-effective approach for homeowners seeking to infuse their homes with festivity without overcrowding their living spaces. Among these innovative options, the ladder Christmas tree stands out as a minimalist and space-saving solution, making it an ideal choice for those looking to celebrate the season on a budget and with a contemporary twist.'
And while the John Lewis ladder tree comes already decorated with baubles, pine cones and sprigs, there is still space to add your own personal touch and decorate it further with your own adornments.
'To style these ladder Christmas trees, consider adorning them with a mix of string lights, ornaments, and even personalised touches like family photos or handcrafted decorations. This creative approach allows you to create a one-of-a-kind holiday display that's both festive and space-efficient,' Alex advises.
And if you're after a less decorated look, then you can give one of the above alternative ladder trees a try instead.
Get the Ideal Home Newsletter
Sign up to our newsletter for style and decor inspiration, house makeovers, project advice and more.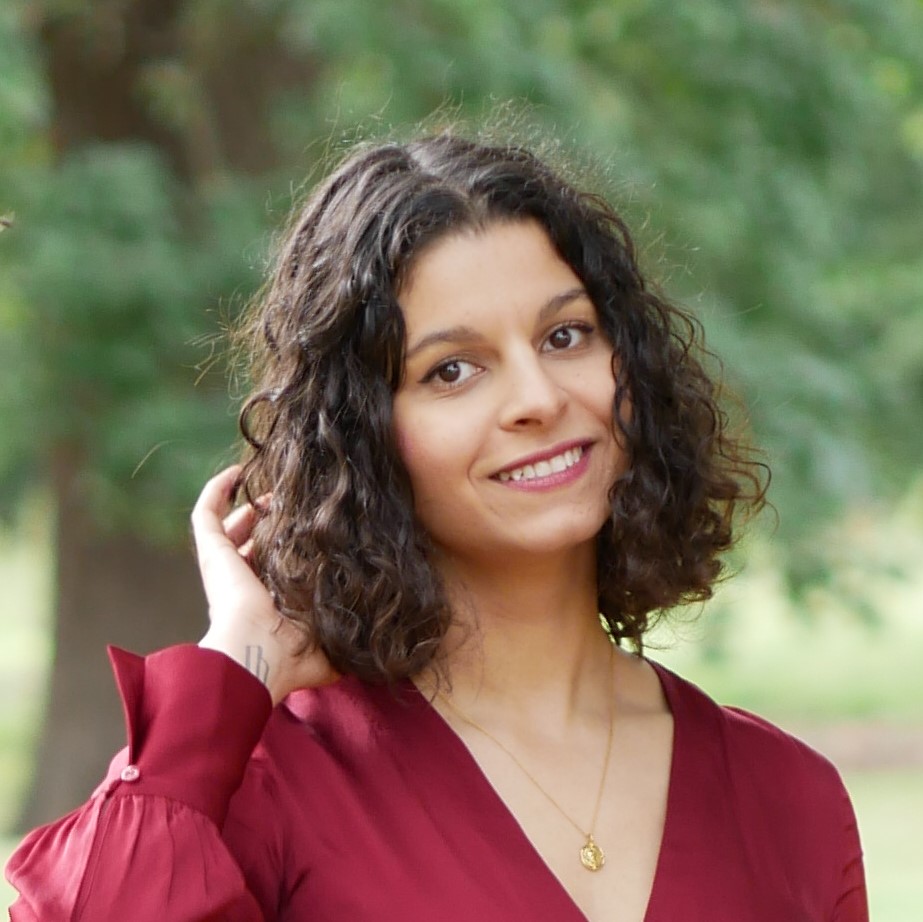 Sara Hesikova has been Ideal Home's News Writer since July 2023, bringing the Ideal Home's readership breaking news stories from the world of home and interiors. Graduating from London College of Fashion with a bachelor's degree in fashion journalism in 2016, she got her start in niche fashion and lifestyle magazines like Glass and Alvar as a writer and editor before making the leap into interiors. She feels the two are intrinsically connected - if someone puts an effort into what they wear, they most likely also care about what they surround themselves with.