Bloomcore – how to make the beautiful new micro-trend work in your home
Five ways to get the nature-inspired look in practically every room in your home
(Image credit: Future PLC )
We all probably remember the cottage-core trend that swept social media last summer. However, bloomcore is the new spin-off home decor trend that you need to know about. Whether you're looking to add a pop of colour to your living room ideas, bedroom or even your bathroom, or want to go all out by embracing the trend, bloomcore brings the outside in all year round.
With over 2.4 million views on TikTok and searches for a 'floral aesthetic' up by over 100% in the last six months on Pinterest, Nick Drewe, Trend Expert at Wethrift, sums this up, 'for years we have seen minimalism and neutral colours dominating the interior space, but now we are seeing interior lovers creating homes that are a statement of their personality, and 'bloomcore' encapsulates the essence of this perfectly.'
And it's the kind of trend that you can dip your toe into with one or two smaller decor pieces or go all out with, depending on the look that you're trying to achieve.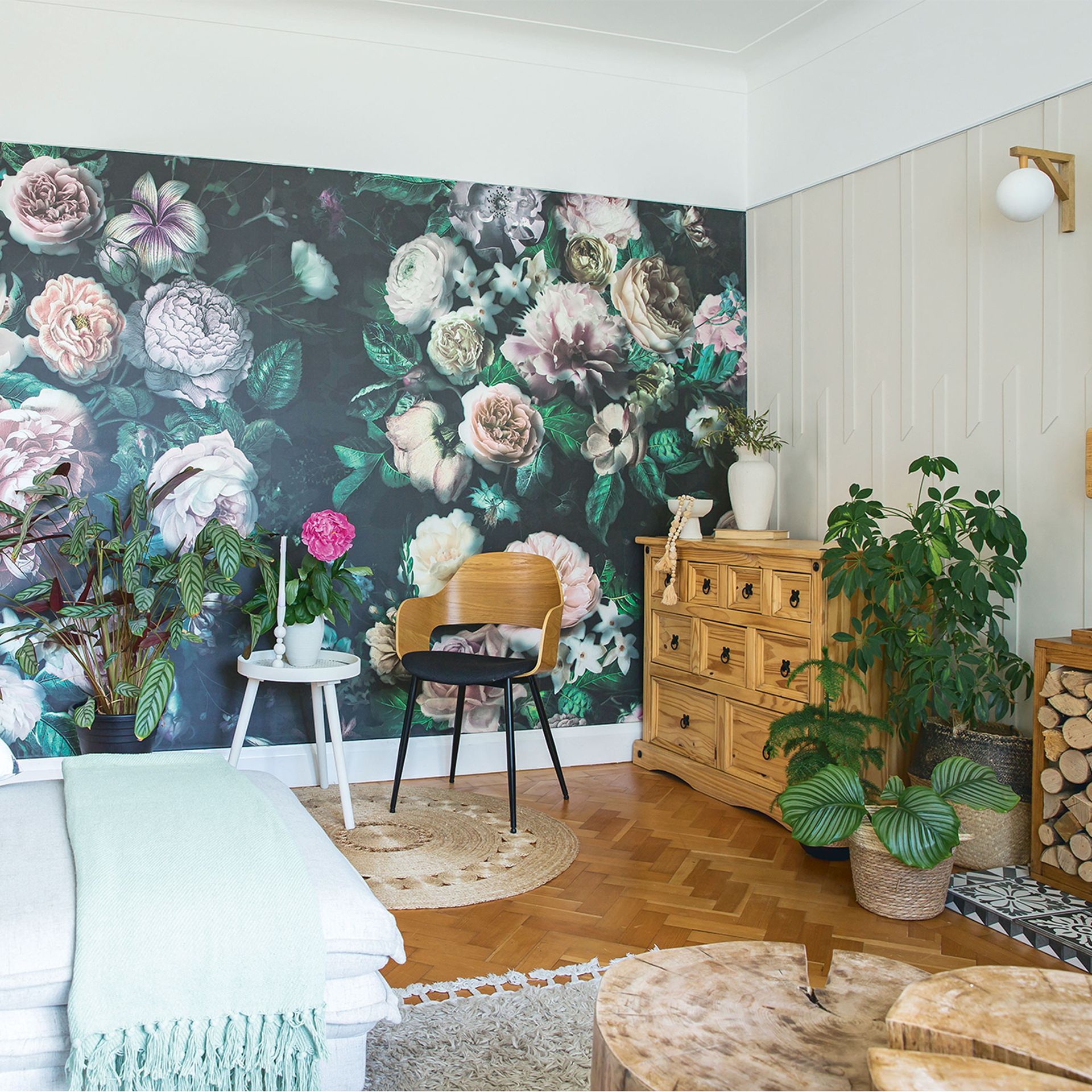 What is bloomcore?
Bloomcore – also known as flowercore – celebrates flowers, gardening and bringing nature indoors. 'Unlike cottagecore, which can have some darker colours and themes, bloomcore evokes the naturescape of life in a quaint English village,' says Darcie Hewitt-Dudding, interiors expert from furn.com.
'Think British wildflowers - dandelions, poppies, primroses, irises. Small, white flowers are a key motif in bloomcore - daisies and gypsophila, for example,' suggests Darcie. But also, 'fruit trees, native flowers, wild strawberries and a gentle afternoon of gardening in an idyllic environment.' That's the kind of aesthetic that you're trying to recreate inside with this trend.
So, it's not just all about flowers. If you're someone who isn't a huge fan of a traditional florals you can still embrace the bloomcore trend with gingham prints, pastel tones and lush greenery.
'The aesthetic has a slightly more modern feel to it and thanks to the variety that bloomcore offers, it makes it easy to mix with other aesthetics,' affirms Etsy Trend Expert, Dayna Isom Johnson.
So, if you are interested in trying out the new trend in your own home, here are a few bloomcore ideas to help you get the look – as well as how to make it work alongside your existing decor.
How to make bloomcore work in your home
1. Try out the trend by adding soft furnishings and accessories
If you're looking for the quickest, easiest and most budget friendly ways to start incorporating bloomcore into your home, start with soft furnishings and decor pieces.
'Try incorporating the bloomcore trend in small doses, floral patterns can be overwhelming so if you're used to a minimal design start with small decor pieces,' suggests Anna Elkington, Interior expert from Melody Maison. 'For example, using soft furnishings can be a good starting point to incorporate different patterns and textures, this will transform your living room without creating permanent changes.'
To truly nail the bloomcore look, 'opt for more delicate and whimsical floral prints that display wildflower designs and painterly effects, as opposed to more oversized and contemporary ones for that authentic vintage feel,' says Marie Goodwin, head designer at decorative fabric specialist Prestigious Textiles.
2. Go bolder with a statement wallpaper feature wall
If you're looking for an instant transformation and want to lean into the bloomcore trend, 'creating a floral feature wall using patterned wallpaper is the perfect way to instantly refresh your room and make a statement,' affirms Anna. 'Bold botanical designs will bring a feeling of life into the space and can be layered with different floral patterns around the room, from cushions to artwork, to create texture.'
3. Try out different nature-inspired prints
'You want to bring the whole of that idyllic village imagery in,' says Darcie. And that doesn't just mean with flowers. 'Wild strawberries, leaves, fruit trees all work and bee motifs are a nice addition as well.'
While, 'fruit prints especially can tip the look over into kitsch,' according to Darcie. 'That's fine if it's what you like, but otherwise the key is to select realistic, wild-looking prints over repetitive graphics,' to get that true bloomcore aesthetic in your home.
4. Embrace the bloomcore colour palette
If florals or prints aren't exactly your style, you can still get the look thanks to the bloomcore colour palette.
Opt for, 'a colour palette that resembles wildflowers and fields – think pastel sky blue, the pale green of leaves on trees, yellow buttercups, or the purple of lavender and all the other dainty colours of fresh flowers,' says Johanna Constantinou, Brand and Communications Director at Tapi.
Marie recommends incorporating, 'a tranquil palette of cornflower blue, soft peach and other pastel shades.'
5. Go literal with a real or dried bouquet
As you might imagine, 'one of the easiest ways to incorporate florals throughout your home is using flower bouquets,' according to Anna.
Bloom & Wild's Brand & Range Director, Jo Reason, reveals that, 'the dainty elderflower is possibly the most bloomcore flower of them all, and is beginning to be seen as the star of table vases everywhere.' Jo reasons that this is because an 'elderflower's fragrant blooms grow along British hedgerows across the country.'
So, you'll want to keep that in mind when you go to assemble your bouquet.
If you're looking for a low maintenance alternative to real flowers, try using dried or faux flowers instead. And you can always take the trend one step further by using a floral patterned or designed vase to house your blooms.
How to get the right balance
Darcie does admit that, 'it's easy to overdo it with a riot of colour and print, but try to maintain some continuity. The overall effect should be fresh and energising, not overwhelming.'
'Don't try to use every element in one room, select the imagery and colours that resonate with you the most and streamline it - the overall effect should be more meadow than jungle.'
Get the Ideal Home Newsletter
Sign up to our newsletter for style and decor inspiration, house makeovers, project advice and more.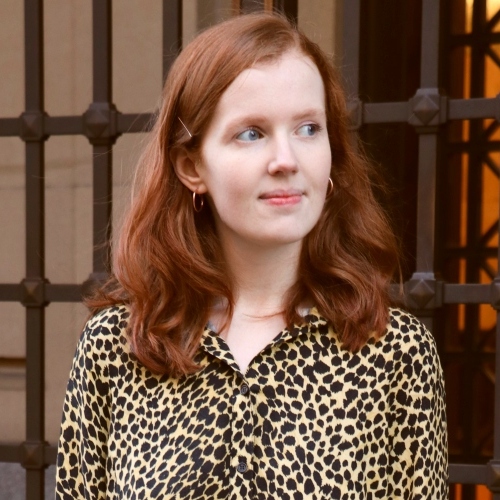 Ellis Cochrane has been a Freelance Contributor for Ideal Home since 2023. She graduated with a Joint Honours degree in Politics and English from the University of Strathclyde and between her exams and graduation, started a lifestyle blog where she would share what she was buying, reading and doing. In doing so, she created opportunities to work with some of her dream brands and discovered the possibility of freelance writing, after always dreaming of writing for magazines when she was growing up.
Since then, she has contributed to a variety of online and print publications, covering everything from celebrity news and beauty reviews to her real passion; homes and interiors. She started writing about all things homes, gardens and interiors after joining Decor & Design Scotland as a Freelance Journalist and Social Media Account Manager in 2021. She then started freelancing at House Beautiful, Country Living and in Stylist's Home team. Ellis is currently saving to buy her first home in Glasgow with far too many Pinterest boards dedicated to her many design ideas and inspirations.