12 Cloakroom tile ideas that prove tiles can transform a small downstairs toilet
Transform a tiny space with tile ideas that are big on design and personality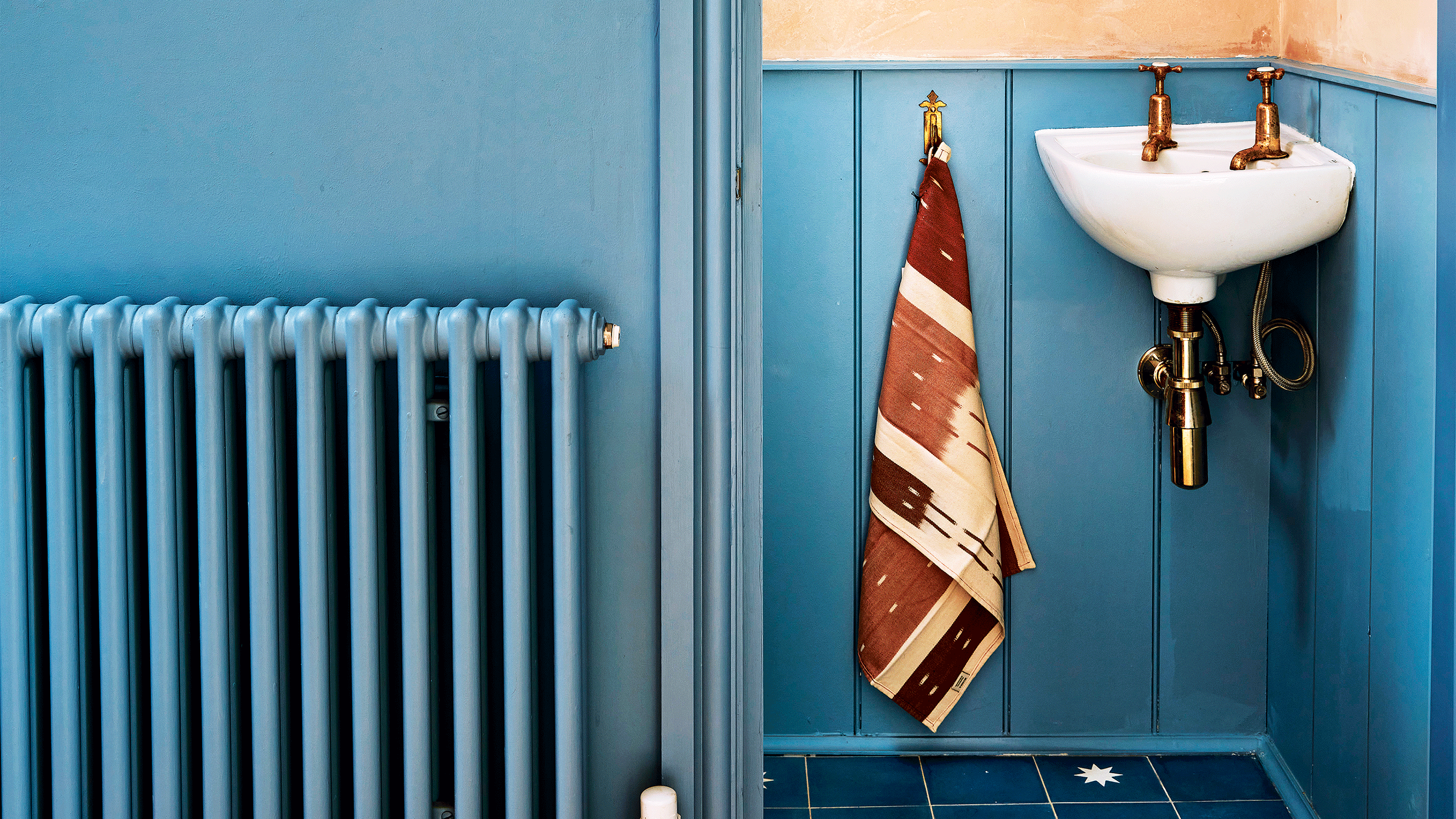 (Image credit: Future PLC / Matt Clayton)
The great thing about decorating a small space like a downstairs cloakroom is that you can go to town when it comes to bathroom tile ideas. If you're new to experimenting with colour and pattern, it's the ideal place to get creative and try different styles.
'Small downstairs cloakrooms are often the place our inner interior designer decides to take centre stage,' says Louisa Swannell, head of creative design, Walls & Floors. 'Both dark and highly pigmented tile shades in small gloss formats are known to give a more dramatic ambience when it comes to interiors.'
Cloakroom tile ideas
There are plenty of tricks and tips to make the most of a small space when it comes to cloakroom ideas. 'Having a smaller and more compact bathroom needn't mean you need to compromise on style,' says Emma Hughes, studio manager at Original Style. 'In fact, choosing the right tiles can actually help to add the feeling of more space.
'Opting for reflective, glazed tiles will bounce light around the room, which in turn gives the impression of more space. Or, to make the most of this trick, opt for our mirror tiles, use them on two opposite walls to create an infinity-style effect, the bigger the mirrors, the bigger the impact.'
1. Run floor tiles up to a splashback
Keep your walls a neutral colour and let patterned tiles be the star of the show. Use patterned floor tiles and run them halfway up the wall behind the bathroom basin to create a splashback, giving the space a dramatic look.
If you do want to attempt this look, take the weight of your tiles into careful consideration. Not all bathroom floor tile ideas will be suited to use on walls, if they're too heavy they will fall off. A good rule of thumb to consider if your thinking about continuing floor tiles up onto your walls is to avoid a tile if the weight of the floor tiles combined with grout and adhesive exceeds the maximum weight per square feet.
2. Add a faux brick wall
If you want to create a rustic vibe, brick slips make great downstairs toilet tiles. Using brick slips made from reclaimed brick can make a wall look like it's been there for years, which is ideal if you live in an older property and you want that lived-in feel.
Brick slips are easy to install and can be added to a downstairs toilet similar to most standard tiles. However, sand and cement can be used to mimic authentic exposed brick walls.
3. Go classic with metro tiles
Sometimes the simple small bathroom ideas are the best and nothing quite beats the versatility of a metro tile. In this cloakroom, keeping the walls and tiles in light shades and simple shapes, let the beautiful stained glass window be the focal point of the room.
To be more creative you could lay them in a herringbone style or vertically, or pick two contrasting colour metro tiles using the darkest shade to make a border.
4. Choose a modern design
Decorating a small bathroom is a great opportunity to get creative with cloakroom tile ideas. Use it as a chance to experiment with a vibrant new shade you wouldn't usually choose or a punchy pattern to add a wow factor.
'If you prefer the bold, statement tile look and want to incorporate colour and pattern into your cloakroom, I would advise tiling your walls halfway only,' says Leigh Price, co-director, Real Stone, Tile & Bathroom. 'This means you can still have the decorative tiles that you like, but with the overall effect being easy on the eye and not too overwhelming.'
5. Use different tile shapes
One way to add interest to a plain cloakroom scheme is to choose tiles in the same colour, but in different shapes. Tile halfway up the wall in one style and continue up the rest of the wall in an another shaped tile. This is a great way to create a cohesive scheme, without it feeling boring.
6. Add a subtle splashback
Sometimes all it takes is a small tiled area like a splashback to make a feature. If you're on a budget and can't use your dream tiles to cover a large area, then use them to create a splashback instead. You can then use more budget-friendly tiles in the rest of the space.
This is a great hack if you want to try out a bold trend such as terrazzo as you'll only need a couple of tiles for the look. Alternatively, this is a smart hack for a budget bathroom idea if you're looking to source discounted tiles from salvage yards or warehouses and can't guarantee the number of tiles available.
7. Choose a classic pattern
In a traditional Victorian property, a classic monochrome style is often the best way to add a stylish touch. The beauty of a monochrome tiled floor is that you can get as creative as you want when choosing a wall colour and even if you want to change your decor in the future, the tiles will work with any colourway.
Checkerboard floors have been around for over a century so this is one bathroom tile idea guaranteed to stand the test of time.
8. Colour match to walls
If you've found a tile pattern you love, get it colour-matched so you can paint the walls in the same shade. This is a quick cheat way to create a bold cloakroom that is coordinated and cohesive, something that can be tricky to achieve.
The pattern will draw your eye into the space, while the walls will highlight the design and help to create a cocooning feel in a small space. If you are only just starting to dabble in bold interiors this is a great gateway into pattern and colour.
9. Pick a fun design
Be brave and choose a funky pattern to bring life to a cloakroom. This scheme uses tiles with a large terrazzo pattern while the basin has a more subtle, smaller terrazzo effect, giving the bathroom a modern touch.
'When mixing and matching tiles in a bathroom an interior design trick is to make sure they are all speaking to each other,' says Rebecca Knight, Deputy Digital Editor at Ideal Home. 'They basically need to have something in common, either colour, pattern or the scale of the design.'
In this case, the playing of scale with a terrazzo pattern within a neutral colour family keeps the look interesting but not overwhelming.
10. Lay matching tile shapes
Choosing tiles in different finishes like wood effect and a textured white finish but laying them in the same style is a good way to mix and match textures in your cloakroom. The wood effect brings warmth to the inky and white hues.
It is also a smart way to disguise tile imperfections or inconsistencies and actually celebrates them. Whether you are pairing discontinued warehouse tiles together or springing for artisan handmade tiles that come with natural variations.
11. Choose smaller scale tiles
Hexagonal tiles are hugely popular for modern bathrooms, but if you are using them as a cloakroom tile idea, choose a smaller size so the proportions suit the size of the room.
This design is made from recycled glass that oozes eco-appeal. The room has been further enhanced with a small size hexagonal basin too, and adds a touch of luxury with a marble-effect countertop. These tiles can also be used on the floor.
12. Box in the toilet system to provide a shelf
Back-to-the-wall loos are a great idea in a small space, as although they take up more room, as you have to build a false wall to hide the cistern. But turn this into a positive by using the wall as a handy shelf for storage or to dress with accessories. The boxed in structure provides the ideal place to decorate with tiles, to make it more purposeful.
This false wall has been tiled with square tiles with a subtle pattern so it's easy to keep clean and the tiles team perfectly with a characterful Cole & Son wallpaper.
What size tiles are best for a small cloakroom?
It can be difficult to decide whether to use large or small format tiles in a downstairs cloakroom. 'Many people are mistaken in thinking that a small room means that you should opt for small tiles. While small tiles are fine for a cloakroom, they're not always the best option,' says David Cruz at Myjobquote.co.uk.
'Smaller tiles can often make the room seem more cramped. Instead, it's better to opt for larger tiles that are around 300x600mm. Larger tiles can help to make the room seem bigger and more open.'
'Large-format floor tiles are great for small spaces as they have fewer grout lines which gives a more seamless appearance' explains Louisa Swannell, head of creative design at Walls and Floors. 'Laying flooring in a herringbone format can also have a space-enhancing effect, as this layout tricks the eye and makes the room appear longer.'
'It's important to consider the size of the space, and find a harmonious balance between your decor; too much intricate pattern could make a small space feel cluttered. Bright, light colours and glossy finishes are great for small spaces as they bounce light around the room.'
What colour tiles are best for a small bathroom?
When it comes to choosing a tile colour, it's a great opportunity to get as creative as you want. 'Most homeowners choose lighter colours for their small bathroom such as white, light grey and cream,' says David.
However, darker shades can also look great in smaller bathrooms, providing there is adequate light. Neutral colours can help to create a calming and clean aesthetic. Lighter tones can help to make the room seem larger and reflective or shiny tiles can help to make the room seem brighter.'
Should a cloakroom be tiled?
Whether or not a cloakroom should be tiled is ultimately a matter of personal choice. But the experts say: 'The cloakroom must meet a variety of different needs, and is often only allowed the smallest space in the house.' says Emma Merry of Emma Merry Styling. 'Everything in the room must serve a purpose and tiling is no different. There are no rules, but when I'm designing a cloakroom, I nearly always opt for a tiled floor, it just makes cleaning a dream, especially around the loo and sink. For me, when budgets allow, I'll advise clients to go for half-height wall tiling around the whole room.'
'As a guest bathroom and for families with young children the cloakroom needs to take all that's thrown at it' Emma continues. 'Tiling the bottom half of the walls enables everything to be wiped clean quickly and easily, so it's much more hygienic.
To avoid the tiles overwhelming a small space, I've regularly teamed them with strong wallpaper prints that I like, and take it up and over the ceiling too. It creates a look that shows the space has its own unique character and opens up the ceiling area to inject interest into the scheme.'
How do you make a small downstairs cloakroom look bigger with tiles?
How you lay the tiles in your cloakroom is vital when it comes to decorating. 'Tile placement is important,' says Trinity Owhe, design expert at Victorian Plumbing. 'Sometimes it's not about the type of tiles, but how you use them.
'Opting for a tile feature wall, rather than tiling the whole cloakroom is a great way to get that unique detail in without overwhelming a small space. Going for a half-tile look can also heighten the feeling of your bathroom walls. By tiling from the floor up to a midpoint in your wall, and painting from the middle up, can add character and depth while also making your ceilings feel higher.'
Get the Ideal Home Newsletter
Sign up to our newsletter for style and decor inspiration, house makeovers, project advice and more.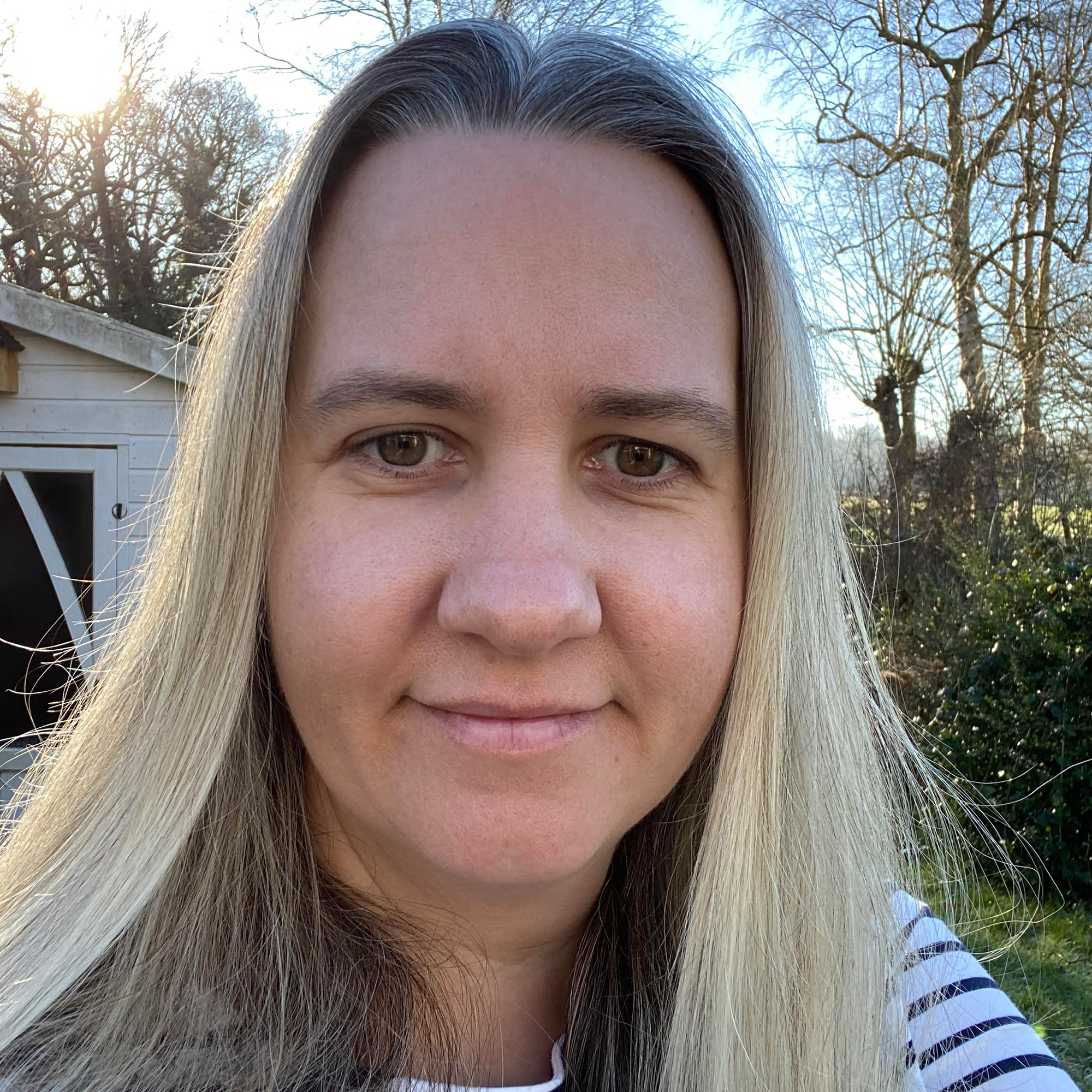 Amy Hodge has been working on interiors magazines for over 11 years. She's a freelance writer and sub editor who has worked for some of the UK's leading interiors magazines including Ideal Home, Style at Home and Country Homes & Interiors. She started at Style at Home just after it launched as food editor and is now chief sub editor for Ideal Home, Style at Home and Country Homes & Interiors.