Bedroom blind ideas to keep your space stylish and practical – day and night
The right window treatment can make all the difference to your space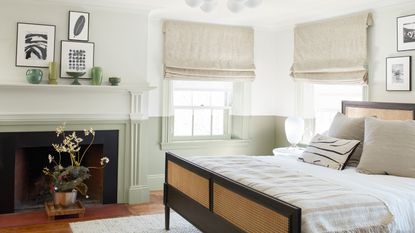 (Image credit: Benjamin Moore)
When it comes to dressing our bedroom windows, we tend to think about curtains, rather than blinds. Our bedroom blind ideas will show you how to make them work in your space, whatever your style or space.
Since bedrooms are primarily for rest, blinds are they're great for controlling the amount of light that flows in and can be fitted with blackout linings too. The right window treatments can therefore help you wind down, shut out the world and get the relaxation you need.
Bedroom blind ideas
One misconception is that blinds they're only for modern bedrooms, but they can look wonderful in traditional spaces too.
'I am always drawn to the sleek and modern appeal of blinds in the bedroom, they can be a very smart alternative to curtains, bringing warmth and decorative detail as well as framing the window and views,' says Caroline Milns, head of interior design, Zulufish.
'They are also immensely practical and create a framework in a more structured way than the flow of curtains.'
Caroline has over 25 years experience at the cutting edge of design and interiors. In 2007, Caroline retrained as an interior designer, before launching the interiors arm of Zulufish in 2013, promising to 'strive to create timeless design & inspiring interiors'.
1. Choose a decorative weave
If your walls are plain, a lovely damask weave fabric will add a touch of pattern and texture to your window treatments. Match it as closely to the paint colour as you can for cohesion, and follow the same shade through into your throws and cushions.
Blue and white works particularly well as it contrasts so beautifully yet harmonises a scheme too.
'Blinds offer an elegant and streamlined look to any bedroom window,' comments Natasha Painter, head of marketing at Blinds2Go. 'Consider colour drenching the space for a dramatic yet cocooning effect, adding interest with a pattern in the same tone as the paint you choose.'
2. Get crafty with edging
Love a spot of crafting? You can get really creative with window treatments if you love sewing and want to have a go and making a blind yourself – you can add trimmings, sequins, ribbons and edge it in a fabric that matches a cushion or throw.
These extra touches will make your bedroom blinds unique to you – nothing beats that individual touch that makes a scheme special.
3. Make a feature around your blind
Clever paint tricks can be used to highlight a bedroom blind, in fact, if you're renting and can't paint the same effect could be created with washi tape instead. We love the idea of using a bright shade with a neutral coloured blind to create a stand out feature.
'Framing your window with a bright coloured paint is a simple design trick that creates a focal point to any room,' suggests Jemma Dayman, buying manager, Carpetright.
'It's really effective at drawing attention to the window area and works particularly well with blinds. Both roller blinds and Roman blinds are sleek and simple by design and so adding an extra pop of colour around the frame can turn something relatively functional into a stylish touch that celebrates a room with a view.'
4. Roller blinds give a neat finish
Roller blinds have a smart finish and due to their design roll up neatly when not in use therefore using up very little visual space – this makes them ideal for a small bedroom or if you need to block out light in a corner nook, or want to make a design feature of that window.
'A patterned roller blind is an effective way at showcasing key colourways featured within your décor, ensuring that your interior scheme isn't limited to just the furniture,' says Marie Goodwin, head designer at Prestigious Textiles. 'Alternatively, block colours will work at adding an injection of bold personality, or can match the rest of the room to create a seamless, restful interior.'
Marie is the head designer at decorative fabric specialists Prestigious Textiles where she has worked for over a decade. Marie leads the design team, creating four new collections a year for the international fabric brand which is based in Yorkshire in the UK, as well as observing trends and launching new designs.
5. Match blind colours to your wallpaper design
For any scheme to work there needs to be some unity across the colours, this is what creates a harmonious scheme which is what you want to create in a bedroom.
A simple interior design trick that helps the eye to flow is to match the colours of your blind to your walls, either paint or wallpaper. Obviously this is easier if the blind fabric matches the wallpaper but what if they're not the same design? You can still achieve this by matching the tones instead.
You could pick two tones, one darker and one mid-toned, this will be enough to link the two elements together successfully.
6. Choose a fabric that complements your scheme
Bedrooms are our sanctuary's and a calming scheme that invokes this feeling is key, and green is a fabulous colour to choose, as Helen Shaw, director of marketing, Benjamin Moore shares with us.
'When choosing a colour for your space it's important to find out how it makes you feel, how you would like it to make others feel, and the purpose of the room that you would like to use the colour in. All other elements in the room need to complement this, from the soft furnishings such as rugs and blinds to the flooring choice.'
'Opting for a sage green creates a balanced and restorative space so is a great choice for rooms you want to relax in such as a bedroom. Consider pairing soft sage hues with linen and rustic accents to enhance this subtle palette creating a haven of relaxation.'
Oatmeal is a good classic natural that would work well across a sage green scheme, it could be linked across your accessories like cushions, bedding and throws. Consider a subtle check fabric for your blinds, it will add interest without distracting from the relaxing colour scheme.
7. Try pleats for a modern scheme
Contemporary schemes need a different approach to a trad look and there's plenty of blind designs to choose from.
Pleated blinds have a very neat finish and 'concertina' up out of the way when not in use. Ikea's Shottis black-out blinds in dark grey are perfect if you want to block out light for a peaceful sleep. The colour also looks striking against white walls if you want to create a contrasting and modern effect.
8. Team curtains with your blind
For a country style bedroom you may want to soften the look of blinds by adding curtains to the mix. Using the two together does have its advantages – cosier during the winter months, you can play with print and pattern and it's a great way to layer elements to create a scheme that's textural.
Generally it works best visually if the curtains are darker than the blind, so pick a fabric that's lighter, yet one that complements the curtain colours. A single colour will suffice but consider a textured fabric like linen or a good weight cotton that will add a tactile element.
9. An alternative to standard blinds
If blinds aren't your bag, and curtains seem too stuffy, then consider a shutter. Not technically a blind of course, they are a good alternative that takes up little space, doesn't involve choosing fabric designs and the plain colours go with most schemes.
With their simple slatted design that allows in the light as you need it, they're a smart choice with a wide appeal, and they look great in modern and classic settings.
10. Roman blinds are an elegant choice
For a contemporary scheme that has some classic elements, Roman blinds are a great choice. Easy on the eye with their soft folds, they certainly add an elegance and are ideal for complementing an existing scheme if they're matched tonally with the rest of your chosen colours.
'Roman blinds are a brilliant choice as they offer a layered finish, which feels more comfortable and luxurious – the perfect atmosphere for a bedroom,' shares interior designer Caroline. 'Opting for a plain, yet textured fabric that works in harmony with the tones across the of the room will evoke a wraparound feel that is really cocooning.'
What blinds look best in a bedroom?
'Choosing the right blinds for your bedroom is totally dependent on the style and finish of your space,' says fabric designer Marie. 'Roman blinds provide opportunity to add colour and pattern through detailed fabrics and textures. This is perfect for encapsulating trends like quiet luxury, maximalism and cottagecore, where a statement or striped fabric can really tie the room together.
A slatted wooden blind is more timeless, and can add privacy too if you still want to let some light in. You see these more in neutral colour palettes and also layered with curtains.'
Are blinds good for a bedroom?
'Roller blinds are a really versatile option that offer something for every window,' says Marie from Prestigious Textiles. 'They can be specified in daylight, PVC or blackout quality to give you control over the light in a room. Blackout roller blinds are great for creating cosy bedrooms, whereas daylight will allow a little bit of light through to keep the space feeling open and bright – perfect for dressing rooms or study nooks.'
'Or why not choose a bold pattern or colour to make a statement, perfect for drawing attention to windows in rooms with a wonderful view, add a trim to the folded layers for a playful flourish,' says Caroline.
Get the Ideal Home Newsletter
Sign up to our newsletter for style and decor inspiration, house makeovers, project advice and more.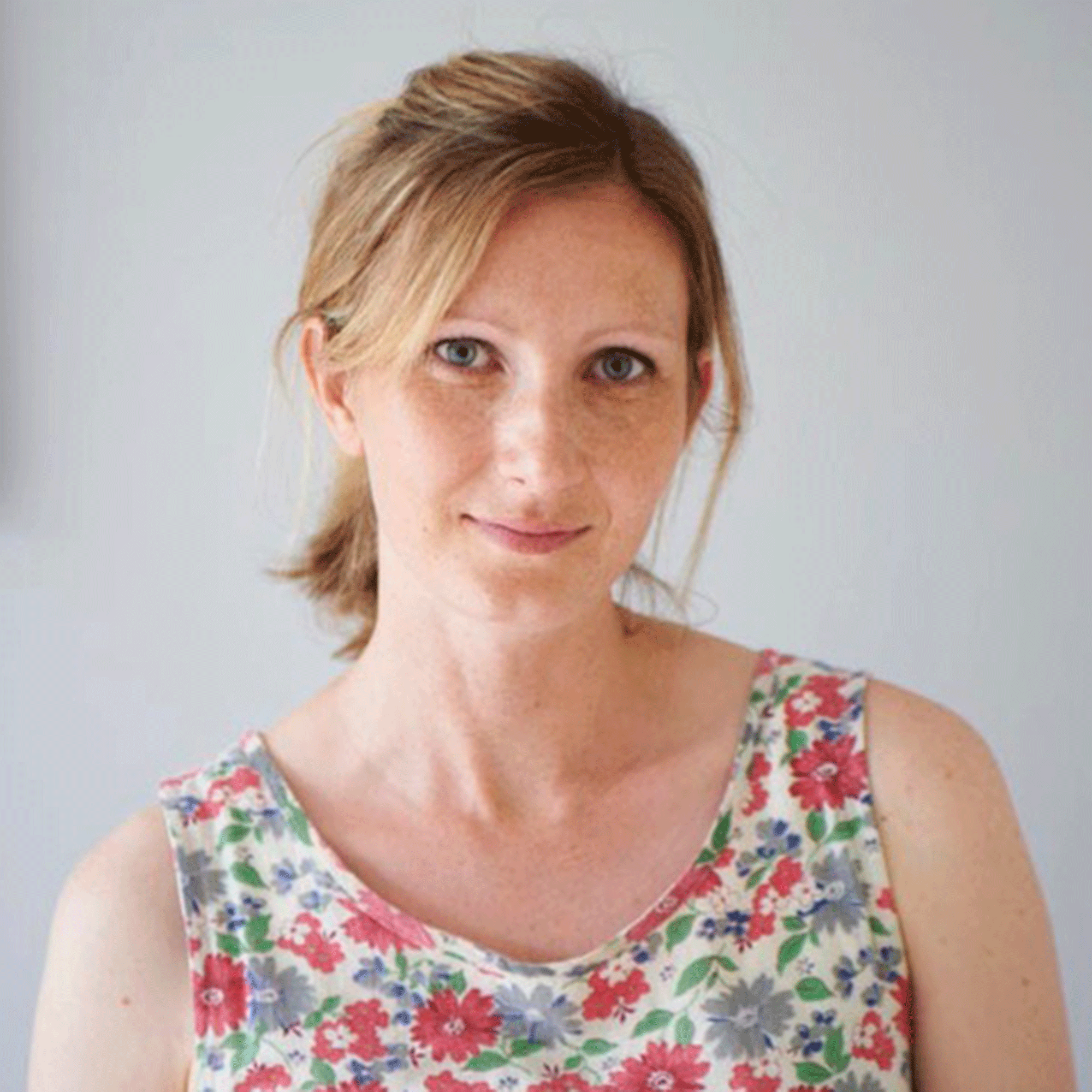 Sophie has been an interior stylist and journalist for over 22 years and has worked for many of the main interior magazines during that time, both in-house and as a freelancer. On the side, as well as being the News Editor for indie magazine, 91, she trained to be a florist in 2019 and launched The Prettiest Posy where she curates beautiful flowers for modern weddings and events.