Bedroom trends 2023 - the styles, colours and materials to use now
The latest trends in bedroom decor according to design experts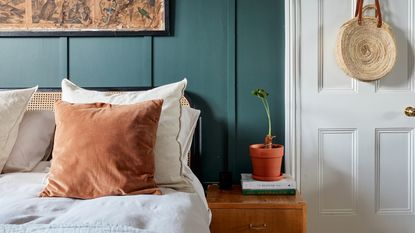 (Image credit: Future PLC)
There are tonnes of wonderful decorating ideas out there, which is part of why we look to bedroom trends to help choose a direction.
Whether you're redecorating your space entirely or just looking for a way to refresh your bedroom, trends can help you consider colours, materials and styles which you may not have thought of before. Remember, you don't have to use a trend from top to bottom, sometimes all you need is a little touch to update your room.
We've spoken to the interior designers, brands and forecasters to find out exactly where bedroom trends are heading for 2023 and how you can recreate this in your own space.
Thea Babington-Stitt is the Assistant Editor for Ideal Home and has been working across some of the UK's leading interiors titles for nearly 10 years.
Before moving to Ideal Home, Thea was News and Features Editor at Homes & Gardens, LivingEtc and Country Homes & Interiors. She is passionate about design and is constantly speaking to designers and brands to find out the latest trends in interiors.
Bedroom trends 2023
While there are a mixture of bedroom trends out there at the moment, there is a general theme of elevated relaxation across most of these.
'The laidback luxe aesthetic has been trending for a while and is showing no signs of slowing down for 2023,' agrees Emily Atwood, co-founder of bedding company scooms. 'Its effortless nature leads to an elegant and chic look that is beautiful, on-trend and design-led whilst remaining timeless and elegant.'
'In the bedroom, it's all about creating a space that is luxurious and cosy, whilst combining the ultimate in comfort and style for a relaxed and inviting atmosphere.'
1. Serene greens
'Green is becoming a popular colour for bedroom trends 2023,' advises Sarah Lloyd, Interiors and Paint Specialist, Valspar. 'It's no surprise this colour is on the rise, as it is often associated with nature and the outdoors, which can create a sense of harmony and tranquillity in your bedroom, and also help to ease stress and anxiety'
'The good thing about using green bedroom ideas is that it's a flexible colour and can come in many shades. From light pastels to deep, dark hues, it can work in a variety of interior design themes, from modern and contemporary to traditional and countryside.'
'Darker shades of green, such as forest green or hunter green, will create a cosy and intimate atmosphere in a bedroom,' explains Sarah. 'Lighter shades, like sage or mint, can create a fresh and spa- like environment, so it all depends on what you're planning to create.'
2. Natural materials
Green isn't the only way that bedroom trends are taking inspiration from nature - materials matter, too.
'Recently, homeowners and designers have been placing more importance in material choices in the bedroom, as these can affect the overall ambience,' explains Oliver Webb, Director, Cullifords.
'Natural materials or those that evoke a sense of nature are becoming increasingly favoured - think greens and neutral earthy tones. When it comes to bedroom wall decor, an eye-catching stone or marble will add that sought-after sense of luxury with the added comfort of feeling as though you are cocooned in nature.'
'Metals such as iron and brushed brass on lighting and accessories will add that all-important contrast,' suggests Emily from scooms. 'By combining these luxurious elements with a relaxed backdrop, you can really create a bedroom space that feels warm, welcoming and that promotes rest, relaxation and a good night's sleep.'
3. Rattan furniture
Another natural material that is having a seriously stylish moment in terms of bedroom trends is wood but, more specifically, rattan.
'Wooden furniture is also gaining in popularity, whether it be antique or rattan - the trend is guaranteed to hit bedrooms in 2023,' says Sarah from Valspar. 'Having this type of furniture in your bedroom creates a rustic feel, and an environment that feels comforting and relaxed.'
Being both durable and lightweight rattan has been a staple craft material for centuries, particularly for furniture and baskets. The popularity has always been there with boho bedrooms, it's just grown more in recent years – not since the 70s peacock chairs have we seen such an ornate use of wicker rattan for furniture designs.
4 Muted neutrals
'We are seeing a shift from the natural browns of 2022 to a gorgeous, muted colour palette, with everything from earthy clays, rich mossy greens right through to subtle beiges and creams,' notes Lee Lovett, co-founder of The Soho Lighting Company
'You want to introduce earthy colours that help to emphasise the natural light available whilst creating a sense of space, so opt for a palette of warm whites, greys, taupe, oatmeals, browns, terracottas and rusts,' explains Emily from scooms.
'These muted neutral bedroom ideas will keep the look feeling light, airy and casual, whilst adding an earthiness that will help to ground your bedroom and create detail throughout the space.'
5. Bright and bold
On the other end of the spectrum is the expressive and maximalist side of bedroom trends. 'As we step into 2023, there has been a noticeable increase in bedroom design and creating a space that is packed full of personality whilst providing a tranquil place to sleep,' notes Sally Evans, Marketing Manager at bedding company Vantona.
'Following the well-known trend of maximalism that embraces bright bedroom colour schemes, incorporating coloured duvet sets is a simple yet highly effective way to create an impact in the home. A vivacious selection of rich pinks, oranges and greens are certain to bring style to the area whilst ensuring a peaceful night's sleep.'
'Whether it be abstract designs or vivacious colours, a dopamine dressed interior is certain to inject happiness into the home,' continues Sally. 'To transform your bedroom to meet this trend, you can incorporate a striking palette of yellows, pinks, and greens and complement them with accents in similar palettes to inject a playful touch to the room.'
6. Glass lighting
'Glass statement lighting is really coming into its own this year,' muses Lee from The Soho Lighting Company. 'Sustainability is at the heart of these design choices, with interior designers' conscious of the need to make more informed decisions when it comes to where and how these materials are sourced.'
'Glass is a simply fabulous material; one we use in so many of our designs and adding a statement glass light will uplift this gorgeous style palette while allowing light to flow more freely. It's truly incredible the difference this makes to the interior design of a bedroom, particularly when it comes to small bedroom lighting ideas.'
7. Linen bedding
One of the fasting growing bedroom trends is also the easiest one to dip your toe into. It's all about natural and easily handled bedding sets that don't need to look too perfect like linens and brushed cottons.
'Bringing in tactile textures and organic fibres will help to ground the space and amp up the cosiness,' notes Emily from scooms. 'From laidback linens and tactile wools, it's about layering textures in a variety of tones to add that richness.'
'The laidback appeal of these natural materials also helps to add depth and dimension to the bedroom, helping to evoke a relaxed, inviting and cocooning atmosphere.'
8. Statement headboards
'Don't be afraid to choose a more outlandish style for your headboard as this only adds more character,' says Martin Waller, Founder, Andrew Martin. ' We no longer need artwork in bedrooms when we have a headboard shaped to elaborate perfection or upholstered in a bold-patterned fabric acting as a piece of artwork itself.'
'When it comes to using pattern, large-scale designs work best when used on large, statement pieces such as a headboard,' advises Debbie Leigh, design manager at interior textiles specialist ILIV. 'When it comes to small bedroom ideas, using a pattern on a statement headboard or piece of furniture will add drama without overcrowding the room.'
9. Adding pattern with wallpaper
'With people becoming increasingly braver in their interior choices we're seeing people embracing wallpaper trends and using in more unexpected places in the bedroom, such as on the ceiling, where it is guaranteed to create maximum impact and can completely change the feel of the room,' says Jamie Watkins, co-founder of wallpaper company Divine Savages.
'Using a bold bedroom wallpaper behind the bed creates a strong focal point and gives a "boutique hotel" feel to the bedroom. In a small room this can also help to open up the rest of the room to make it feel bigger, making a simple yet striking update. Similarly adding in wallpapered panels in an opulent print can help make the bed the centrepiece of the room.'
10. Mindful moments
Amidst our fast-paced lives, our bedrooms are one of our most sacred downtime spaces, yet so often they are overlooked and not conducive to a good night's sleep. Therefore, one of the most important bedrooms trends is all about taking back this space to help better rest and recharge.
A tech detox is a great place to start - although we admit it's easier said than done. Try and adopt a technology curfew at least two hours before bed and avoid bringing screens into the bedroom. In our tech-saturated world, it's very easy for the laptops and smartphones to creep into our sleeping spaces, but they affect our brain's ability to produce slumber-inducing melatonin, so banish devices and get cosy with a good book instead.
What is the bedroom colour trend for 2023?
As we explained above, green is leading the pack for colours in bedroom trends. 'There are many ways you can approach the green colour trend, but a great choice for the bedroom is emerald green,' advises Sarah from Valspar Paints.
'Timeless and regal, emerald green is a loyal favourite shade among bedroom interior experts because of its versatility and universal charm. Emerald green will blend beautifully with natural wood accents and shades of cream and beige for a peaceful organic tranquillity.'
The other main approach we spoke about was choosing to go down the maximialist route. 'Instead of using blush pink tones - if you are keen for pink bedroom ideas - opt for subtle nods of neon pink and bright magenta for a more modern take,' suggests Sam Greig, Senior Designer at Swoon.
Is grey still in style for bedrooms in 2023?
Grey bedroom ideas were the only way to go at one stage, and while they absolutely still have their place, the popularity may be waning. 'Overall, green is poised to overtake grey as the country's favourite interior colour during 2023 - with sales of all things green showing rapid growth,' explains Melanie Archer, Colour Expert at John Lewis & Partners.
'Sales of green sofas, armchairs and headboards are up 277% compared to this time last year.' sales of green fabrics have risen by 92%, surpassing their grey equivalents.'
What bedroom decor is out of style for 2023?
'The mirror wardrobe was very popular for many years,' admits Sarah from Valspar. 'But sadly, mirrored wardrobes are no longer stylish. Instead, go for a textured wood or a warm tone colour for the built-in wardrobes. Something neutral and natural works best.'
'Another decorating trend we'd avoid is word art. Having the odd framed quote or piece of art is fine, especially if it's your style. But there's no real need to have word art in each room. It's very "Noughties" and while for some the Noughties do not seem long ago at all, it's still around two decades old. Instead, update your art with textural pieces.'
Get the Ideal Home Newsletter
Sign up to our newsletter for style and decor inspiration, house makeovers, project advice and more.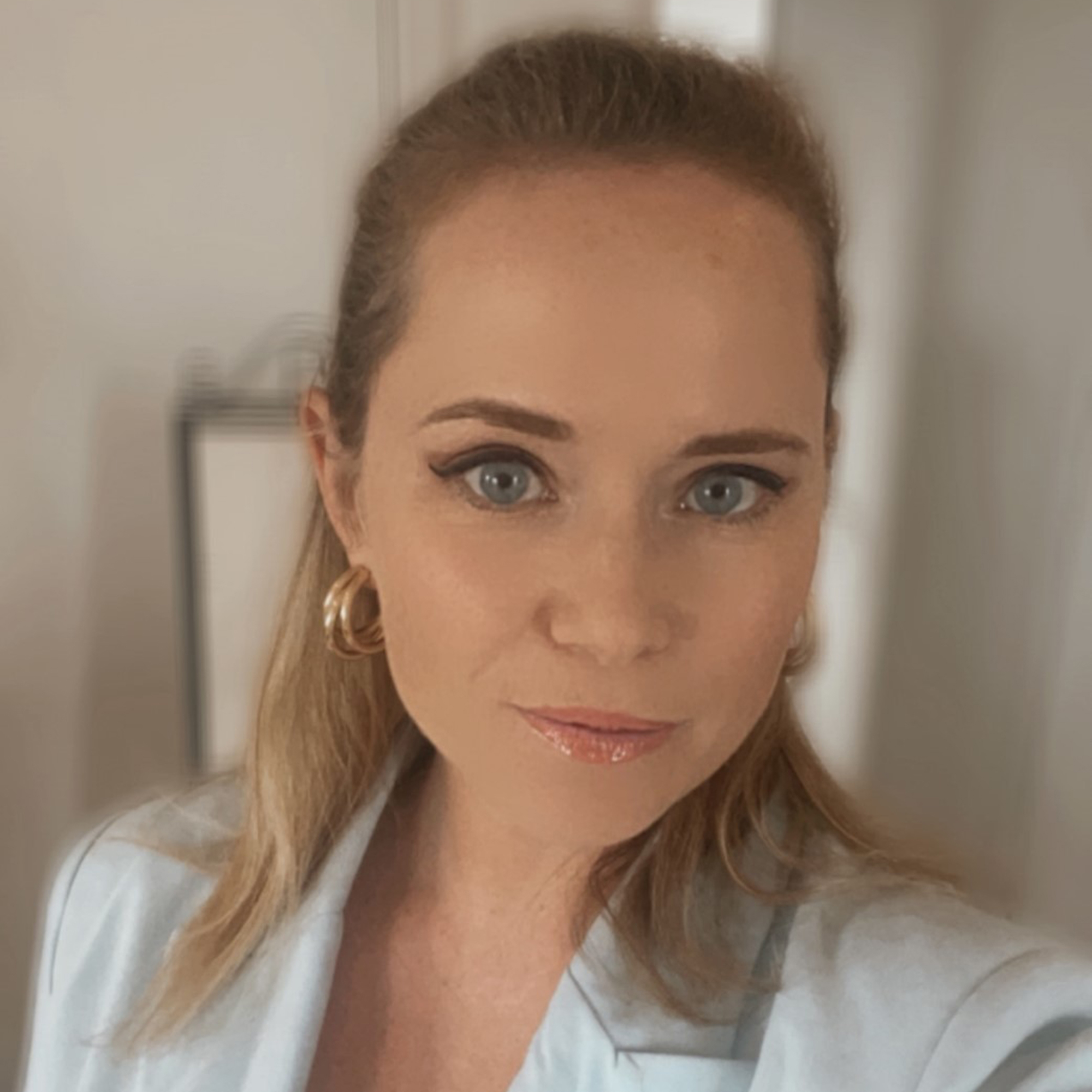 Thea Babington-Stitt is the Assistant Editor for Ideal Home. Thea has been working across some of the UK's leading interiors titles for nearly 10 years.
She started working on these magazines and websites after graduating from City University London with a Masters in Magazine Journalism. Before moving to Ideal Home, Thea was News and Features Editor at Homes & Gardens, LivingEtc and Country Homes & Interiors.