Open wardrobe ideas – 10 stylish ways to have clothes on display
Access all areas with on-trend open wardrobes that save space and look great at the same time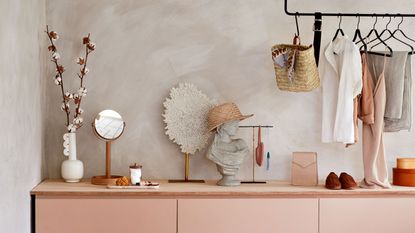 (Image credit: Future PLC/Tim Young)
It's no secret that good storage is the key to a calm, uncluttered bedroom but have you investigated the benefits of going for open wardrobe ideas? Without the opening span of doors to consider, these accessible wardrobes can often fit into the tightest spaces, without looking like a compromise. Seeing everything you need in one glance will shave minutes off your morning routine, too.
When looking for built-in wardrobe ideas, it can often feel like an open or shut case. In reality there is a strong argument for mixing things up with both open and enclosed storage. For one thing, nobody needs their pants on display!
'It doesn't matter how perfectly organised your clothing may be, some items can still let the side down, so do include drawers and lidded contains in your open wardrobe planning,' advises Louise Sellar, Director of Draks.
Open wardrobe ideas
Whether you've got your heart set on luxurious walk-in wardrobes ideas or just need extra shelving for shoes, we've gathered all the inspiring ideas and expert advice you need to achieve a beautifully organised sleep space.
1. Keep it tidy
Think hard about your personality before embracing an open wardrobe – this is not a wise move for those who thrive in chaos. Your bedroom storage ideas need to be suited to your tidiness levels! 'The key with open wardrobes is to keep them tidy and to think practically, a naturally organised personality helps! Store bulkier items that you need less frequently towards the back to save making a mess when looking for them,' advises Juliette Thomas, Founder and Director, Juliettes Interiors.
'Keep things you use regularly at the front on display, and store other items that you maybe use once or twice a year in the loft or an alternative cupboard. Keep coats out of there, for example, as they take up too much space,' adds Juliette.
2. Shelve out an alcove
Alcoves can be awkward spaces that won't easily accommodate a freestanding wardrobe. If you can't quite stretch to made-to-measure wardrobes, consider simple shelving instead. Shelving out an alcove is an easily doable DIY project that can be completed in a weekend on a small budget.
Check out how to put up a floating shelf and DIY shelf ideas before tackling your alcove. Think about what you plan to store and size the shelves accordingly. If you're planning shelving for shoes, for example, make the gap between the lower shelves higher to accommodate boots, and shorter between shelves for storing ballet flats and flip flops.
3. Invest in stylish rails
Forget the ugly, flimsy clothes rails typically found in student flats and first homes, the latest clothes rails are built to impress and can provide a genuine design feature in your bedroom. Besides looking fabulous, a stylish clothes rail is a great way to achieve a light, airy feel – literally because the light and air can pass through its minimalist structure – making clothes rails the perfect choice in small and daylight-starved bedrooms.
Look for clothes rails in on-trend finishes, like brushed brass, faux leather and Scandi style slatted timber. We love the curved feet on this design, plus the mix of shelves and hanging rails offers flexible storage that can easily be moved around the room, or to your next home.
4. Allocate shoe space
You don't need to be Imelda Marcos to create dedicated shoe space in your open wardrobes. In fact the experts believe everyone can benefit from prioritising shoe storage, so finding the best bedroom shoe storage ideas is a must. 'Shoes can easily become a messy element within an open wardrobe; shoved on shelves or chucked at the bottom,' explains Megan Baker, Head of Design, My Fitted Bedroom.
'Shoe racks make all types of shoes accessible and tidy – shoes drawers are especially useful in terms of both maximising space and easy access. Organising your shoes in one place is a great time saver when pulling an outfit together, it also gives you impetus to make sure your shoes are well looked after, cleaned and repaired after each wear, which in turn will help them last longer.'
5. Don't overcrowd
If you are interested in open wardrobe ideas because you are hoping to create a sense of light and space in your bedroom, it's essential to avoid overcrowding. 'Open wardrobes can really help in the bid to make a cramped room appear larger, but do make sure you can see some of the wall space behind, as it allows the eye to appreciate the full depth of the room.' says Nick Atkin, Director, Atkin and Thyme.
'Choose a larger open unit than you think you might need, and place storage slightly apart to maintain a sense of spaciousness. A minimalist frame and simple shelves will help keep the overall look calm and uncluttered,' adds Nick.
6. Make it walk-in
Channelling your inner Carrie Bradshaw and creating an open-plan, walk-in wardrobe is easier than you might think, assuming space isn't an issue. In a large bedroom, divide a section off by building a new stud divider wall; position the divider between windows if the layout allows. Use one side of the wall for a stylish headboard, while the opposite can be fitted out with acres of clothes rails, shelves and drawers.
'We've also seen an increased demand in walk-in wardrobes created by taking a rarely used or cluttered spare room and transforming it into a beautiful, organised and relaxing dressing space that gets a lot more use,' adds Philipp Nagel, Director, Neatsmith. If space is on the tighter side, then small walk-in wardrobe ideas may still be able to deliver you your dream dressing area.
7. Add curtains
It's not always possible to keep open storage super-tidy, especially in children's bedrooms. Hanging a full-length curtain across the untidier sections of open storage offers a simple way to conceal the mess and provide somewhere to stash out-sized (OK, ugly) toys. Go for calm, neutral fabrics to achieve a calm sleeping space to help children unwind or use pattern and colour to add a splash of fun. Make sure the hanging rail runs smoothly to allow children to pull the curtains back easily, without pulling them down!
8. Pimp it up
Move beyond plain rails and shelves with a few luxurious extras that will take your wardrobe storage ideas to new highs. Built-in LED lighting is a practical addition and can be installed on sensor controls that activate as you near. They also come in battery-powered versions that can be retrofitted to swerve the cost of new wiring.
'Additional luxury touches for the ultimate open wardrobe include divider drawers and jewellery inserts, pull-out trouser racks, laundry baskets and glass fronted drawers,' suggests Philipp Nagel, Director of Neatsmith. 'We also recommend including a swivel mirror, which folds neatly away when not in use to enjoy a full outfit view when getting ready.'
9. Close it away
While we're huge fans of open-plan bedroom storage, it doesn't always equate to the cosiest of sleeping environments. Installing wide-opening doors is a brilliant way to enjoy the best of both worlds – open access when you need it, shut it all away when it's time to hit the hay.
There are several ways to enclose an open wardrobe – aim for whichever method achieves the widest possible access. Bi-folding doors are a good option if there isn't much space in front of the walk-in for full-width doors to hinge back. Sliding pocket doors are also popular, housed in a pocket wall for a modern, minimalist look, or on exposed steel sliders for a more industrial feel. Choose mirrored doors to boost the sense of space in your bedroom.
10. Harness every opportunity
There's no such thing as too much storage. Once you have identified your bedroom's obvious storage potential, take a second look for any missed opportunities. The 'dead' space above and around a doorway can be shelved out for shoes and handbags, for example. If you have above average ceiling height – 2.3m plus – consider library style storage with a built-in ladder to enjoy easy access to top cupboards.
Those with spare space in the loft might also be interested in Loftrobe, which is an innovative way to host extra wardrobe space above your bedroom. At the press of a button, the unit glides down like a small-scale elevator. Clever.
Is an open wardrobe a good idea?
'Most of us need good clothes storage when furnishing any bedroom and an open wardrobe is a good option for several reasons,' says Rachel Nimz Taylor, bedroom buyer at Dwell. 'Firstly, open wardrobes can provide excellent accessibility, allowing you to see the outfit you'd like to wear, including shoes and accessories, in a single glance. And, secondly, foregoing doors can also create a more spacious feeling, and has the potential to make a small bedroom feel bigger.' Finally, an open wardrobe can help achieve a relaxed, laidback vibe in your bedroom.
The main negative of opting for open wardrobes regards cleaning. Rarely worn clothing can become dusty, especially around the shoulders and hangers. Including drawer units within your open wardrobe can help, as will prioritising open hangers for the items you wear most frequently.
How do you make an open wardrobe look good?
'To balance an open wardrobe and add a hint of luxury, we would recommend using a design technique called 'massing' to create visual appeal and weight alongside functional storage appeal in the space,' says Jon Sharpe, chief creative officer at LuxDeco. 'This involves using small groupings of objects, such as trays, baskets and porcelain boxes, on one or two shelf areas.' Check out the best wardrobe organisers to help you get everything sorted.
The idea is to create interesting silhouettes, while including storage opportunities for smaller items like cufflinks, belts and scarves. This form of shapely shelving helps break up heavy blocks of drawers and rails and provides opportunities to add colour and texture to large expanse of open wardrobe.
Get the Ideal Home Newsletter
Sign up to our newsletter for style and decor inspiration, house makeovers, project advice and more.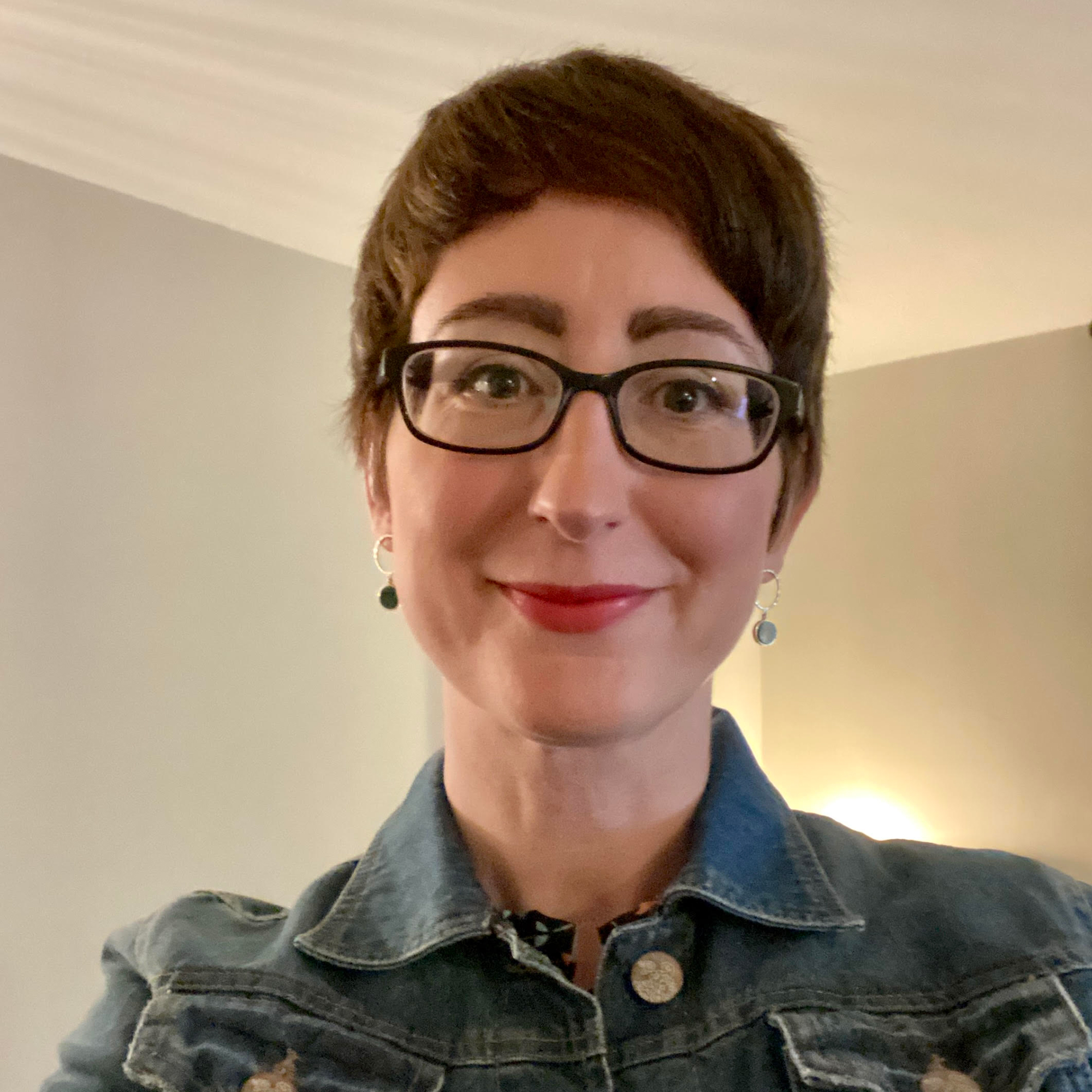 Linda Clayton is a professionally trained journalist, and has specialised in product design, interiors and fitness for more than two decades. Linda has written for a wide range of publications, from the Daily Telegraph and Guardian to Homes & Gardens and Livingetc. She has been freelancing for Ideal Home Magazine since 2008, covering design trends, home makeovers, product reviews and much more.