22 Small conservatory ideas for a compact yet design-savvy garden room
Transform your space into the perfect sun-filled area for both entertaining and relaxing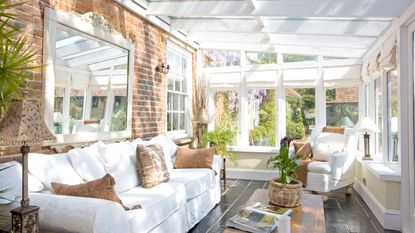 (Image credit: Future Plc)
While larger spaces sometimes get all the glory, the right small conservatory ideas can turn even the tiniest of garden rooms into petite perfection.
Whether you're on the hunt for conservatory ideas that allow the space to work as an extra living room, dining area, family den or entertaining hub, garden rooms are a wonderful way to boost your home's space and how light it feels.
When it comes to smaller conservatories, putting some extra thought into decor choices, seating and window treatments can help you work with the area so that you won't feel constricted by a lack of space.
To help you along your journey, we've pooled our years of interior design knowledge and spoken to experts in the conservatory field to find out the best small conservatory ideas and how to replicate them in your own space.
Small conservatory ideas
The benefits of adding a conservatory or orangery ideas are clear and both can work in the smallest of spaces, whether as an addition to a living area or dining room, or as an add-on conservatory at the side of a family kitchen.
Cheaper and quicker to install than opting for a full-blown extension, generally speaking, you shouldn't require conservatory planning permission, so installation is far less complicated.
1. Build a banquette
Banquette seating ideas are a great space-saving solution for any room, but by building one in a conservatory, you can ensure you're making the most of both the space and the light in one hit. Rather than have to leave space for dining chairs, you can push a dining table much closer to banquette seating, and generally get a lot more bums on seats compared to chairs!
They are surprisingly easy to make too so if you're wondering how to build a bench seat, look no further.
If you can make it so the inside can be used for storage then that's a huge bonus, and by covering the top in a plethora of patterned cushions, you'll create statement seating that can be mixed up with the seasons.
2. Go for green
Since garden rooms connect you closer to nature, it's a no-brainer to decorate with colours and patterns that convey this. Starting with a bright, white backdrop, add in shades of green in the form of patterned fabrics, accessories such as lighting and of course a smattering of fresh and faux plants too.
Opting for simple, black furniture like the sofa shown here, will help keep the space feel modern and grounded. If you already have some wicker or rattan furniture in a lighter colour, you could look to spray-painting it black to give it a quick face-lift.
3. Add a splash of uplifting colour
With a room that should be guaranteed to be filled with natural light, adding a splash of colour could be the ideal way to make a style statement in your small space. Think shades that evoke joy like hot pinks, sunny yellows and aqua blues, and use to paint furniture or pick out features such as skirting boards.
Paint ideas are a great way to change up a space, so if you're looking for small conservatory ideas that are easy to complete, paint could be a great place to start.
4. Create an inviting indoor/outdoor dining space
Even the smallest of small conservatory ideas provide a great way of extending existing living space and creating a bright and sunny spot that you can enjoy whatever the weather.
If your indoor layout is feeling a little overcrowded because you're working from home or have a growing family, then why not free-up some space and use a small conservatory as a dining room instead. With views out to the garden, it makes a lovely spot to sit and relax at mealtimes and will provide plenty of extra space for a more generously-sized table and chairs.
5. Don't lose your cool
However you decide to use a conservatory, one of the key factors to think about is the windows. Even small conservatory ideas can become exceptionally hot during the summer months and cold over the winter so to make the space comfortable to sit in, window blinds are a must.
'Conservatory blinds offer more than just a decorative element to a space,' says Natasha Painter, Head of Marketing at Blinds2go. 'By nature, rooms with large scale glass doors or conservatories are wonderful additions to a home, flooding the room with natural light and helping connect the outside in.'
'These pleated EasiFIT blinds offer the perfect solution to summer shading with the added benefit of being easy to clip into place, so there's no mess or drilling involved. And their honeycomb design provides a thermal barrier that traps the heat making them perfect for cooler evenings too.'
6. Opt for fade-proof furnishings
While sun-drenched small conservatory ideas are wonderful to sit in, over time the sun's UV rays will fade and discolour furniture and furnishings. While quality roof and window blinds will help prevent fading to an extent, some fading is inevitable, so it's worth bearing this in mind before choosing furniture and thinking about conservatory interior ideas.
Materials like silk and cotton are susceptible to light damage, while dark colours and rich brights that will fade easily are best avoided too. Sturdy woven furniture in wicker and rattan is less likely to be damaged by heat and opting for natural upholstery materials like canvas and calico in pale tones will help reduce sun fading. Rotating cushions regularly and moving furniture from time to time will limit the effects of hot sun too.
7. Blur the boundaries with natural colours
Take inspiration from your surroundings when deciding on a colour palette for the exterior of your small conservatory ideas, so that the lines between the structure and the background blend together.
Opting for a frame in natural shades like sage green, duck egg blue or pebble grey will blend easily with outdoor foliage or old stonework and create a seamless transition between the two. Try to mirror the natural theme inside too with flooring and soft furnishings in complementary colours for a harmonious look.
8. Extend your decor indoors and out
Link indoor and outdoor spaces so that the whole area works as one. Treat your conservatory as an extension of your interior by choosing the same colour palette to run throughout. Complementary colours will help the spaces flow more easily, transitioning from one area to the next with no harsh visual breaks, and will mean that you're likely to get greater use out of a conservatory large or small.
Bring a modern conservatory to life by working in plenty of accents of fresh green on soft furnishings and accessories. Cushions, throws and rugs are great for adding a splash of pattern and lush colour.
Combine small prints with larger motifs in shades of leaf green, jade and turquoise. Nature-inspired prints like this will also give a visual link to the garden beyond and help to unify the whole downstairs area.
9. Make full use of a small layout
When it comes to small conservatory ideas, utilising every inch is key to making the most of a compact layout. As much of a conservatory is glazed, it will mean that wall space is limited, so making clever use of what space there is can be a way of packing more in.
Using the lower section of wall space (below windows) is a savvy way of utilising wall space fully. Built-in window seats can be constructed to mirror the shape of a conservatory - whether square, rectangular or hexagonal - and will give useful extra seating around the perimeter of the space. Add lift-up seats and you'll be able to use the space underneath for extra storage too…so it's a win all round!
10. Save space with flexible seating
Floor space can be tight within small conservatory ideas, so try not to overcrowd the area with too many bulky pieces of furniture. If the space is to be predominantly used for sitting and relaxing, then a compact, corner-shaped sofa or modular seating arrangement that can be configured to suit the shape of the layout are well worth considering.
Once you've chosen the best arrangement to suit your space, then keep the rest of the furniture to a minimum in a small conservatory, so that the walkway to the garden isn't obstructed. Use a large outdoor rug as an anchor point for your seating area. It will create a visual resting point as you enter the conservatory and help to better define the space.
11. Arrange furniture to create a natural flow
An alternative furniture arrangement that can also be effective within square-shaped small conservatory ideas is to position two sofas opposite each other. A face-to-face arrangement like this encourages conversation and feels more sociable, so is ideal if the conservatory is to be used as a living area or for entertaining family and friends.
Having sofas positioned opposite each other, with side tables and footstools arranged symmetrically, creates a sense of balance with a layout that naturally leads out to the garden beyond. Try not to impede the route outside with a bulky central coffee table - instead, opt for a slimline trunk or wicker chest that will be easier to manoeuvre around.
12. Opt for practical flooring
Maintaining the same conservatory flooring choice throughout will ensure that the conservatory blends seamlessly with your existing decor, creating a better flow and helping to open up and boost the sense of space.
Smooth floorcoverings like tiles, wood, laminate or vinyl are practical and easy to keep clean in a conservatory where there is lots of traffic outside, but can sometimes feel a little hard underfoot. Cosy up hard flooring by adding a large rug or runner. Natural matting, such as sisal, jute or seagrass are hardwearing and better-suited than plush carpets in a conservatory or sunroom.
13. Give the decor a sunny vibe
Conservatories can easily become dumping grounds and home to a mismatched assortment of furniture if you're not careful, which can crowd and clutter a small conservatory. Try to keep furniture to an edited collection of pieces that you use frequently, such as a comfy seating set or smart dining table and chairs. Freeing up the space of non-essentials will instantly make it feel more roomy.
Co-ordinating the decor will also give a conservatory a more relaxed, cohesive feel and make it a spot that you enjoy spending time in. Just a few tweaks here and there can make a big difference, such as cushion covers and throws in complementary colours with a large patterned floor rug to tie in with the colour theme.
Use shelves and ledges to display conservatory plants and add colour on the walls with decorative plates and woven wall hangings on display.
14. Paint the interior a soothing shade
White is often the go-to colour when it comes to painting the interior of a conservatory, whether whitewashed brickwork or painted plasterwork, as pale colours will instantly make a small space feel brighter and more spacious.
Painting the interior in natural, muted tones is another option that can work well in a small conservatory ideas, from soft sage greens to pale, dusky blues that will merge with the outdoor surroundings and create a sense of calm.
Painting walls to match the existing framework of your conservatory can also help to add a sense of spaciousness, creating a seamless effect that enlarges the space with no break in colour to interrupt the sightline.
15. Go big with greenery
Plants and greenery are the obvious choice when it comes to adding life and colour to a small conservatory. Plants thrive in a warm and sunny environment and an abundance of greenery where the house meets the garden can help blur the boundaries between the two and create a space-stretching impression.
Give plant displays extra height by making use of surfaces to display them on. Use window ledges and upper shelves as a display area and bring in hanging baskets and containers at staggered heights to add colour at different levels. Include taller plants in floor-standing tubs and planters for extra height - using handled baskets or pots on castors will make it easier to move plants around and add colour where needed most.
16. Extend a small kitchen
Even a small conservatory can add great value to a small kitchen. Extending your kitchen out to the back or side by even the minimum 3 metres of permitted development rules allows you to open up the space to make it much more useable.
The element of a glass roof and walls of windows will automatically flood a small kitchen with natural light making it feel instantly more airy and open.
17. Take the pressure off the living room
Make a small conservatory a second chill-out zone in your home, creating an open-plan living room. This peaceful TV-free spot is perfect to relax in.
The exposed brick wall adds a natural style and depth while the hardwearing floor is pale and elegant to maximise the space. Choose a cosy yet lightweight corner sofa that can be easily moved out into the garden on warmer days for an alfresco change.
18. Don't overload the space with furniture
In a smaller conservatory, particularly one squeezed into a side return extension, it's very important not to over furnish the space.
Avoid large items of conservatory furniture like sofas and dressers and instead pick small items that can be easily moved around – as demonstrated by these armchairs. A large rug can help zone a conservatory that's open-plan within a larger room.
19. Open up an entrance hall
If you're always tripping over shoes and struggle to manoeuvre through a small hallway, why not consider a conservatory extension at the front of your property? This is a great extension idea for bungalows too.
The mix of rustic materials and contemporary framework gives this small conservatory a distinctive modern country feel. Enhance the small space with a simple and coherent grey and white palette for a smart and sophisticated feel. Roman blinds and layered soft furnishings keep the look comfortable.
20. Make sure there's plenty of storage
In this neat small dining room idea, banquette seating not only makes sure there's somewhere for everyone to chow down on their Sunday roast. It also doubles as plentiful storage – something hugely important in a small space, since the tiniest bit of clutter can ruin the look.
Just lift the lids and hide school books, toys, paperwork and more out of the way.
21. Keep the colour scheme light
Even though light will flood into the room by day, a small conservatory is in danger of feeling claustrophobic at night and in winter. Avoid this by choosing pale colours for the walls and floor – a washed oak would work well as it still gives you a cosy, warm finish.
Add lots of clever conservatory lighting at different levels using lamps and candles and try to avoid 'heavy furniture' – a console table, for example, would be preferable to a chest of drawers.
22. Dedicate a cosy spot for 'me' time
Create a captivating place to escape to and enjoy the views. Lime-washed furniture and a linen armchair and stool create an elegant coastal living room feel in these small conservatory ideas.
Pastel cushions and blankets keep the nook cosy while an indoor bay tree adds a shot of natural colour. Be sure to add plenty of storm lanterns to give the room an intimate atmosphere at sunset.
What is the smallest size for a conservatory?
A three by three-metre conservatory is compact, but the perfect size for a small conservatory that will still offer plenty of extra space and be a welcome addition to any home.
'Generally speaking, you don't need planning permission when adding even small conservatory ideas s as they are considered a permitted development,' says Matthew Currington, Technical Director at the Lighting Superstore. 'However, it does need to meet certain regulations, otherwise you might be fined and your conservatory altered or demolished.'
'It's exempt from planning rules as long as it's no more than 4m high and lower than the highest part of the existing roof, covers no more than 50 percent of the land around the 'original house' and glazed with an external door linking your house and conservatory.'
'If it doesn't adhere to these requirements, planning permission may apply. If you're still worried, registered installers have extensive experience dealing with planning permissions, so can deal with this on your behalf.'
Can you have a conservatory in a small garden?
Obviously, if the garden is exceptionally tony a conservatory might be out of the question, but by choosing a compact design small conservatory ideas are perfectly feasible and won't mean sacrificing your entire garden.
'You want your conservatory to be useable whatever the weather,' adds Matthew Currington from Lighting Superstore. 'So make sure you take into consideration the temperature throughout the year and where the conservatory faces.'
'Any structure north-facing will be cooler as it receives less direct sunlight. This means it won't overheat on warm days but will need insulation and heating to make it cosy in winter.'
'A south-facing conservatory will bask in direct sunlight for most of the day. So it's ideal for winter sun but in the summer in may become uncomfortably warm, so plan for plenty of ventilation to allow fresh air to flow.'
'And if you do want to use your conservatory all year round, it's worth ensuring it's properly insulated, so you don't lose the heat in the winter. Install blinds and curtains to keep the temperature consistent.'
Is a small conservatory worth it?
A small conservatory is always worth it, to gain not only more space but give your home a different perspective.
Not only will going small help keep your conservatory budget down. It will also most likely come under 'permitted development' regulations so you will not need planning permission (as long as the conservatory is separated from the house by external quality walls, doors or windows). Check The Planning Portal for the most up-to-date regulations.
What can you do with a small conservatory?
You can do wonders with even the smallest of small conservatory ideas, adding square footage and an element of open design to your existing home layout. There are plenty of designs and materials to choose from, from classic styles with timber frames to more modern looks with aluminium or uPVC structures.
Once you've taken these key points into account you can lift your setting with colour, pattern and themes to create the ideal small conservatory that is right for you.
Get the Ideal Home Newsletter
Sign up to our newsletter for style and decor inspiration, house makeovers, project advice and more.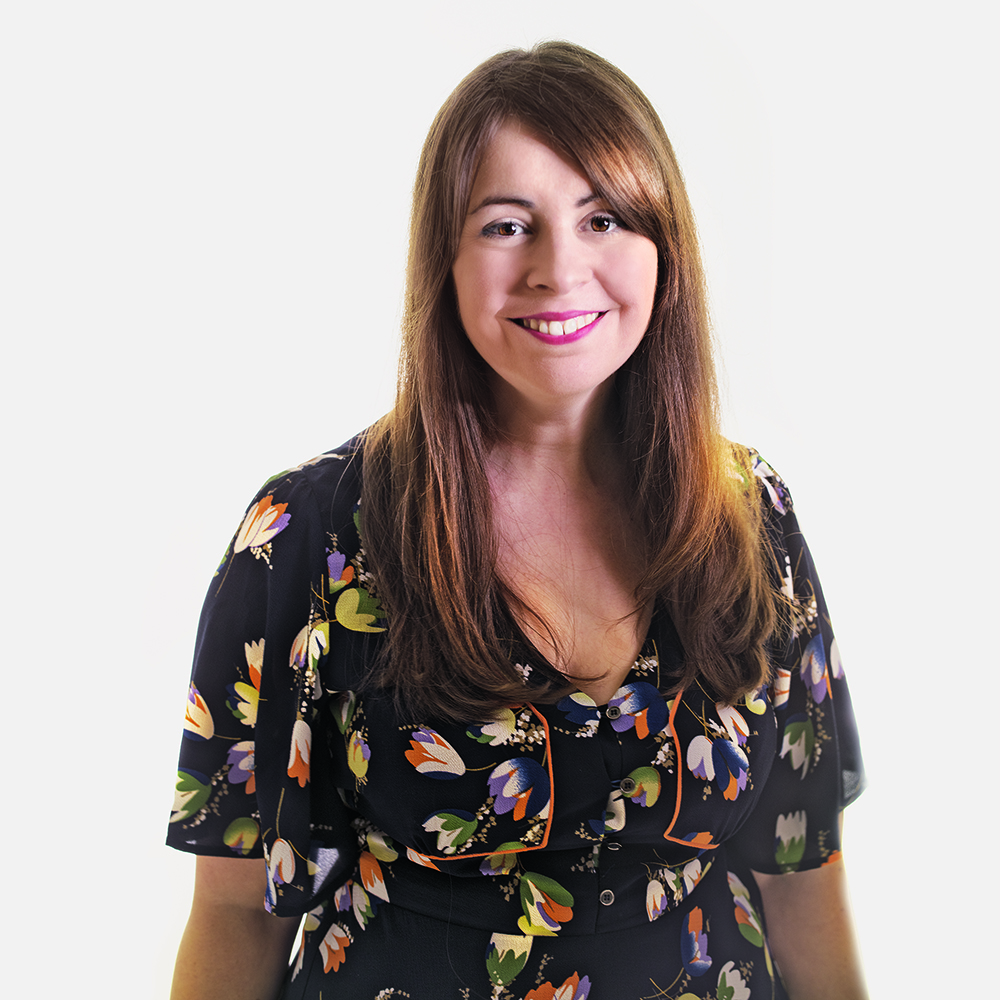 Amy Cutmore is an experienced interiors editor and writer, who has worked on titles including Ideal Home, Homes & Gardens, LivingEtc, Real Homes, GardeningEtc, Top Ten Reviews and Country Life. And she's a winner of the PPA's Digital Content Leader of the Year. A homes journalist for two decades, she has a strong background in technology and appliances, and has a small portfolio of rental properties, so can offer advice to renters and rentees, alike.