REM-Fit discount codes for December 2023
Save big on a new mattress, pillows and mattress protector with our 9 live REM-Fit discount codes.
FAQs
Does REM-Fit do free delivery?
REM-Fit offers free next day delivery with any purchase! Exceptions are deliveries made to Scottish Islands, Republic of Ireland, and Scilly Isles. If you're ordering in these areas, delivery costs will be calculated at checkout. Next day delivery applies to orders made before 1pm, and whenever possible, your order will arrive the next working day.
How long are REM-Fit mattresses guaranteed?
REM-Fit provides a 15-year guarantee with all their mattresses, at no extra cost to the customer. To qualify for the guarantee, all mattresses must have been used on a supportive base or foundation, substantial enough to support the mattress and all occupants. REM-Fit may also refuse an exchange if the mattress is stained or marked in any way. They'll exchange any mattresses with manufacturing faults, though if the replacement mattress is higher in cost than the original, you will be expected to pay the difference. The 15-year guarantee doesn't start afresh with the replacement mattress but continues from the delivery date of the original.
What is the REM-Fit 100 night sleep trial?
REM-Fit provides a 100-night sleep trial on all of their mattresses. There's no catch; if you decide the mattress isn't for you at the end of the trial period, you can return it via a free collection service and receive a full refund. REM-Fit ask for a minimum of 30 days before you start to process a refund, to give your body time to adapt to your new mattress. The mattress must be clean in order to be refunded, so it's recommended to use a mattress protector during the trial period. A £35 fee will be deducted to spot-clean any marks. Mattresses returned during the trial period are either donated to charity or sold through the British Heart Foundation. They may also be re-sold on REM-Fit as 'rejuvenated' mattresses.
What are 'rejuvenated mattresses' from REM-Fit?
Rejuvenated mattresses are mattresses that have been bought as new by another customer, and then returned during the 100 Night Sleep Trial period. Rejuvenated mattresses are sold at a substantial discount. For example, the REM-Fit 600 Lux Hybrid Mattress can be bought as new for £1,199, but a rejuvenated version is priced at £329. All rejuvenated mattresses at REM-Fit are steam cleaned, maintained and if required fitted with a brand-new REM-Fit mattress cover.
Will there be a REM-Fit Black Friday sale?
REM-Fit has yet to confirm if there will be a Black Friday sale on the website this year. However, the brand has had them in the past, so there is a good chance we'll see one return again this November.
How do I contact REM-fit?
If you'd like to get in touch with REM-Fit, you can ring them on the following number: 08000 149366, or email them at: sales@rem-fit.co.uk. Alternatively, head over to their website, scroll to the bottom of the homepage, and click the 'Contact Us' button. Once there, you'll be able to fill out a handy online contact form.
What payment methods are available at REM-Fit?
REM-Fit has a few different payment options for you to choose from. They accept major credit and debit cards including Visa, Mastercard, Discover, and American Express. If these don't quite work for you, they also accept alternative payment methods such as PayPal and Klarna.
What is the REM-Fit returns policy?
Upon the circumstances that you are not 100% satisfied with your purchase from REM-Fit, they have a 14-day returns policy. This means you'll have up to 14 days after your original delivery date to return your order. Please note that all items must be returned unused, in their original condition and in their original packaging. This does not include mattresses within their 100-night trial.
Does REM-Fit offer a student discount?
REM-Fit doesn't currently offer a student discount, however, you'll always find plenty of offers thanks to the brand's regular promotion of voucher codes, sales and the Refer A Friend scheme.
---
Hints and tips
REM-Fit discount codes are the easiest way to save big on any purchases, but there are a couple of other tips you can take advantage of when shopping.
Newsletter Offers: You can subscribe to REM-Fit's newsletter for exclusive discounts, offers and news. You'll be notified of any sales so you can get a head-start before products sell out, but you'll also receive REM-Fit promo codes that are exclusive to email subscribers. Many of these can be added on top of sale prices, so there are lots of savings to be had on the products designed to help you sleep better.
Refer a Friend: After purchasing any REM-Fit product, you can join the Refer a Friend programme and earn £25 to spend on your next purchase. You'll receive the referral code after you sign up for the scheme via Referral Candy on the REM-Fit website, and the friend you refer will also receive a £25 discount. It's a nice way to get a little bit of money off your next order, whether you want some memory foam pillows to go with your new mattress or a cooling mattress protector for even better sleep. You just need to find a friend shopping for a new mattress, and hope they keep it after their 100 Night Sleep Trial period!
Sales: REM-Fit's sales are the kind you don't want to miss out on. At certain times of the year, like bank holidays and Black Friday, they'll generously slash the prices of the mattresses. Previous sales have gone up to the likes of 78% off, and 55% off mattresses, plus two free pillows with purchase. You might want to hold out if you're shopping for REM-Fit mattresses when they're at full price, as significant savings could be just around the corner.
Rejuvenated mattresses: To pick up the most heavily discounted REM-Fit mattresses, check out the Rejuvenated section. These are mattresses that have been returned to REM-Fit by other customers during the 100-night sleep trial and they are offered at a heavily discounted price.
Raffles: On occasion, REM-Fit promotes raffles on the website, giving you the chance to win goodies for free! For example, a recent raffle offered 10 Bamboo Charcoal Pillows for 5 winners, with each winner receiving 2 pillows. When a raffle is live, there is a pop-out box on the website letting you know about it.
Mattress Quiz: Mattresses can be costly, but whether you're clueless about mattresses or are due to repurchase a new one that works better for you, REM-Fit has your back. With their handy mattress quiz, answer a few simple questions about your sleep priorities and preferences, and they'll send you a list of super handy recommendations based on your personalised needs. That way, you'll be able to shop for and purchase a mattress that you know will help you achieve that perfect night's sleep.
---
How to use a REM-Fit promo code
Choose the REM-Fit voucher code you want to use and select it by clicking on the 'Get Discount' button
A pop-out box will appear displaying the promo code. You can copy this by clicking the code or by using the 'Copy' button
Click the labelled button to take you straight to the Rem-Fit website and get shopping! Certain items may not be eligible with your discount, so double-check the terms and conditions.
Add your chosen product/s to your basket and once you've finished, head over to your basket then click 'Proceed to Checkout'. Paste the Rem-Fit discount code in the box labelled 'Discount Code' in the right-hand column, then click 'Apply'
Enjoy the feeling of saving money and wait for your items to be delivered!
---
What to buy from Rem-Fit
There's a whole range of impressive Rem-Fit mattresses to choose from, including Ortho and Lux hybrids, but we're currently loving the ones that are part of the brand's eco-friendly collection.
If like us, you're always looking for buys that are good for the planet as well as good for you, Rem-Fit's Eco Mattress range deserves your attention. The Eco Premium Hybrid mattress is in our round-up of the top mattresses to buy in 2023, and it's highlighted as the best buy for going greener. Its springs are topped with an 'EcoFoam' layer, which is made from recycled fibres and provides an alternative sleep surface to the usual memory foam mattress upper. The mattress is then encapsulated in a Seaqual® fabric cover. The Seaquall Initiative works with NGOs, fishermen, communities, authorities, and industry to help clean our oceans of marine litter, repurposing plastic pollutants into yarn that can be used to create a whole host of products.
That's a lot of good you'll be supporting just by buying this mattress. And these eco-friendly alterations don't compromise on quality either. Our rigorous REM-Fit Eco Premium Hybrid review gave the product five out of five stars, so we're confident in this mattress's ability to give you a good night's sleep. This mattress has currently got a huge 56% off, available to buy for £337.05 instead of £749.00. Now's the time to use the Rem-Fit discount codes and buy!
---
How do we source promo codes and deals?
We have an Offers team that sources codes and deals from affiliate networks and from researching the web. The codes are tested to see if they work and then added to the retailer pages, alongside sales, multi-buy deals, friend referral discounts and newsletter sign-up deals. The codes and offers are checked regularly to ensure they're still live and working, and new deals are added multiple times a week, keeping the offer list fresh.
Alongside this, we have a Commercial team that works with the brands to secure exclusive discount codes. An exclusive code is an offer agreed upon by the brand that is the best in the market, it's normally a limited-time-only offer so it's worth snapping up when you see it.
We also have a Copywriting team who update the FAQs, Hints & Tips and Buyers Guides sections with additional information on how you can save money at each retailer, alongside answering other queries you may have.
What if my voucher code doesn't work?
Although we have eyes on the pages checking the codes and offers are working, sometimes they expire early or the details change suddenly. If you do find a code that doesn't work or an offer has expired, please feel free to get in contact and let us know at vouchers.idealhome@futurenet.com.
How do we make money?
When you click one of our offer links, a unique identifier is added that lets the retailer know that you've come from our Ideal Home discount code page. If you then buy something, we get a commission from the purchase. A commission is a small percentage of the money that you've spent on your item(s).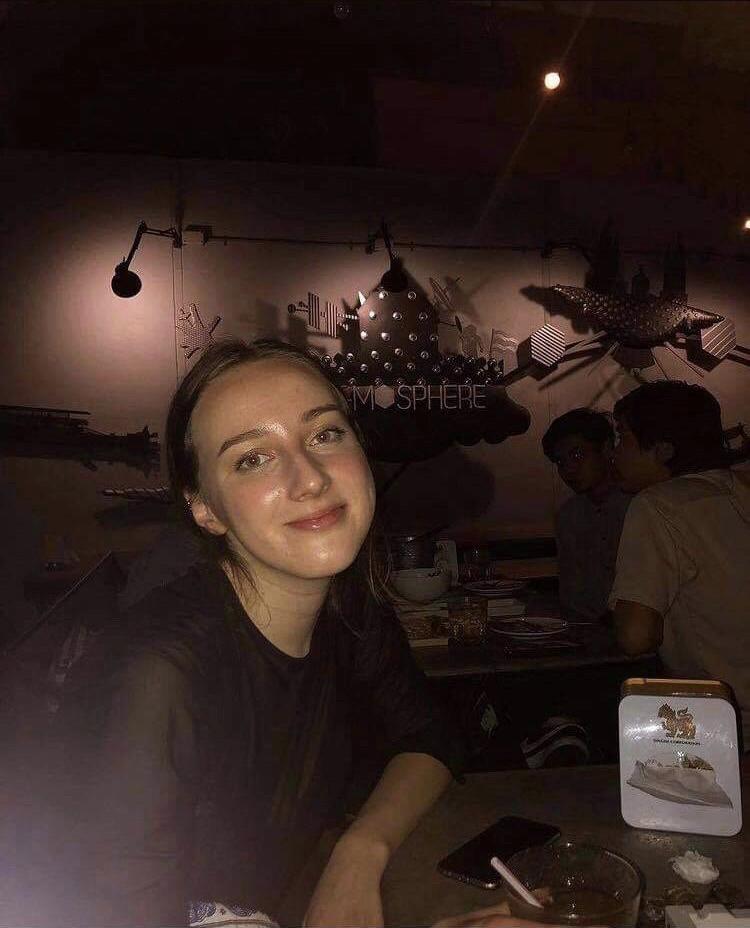 Katie Sims has been writing for Ideal Homes since spring 2022. She qualified from her Master's in Media and Journalism in 2021 and has been writing freelance since. She has worked on Ideal Home's ecommerce team where she researched the best home products on the market, and on the news team, researching the latest trends for feature pieces.
2 ratings with the average rating of 5 out of 5 stars.
If you're in the market for a new mattress, REM-Fit should be at the top of your list of brands to check out. All REM-Fit mattresses are made here in the UK and the mattresses are designed to give you undisturbed sleep and superior support, based on rigorous testing and industry-leading research from their team of specialists. You can even trial their mattresses for 100 days and get a full refund if it's not for you. With over four decades of experience in the sleep industry, REM-Fit stocks some of the best mattresses on the market, but that's not all they do; their range also boasts pillows and mattress protectors with advanced designs to help you sleep better.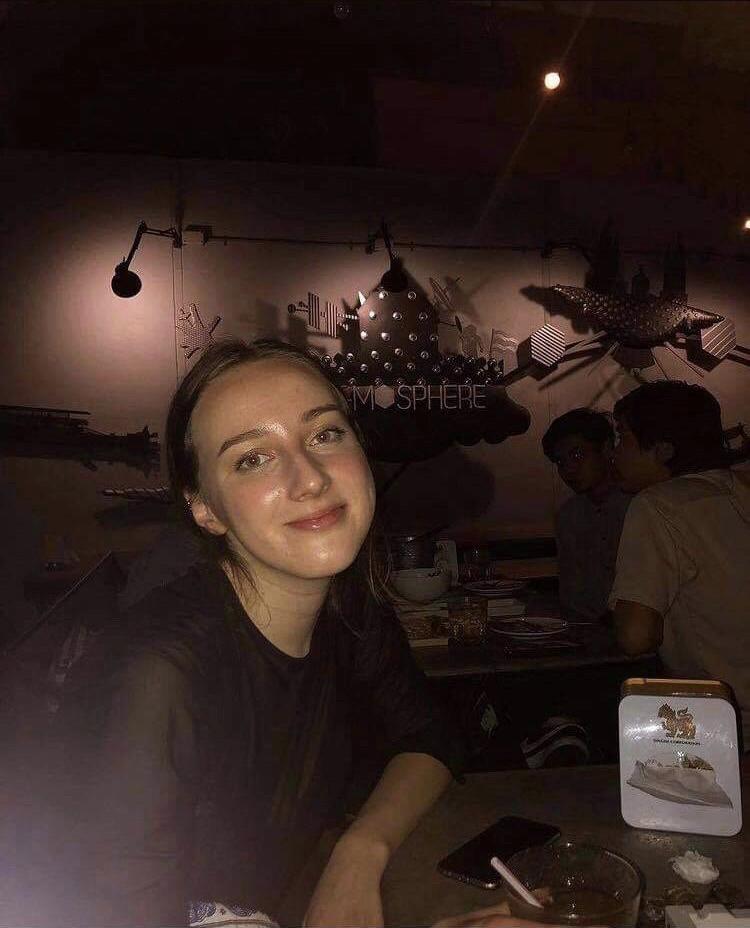 Katie Sims
Contributor
Katie Sims has been writing for Ideal Homes since spring 2022. She qualified from her Master's in Media and Journalism in 2021 and has been writing freelance since. She has worked on Ideal Home's ecommerce team where she researched the best home products on the market, and on the news team, researching the latest trends for feature pieces.