The best white paint - our definitive guide to choosing the ideal shade for your home
Feeling flummoxed by all the white paint options out there? We bring you our ultimate bible of white paint need-to-knows, including the shades to paint walls, ceilings and woodwork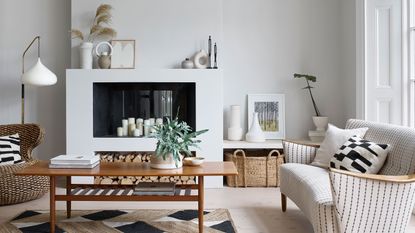 (Image credit: Dulux)
Keen to know just which is the best white paint for your home, but overwhelmed by the vast amount of paint ideas out there? Well you've come to the right place, as we share our ultimate guide to choosing the right shade, with plenty of tips and advice from our expert friends in the industry too.
Far from clinical, white is actually one of the most popular shades for interiors, offering the perfect backdrop. Plus, not only does it brightens dark spaces and make even the smallest rooms feel spacious and airy, it introduces a sense of calm and relaxation, perfect for white living room ideas.
Cathryn Saunders, Creative Director at Earthborn says, 'Timeless and versatile, white is a universally popular paint choice, frequently associated with calmness, serenity and purity.'
'It's a common misconception that white is boring but this is far from the case. It lends itself perfectly as a neutral backdrop for furnishings, while also 'pushing' statement colours forward, enhancing their personality.'
Ruth Mottershead, Creative Director at Little Greene agrees, 'White is one of the most versatile colours you can use in your interior. It is timeless despite trends for stronger colours or dramatic wallpapers. It spans classic and contemporary schemes and can be used as both a striking main feature or a quieter highlight, on all four walls or contained to just the ceiling or woodwork. Fresh, vital and uplifting, white comes in many nuances and hues.'
The best white paint
'There are two killer questions to ask when it comes to choosing the right white paint', says Aaron Markwell, Colour Curator at Coat Paints.
'Firstly, what direction does the room face? Get the compass out on your phone and check. In most cases, North-facing rooms have a cooler and less intense light, and South-facing rooms are naturally brighter and warmer.'
'The second question to ask is how you want to feel in the space. Bright whites are naturally quite stark unless you soften it with furnishings, whereas creamier whites are warmer but not quite as crisp. A nice mid-point could be a very pale taupe like our shade 'Mindful', £49.50 for 2.5L, Coat Paints, which has greyish-brown notes that add an earthiness to the white without it feeling magnolia.'
Patrick O'Donnell, International Brand Ambassador at Farrow & Ball explains, 'Historically whites and neutrals were pretty much the only choices in interior decoration as colours were prohibitively expensive to use and solely for the great houses.'
'It is a very successful motif to layer whites, especially if from a tonally similar family. Think New White walls and Wimborne White woodwork for gentle simplicity or if you want something more contemporary, School House White and Shaded White add a dose of green/ grey whilst still having warmth.'
The best white paint for your walls will depend both on your natural preference toward warm or cool tones, and the aspect of the room you're painting - so whether the windows face north, south, east or west.
Cool whites, which are generally recommended for south-facing rooms - contain hints of blue, green, or black. Whilst, warm white paints - often chosen for darker north-facing rooms - contain red or yellow undertones.
These undertones are amplified by the type of natural light a room gets, and can even be affected by the contents of a room which will reflect onto the walls and change the appearance of the paint hue, something worth thinking about when looking into white bedroom ideas.
Marianne Shillingford, Creative Director at Dulux explains, 'It's easy to understand why it can be so difficult to choose just the right white for your walls when there is so much choice.'
'Amongst the most popular Dulux whites is a shade that lives up to its name – Timeless, £43.18 for 2.5L. It's a delicately warm, classic white that simply works in every room in the house and with every other colour in the spectrum.'
1. Best for small rooms - Pure White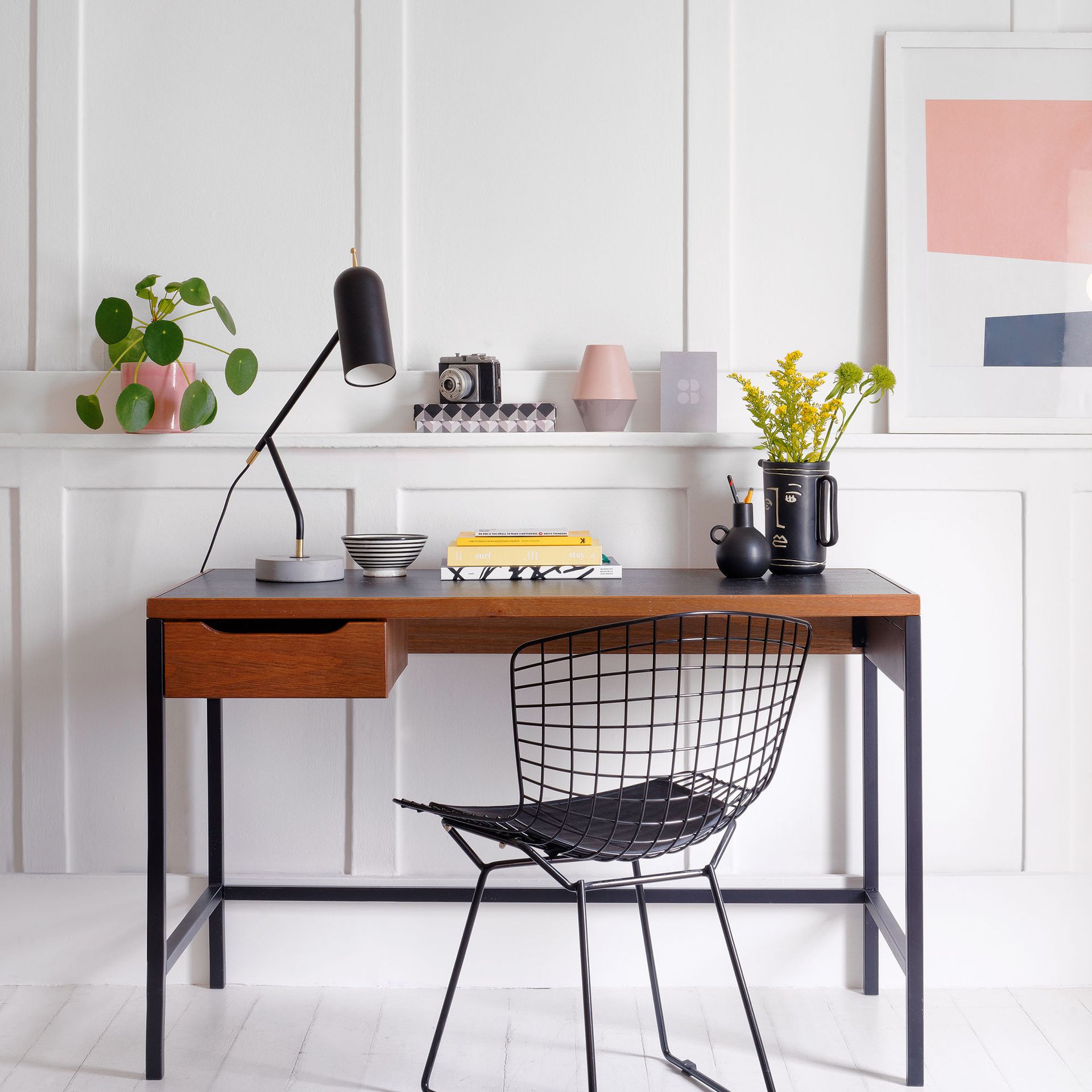 'Probably the most well-known white is Pure Brilliant White, a staple of new homes everywhere on the planet,' Marianne goes on to say. 'Pure Brilliant White contains optical brighteners which make it reflect more light and so it's perfect when you want a super bright white as a blank canvas for your walls and ceiling.'
A regular for painters and decorators, pure brilliant white is devoid of all pigment. This means it reflects back nearly all the light that hits it, bouncing any natural daylight around the room to brighten dark corners.
Pure white paint is a good option for small living rooms with a healthy source of natural light, but should generally be avoided in north-facing rooms where it can reflect blue tones and make a room feel cold and drab.
Emma Bestley, Co-founder & Creative Director for YesColours advises, 'For small rooms, a pure white is ideal. A clean crisp white without other undertones of blue or pink will reflect light and make the walls recede, which helps to make a small space seem much larger. A classic white will not be stark or cold, instead making rooms feel light and airy.'
Ruth Mottershead at Little Greene adds, 'Many choose to use bright white in small rooms assuming white will the room appear larger, however light neutrals and soft colours used in a tonal scheme will have the same effect whilst not appearing too stark or cold.'
'Our Colour Scales collection provides a wonderful solution for creating a light fresh design scheme that gives the illusion of space, 'Masquerade' works beautifully alongside 'Masquerade Mid' and 'Masquerade Light' to create an elegant and welcoming scheme in a small space.'
'If you wish to stick to a white, opt for a well balanced warm white rather than a stark, bright blue tinged white. 'Silent White' is a perfectly balanced, neutral-warm white, use with its lighter and deeper versions on other walls, the ceiling and trim to add softly-spoken depth to the room.'
Patrick O'Donnell, at Farrow & Ball adds, 'The way we interpret whites now is very different from the idea of pure white. They can vary from chalky to cool, icy blue right through to sludgy but wonderful green/ greys whites. The best way to select your white is by finding the undertone that best suits your style and home, and most importantly, the light aspect of your room.'
But Aaron Markwell at Coat Paints warns, 'Pure brilliant white wall paint rarely works well unless you're in a heavily glazed museum. In very bright rooms at home, it can be blinding and a bit yellow-y, and in darker rooms it feels cold and dingy. So ideally stay away from any white paint called "brilliant".'
2. Best for north-facing rooms - Warm white
North-facing rooms tend to get a lot less sun throughout the day, so are naturally darker and prone to shadows. This means they can reflect back a greater amount of blue and grey tones, so using a pure white or cool-toned white paint can result in the shade looking a lot darker when it's on the walls - and potentially a bit dismal, especially when looking at white kitchen ideas.
'Soft, yellow-based whites will lift a north-facing room,' advises Farrow & Ball's Patrick O'Donnell. 'The undertone of a white will determine the feel and atmosphere of a room for example rooms we spend time relaxing in, in the evening we tend to want warmer and cosier, so we can relax so the added dose of red or yellow, will do this.'
For this reason warm white paints with undertones of yellow or red are generally recommended for north-facing rooms, where they'll look a lot less 'creamy' than they would painted in a room with a south-facing aspect.
Flora Hogg, Colour Consultant at Craig & Rose adds, 'One of my go-to recommendations for north-facing rooms is our shade 'Chinese White'. It has alabaster-like undertone that can cancel out any cool light and warms up the darkest corners.'
Cathryn Sanders at Earthborn says, 'Whites and off-whites can vary significantly depending on their undertone, with different types of natural and electrical lights impacting greatly on the perceived colour.'
'Darker, north facing rooms need to be made warm and inviting. Picking the brightest, whitest paint shade won't necessarily help your north facing room feel any lighter or more inviting. The brightness of pure white paint can sometimes cast an almost blue-ish tone. In north facing rooms this blue tone can appear cold and stark, so it's best to steer clear of pure brilliant white. Anything with a blue or grey base is also likely to add coldness.'
'Alternatively, opt for warm neutrals. 'Maybe Maggie' is a popular choice, as is 'Flutterby' – an almost white. If you want something a bit creamier 'Up Up Away' and 'Marbles' are good choices.'
'White Clay, our most popular selling white, is balanced and traditional. Not as harsh as a brilliant white, it flatters all decors, and both north and south facing rooms.'
Ruth at Little Greene adds, 'North facing rooms tend to make colours look flatter and cooler than they would when bathed in direct light, use warm white colours such as 'Stock' or 'Silent White' to avoid this.'
3. Best for south-facing rooms - Cool white
A south-facing room gets a lot of natural daylight and can often be bathed in golden sunshine for a lot of the day. This means any underlying warm tones in a white paint - like yellow, red or brown - will be amplified, making a seemingly innocuous pale ivory white suddenly look decidedly yellow once on the walls.
Because south-facing rooms are generally the brightest in the house, a brilliant white paint can often feel quite harsh, bouncing that strong light around even more. After all, no-one wants to have to wear sunglasses in their white living room idea!
Consequently, if you want to achieve the appearance of true white in a south-facing room, it's best to err on the side of cooler tones which will balance out the warmth of the natural light.
Cathryn at Earthborn says, 'Sun-flooded, south-facing rooms are more forgiving than their northern counterparts – so cooler tones can add freshness, especially when off-set with bright white woodwork. Whites with yellow undertones can also work well and create cosy, naturally uplifting, peaceful spaces.'
'Eyebright' is a very pale hue with cool undertones of violet which would neutralise warm light in the room for a relaxing feel. And, 'Whisker' is a super cool clean shade which in contrast to the warm light will appear brighter, cancelling out yellow tones for a fresh and tranquil feel.'
Emma at YesColours adds, 'A south-facing room will need a cooler white to counteract the warm glow of natural daylight, any white with a hint of blue or green is ideal.'
'Just remember, the placement of furniture around the room can change the appearance of the paint, impacting how the colour is reflected on the walls, so be mindful of this when planning your scheme.'
Marianne at Dulux advises, 'For south facing rooms, choose whites with hints of blue, green, violet or grey. These cooler shades take the heat out of the bright sunshine in summer, add tranquillity and make smaller rooms appear larger. Try Rocksalt, Chalk White or Swedish White.'
Aaron at Coat adds, 'If you're blessed with a sun-filled South-facing room then you can go bright white if you like, or choose something that's very slightly grey like 'Just, Barely', it's subtle grey undertone will create a softened look that still feels warm and balanced.'
4. Best for walls and ceilings
As interior designers know, a white room painted entirely in one solid shade can look flat and featureless. Instead try combining subtle variations on walls, woodwork, cornicing and ceilings to enhance the proportions of a room. Use the brightest white on the ceiling to give an impression of height and slightly darker shades to pick out interesting details. Look for coordinating tones when painting floorboards white.
'Always consider the light aspect of the room you plan to paint, and all the other elements incorporated into your room such as fabrics, furniture and artwork' advises Patrick at Farrow & Ball. 'An easy way to do this is by creating a mood board to see all the components in one place this will give you greater context for the result.'
'Identify which colours you are drawn to, then simply work your way up your chosen palette to find an off white tone with a hint of your chosen shade,' advises Jenny Luck, Colour Consultant at Little Greene. 'This will give contrast to the wall colour whilst having a soft transition from the walls onto wood woodwork and ceilings. Much softer and easier on the eye.'
Aaron at Coat adds, 'For walls and ceilings, you'll want to choose a white water-based emulsion paint, probably in a flat matt finish, this is the best white paint for interior walls. White paints are available in large tubs, but avoid this low-quality stuff if you can. It's usually a very cold, bright white, which is usually used for public spaces or in trade. This won't feel particularly welcoming when put in your home though.'
'Instead, choose a high-quality white paint for walls to get the coverage and colour nuances that you want. Alongside COAT's own iconic colour palette, customers can choose from an array of colours from any paint brand and COAT will match the colour, mixing it fresh, using its 100% Low-VOC, water-based premium paint formula with its zero waste, made to order production. '
5. Best for a flawless finish on woodwork
To get the best from a crisp white paint you need to put in a bit of prep. Charlotte Cosby, Head of Creative at Farrow & Ball, recommends applying a primer and undercoat to make the finish long-lasting and to fill in any small defects. If you're concerned that these extras will bump up the budget too much, then it can be useful to see what relevant home decor discount codes are currently live.
Matt and flat matt finishes hide a multitude of sins so it's a popular choice for walls and ceilings. Satinwood and eggshell finishes work beautifully on woodwork, particularly skirting boards and doors that need a little extra coverage.
While white is versatile enough to work in almost any style, Marianne at Dulux, advises choosing something robust that's easy to keep clean and pristine. 'The finish is less important than the formulation, because white paint has the tendency to show up every little mark,' she says. 'You need to be confident that it will resist spills, scuffs and everyday wear-and-tear.
'Dulux Easycare is designed to be 20 times tougher than standard emulsion. Resisting dirt by making it 'bead' on the surface rather than soak in and stain,' Marianne adds. 'Any grotty stuff is easy to wipe off, and the paint stays perfectly matt and perfectly white for much longer. Ideal for a durable solution in hallways or white kitchen ideas.'
'Choosing the right shade of white for your aspect will be beneficial to the overall effect' explains Patrick at Farrow & Ball. 'Cooler based whites are ideal for east-facing rooms with either a blue or green undertone, such as Cabbage White or James White. West-facing rooms will resonate beautifully with the addition of red-based undertones, such as Dimity or Joa's White, adding to the warm afternoon glow.'
How do I choose the right white paint?
'When choosing a white, always try and get a feel for its undertones, particularly when using with another colour' says Dominic Myland, CEO of Mylands. 'A clean white such as our Pure White No. 1 consists of white pigment only, so it is wonderfully uncomplicated to use. When used overall in the space, it will give a very peaceful feel – a visual palette cleanser – or it can complement any colour on the spectrum.'
'Even a hint of colour in a white paint can change its feel significantly – and that's usually down to personal taste. Some people are drawn to warmer colours, others to cooler colours; choosing an off-white can help a room feel more welcoming and characterful in a very subtle way' Dominic explains. 'If you've got other paint colours within the same room, it's always worth considering how they interact together. One tip is that for south facing rooms with lots of light, you can get away with pretty much any colour, but for north facing rooms with less light you should consider opting for warmer undertones to balance the cool light and make the room feel inviting.'
Flora Hogg, at Craig & Rose adds, 'When swatching whites, use a pure white as a point of reference to see the true undertone of other white. However, be mindful they can seem dramatic as first due to the contrast but trust the process. Once applied, you will still recognise it as white, but you'll also notice how it transforms and adapts with the light throughout the day.'
Ruth at Little Greene also advises, 'Once you've selected the shades of white you'd like to consider, order sample pots and paint out large swatches onto A4 pieces of paper. By placing them on different walls throughout the day you will see the impact of the varying natural light on the colour.'
'One of our most popular whites is 'Silent White', formulated in the quest for the perfectly balanced, neutral-warm white for a calm interior, 'Silent White' adds softly spoken depth to an interior. Used in partnership with its lighter and deeper versions, 'Silent White – Pale' and 'Silent White – Mid' or 'Silent White – Deep' on other walls, the ceiling and trim creates a serene and inviting space.'
What colour white is best for ceilings?
'When choosing the best white for your ceiling consider which option will coordinate best with your home's interiors, wall colours and furnishings,' explains Dominic Myland. 'Again pay attention to the undertones. Mylands Pure White No. 1 and Whitehall No.9 are great options available in our Marble Matt Emulsions. This is suitable for all interior walls and ceilings, including high traffic areas as they can be re-touched, wiped, washed or even scrubbed with no effect on colour or sheen.'
'For a modern look, you can also move away from the traditional white ceiling altogether and paint the ceiling a statement colour – this could be the same as the walls for a really cohesive feel, or a different tone.'
Aaron at Coat Paints adds, 'Water-based emulsion will work just fine on the ceiling and it's the default choice - but how about this. Choose a white Soft Sheen emulsion paint for the ceiling which has a subtle shine to it and can be really effective at bouncing light around the room. It's not for everyone, but it can look super effective especially in low lit spaces or at night with lamps.'
When choosing a white for ceilings (and woodwork) choose a white that has the same undertone as the colour of your walls. For taupes, reds and pinks use 'Modest', beiges and yellows use 'Safe Play', green works well with '100% Maybe' and blues go great with 'Algorithm'.
Get the Ideal Home Newsletter
Sign up to our newsletter for style and decor inspiration, house makeovers, project advice and more.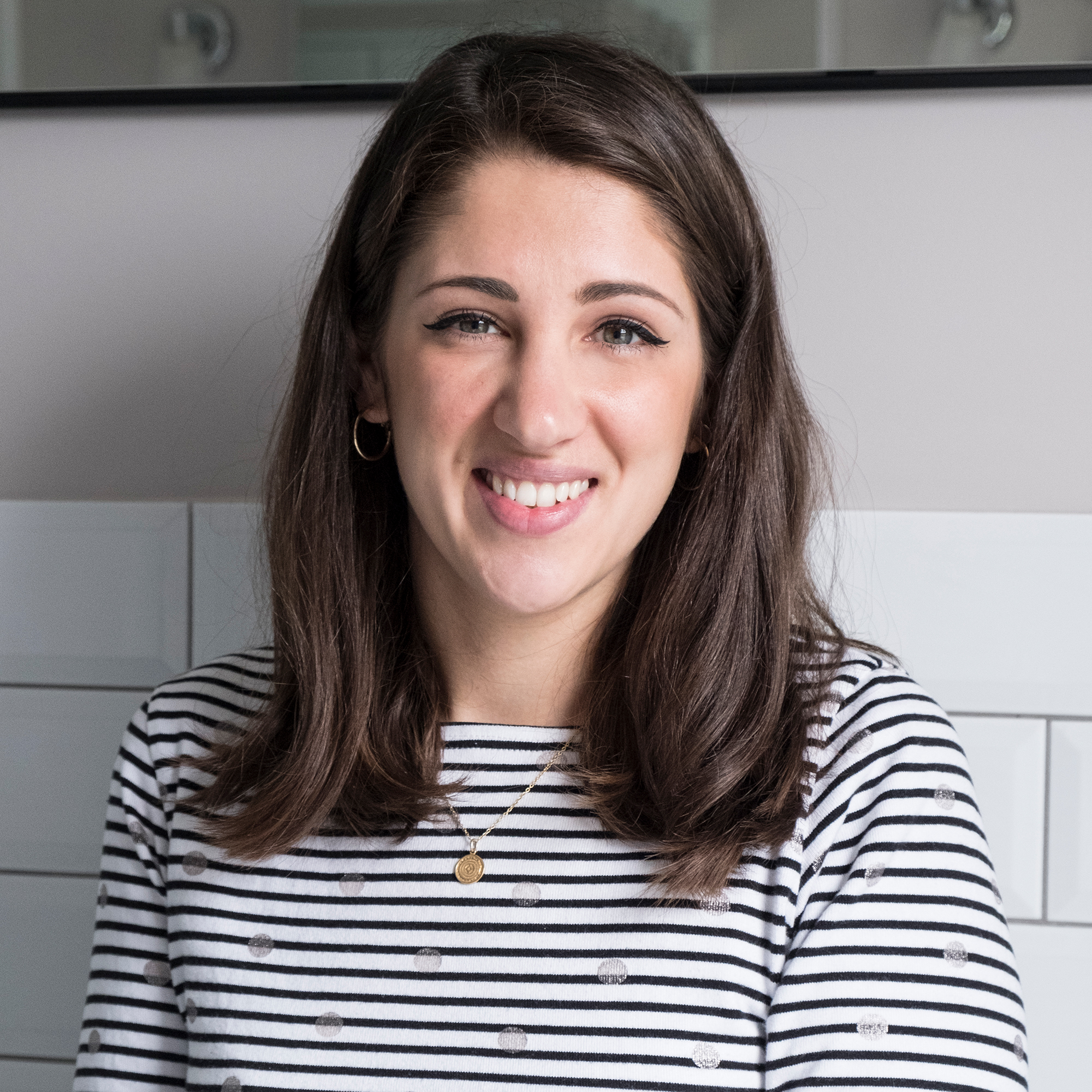 Holly Walsh has been Content Editor at Ideal Home since 2021, but joined the brand back in 2015. With a background of studies in Interior Design, her career in interior journalism was a no-brainer and her passion for decorating homes is still as strong as it ever was. While Holly has written for most of the home titles at Future, including Livingetc, Country Homes & Interiors, Homes and Gardens and Style at Home, Ideal Home has always been her ideal home, and she can be found sharing her expertise and advice across both the printed magazine and the website too.