How to choose carpet - check out the options available so you can buy the best
Wondering where to start with choosing carpet? Here are the top considerations to make before you commit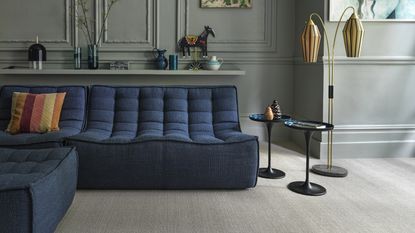 (Image credit: The Carpet Foundation)
Knowing how to choose carpet for your home can be a difficult feat. With a huge amount of materials, colours, and patterns available, finding the right style in your budget can be tricky. Plus, balancing style with functionality poses another layer of compromise.
Not all carpets are suitable for use in every room, as certain types will last better in specific areas, depending on what the room is used for and how much footfall it gets. Carpet is a big investment too - you'll want it to last as long as possible so erring on the side of caution with a practical choice is often best.
You'll also want it to last through changing trends. A carpet forms the foundation of your room, setting the tone for a colour scheme and any patterns used, so choosing something that is versatile will help you get more out of your purchase. From neutral grey bedroom carpet ideas to statement colours, playful patterns, hard-wearing jute, to deep, plush piles, there is something for every person and room.
Opting for carpet over hard flooring has many benefits - from added comfort and sound absorption to adding colour and texture. It also covers the largest surface in your home, but we often leave the decision to the last minute, fearing the commitment and the cost.
This is why we've explored the options, asked the experts, and delivered it all in a handy guide to make choosing your carpet that little bit simpler.
How to choose carpet
'Like most sectors of the interiors world, carpet has enjoyed a buoyant two years,' says Rupert Anton from The Carpet Foundation. 'Due to the pandemic, there was clearly a move towards cosiness indoors. People also realised that hard floors are noisy, especially with everyone at home all day long.'
The energy crisis and concerns over the cost of living make carpet a popular choice too. 'Carpets can also play a big part in cutting energy costs,' continues Rupert. 'It's heat retentive and, when teamed with underlay, is an excellent insulator.'
Alexandra Fox, Home Design Stylist at John Lewis agrees. 'Carpet never really went away; it was always there in the background, acting as a soft neutral to our décor, but now, more than ever, it's most definitely a prominent part of design schemes.'
And we're not just talking neutrals: 'Thanks to Bridgerton and the Regencycore trend that came with it, printed, patterned and coloured carpet is on the rise,' continues Alexandra.
What carpet types are available?
When you start looking for a new carpet, it's important to know there are two main types - woven or tufted.
Woven carpets are often more expensive (which could make your decision easier) as the front and back are woven simultaneously. This is a labour-intensive process that takes much longer than tufting, the alternative method. While they tend to be pricier, they are, however, better quality.
The two types of woven carpets are Axminster, which is patterned and Wilton, which is plain but can be made with up to five colours. Axminster has up to 12 colours in the design and only comes in a velvet finish. On the other hand, Wilton uses the oldest method of weaving but has limited colour potential. It can produce a variety of textured effects though, including loop pile, cut pile and cut and loop. It might be harder to get your hands on, which might mean you reach for something more readily available. Brands like Axminster, Brintons and Ulster are particularly well-known for their woven carpets.
On the other side of the coin, tufted carpets are the most economical way of manufacturing carpets as yarn is inserted into a ready-made backing fabric. This makes them significantly cheaper and easier to get hold of.
What styles of carpet can I choose from?
Once you've decided which type of carpet fits into your design goals and your budget, it's time to decide which style to go for. The majority of options will depend on how much comfort you want underfoot and how much texture you want to be visible in your space.
Here's a quick rundown of the different options, and their benefits.
• Twist piles have a coarse, rugged finish.
• Velvet piles have a smooth, luxurious appearance, like suede. On a like-for-like basis, there is no difference in performance between a twist pile and a velvet pile. The difference is purely aesthetic.
• Loop piles replicate the appearance of natural flooring such as sisal and coir. Remember that cats and anything with long claws and loop piles do not mix! They typically come in natural and neutral shades.
• Saxony has a pronounced sensuous feel with a deep pile. Very popular in bedrooms, saxonies do flatten and so are not practical in high-traffic areas.
• Patterned carpet usually has a smooth velvet surface with excellent appearance retention and is very hardwearing.
The more luxurious the carpet, the greater care it will need. So if you're looking for less maintenance then it's important to take this into consideration. A shorter pile also typically wears better than a longer pile, but it won't feel as plush underfoot. Ultimately, the decision comes down to the upkeep you're willing to undertake, future plans, personal taste and room usage.
What carpet materials are there to choose from?
If your carpet choice rests heavily on the ability to clean it easily, then you'll want to pay attention to the material. The main options are wool, nylon, and polypropylene and their levels of durability vary.
• Wool has been used for centuries in carpet manufacturing and is currently 'enjoying a renaissance due to its sustainability benefits and the soaring cost of manmade fibres,' as Rupert says.
If you're looking to add warmth to a room and you want a luxurious effect (for example, in a bedroom) then wool will be a great choice. It's easy to clean and maintain and naturally flame retardant too, so it's a relatively safe choice.
• Nylon is an extremely hardwearing option and is often used in an 80% wool 20% nylon blend. Not only is it easy to clean but it also has a high abrasion resistance, meaning you can put in some elbow work and not worry about damaging the fibres.
• Polypropylene usually comes in the form of twists, loop piles and Saxony products. It's hardwearing and easy to clean, so perfect for high-traffic areas. It also comes in pre-coloured or uncoloured forms and cannot be died.
• Sisal, Coir, Seagrass and Jute All made from dried natural fibres, these materials aren't as soft as wool of synthetics, but they are very hardwearing, so are perfect for areas that get a lot of traffic, such as hallways.
What colour carpet should you choose?
Now that the practical choices have been dealt with, it's time to turn our heads to colour. Choosing a colour scheme for your carpet is the more fun side of the decision-making process, but it can still feel like a huge commitment.
'The floor is like a fifth wall in terms of the area it covers and the impact it has on the overall scheme, not to mention the choice of fabrics and furniture,' says Rupert. 'The choice of carpet will determine the mood and feel of the room. Viewing the floor as a canvas is a great way to inject individual creativity into your home.'
There are so many colours to choose from, whether you want to keep it neutral with a grey living room carpet or make a statement with a deeper shade, there are plenty of opportunities to create a scheme that reflects your taste. As well as opting for a tone you like the look of, it's important to consider how light can affect how a colour looks.
'Lighter carpets make a room look larger,' says Rupert. 'North-facing rooms tend to be colder and darker so will probably need warmer colours while south-facing rooms are light and airy and lend themselves to cool shades.'
Also consider the overall energy that you want to create. For bedrooms, you might want to focus on creating a calming environment that is easy to switch off in, whereas for living rooms you might want a cosy atmosphere that also lends itself to making a design statement in the heart of your home.
'Lighter shades of grey create a calming feel in a room. It works alongside pastel shades, which are popular in bedrooms for a relaxing space,' says Julian Downes, managing director at Fibre.
How to choose the right carpet for high traffic areas
Different rooms around your home have different purposes, and the use-case will play into your carpet choices. First, think about how much footfall the room gets - if it's a guest bedroom you can likely be safe in the knowledge that the carpet won't wear quickly. A living room or on the stairs, however, are likely to get worn down much faster and spillages are more likely to happen. In high-traffic areas, look for low-pile carpets that won't wear obviously in patches. When it comes to colour, darker is always better for hiding marks but if you're set on a neutral shade then pick something with specks of black or grey to add dimension.
'In children's rooms, particularly those of young children, you might look at polypropylene as it is stain-free.' And the most surprising recommendation of all: 'It's a total misconception that you can't have carpet in the bathroom - you can, just don't drench it!' warns Rupert.
How to choose the best carpet for low traffic areas
In areas of your home that don't see regular use, you can truly prioritise a fashionable choice that might not be as hardwearing.
'In the bedroom, you can be indulgent - and less practical,' Rupert advises. 'By that I mean you can go for a deep pile Saxony which is really soft underfoot but doesn't wear well.'
While sometimes opting for different carpets around your home will allow you to create the best balance of style and practicality, opting for the same carpet usually gets you a better deal from a retailer. In this case, Rupert recommends 'If you're using or wanting the same colour and type of carpet throughout the home, and it comes in different weights, use a lower weight in a bedroom.' This gives you a cohesive look, without sacrificing functionality.
How to maintain carpet
'Carpet sets the tone for a cosy, luxe feel,' says Alexandra. 'It's amazing for sound proofing too and works really well upstairs, where foot traffic is less.'
On the flipside, pests can sometimes be an issue with carpets and you may find yourself burdened with finding how to get rid of carpet beetles.
Rupert says wool carpets can attract moths too, and like most things – you get what you pay for. 'Cheap carpets will lose their appearance quickly. They won't wear out but will "ugly" out. There is also the misconception that carpet is bad for you if you have asthma, which scientifically proven, isn't the case,' he says.
There's also so much choice, which Lolita believes can make it difficult to choose the right carpet. 'Most carpets on the market are still high maintenance, and although cheaper than wooden flooring, are still pretty expensive,' she adds.
The best way to take care of your investment purchase is to vacuum regularly, and spot treat any stains immediately. This way your carpets will stay in good condition, and more importantly, will look newer for longer.
What to consider when choosing carpet
If you're looking for a fast way to choose carpet, then following some points of consideration will be an easy way to get to the bottom of what you actually want, and need.
First, think about the room you're decorating. Is it a singular room, an open-plan space, a whole floor or the entire house? 'Think about your family life and how much wear the carpet will undergo. A hall, stairs, and landing will, for example, need a far heavier wearing carpet than a bedroom,' advises Rupert.
'Then consider how long you want it to last. Is it a 'quick fix' prior to moving or is it a long-term item? What is most important to you – the carpet's resistance to wear, or the colour or your budget?'
'Finally, do you want a plain, patterned or textured carpet?' says Rupert. 'Plain carpet opens up a room and gives more flexibility for decoration elsewhere. Patterned carpet provides more colour options to match various components in the room scheme.'
Where should you buy carpet from?
Where you buy carpet from is just as important as what you buy. The Carpet Foundation has a number of retail members (435 nationwide) that sell all types of flooring and operate under a Code of Practice approved by the Chartered Trading Standards Institute. All of these are independent businesses, owned and run by carpet experts.
There are also a number of larger retail brands such as ScS, Carpetright, Axminster, and even John Lewis. Shopping somewhere you can trust will make the process of spending significant amounts of money on your home much simpler.
Should carpet be lighter or darker than walls?
There's no need to feel restricted by colour choice, with carpet you have the freedom to go for anything. Light walls and darker carpets work just as well as dark walls and light carpets. You should avoid opting for the same tone on both though, as this will lack dimension.
If you're not sure whether you want to go bold on your walls yet, or you're prone to changing your mind, opting for a neutral carpet will allow you to keep your decor options open. You can still completely change the look of the room by painting the walls a different colour or wallpapering, and it's a much cheaper update.
Get the Ideal Home Newsletter
Sign up to our newsletter for style and decor inspiration, house makeovers, project advice and more.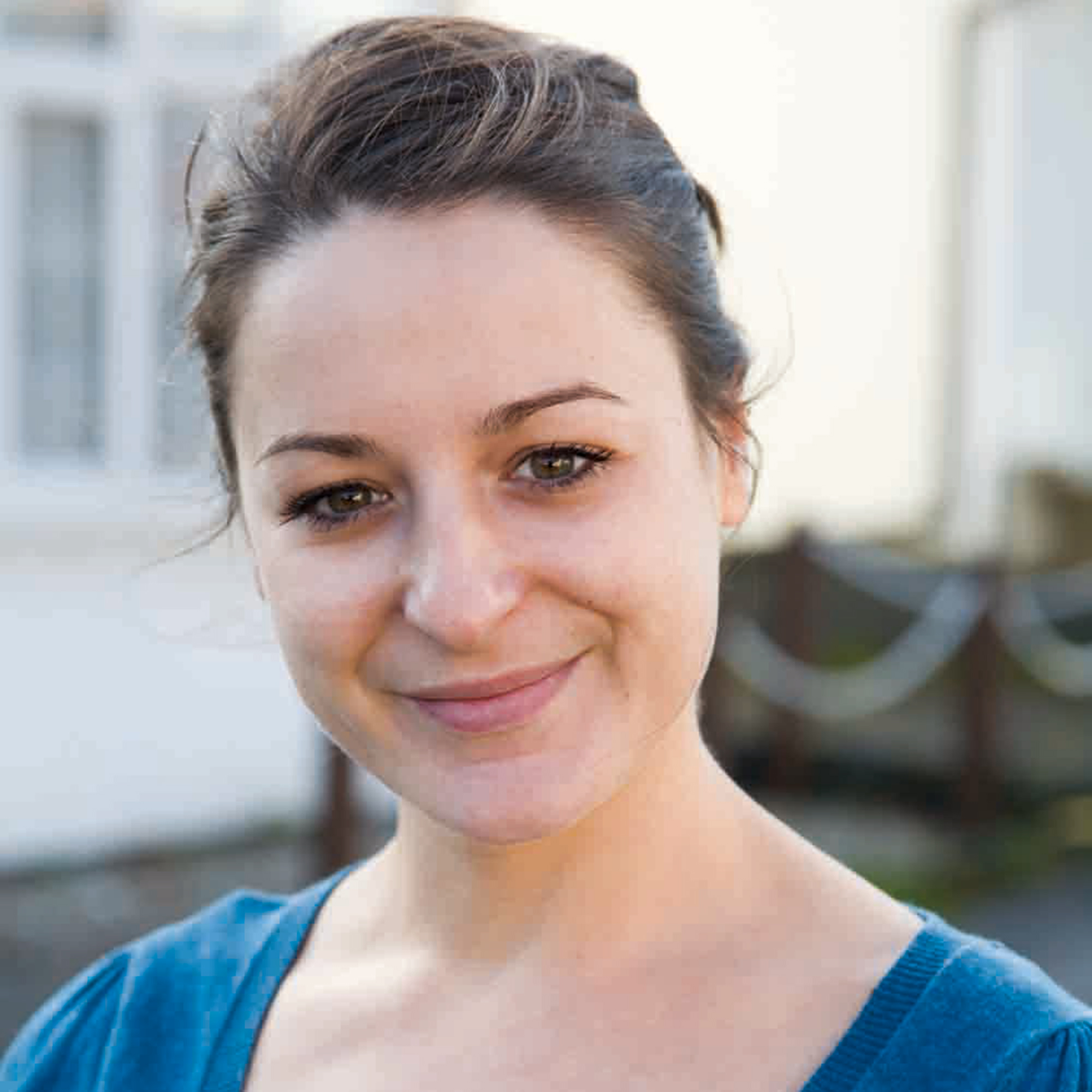 Ginevra Benedetti has been the Deputy Editor of Ideal Home magazine since 2021. With a career in magazines spanning nearly twenty years, she has worked for the majority of the UK's interiors magazines, both as staff and as a freelancer. She first joined the Ideal Home team in 2011, initially as the Deputy Decorating Editor and has never left! She currently oversees the publication of the brand's magazine each month, from planning through to publication, editing, writing or commissioning the majority of the content.