How to clean walls without removing paint - for pristine walls without ruining your decor
From general cleaning to more stubborn stains, we've got you covered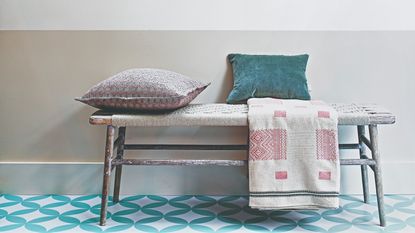 (Image credit: Future PLC/Polly Wreford)
If you're looking to learn how to clean walls without removing paint, you'll be happy to know that it's possible. And, actually, it's incredibly easy.
After all, there's nothing more annoying than seeing scuffs and stains ruin your paint ideas - especially when you've followed the rules on how to paint a room to a T. These marks can ruin your mood and make a room look tired, but many people are afraid to clean their walls just in case they remove the paint in the process.
But no matter whether you want to give your walls a refresh in your new house or your child got a little overexcited with their crayons, you shouldn't be scared of cleaning your walls. You can clean your walls without removing the paint.
How to clean walls without removing paint
Of course, we understand why you would be scared. Depending on the process and products you use, it is possible to remove the paint while you're cleaning your walls. But if you follow these step-by-step instructions, you can avoid this damage entirely.
What you'll need
Duster
Two buckets
Washing up liquid
Water
Cleaning sponges
Mop
Step-by-step
1. Understand the paint you have
Before you jump in and start cleaning your walls, it's important to understand the paint that you have. That's because you may have to tailor your cleaning methods to suit the paint that you've used on your walls.
If you have hardier paints on your walls, including gloss or semi-gloss, you'll be happy to know that you can follow the steps below without too much of a second thought. But if you've covered your walls in matte, satin, or eggshell finishes, you're going to need a lighter touch.
Yes, these three paint options are extremely delicate - and one wrong move could result in chipped or peeled paint. If you have these finishes on your wall, work on a tester area before cleaning your whole wall. This will allow you to understand how it reacts before you ruin your whole wall.
2. Dust your walls
It could be easy to dive straight into cleaning your walls when you've determined what kind of paint you have on your walls. But you still need to take a breather before grabbing your washing up liquid. After all, there's no point in cleaning your walls if you're just going to move the dirt from one area to another. And that can happen if you don't dust your walls before you clean them.
Anne Puukko, Founder at Superdwell, explains, 'The best thing (and often forgotten or skipped) is to start with dusting. This ensures you're not rubbing or smearing any dirt into the wall once you get to the cleaning phase. To dust, just use a soft brush or a dry microfiber cloth to gently wipe away any loose dust or dirt from the wall.'
Dusting before you start washing them is a must, and regularly dusting your walls can also help to improve the general appearance of your walls.
3. Clean general scuffs and marks
Walls are constantly bombarded with dirty fingerprints or scuff marks from backpacks and handbags, especially around light switches and doors. But you don't have to buy any special cleaning products to clean this general wear and tear.
All you have to do is grab a bucket and fill it with warm (not hot) water and washing up liquid. It's important that the water is not hot, as hot water will pull the paint off the wall. Then, fill another bucket with clean water.
Then, start wiping the wall with a cleaning sponge and the soapy mixture, ensuring that you start from the bottom when you do it. If you start from the top, the soapy mixture will drip down and stain the wall - and you might even have to repaint it completely.
Work in small sections, wiping with the soapy mixture and then going over it with a clean sponge with clean water. Just make sure you don't saturate the wall with water too much, and allow it to air dry.
How to tackle tougher stains
Warm water and washing up liquid should get rid of general scuffs and marks on your painted walls with ease, but it might struggle to get out tougher stains. Thankfully, there are so many different products that will tackle these tougher marks.
Use white vinegar: If warm, soapy water isn't doing the trick, try dabbing wall scuffs and stains with a cloth and white vinegar. Just remember to use the right kind of vinegar when cleaning, as the wrong one could cause you even more problems.
Using baking soda: Baking soda isn't just for baking. It's also a great cleaning tool thanks to its mildly abrasive nature. If you want to clean walls without lifting paint in the process, aim to create a paste of baking soda and water. Then, wipe it onto the wall with a cloth before wiping it off again with a clean cloth. This should remove any tough stains or scuffs.
'I swear by using baking soda for tough wall marks,' says Ideal Home's Deputy Digital Editor Rebecca Knight. 'I've used it on the walls when trying to get my deposit back, just make sure you use it carefully and gently to leave the paint intact.'
Use a Magic Eraser: There's a reason why Magic Erasers, available on Amazon are so popular, and that's because they work a treat. They'll easily remove crayons and other stains from a painted wall without removing the paint, but you need to be gentle when using this product. If you rub too hard, you may find that you rub some of the paint off, too.
Use baby wipes: If you have some spare baby or makeup wipes lying around, these could also work to clean your walls. However, you have to be careful with these wipes, as some of the ingredients in these wipes can be extremely abrasive. Because of this, it's best to choose wipes that are made from natural ingredients.
Use The Pink Stuff: The Pink Stuff is one of the internet's favourite cleaning products, and for good reason. While this product can also clean your walls without removing paint - especially if your children have covered your precious white walls with crayons - you do need to proceed with caution when using this magical creation. Due to its abrasive nature, a heavy hand or too much product will remove your paint, too. So, be gentle.
Use sugar soap: Sugar soap is used to clean walls when you want to paint them, but it can also work as a general cleaner. The ingredients in this product aren't too harsh and should remove scuffs and stains without pulling away the paint, but it's best to avoid using sugar soap if you have matte walls.
Use a tennis ball: It may sound bizarre, but using a tennis ball to remove marks on a wall is a tried and tested method that many people swear by. Cleaning expert Matthew Harrison at PriceYourJob.co.uk explains, 'To remove scuff marks from any painted wall, a clean tennis ball usually does the trick. Rub the wall gently, and the mark should lift off.'
FAQs
How do you clean dirty walls without damaging the paint?
If you want a gentle wall cleaner, warm water and washing up liquid will do the trick. This concoction will remove general scuffs and marks without damaging the paint in the process, leaving you with clean walls that are still in pristine condition.
But if you have tougher stains that you want to tackle, you'll need to incorporate even more products. What you use is down to you, though. You could opt to use vinegar, baking soda, sugar soap, or products designed specifically for such tasks, including Magic Erasers and specific wall cleaners.
What is the best way to clean painted walls?
The best and easiest way to clean painted walls is with a mixture of warm water and soap. This will clean any loose dirt, debris, and general marks and scuffs without harming your walls in the process. It's a gentle cleaner, which means that you won't remove the paint as you go.
It's always a good idea to dust your walls before washing your walls with soap and water, though. This will ensure that you don't rub any lingering cobwebs or dirt into the walls as you clean.
Get the Ideal Home Newsletter
Sign up to our newsletter for style and decor inspiration, house makeovers, project advice and more.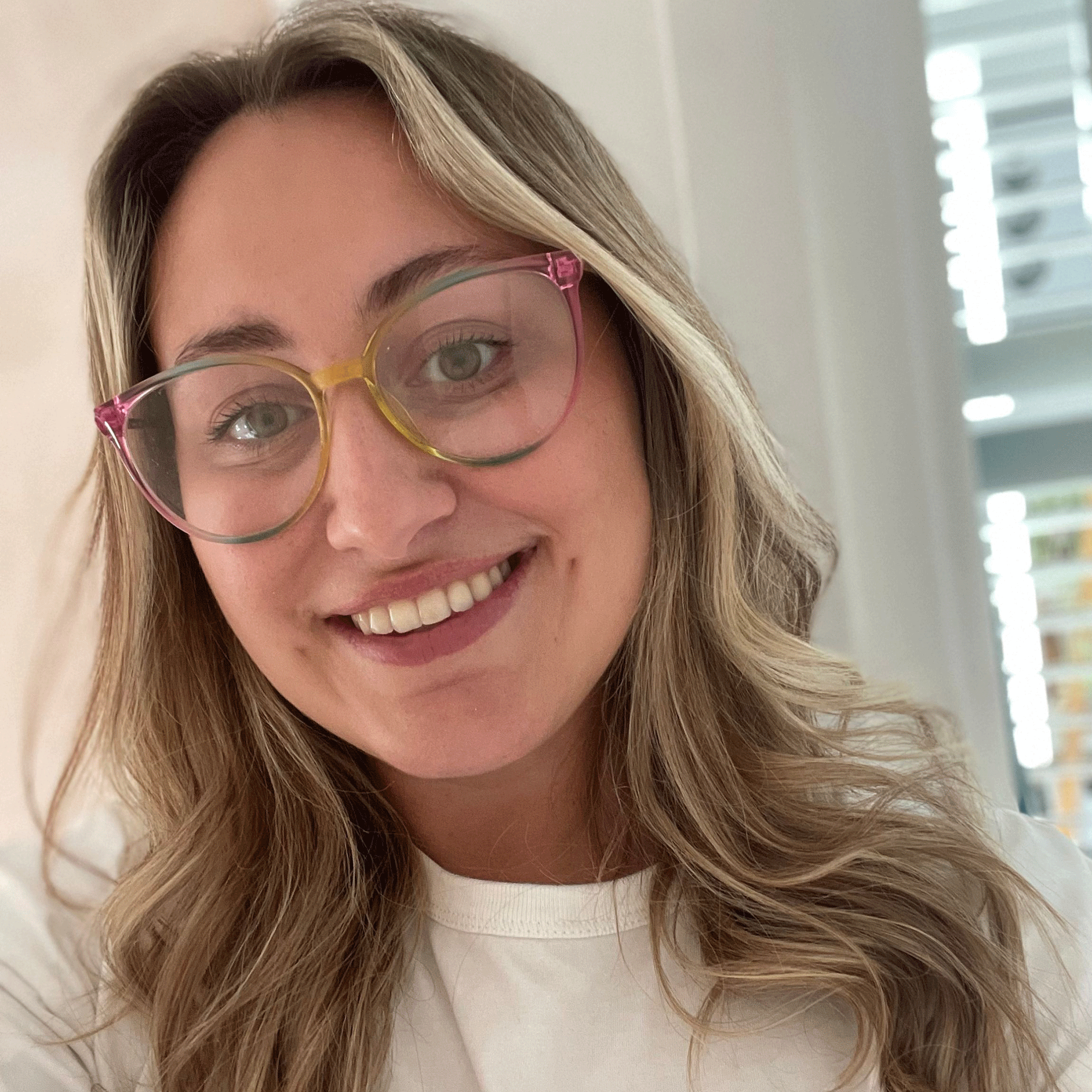 Lauren Bradbury is a freelance writer and major homes enthusiast. She graduated with a Bachelor's degree in English and Creative Writing from the University of Chichester in 2016, before dipping her toe into the world of content writing. After years of agency work, writing everything from real-life stories to holiday round-ups, she decided to take the plunge and become a full-time freelancer in the online magazine world. Since then, she has become a regular contributor for Real Homes and Ideal Home, and become even more obsessed with everything interior and garden related. As a result, she's in the process of transforming her old Victorian terraced house into an eclectic and modern home that hits visitors with personality as soon as they walk through the door.