Stanley Tucci learnt the hard way about this essential step in caring for wooden garden furniture
Don't make the same mistake as Stanley Tucci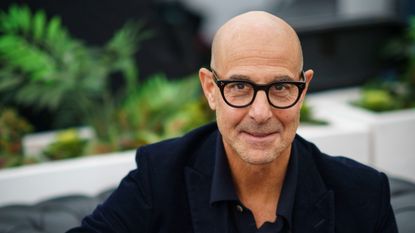 (Image credit: Getty Images/David Levenson)
We all love Stanley Tucci and his charming Instagram cooking videos and food show called Stanley Tucci: Searching for Italy. But while his cooking credentials are indisputable, the actor isn't so versed in outdoor furniture care.
Earlier this month, Stanley took to his Instagram once again to share a reel of himself removing the garden furniture varnish as his wooden furniture has weathered and turned grey to the star's dismay.
We are very much familiar with his dreamy home and garden, including Stanley Tucci's outdoor kitchen which we are obsessed with. But his garden furniture is looking a little less than perfect at the moment as Stanley states in the posted video, 'I'm taking the varnish off of this that was incorrectly put on a while ago by someone who didn't know what they were doing. But who was paid very well for it. So all the furniture's like that.'
This sparked a debate in the comments section as people weighed in on what exactly went wrong. We ourselves wondered and consulted a panel of experts to find out where the mistake was made and how to prevent it from happening.
Why does teak garden furniture turn grey?
Firstly, we learnt that greying teak furniture is a completely normal and natural thing to happen even to the best wooden garden furniture.
'Over time, teak fades and becomes more grey due to its exposure to UV rays and the weather,' says Steve Chilton from LeisureBench. 'Sunshine and rain are the two main factors that make the teak turn grey, but it's also caused by any excessive weather conditions.
'This is actually just a natural thing to happen and only affects the appearance of the furniture, not the stability or structure. If your teak furniture is greying, this just means that the teak is natural and hasn't been treated. This often indicates a good quality teak as it shows the teak hasn't been altered.'
So the only reason one should varnish, stain or oil their wooden garden furniture (especially if made of teak) is for cosmetic purposes. Basically, you prefer the look of the original shade.
This is achievable but requires upkeep and this is where Stanley went wrong. As varnishing the wood and leaving it for good won't do the trick, it's a process that needs to be repeated. So getting his furniture varnished and not repeating the process later down the line to keep the wood protected was Stanley's main mistake.
How to protect your garden furniture?
There are a few different ways to help retain the wood's original colour and finish, each working in a different way.
The first option is a silicone-based sealant like this Teak Care Sealer Shield at Amazon.
'To keep your furniture from fading to grey, apply an additional coat of sealant when it still has the original golden colour and this will help your furniture hold its original colour,' says Sam Jenkinson, garden building expert at Tiger.
Jack Sutcliffe, co-founder of Power Sheds, adds, 'It must be periodically re-applied, but nothing will happen in terms of the timber's strength, durability or its ability to withstand the exposure to outdoor elements. It's important to keep in mind that once you apply a teak sealer, your furniture will hold the colour that it has at the time of sealing. This means that if you seal your teak when it has started to turn slightly grey, this is the colour it will hold, and won't return back to its original colour.'
An alternative is oil. But what kind of oil?
'Oil works differently on wooden furniture to varnish as it penetrates deep into the wood. One of the benefits of this is that it doesn't blister or peel, unlike varnish which sits on the surface of wood,' explains Sam.
Steve chimes in, 'Once it seeps in, the oil replenishes the natural oils in the wood that are lost over time due to weathering. It also gives a more natural finish.'
He then gets into the various kinds of oils available. 'If you have teak furniture, there is such thing as 'teak oil', however, this oil will take the place of the wood's natural oils, meaning that once you use teak oil on furniture you have to continue to use it if you want your furniture to stay in good condition and be free from weathering. Danish oil or Linseed oil on the other hand will work to nourish the natural oils instead of replace them, however Danish oil is likely to give a more varnished appearance to your furniture.'
And lastly, there is varnish. Also known as a stain. The thing that Stanley Tucci spent an afternoon removing from his outdoor furniture.
'Using a varnish doesn't actually penetrate the wood, but instead creates a layer on top of the wood,' Steve says. 'Varnishes often include colours to help change the colour of your furniture, making them a great idea if you already have furniture that needs saving from an already weathered look. Varnish is generally easier to apply, and quicker. Some good varnishes will last several years before they need replacing.'
Sam of Tiger also recommends a particular type of varnish called tung oil varnish to help protect your furniture against the British rain. 'The UK has a very wet climate so a tung varnish will help protect from any downpours. This varnish was used for centuries in China to waterproof boats, so a few coats will help prevent liquid getting through pores in the wood in your garden.'
So many things to consider and so many possible ways to go. But whatever you do, make sure you upkeep your wooden outdoor furniture. And don't let it get to the blistered, peeling state of Stanley Tucci's garden set-up.
Get the Ideal Home Newsletter
Sign up to our newsletter for style and decor inspiration, house makeovers, project advice and more.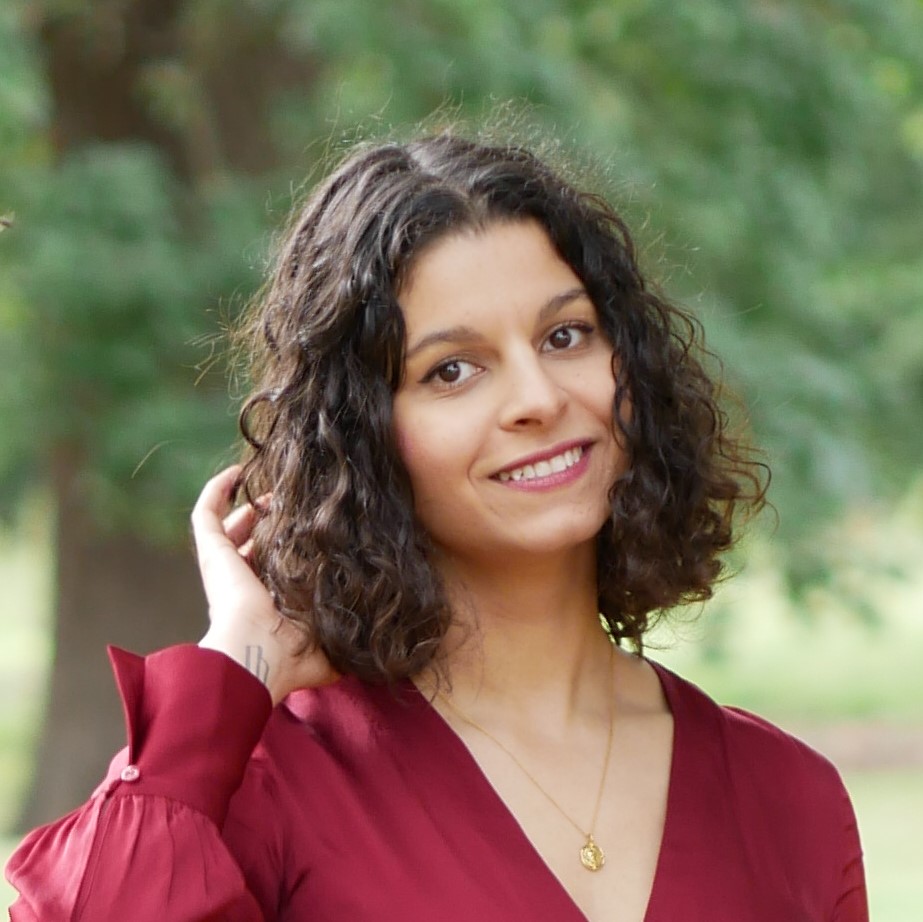 Sara Hesikova has been Ideal Home's News Writer since July 2023, bringing the Ideal Home's readership breaking news stories from the world of home and interiors. Graduating from London College of Fashion with a bachelor's degree in fashion journalism in 2016, she got her start in niche fashion and lifestyle magazines like Glass and Alvar as a writer and editor before making the leap into interiors. She feels the two are intrinsically connected - if someone puts an effort into what they wear, they most likely also care about what they surround themselves with.