The 10 best flowering plants to grow in August for guaranteed late summer blooms
Your other flowers may be fading, but these plants will bloom well into autumn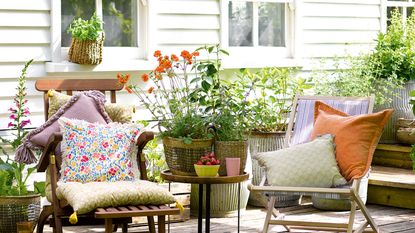 (Image credit: Future PLC/Max Attenborough)
If you're looking for the best plants to grow in August, we've got you covered. After all, summer may be coming to an end (*sigh*), but that doesn't mean that you have to give up on your garden ideas.
Although hot summer days and weekend BBQs are slipping through our fingers and being replaced by the crisp call of autumn, there's still so much you can do in your garden. From sowing some late summer vegetables to updating your garden path, we're here to stop you from closing up your shed for the year. Especially as there are still so many blooms you can take advantage of.
Yes, while the blooming season of many plants is over, there are still some stragglers out there looking to share their magical colours and fragrances with the world. And we've asked the experts to share the top 10 best plants to grow in August for guaranteed late summer blooms.
The best plants to grow in August
'As late August approaches, the vibrant colours of spring and early summer tend to fade,' says Ed Powell of Steel Landscaping Co.
'However, several hardy plants can be potted now to inject a burst of colour into gardens or window boxes during late summer and autumn.' These are some of the best.
1. Asters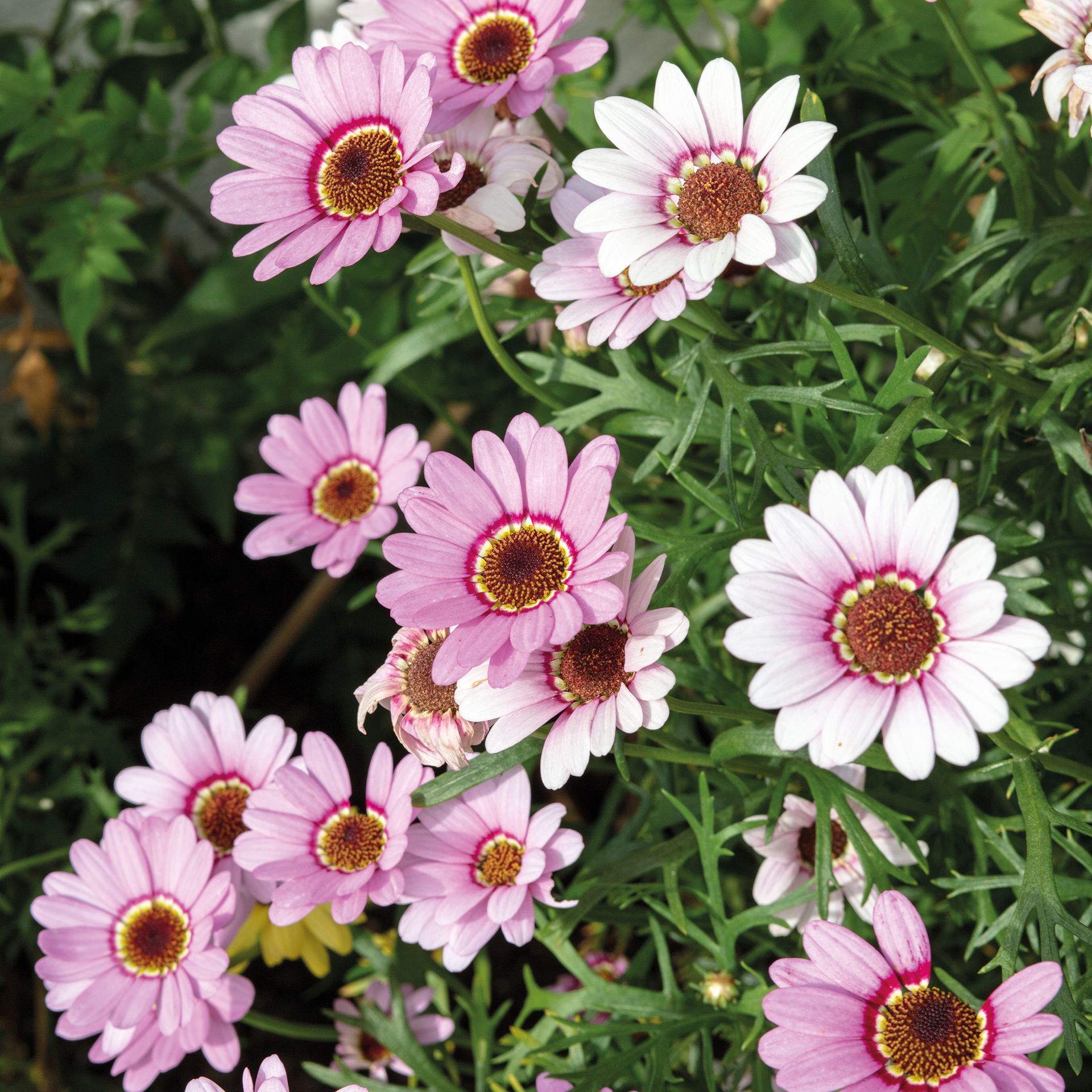 'Asters are a late blooming flower, so they are ideal for planting now,' says gardening expert Sally Allsopfrom All That Grows. 'These are very pretty flowers which come in a variety of colours, and you can get asters from a garden centre pretty much all summer long, so they're suitable for planting in August.'
And we don't know why you wouldn't want to. These small flowers look very similar to daisies and will instantly brighten any pot or flowerbed, and they're often used as a transition plant between your summer plants and your winter garden thanks to their blooming season. This lasts well into the autumn.
Plus, you'll be happy to know that they're very easy to care for. They love sun, but can still grow well in partial shade as long as they're planted in well-draining soil.
2. Japanese Anemones
As if their beautiful blush pink and white hues and their ability to grow in shaded areas (i.e making them perfect for a north-facing garden) weren't enough to make you join the Japanese anemone fan club, the fact these late-flowering perennials bloom from August until October certainly will.
Yes, if you already have these in your garden, they should just be starting to bloom. But if you don't already have these in your garden, it's probably best to run (don't walk) to the nearest garden centre to buy some.
In fact, you should be able to successfully plant Japanese anemones until September. But just remember to cut them back after flowering. Generally, you should do this in November.
3. Heleniums
Planting heleniums - a variety that's also hilariously called 'Sneezeweeds' - should definitely be on your list of gardening jobs to do in August. These flowers are perfect for those who have a sun-trapped south-facing garden, as they thrive in full sun.
Amazingly, these flowers will flower until mid-autumn, offering their bright yellow, red, and orange hues to brighten up your outside space. However, it's important to take good care of these plants.
'Regular deadheading as they finish flowering will encourage future growth and longer spells of colour into autumn,' says a representative for Hillier Nurseries. 'They can grow to be quite big, so taller varieties may also benefit from staking.'
4. Penstemon
If you're looking for tall and colourful blooms to fill out your garden borders, the trumpet-shaped flowers of a penstemon could work wonders.
'They are available in shades of deepest purple to delicate pink as well as whites and blues, with some varieties being bi-colours combing two shades, they bring some welcome colour to the garden,' explains Hillier Nurseries.
Generally, these flowers bloom across the summer months, but they are blessed with a long bloom period, which means that they'll last much longer than other plants in your borders - and even well into the autumn season.
5. Hydrangeas
Whether you choose to plant your hydrangeas in a pot or prefer to plant straight into your flowerbeds, hydrangeas will do you no wrong.
'Hydrangeas produce large, showy blooms in shades of blue, pink, white, or purple. Depending on the variety, they can be used to create a mid-sized hedge,' says Morris Hankinson, founder and managing director at Hopes Grove Nurseries.
And one of the reasons they're so popular with novice gardeners and professional landscapers alike is the fact that they have a very long bloom cycle. Almost all varieties of hydrangeas will flower from August to October.
What's more, if you choose the right time to plant hydrangeas, you can actually enhance your blooms for next year.
6. Dahlias
Delicate but still incredibly dramatic in terms of their appearance, dahlias are a welcome addition to this list of late summer blooms.
Of course, the fact that they're extremely common and popular will only work in your favour. There's no doubt that your local garden centre will be full of colourful varieties, whether you're after softer pink hues or a vibrant purple. But how long do they bloom?
'Expect their blossoms to grace your space until late October, occasionally even extending into a milder November,' says landscaper Ed. And if you want to make sure your dahlias stick around for longer, gardening guru Monty Don suggests deadheading your dahlias on a regular basis.
Don't worry if you don't have space to plant these directly into your flowerbeds, though. It's incredibly easy to grow dahlias in a pot.
7. Snapdragons
Snapdragons are becoming increasingly popular, both inside and outside the home, and we couldn't be happier. The low-pollen blooms are perfect for hay-fever sufferers, and they're also great for those who want to add some last-minute colour to their garden ahead of the changing season.
What makes these late bloomers so unique is that they bloom from the bottom up, so they're continually get larger and more vibrant as the bloom season goes on. Typically, this is from June well into October.
8. Heliopsis
Often called the "false sunflower," Heliopsis is a variety of plant that will offer you guaranteed late summer blooms - and they're absolutely stunning to look at thanks to their giant golden centre cones.
Perfect for those who want to encourage pollination or try out new bee garden ideas, helopsis also has an extremely long bloom time. They're normally start blooming in July, and continue to bloom well into September or even early October.
You can also promote longer blooming if you care for them correctly. 'To encourage buds to form, deadhead any spent flowers,' advises Hillier Nurseries.
9. Cosmos
With a long flowering season and an affinity for sunny spots, cosmos are a great option for those who have a sunny garden. What's more, cosmos comes in so many jewel-rich colours - but every single colour has one thing in common. Yes, they all have the same beautiful yellow centre.
Whether you want to try out the filing cabinet planter hack or you want to plant them directly into the soil, you won't struggle to find cosmos at the garden centre.
You can definitely plant cosmos now and still reap the rewards of this beautiful flower for another month or so. But if you want to get the most out of this flower, try and plant it before the summer so you can really enjoy it.
10. Crocosmia
'The stunning red, yellow and orange blooms of crocosmia will add a splash of scarlet to your late summer garden,' says gardening expert Calum Maddock from HomeHow.
'In the spring, their upright foliage will add wonderful structure to your flower beds. Then, at the back end of summer, you will be treated to its gorgeous flowers for weeks.'
Yes, crocosmia generally blooms from July to September, so now is your chance to head to the garden centre to stock up. Just remember to cut the plant back in November to ensure your plant comes back healthier than ever next year.
What plants flower late summer or autumn?
'It's always sad when the flowers of spring and summer start to fade. But there are flowers that will bloom in late summer and early autumn to keep your garden look bright and colourful,' says gardening expert Calum.
In fact, there are an array of plants that flower in the late summer or autumn, which means you'll be spoilt for choice.
If you're looking for plants that you're guaranteed to find at your local garden centre - or even at your local supermarket - opt for dahlias, asters or hydrangeas. However, if you're looking for something a little more unique, you could choose to plant heliopsis or penstemon.
All of these blooms will offer you flowers well into the autumn months, helping you maintain a bright and colourful garden throughout the year.
What flowers look best in August?
Although many people assume that August is filled with fading flowers reaching the end of their blooming season, this isn't the case at all. There are many flowers that have a long or late blooming season, offering you bright and vibrant flowers well into August. Some of these include dahlias, asters, salvias, lupins and crocosmia.
Get the Ideal Home Newsletter
Sign up to our newsletter for style and decor inspiration, house makeovers, project advice and more.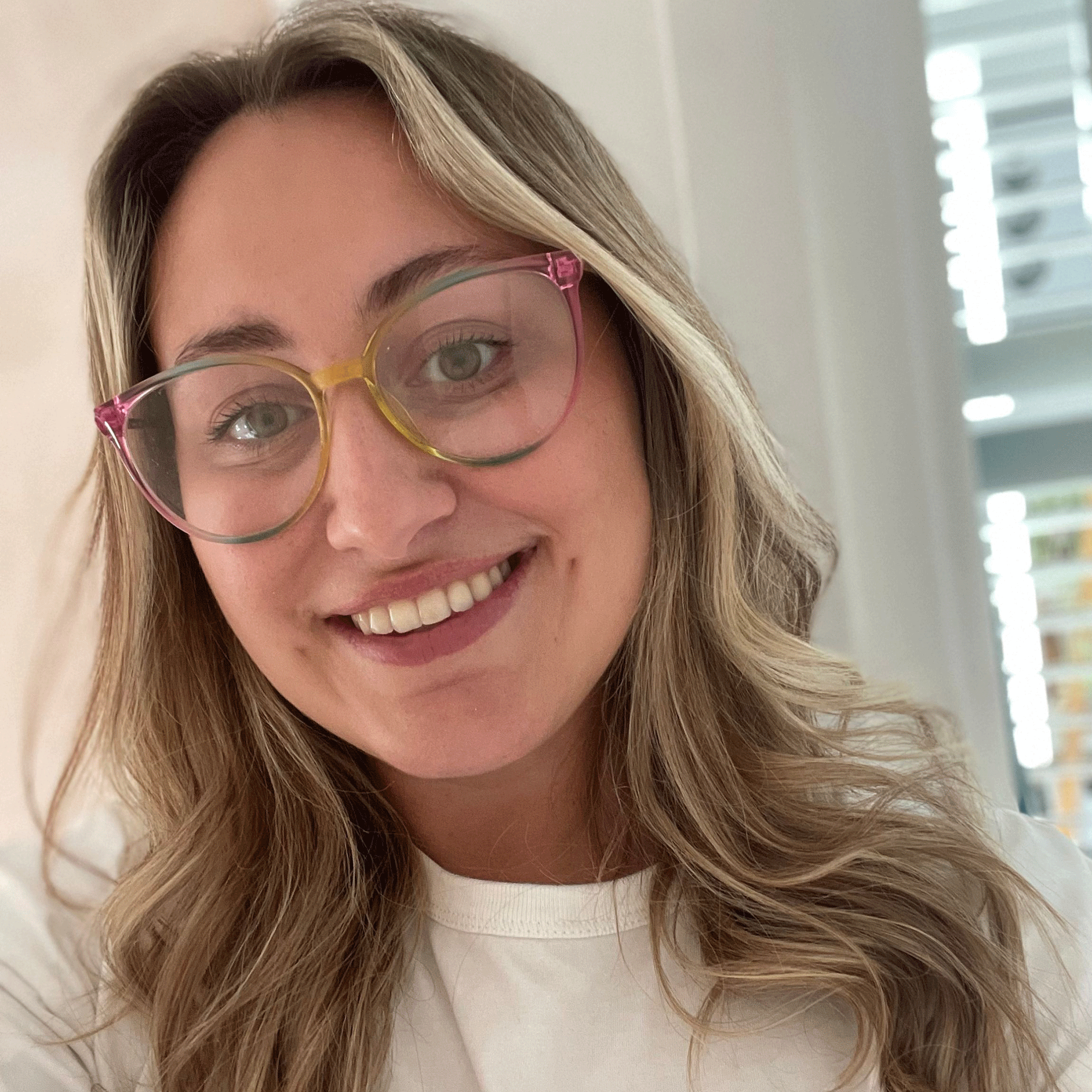 Lauren Bradbury is a freelance writer and major homes enthusiast. She graduated with a Bachelor's degree in English and Creative Writing from the University of Chichester in 2016, before dipping her toe into the world of content writing. After years of agency work, writing everything from real-life stories to holiday round-ups, she decided to take the plunge and become a full-time freelancer in the online magazine world. Since then, she has become a regular contributor for Real Homes and Ideal Home, and become even more obsessed with everything interior and garden related. As a result, she's in the process of transforming her old Victorian terraced house into an eclectic and modern home that hits visitors with personality as soon as they walk through the door.