Michelle Keegan's garden is giving us big Alice In Wonderland vibes, and here's why
Anyone else not-so-secretly in love with Michelle Keegan's garden?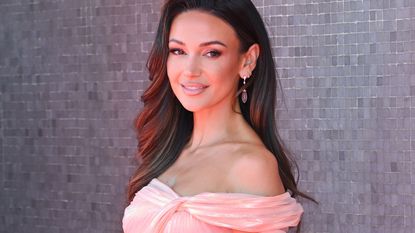 (Image credit: Getty Images)
Michelle Keegan's garden is making waves on Instagram at the moment, and it's little wonder.
The star of Our Girl gave us garden ideas aplenty when she and husband Mark Wright shared a sneaky peek inside the plot of their £3.5 million mansion with fans via Instagram.
And, yes, you better believe that we love how they've transformed one of this year's biggest garden trends into an almost-whimsical Alice In Wonderland aesthetic.
Michelle Keegan's garden and its oversized pots
In keeping with their home's monochrome palette, Michelle Keegan's garden has been decked out with a series of simply ginormous plant pots, each of which has been filled to the brim with lush greenery.
Check it out:
'Didn't realise how much of a difference plants can make the outside of a house look,' Michelle Keegan and Mark Wright captioned the post.
'They've transformed the look and feel of the place and we're absolutely buzzing with the finished result. Thank you @iconiclandscapesuk and your team for doing the most amazing job.'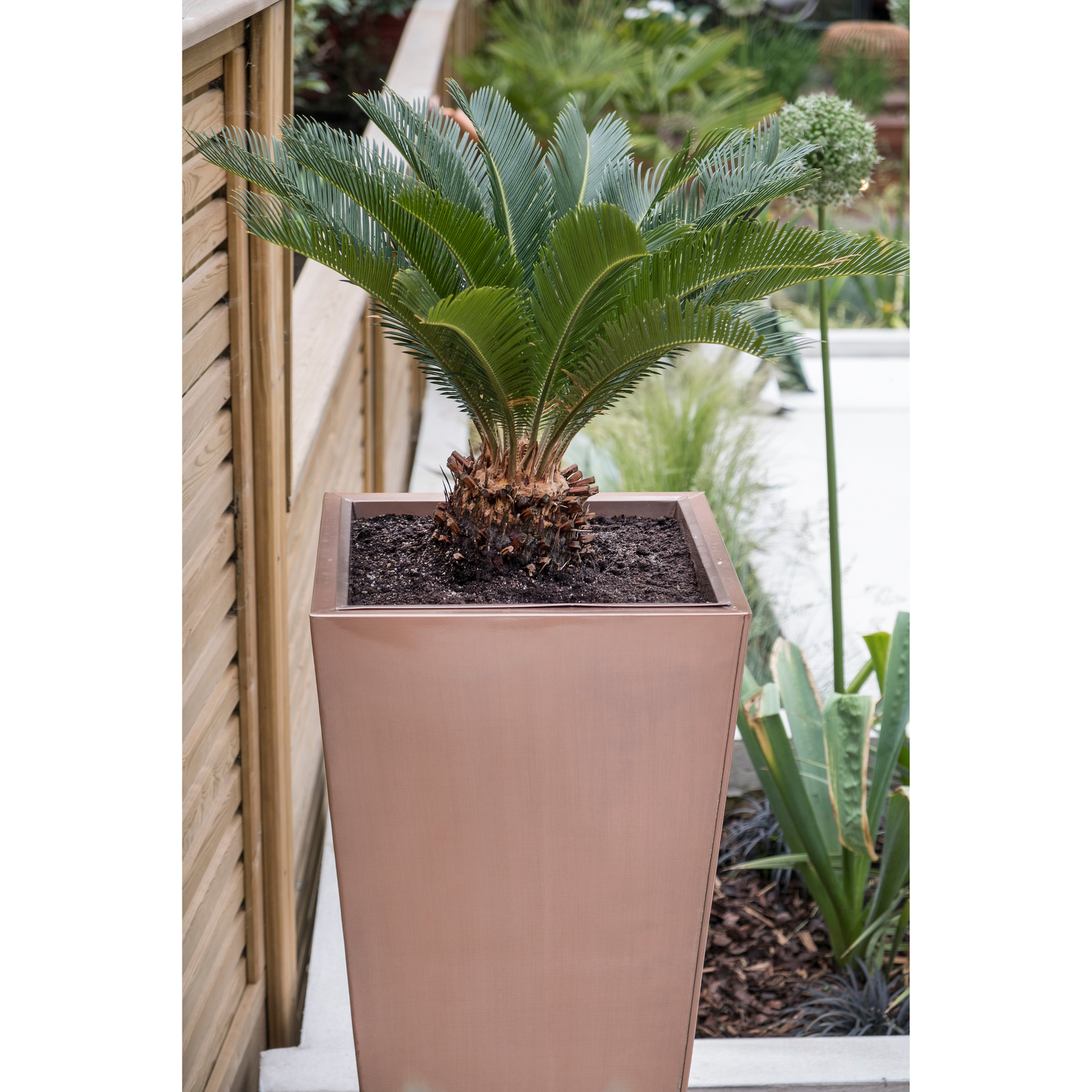 Michelle Keegan's garden is, of course, bigger than most people's backyards. Still, there are ways that we lesser mortals can incorporate this striking effect into our own list of small garden ideas.
'Pots can make a massive statement when placed in the garden. Particularly when positioned in the front of your home,' says garden designer Jacquie Felix-Mitchell.
'They say "Welcome" and "Look at Me!" And they also show that the home owners exude confidence and pride in their place, and value all visitors, by making them feel special.'
Jacquie Felix-Mitchell specialises in oasis-style gardens and often works hard to blend architectural plants with a sense of the tropical with well-loved English cottage garden favourites, creating something modern and exciting in the process. Jacquie also delivers virtual and in-person talks at events and for various clubs and societies, not to mention runs design workshops for small groups on request.
'In all of my talks and workshops on garden design, I always say to go big on pots, whilst being mindful of both proportion and scale,' continues Jacquie.
'The tendency for many, is to have lots of little pots, which can give the impression of a mish mash. But be brave (you know you want to!) and choose a large stylish pot or two instead.'
Keen to give it a go? Here's what you need to do to recreate Michelle Keegan's garden aesthetic in your own home...
How to use oversized plant pots in your garden
Michelle Keegan's garden effortlessly plays with scale, something which Zoe Claymore, who recently won a gold medal at the RHS Hampton Court Palace Garden Festival, is a big fan of.
'Big pots like these can make you feel like you are Alice In Wonderland,' she says, 'and they hold water much better than a series of smaller pots.'
Zoe Claymore is a multi award winning garden designer based in London. She focuses on creating outdoor places with emotional connection and ecological integrity, for her private and commercial clients.
Keen to embrace this most modern of modern gardening ideas? Zoe suggests that you place an oversized planter 'either side of an entrance for that wow factor feel'.
Alternatively, she suggests placing 'one huge pot in the middle of the front garden, to provide both shade, privacy and a focal point.'
Whichever you decide to do, there are a few practical things to consider when using oversized pots à la Michelle Keegan's garden.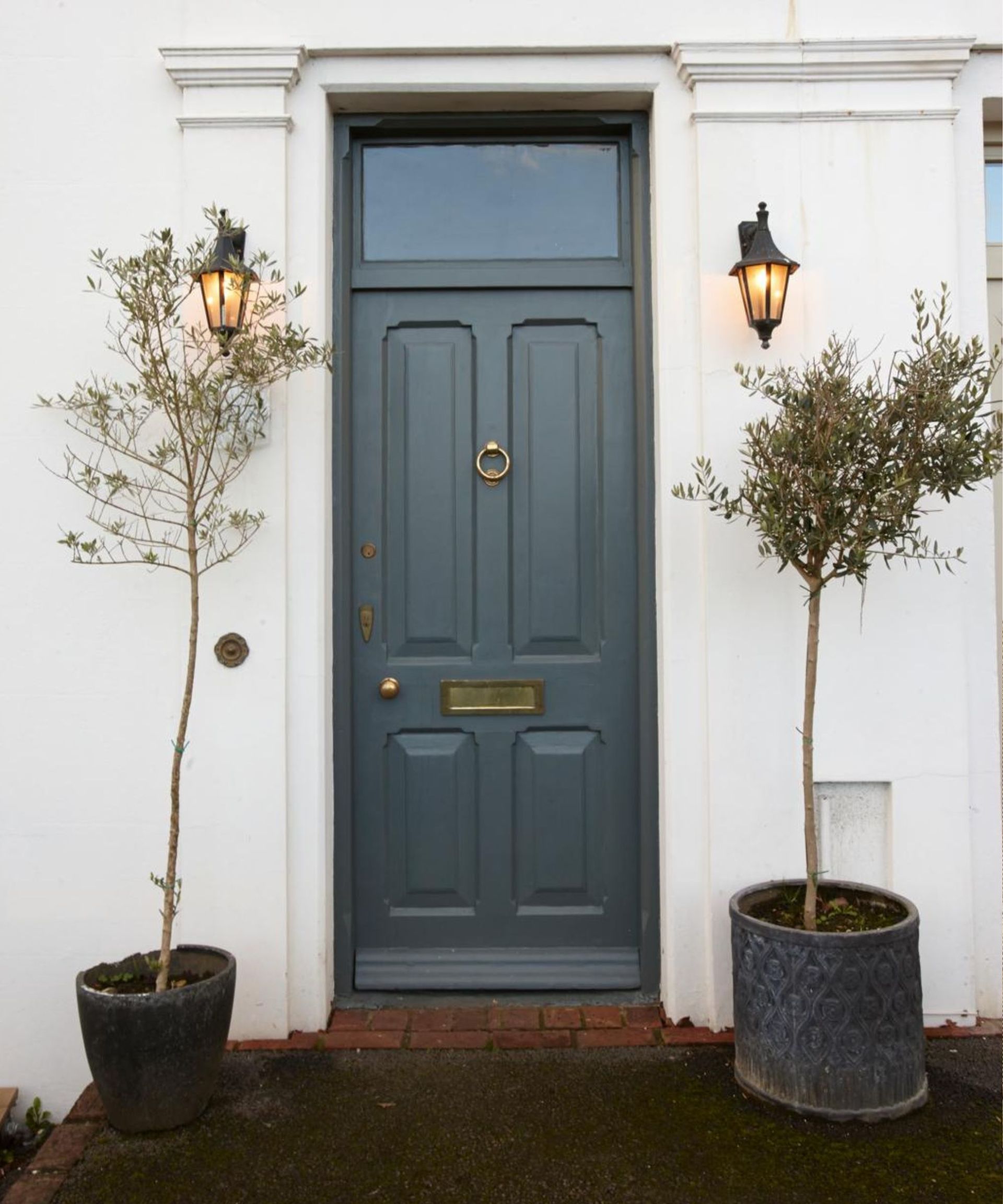 1. Weight
Think about how heavy your new plant pots are before purchasing them, suggests Zoe.
'Be sure to place them on a firm foundation, as seen in Michelle Keegan's garden, otherwise you risk the weight of the filled pot sinking into the soil, falling/ collapsing over time.'
2. Colour
'I love oversized plant pots that blend into the existing colour palette/materials of the property or perhaps pick out an architectural detail,' says Zoe, noting that the ones seen in Michelle Keegan's garden do just that.
'They match the wall colours in their property,' she adds, which means those bright white pots are less of a bold statement than they would be in, say, the garden of a traditional red brick home.
3. Drainage
We've said it before and we'll say it again: it's very hard to save an overwatered plant from the brink of death.
With this in mind, Zoe advises to make sure your oversized pot has 'adequate drainage, otherwise your plants will be unhappy.'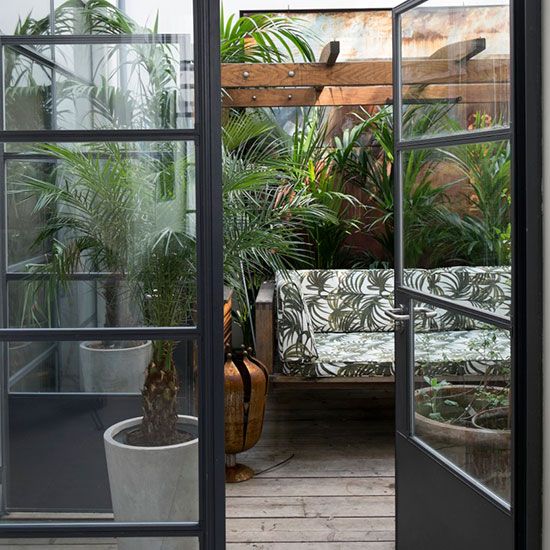 Of course, once you've sourced your oversized pots, you need to figure out what to plant in them.
The ones seen in Michelle Keegan's garden, of course, are all about topiaries and striking greenery. However, Zoe suggests looking for a 'statement tree like an Amelanchier lamarckii or, for a shadier spot, Acer palmatum' instead.
'Underplant with herbaceous plants that will spill over and you'll have a fabulous display,' she adds.
Shop 3 oversized plant pots: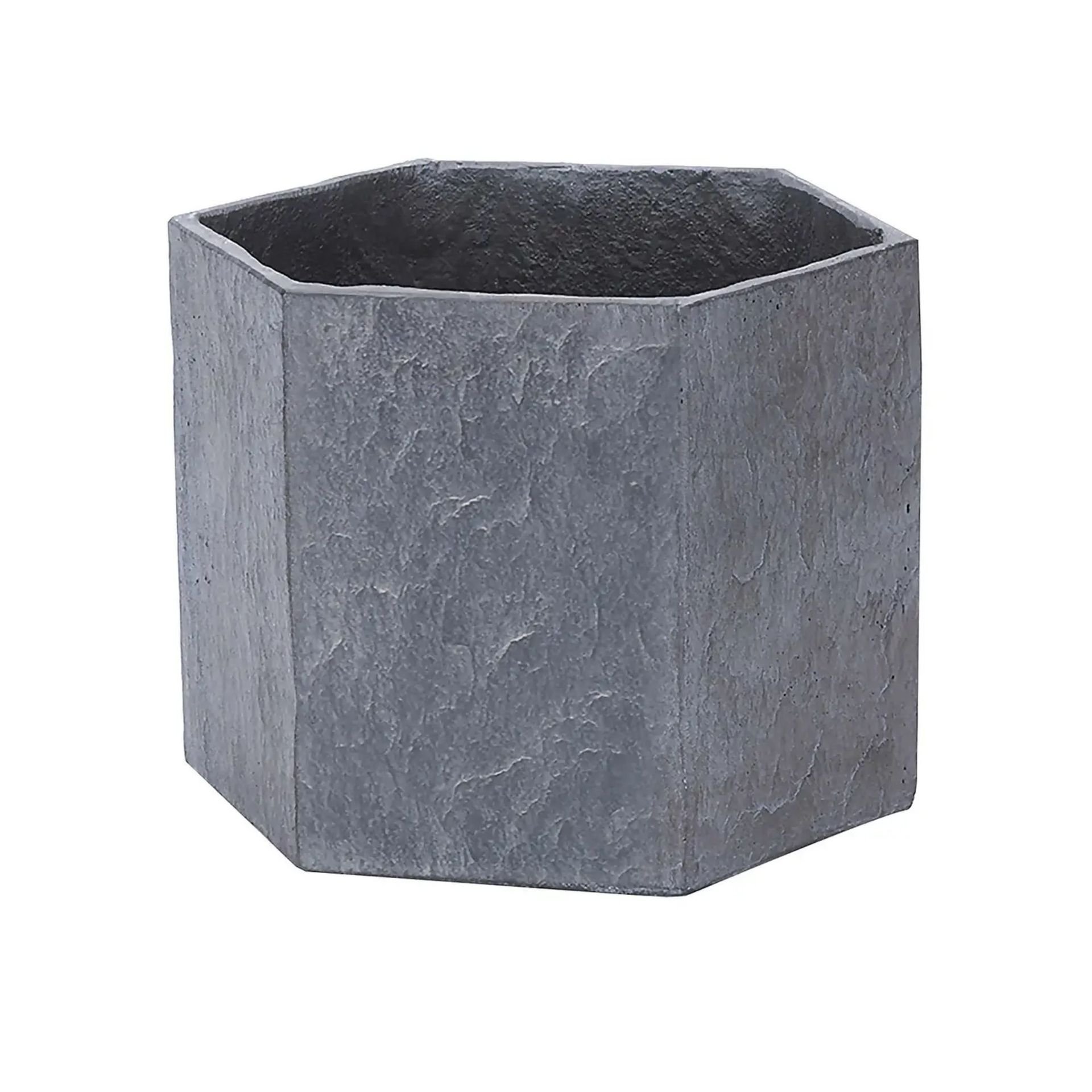 From alpines to large feature trees, this slate-coloured planter has good drainage and is frost-resistant, too.
This repurposed whisky barrel makes for an incredibly stylish (and oversized, of course) plant pot.
Worried your north-facing garden is too shady for a statement piece like this? Don't worry, you can still get the look of Michelle Keegan's garden: you just have to think a little more carefully about what you're planting.
'If you have a really shady spot, consider a large fern,' says Zoe. 'You'll soon feel like you are in dinosaur land!'
And on that note, we're off to make all of our Alice In Wonderland-inspired dreams come true. À bientôt!
How do you arrange a large outdoor planter?
Oversized pots (or large outdoor planters, if you prefer) are 'especially great used in small gardens or courtyards to trick the eye into thinking the space is larger than it is,' says award-winning garden designer Matthew Childs.
He suggests that you:
1) Think of your pot as a piece of artwork/sculpture rather than a functional receptacle. 'Look for pots with interesting texture, shapes or even coloured glazes so that the pot is a statement piece in your outdoor space,' he adds.
2) Keep plants in scale. 'You've guessed it, go large!' says Matthew. 'I'd recommend keeping it simple with a small tree or shrub underplanted with great all year round interest foliage. Amelanchier, Olive or Acers look great in pots underplanted with ornamental grasses, ferns or an evergreen ground cover plant, dependent on the light levels.'
3) Keep it watered. 'As with all planters, don't forget to keep yours well watered through dry spells,' warns Matthew. 'If you can, try installing a simple irrigation drip line on a timer.'
Matthew adds that the secret to success with this one is to go big or go home.
'People often make the mistake of choosing tiny pots to put on their patio or outside their front door and they can look a little underwhelming compared to the scale of the building and everything else around them,' he notes.
Get the Ideal Home Newsletter
Sign up to our newsletter for style and decor inspiration, house makeovers, project advice and more.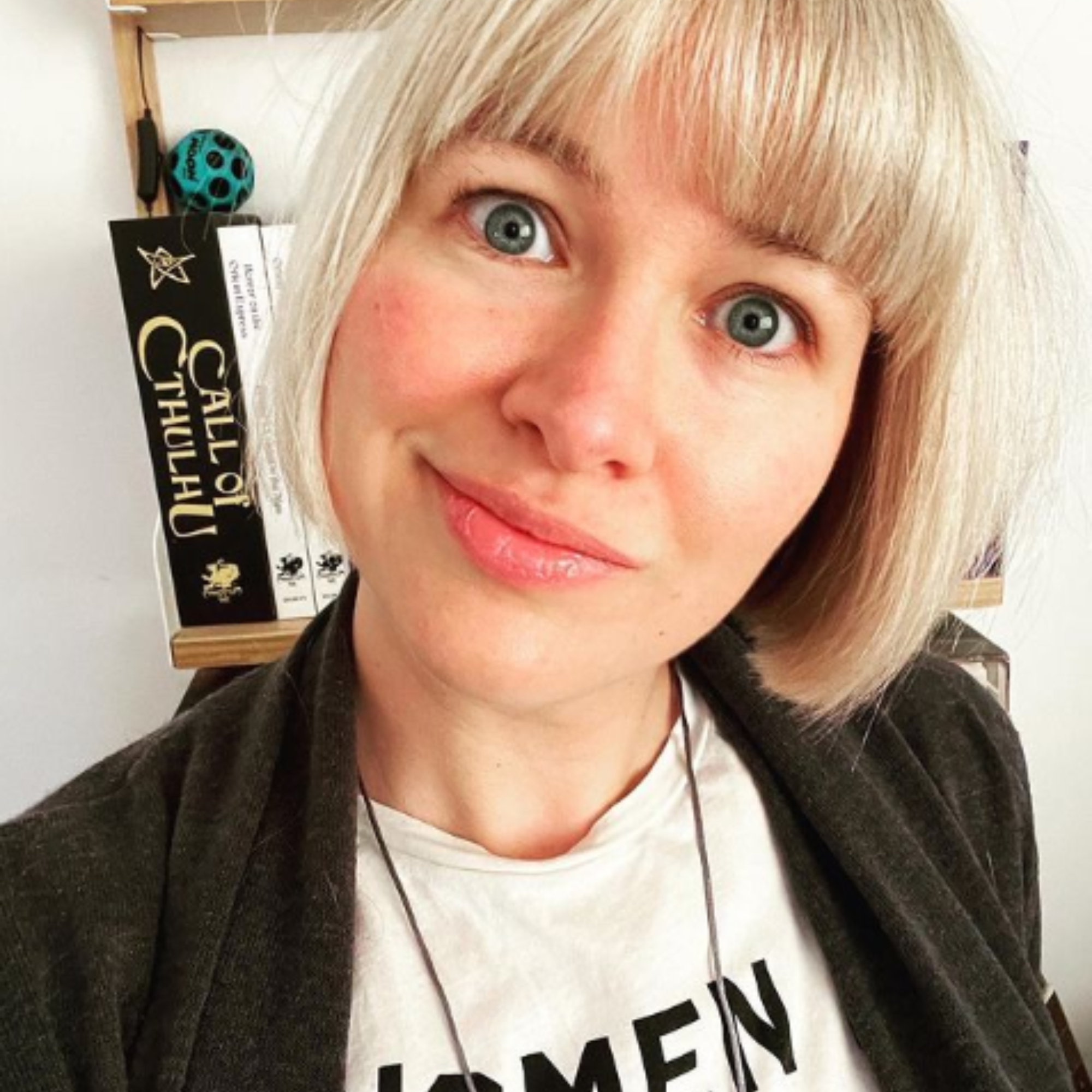 Kayleigh Dray became Ideal Home's Acting Content Editor in the spring of 2023, and is very excited to get to work. She joins the team after a decade-long career working as a journalist and editor across a number of leading lifestyle brands, both in-house and as a freelancer.