The new buddleja? This bright yellow bloom is becoming a front garden staple
If you don't have space for a buddleja, then this cheery flower could be the one for you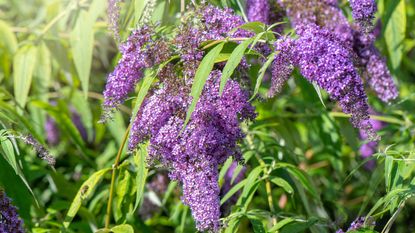 (Image credit: Getty Images)
Once upon a time, it was a front garden must-have. Now, though, there's a new buddleja on the block – and it's already making a splash.
Oh yes: while the conical purple flowers of our beloved butterfly bush still feature highly on our list of most covetable garden ideas, there's no denying that... well, that it's one of those garden trends that takes up a lot of space. Like, a lot.
And, while knowing when to cut buddleja back can help with this (a bit), there's no getting away from the fact these bushes can quickly spread to well over 5 metres in size. Eek.
The new buddleja?
Essentially, we're not so much in need of a hero as we are a new buddleja – or a good buddleja alternative, at least.
Enter stage left, then, the solidago 'goldkind'.
We know, we know: it's bright yellow. Still, you've likely seen these bee-friendly blooms outside more than a few of your neighbour's homes this year, and little wonder; its clusters of long-lasting flowers pack a serious punch.
And they do it without taking up much room, too.
'If you've always had a thing for the buddleja's conical blooms, but have a small garden, then the solidago 'goldkind' could be a good alternative,' says Christopher O'Donoghue, one of the co-directors of Gardens Revived.
A gardener with over a decade of experience under his belt, Christopher set up Gardens Revived with his brother, Andrew, in 2018 to create a thriving family business. Together, they have worked on residential gardens, listed buildings and gardens, flower shows and large estates with some exceeding 70 acres – many with historical significance.
Still, while people are dubbing this hardy plant the new buddleja, Christopher is keen to underline the fact that there are more than a few differences.
Colour aside, these tough herbaceous perennials require zero maintenance, making them an ideal addition to your list of beginners' front garden ideas.
They die back all by themselves when they're finished flowering, so no pruning is involved whatsoever, either. And, if you opt for the solidago 'goldenkind' variety, it will only grow to about 0.3m tall, too.
Of course, the two plants 'might have completely different characteristics, but they both give an amazing display when they bloom,' Christopher continues.
'Better still, it takes up much less room than a buddleja, too, so you won't have to compromise on space. No wonder so many people have it in their front gardens right now.'
All hail the new buddleja, we guess!
Buy a solidago 'goldkind' for yourself
With its golden yellow flowers spreading horizontally like miniature autumn larches, solidagoi 'goldkind' (or the new buddleja, if you prefer) is a popular, compact choice for small gardens and 'prairie' planting schemes.
Experts at the Royal Horticultural Society agree, noting that 'solidago will manage in the poorest of soils, with no additional watering or feeding requirements to make them perform on a regular basis, once they are established.'
Throw in the fact it makes a good cut flower and it should bloom through to the early autumn, and we're basically sold on this one.
Alexa, cue up Coldplay's Yellow...
Get the Ideal Home Newsletter
Sign up to our newsletter for style and decor inspiration, house makeovers, project advice and more.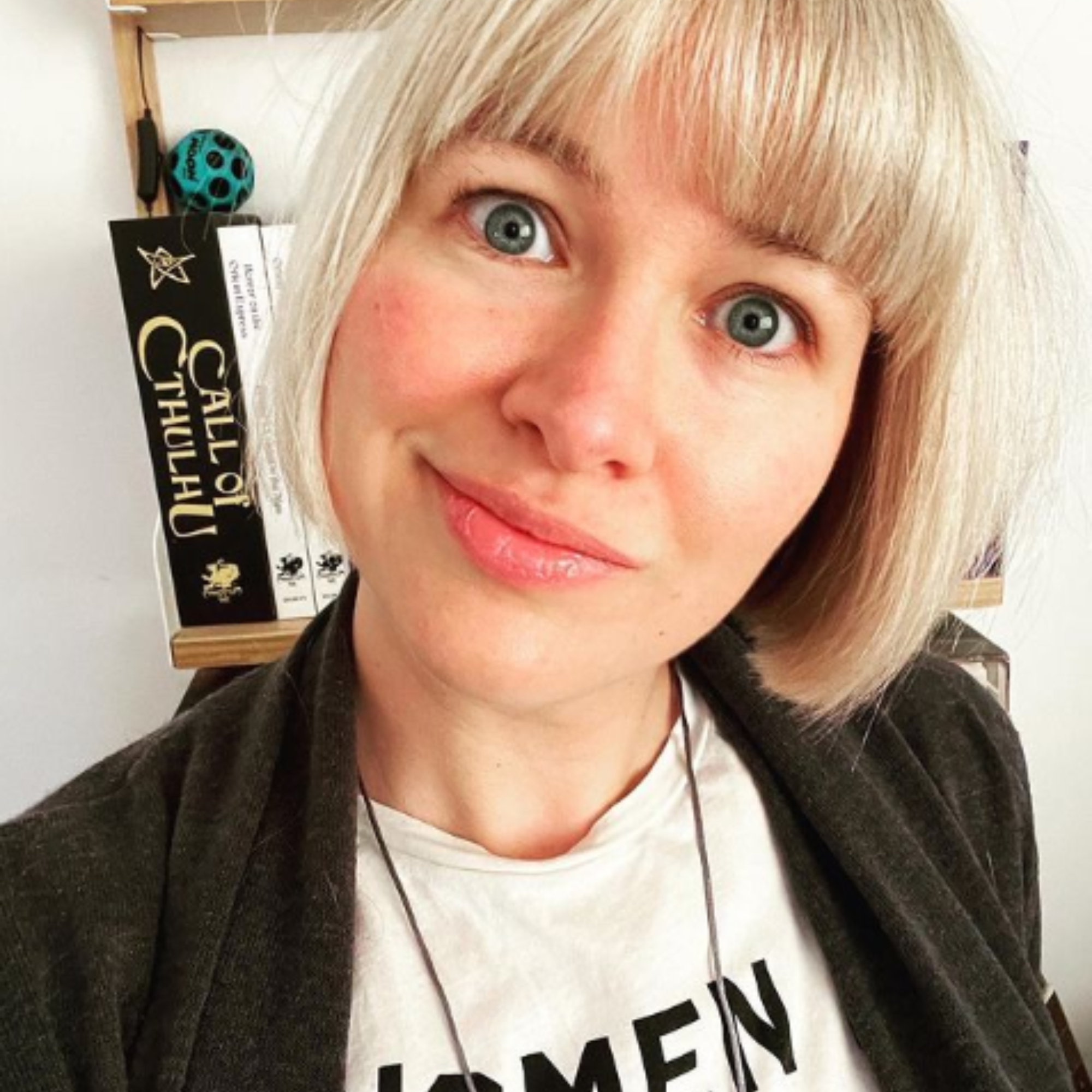 Kayleigh Dray became Ideal Home's Acting Content Editor in the spring of 2023, and is very excited to get to work. She joins the team after a decade-long career working as a journalist and editor across a number of leading lifestyle brands, both in-house and as a freelancer.