7 vegetables that grow in shade - so anyone can try the grow-your-own trend
Keen to start growing your own veggies, but stuck with a shady garden? There's still hope...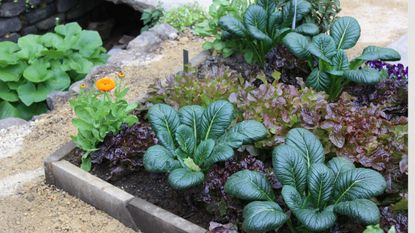 (Image credit: Heather Young/Future Owns)
Not all gardens were blessed with hours of light, if you're tackling a shady plot you can still grow your own if you know which vegetables grow in shade.
There were plenty of brilliant take-home garden ideas at this year's RHS Chelsea Flower Show, but our favourite by far was the emphasis on edibles – even if this tastiest of garden trends has sparked an online quest to find the best vegetables that grow in shade.
That's right: outdoor kitchen ideas are now the hottest thing since sliced beetroot, with a number of the show gardens at RHS Chelsea championing the grow your own movement (all too timely, considering the recent vegetable supermarket shortages).
Not all of us, however, are lucky enough to have a south-facing garden, which is undoubtedly why so many of us are desperately googling to find out which vegetables (if any) thrive in shady conditions.
Well, as luck would have it, there are plenty of vegetables that grow in shade.
Intrigued? Of course you are! Grab yourself a pair of lightweight bamboo gardening gloves, a trowel, and some good-quality compost, because it's time to (ahem) dig in...
5 vegetables that grow in shade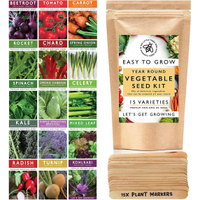 Year-Round Vegetable Seed Kit | £14.99 at Amazon
Looking for a good selection of seeds to get you started? This kit contains plenty of shade-tolerant vegetables, such as kale, radishes, purple-sprouting broccoli, carrots, and more.
'Everyone thinks you need lots of sunshine and lots of space to grow your own vegetables at home, but that's simply not true,' says Christopher O'Donoghue of Gardens Revived. 'It helps, certainly, but it's not a necessity.'
He adds: 'With a little TLC, you can transform that unused shady spot in your garden into a thriving little veg plot – and keep your kitchen supplied with fresh greens all season long.'
A gardener with over a decade of experience under his belt, Christopher set up Gardens Revived with his brother, Andrew, in 2018 to create a thriving family business. Together, they have worked on residential gardens, listed buildings and gardens, flower shows and large estates with some exceeding 70 acres – many with historical significance.
Christopher adds: 'Shade can actually prove advantageous for some vegetables, particularly those that struggle in hot weather.
'And, for time-poor gardeners, sheltering your crops from the sun will reduce how often you need to water them, too.'
1. Leafy greens
'Leafy greens (such as Swiss chard, lettuce, spinach, and kale) would always be my pick of the crop when it comes to choosing vegetables that grow in shade,' says Christopher.
'They require less direct sunlight and tend to be pretty hardy. And, if you time it well, you can plant them outside in batches every few weeks, so you have a steady supply throughout the season.'
2. Beets
'These colourful root vegetables tend to prefer cool weather, so partial shade is ideal,' says Christopher.
'Personally, I'd start them off on a sunny windowsill or in a greenhouse to give them a strong start, and then I'd transplant to their shady new home.'
He adds: 'Obviously beetroot is delicious, but don't forget that the leaves are edible, too. Harvest those greens when the time comes!'
3. Radishes
'I love the spicy kick of a radish in my salad,' says Christopher, 'so it makes me very happy that these fast-growing root vegetables thrive in partial shade.'
He continues: 'Radishes are in the live fast, die young veg category – by which I mean they have a relatively short growing season. This makes them the perfect choice for small spaces.
'Just be sure to plant them in rich, well-drained soil, and prepare to eat them within just a few weeks of sowing.'
4. Herbs
'Herb garden ideas are the urban gardening trend that never goes out of style, and it's easy to see why,' says Christopher. 'They're relatively easy, they don't take up much room, and they do well in partial shade, too.'
He adds: 'Mint, parley, and chives are particularly great when it comes to planting in a shady spot. And, while they might not grow quite as vigorously as they would in full sun, you can still expect plenty of flavour-packed leaves.'
5. Carrots
'Carrots are already having a moment, thanks to the chaos gardening trend,' says Christopher, 'so you'll be happy to know they are shade-loving vegetables, too. Or, at the very least, they tolerate afternoon shade, anyway.'
Try to pop them in a spot that enjoys some sunny spells in the mornings, he adds, and remember that, while carrots are great companion plants, they shouldn't be planted next to celery.
6. Peas
'You wouldn't expect peas to be a vegetable that grows in shade,' says Christopher, 'but, while they tend to prefer full sun, there are some varieties that can cope with less sunlight.'
Advising that you look for 'shelling peas' or 'English peas', he continues: 'Plant them in well-draining soil, give them something to climb up, and give them plenty to drink.'
7. Brassicas
'Brussels sprouts, spring greens, cabbages and broccoli are all shade-tolerant vegetables,' says Christopher.
'However, they are incredibly tempting for caterpillars,' he adds, 'so be sure to net them if you want to eat them before the minibeasts do!'
Whichever shade-loving vegetables you plant, bear in mind that you will still need to do your homework: some plants will need a little bit of sunlight at certain times of the day, some will have different watering requirements, and all will have to be carefully monitored for weeds and pests.
Hard work aside, though, it's a small price to pay for your very own harvest!
Get the Ideal Home Newsletter
Sign up to our newsletter for style and decor inspiration, house makeovers, project advice and more.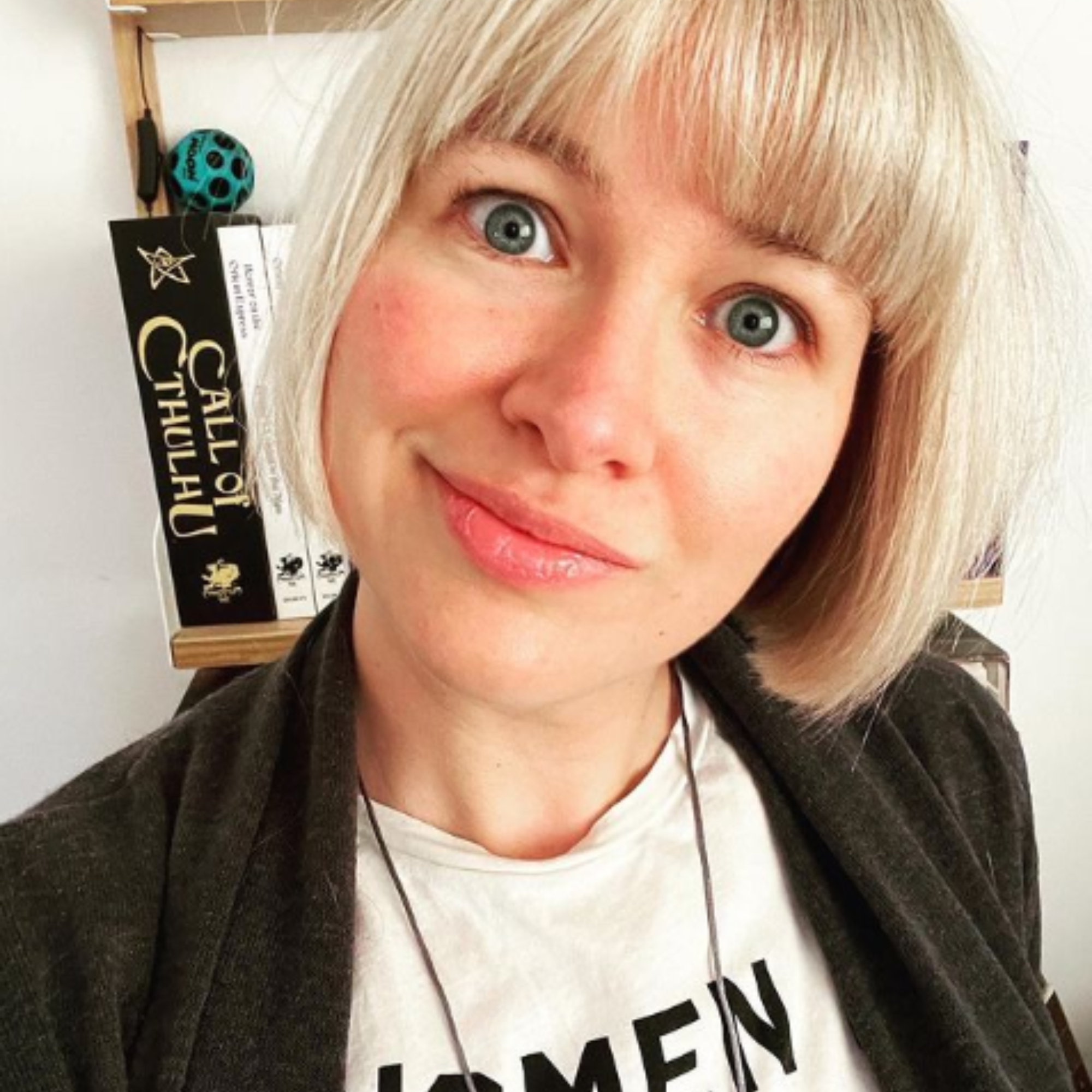 Kayleigh Dray became Ideal Home's Acting Content Editor in the spring of 2023, and is very excited to get to work. She joins the team after a decade-long career working as a journalist and editor across a number of leading lifestyle brands, both in-house and as a freelancer.